Facebook Is Hiring Hackers To Secure Its New Cryptocurrency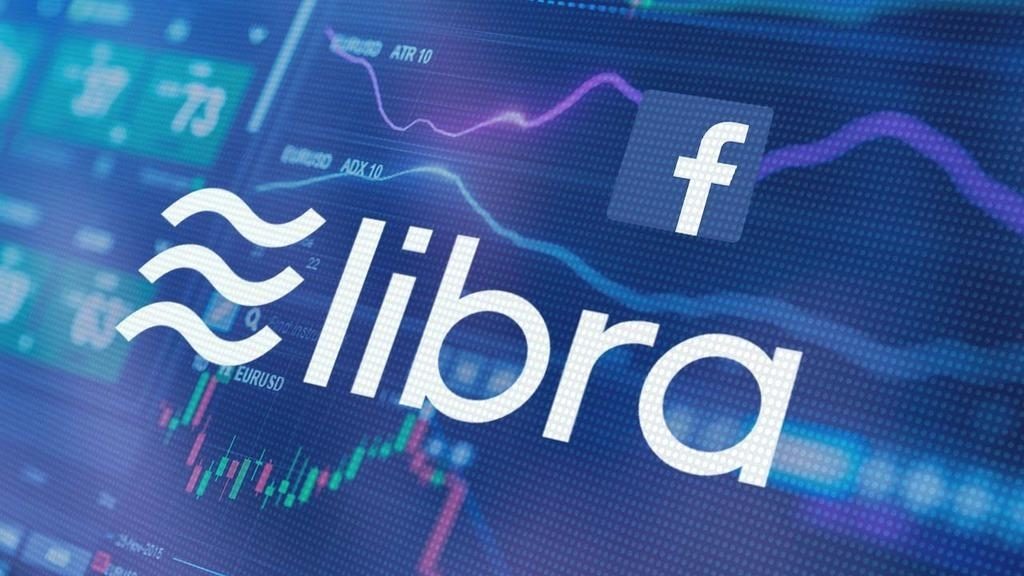 Facebook is offering up to $10K to anyone who could find security vulnerabilities in its new cryptocurrency "Libra". Facebook is working with HackerOne on a bug bounty program for security auditing Libra's source code. So far, Facebook has paid two hackers $1500 for reporting low risk vulnerabilities.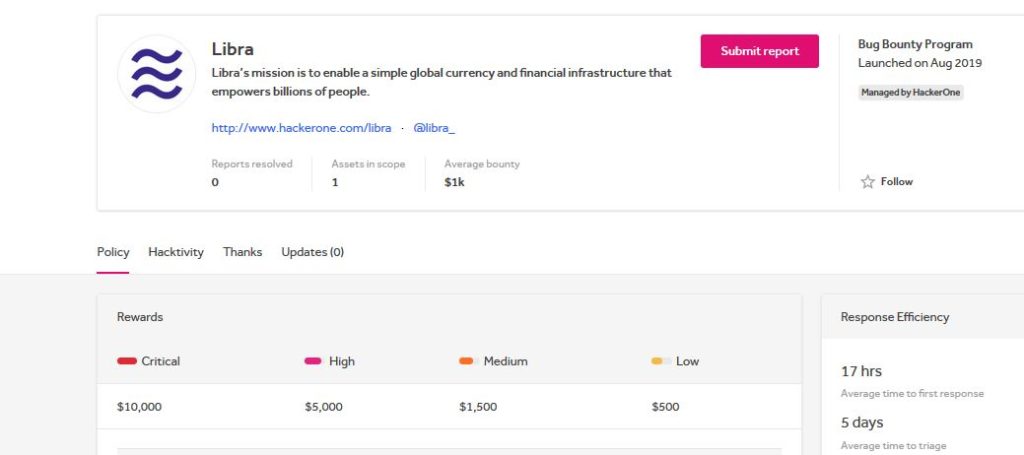 Last June, Facebook its new cryptocurrency project "Libra" which will allow its users to buy items and send money instantly with nearly zero fees. Libra's users will be able to buy or cash out their Libra coins online or at local exchange points.
Facbook Libra project has received a lot of criticism and is viewed with skepticism in many countries. Politicians from all over the world criticize Facebook's Libra Project. because of the lack of data protection and anonymity .Trump tweeted that the new digital currency "will have little standing or dependability."
….Similarly, Facebook Libra's "virtual currency" will have little standing or dependability. If Facebook and other companies want to become a bank, they must seek a new Banking Charter and become subject to all Banking Regulations, just like other Banks, both National…

— Donald J. Trump (@realDonaldTrump) July 12, 2019
French Finance Minister Bruno Le Maire asked central bankers and regulators to look at Facebook. His fears revolve around "privacy, money laundering, and terrorist financing". Markus Ferber, an EU parliamentarian of the CSU, also said that Facebook could become a "shadow bank" with its 2 billion users, which should put the regulators on the highest alert. Similarly, Joachim Wuermeling, a member of the Bundesbank's board of directors, has spoken out: Facebook should not become a new "marketplace for money laundering or terrorist financing". Similar to the green financial expert Schick, who had just been concerned about the lack of privacy: "Anonymous payment options" like Libra also made it easier "to remunerate service providers almost anywhere in the world without the treasury's eye".
ARK Coin Has been Listed on Bilaxy Exchange And Added to Abra App
ARK coin has been added to Abra, the all-in-one cryptocurrency wallet and exchange mobile App, and is available to both Android and iOS smartphone users. Abra currently supports 200 cryptocurrencies for its international customers, 96 cryptocurrencies for its US based users and over 50 fiat currencies.
Abra was founded back in 2014 by Bill Barhydt and Pete Kelly, and had raised $35.5M in funding.
---
Bilaxy Exchange Listing
Bilaxy, the international blockchain asset exchange has announced the listing of ARK coin. ARK is available in BTC trading pair.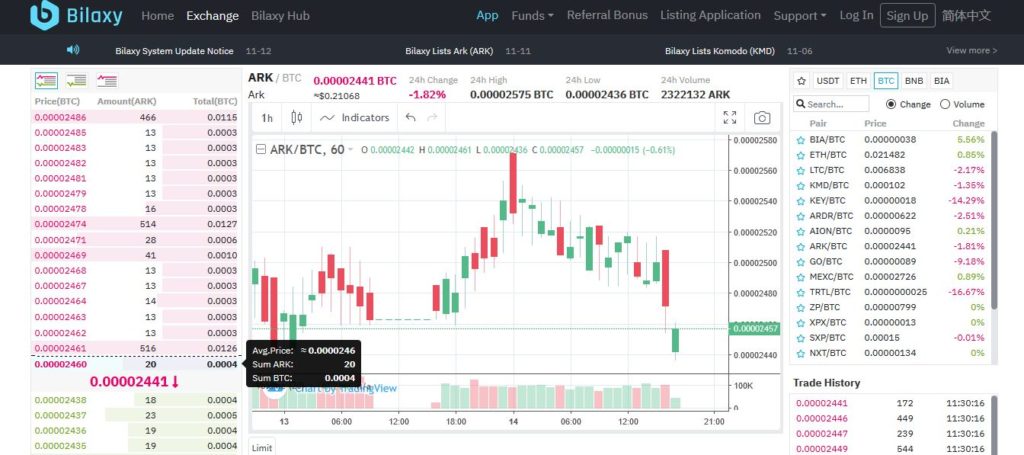 Bilaxy exchange was launched on Apr 2018. The exchange is available in English and Chinese. At the time of writing the, the daily trading volume is $790,459,376.
What is ARK Coin?
ARK coin is a native cryptocurrency of the ARK blockchain platform. ARK coin was created to enable different developers to be able to use the coin to pay for the hosting of their created Dapps on the ARK blockchain platform.
ARK aims to become a global backbone of decentralized application-centric blockchains, which are called bridgechains, which will allow them to either work with each other or stay isolated in their own environment. For more information about ARK project, please check ARK's official whitepaper.
ARK USD price chart for the last 7 days:
*Charts are provided by cryptocompare.com
Egypt Will Issue a Digital Currency Next Year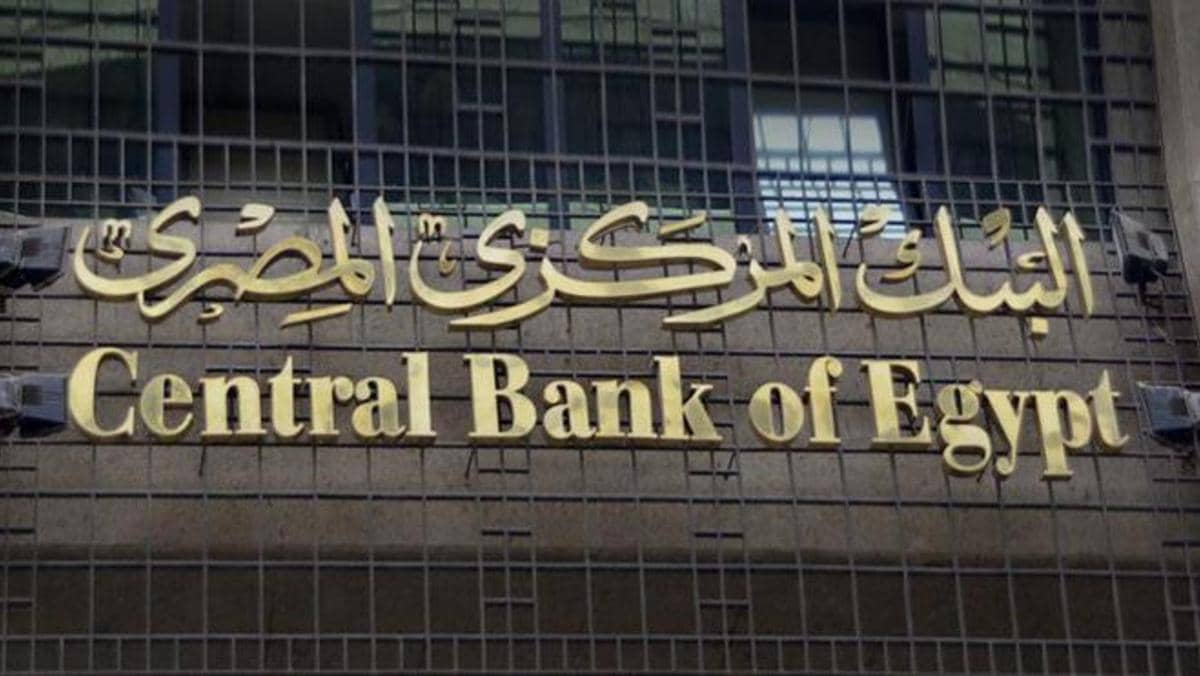 Finally, after a long period of refusal, the Central Bank of Egypt revealed that it will complete the study to launch a digital currency next year, in cooperation with a number of international institutions.
According "Almal News", Ehab Nasr, Central Bank's VP assistant and head of payment systems and financial technology sector, the central bank will finalize the launch of a digital currency next year.
Nasr said that the Central Bank is cooperating in this regard with international institutions that he did not disclose, also did not disclose whether the new Egypt digital currency will be used only in internal banking transactions or will be available for public use and trade, where the study includes the need for the Egyptian market for digital currency and legislation necessary to launch .
A number of central banks around the world are seriously considering launching cryptocurrencies under their control, notably China's central bank , Tunisia and Turkey.
The Central Bank of Egypt has repeatedly refused to deal with the use of digital currencies , including Bitcoin, pointing out that their prices are volatile due to speculation and lack of control by governments.
Recently, Arab central bankers recognized digital currencies during the meeting of the Board of Governors of Arab Banks and Monetary Institutions, and stressed the importance of addressing the risks arising from the use of digital currencies and the possible effects on monetary policies and the importance of appropriate preparation and capacity-building of central banks that wish to issue such Digital workers, development of digital identity standards, principles of customer identification, development of legislation and strengthening of international coordination in the face of risks.
Ayman Hussein, Deputy Governor of the Central Bank of the payment systems sector, said in October last year, that the Central bank began a study on the possibility of issuing an Egyptian digital currency, without disclosing further details, stressing that it comes in the context of reducing the circulation of banknotes And the transformation into a non-cash society.
Last year, The Central Bank issued a formal warning last year against dealing in all types of virtual cryptocurrencies, especially Bitcoin, because it is not issued by any central bank and is not supervised by any regulatory body in the world, and therefore lacks the official guarantee and government support enjoyed by the official currencies issued by central banks.
Nano is Listed on Kraken Exchange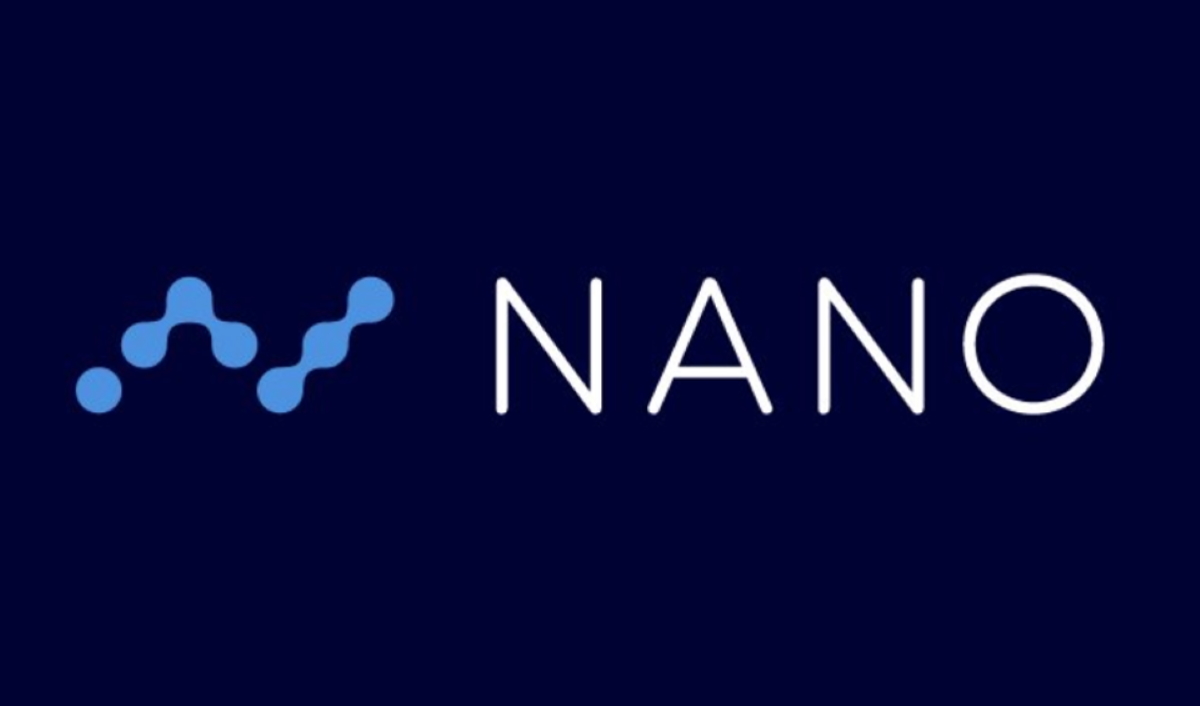 The US-based cryptocurrency exchange has listed Nano (NANO) coin on its platform. Nano trading went live on November 6, 2019, at 13:30 UTC.
NANO had a decent 11% price spike after the listing news. Yet it seems that some whale traders have decided to take profit and dump the coin.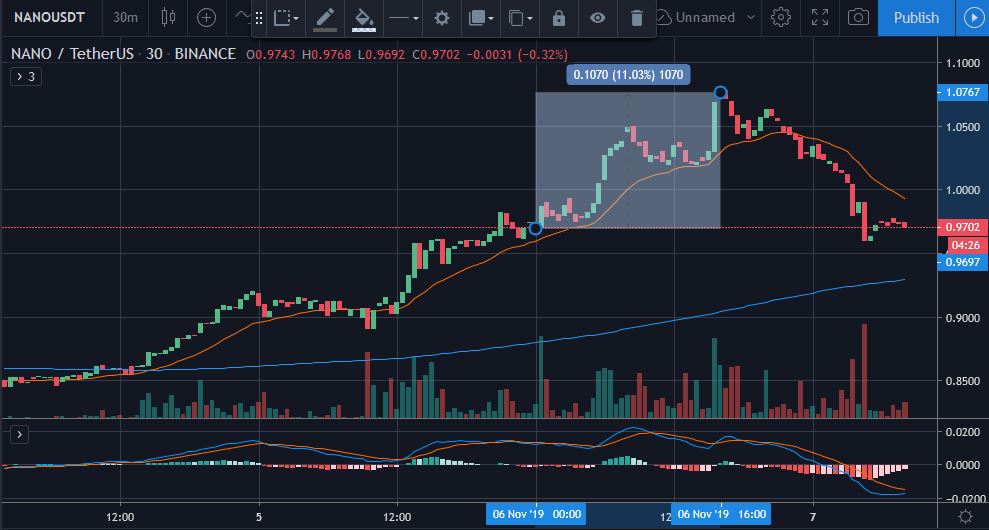 Nano is a very simple but effective protocol, it has seen a massive influx in user-created apps and POS implementations. It doesn't rely on expensive mining operations or reward mechanisms or trust quorums or consensus algorithms of flawed human design.
What is NANO cryptocurrency?
Initially named Raiblocks, NANO is an open-source blockchain project that was created by Colin LeMahieu in 2015. NANO is the only cryptocurrency that support the "block-lattice architecture" instead of the traditional singular blockchain. In Block Lattice, each user is assigned their own blockchain, which is called account-chain.
NANO USD Price Chart
What is Kraken Exchange?

Kraken cryptocurrency exchange was founded by Jesse Powell in 2011 and it's considered one of the largest and oldest Bitcoin exchanges in the world. Kraken also ranks as a top-four exchange in its order book depth, the liquidity it provides and total traded volume.
*Charts are provided by cryptocompare.com