A Full Review: Utopia A New Decentralized P2P Blockchain
Utopia is a brand new decentralized network that enables you to Chat, send Text Messages, Emails, share files, host a wallet, earn through mining, perform financial transactions and much more while you stay anonymous and secure.
Utopia uses it's own crypto currency, it's called Crypton (CRP). Every Utopia's user can mine, send and receive Cryptons through Utopia Main application. The mining itself would require you to leave Utopia application running, it would use some of your PC's RAM.
Utopia just launched a beta version of it's network. So I decided to test it out and i would say that i am impressed :). I would advice you to give it a try if you are interested in Decentralized Technology.
First you will have to sign-up through Utopia Website, download Utopia software for Windows, Linux or Mac (around 175 MB), install it, activate and run it.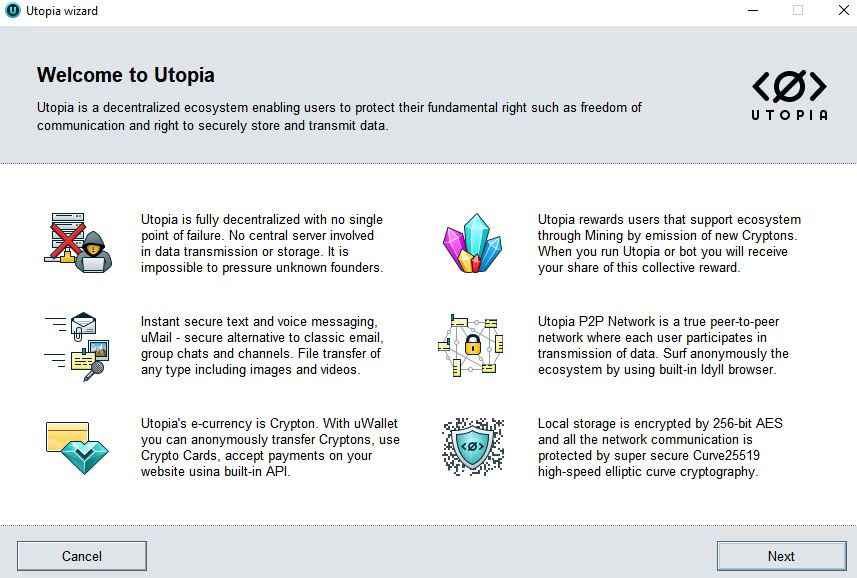 Utopia application has a simple and an eye catchy user interface. The first time it launches it will open the official channel main chat where you can chat in channels or send private messages to Utopia users.
You also can use Utopia to send decentralized emails through Utopia uMail (Currently it only supports sending emails to Utopia users)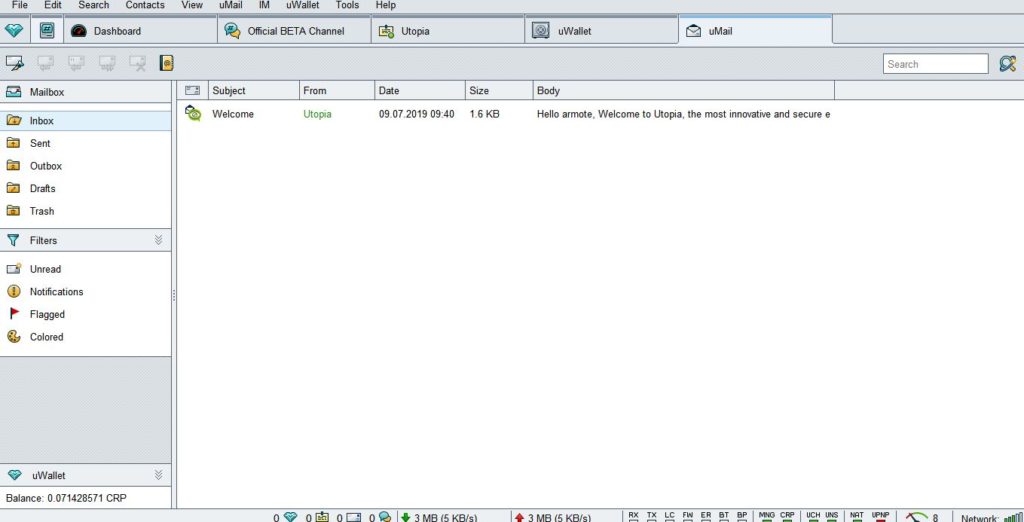 As for the wallet, as mentioned you can earn Crypton coin through RAM mining. I left Utopia application running for 30 minutes and i earned some Cryptons. Yay!.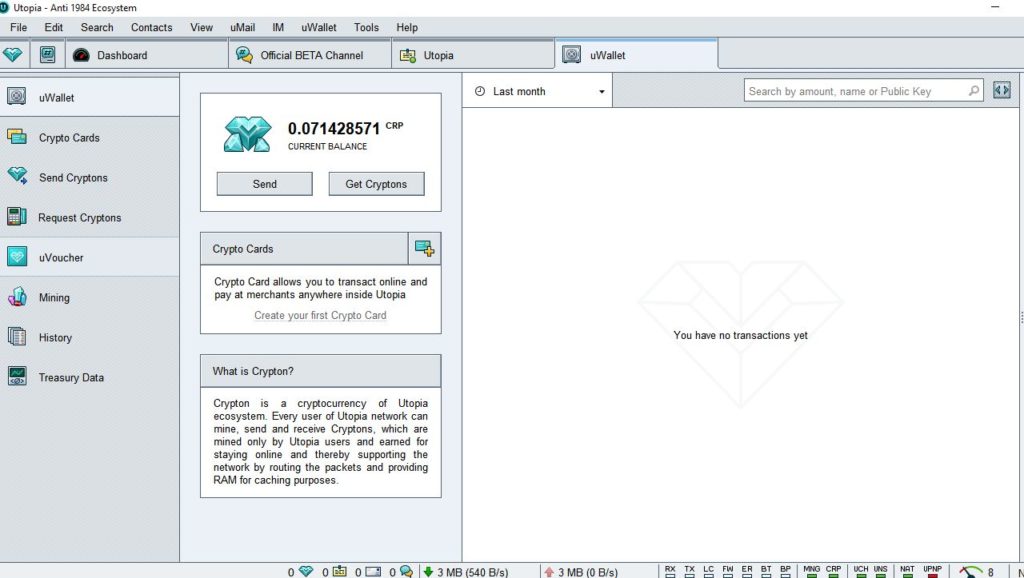 When you request payment you will need to reveal your Public Key. yet, in Utopia you can recieve payment using an option called Crypto Card, but there is a small fees for it paid using Crypton.
You can allocate some RAM for mining, the more RAM the more mining threads the more rewards.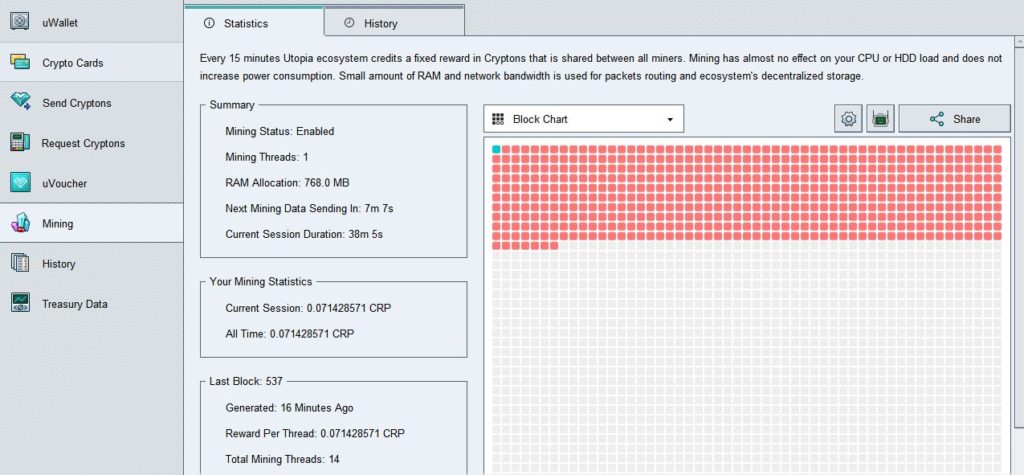 If you have ideas, you can submit it through Utopia Web where community can vote. Points are earned through voting as well.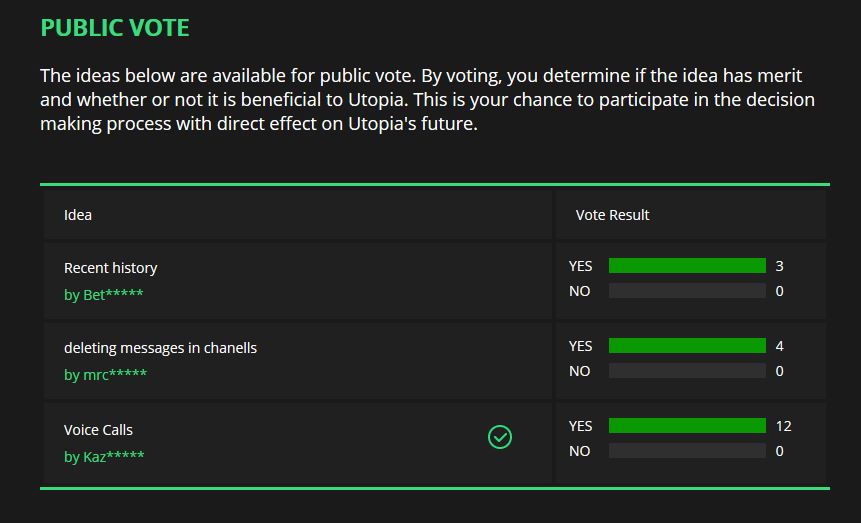 Again, i have enjoyed using Utopia, i will be leaving it running on my PC for a while so i can earn some Crypton. feel free to register using my referral link so i can earn some Crypton
Steemit Launches Smart Media Tokens on a Testnet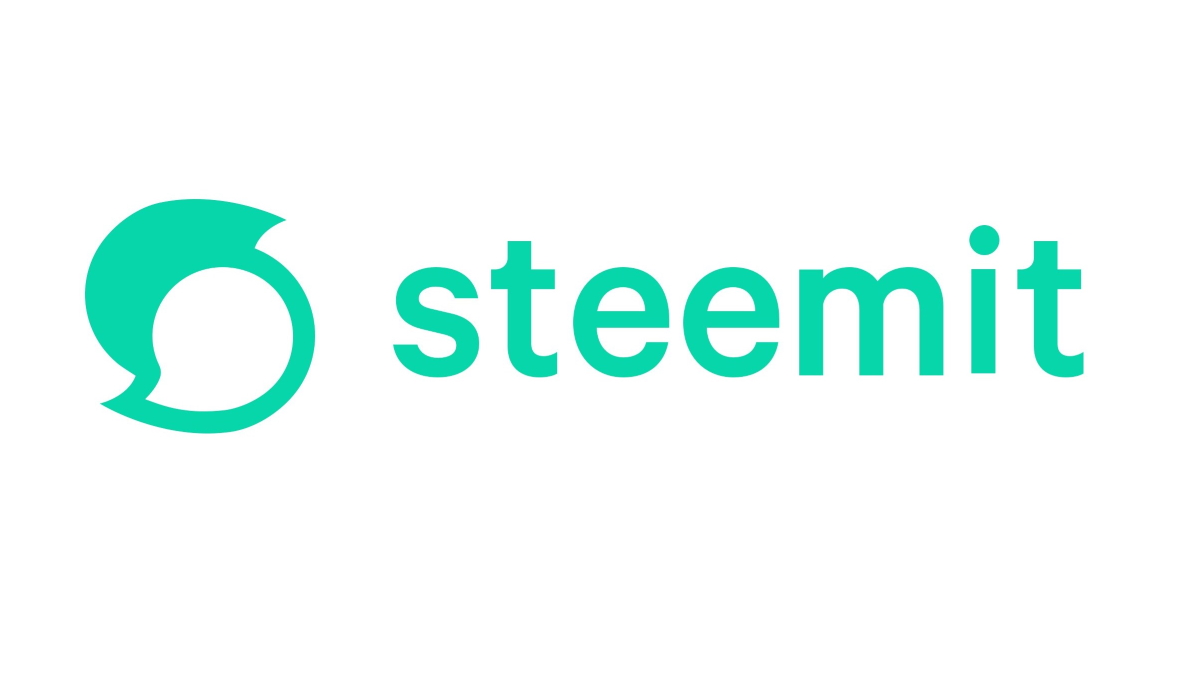 Steemit, the blockchain based blogging and social media platform where everyone gets paid for creating content, has released a new token-launching protocol, Smart Media Tokens (SMTs), on a testnet.
Users can use the newly launched token "Smart Media Tokens" to create a new cryptocurrency with 3-second fee-less transfers, without having to write a single line of code. SMTs will allow any publisher, creator, or entrepreneur to launch their own custom token on the Steem blockchain, which will help them monetize their digital content and reward consumers who engage with their content through likes, votes, views, shares, and comments.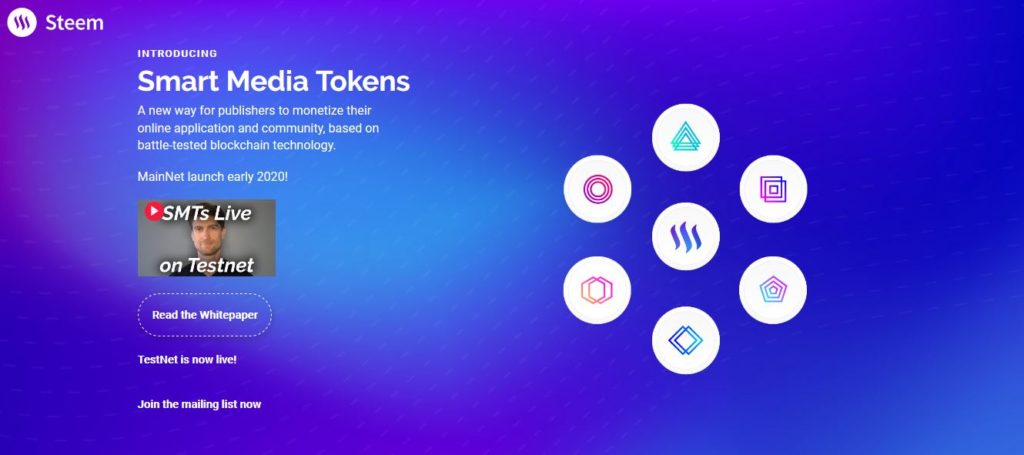 SMTs have been live on testnet now for over 40 days, making this hardfork already the most tested hardfork in Steem's history.
According to Steemit's announcement, entrepreneurs using SMTs will benefit from the state-of-the-art properties that come from being powered by the Steem blockchain, including three-second block times, zero fees, and its 'Proof-of-Brain' algorithm, which autonomously distributes tokens to the most valuable members of a community. And because Steem was designed from the ground up to power web applications, SMTs will integrate easily into any established website, app, or platform, making it simple for mainstream creators and entrepreneurs to access the fastest-growing industry in fintech and immediately begin generating revenue at virtually no cost.
What is Steemit?
Steemit is a blockchain based blogging and social media platform such as Redit, it offers rewards to its users in STEEM coins cryptocurrency for publishing and creating content. Steemit users can also earn STEEM coins for commenting and upvoting other posts.
Utopia Has launched its Mainnet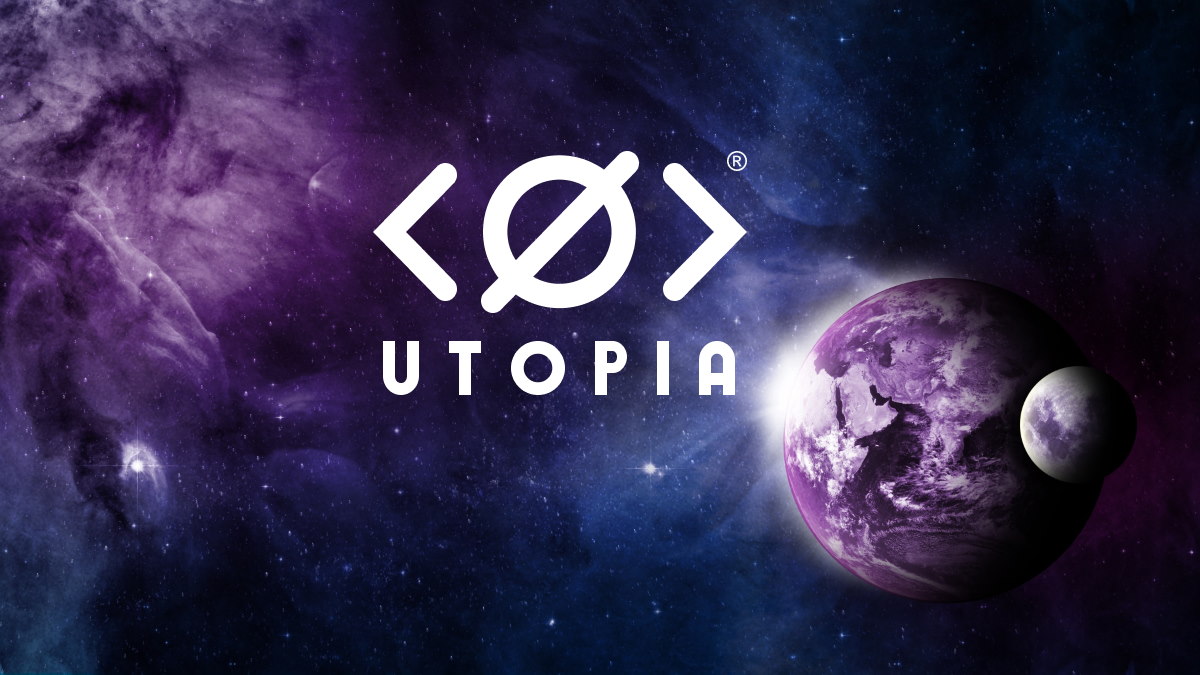 Utopia, the all-in-one blockchain solution for private & secure instant messaging, encrypted e-mail system, private file storage, anonymous payments and private web browsing, has finally launched its mainnet to the public.
At TheCoinsPost, we tested and reviewed the beta version of Utopia back on July but lots of things have changed since then. The app has been refined, tuned to be crazy fast and stable and some new features have been added. In order to join and use Utopia, you will need to install Utopia's client from the official website.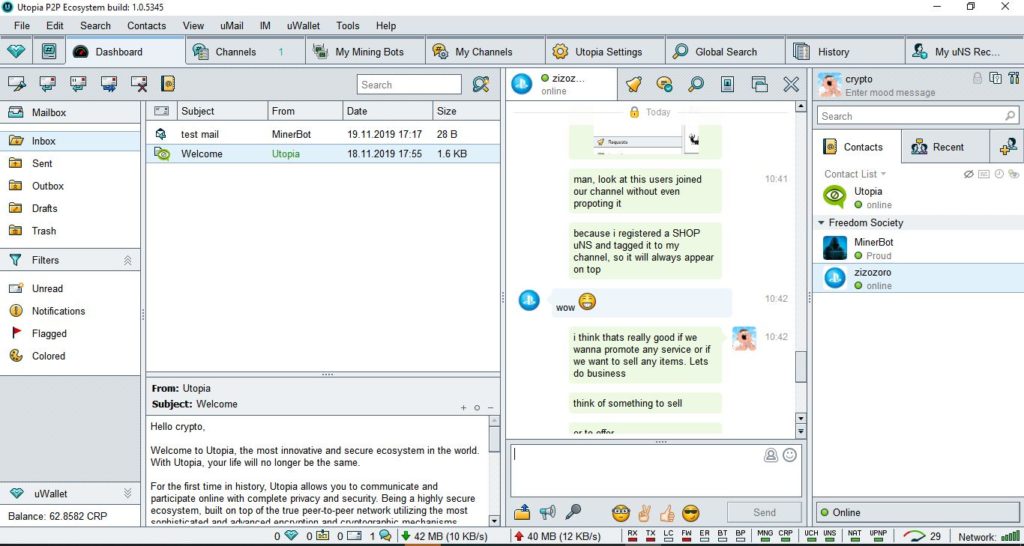 Utopia is a P2P network where each user participates in data transmission. Utopia rewards users that support the network through mining by emission of new cryptocurrency called "Cryptons". Mining and earning Crypton is an easy process, all what you have to do is just install the client and leave it running in the background. The client dose not assume any CPU resources it only uses the computer memory to operate.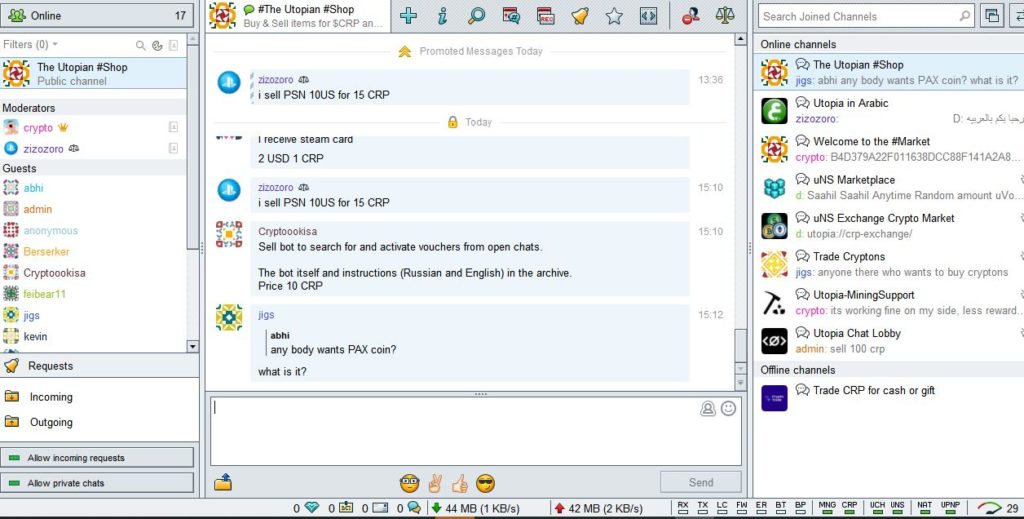 At the time of writing, there are over 7000+ miners on the network. The current mining reward is 0.0128 Crypton per thread that is generated every 15 minutes.
Some screenshots of Utopia P2P Client: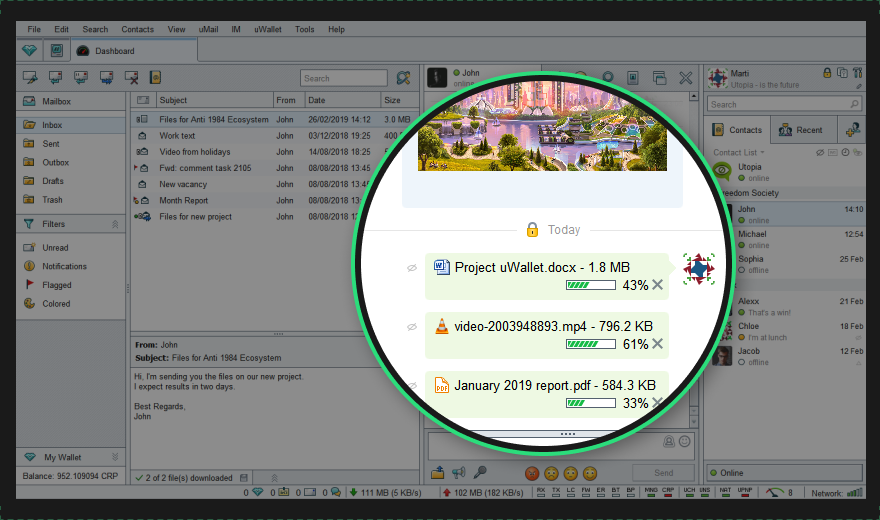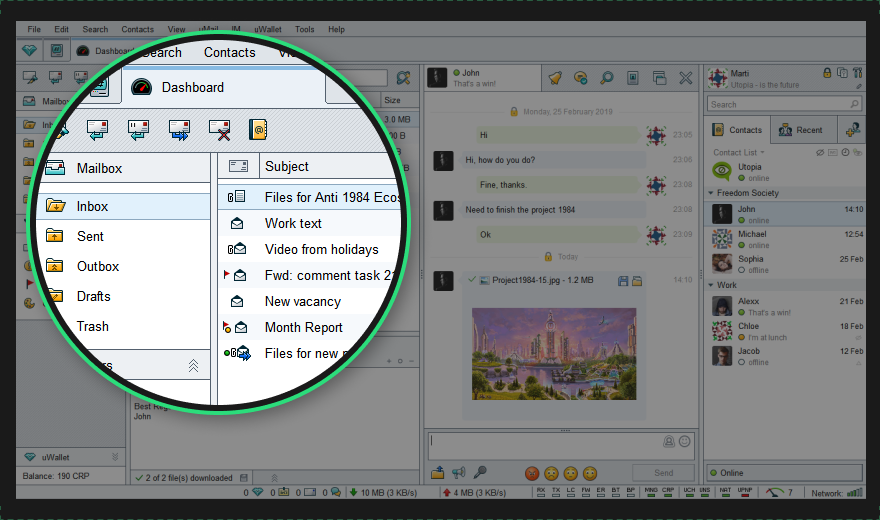 We will be covering the mining process and other Utopia's features on future articles.
To learn more, please check Utopia Official Website: https://u.is
ARK'S New Multiplayer Arcade Game: Minesweeper Flags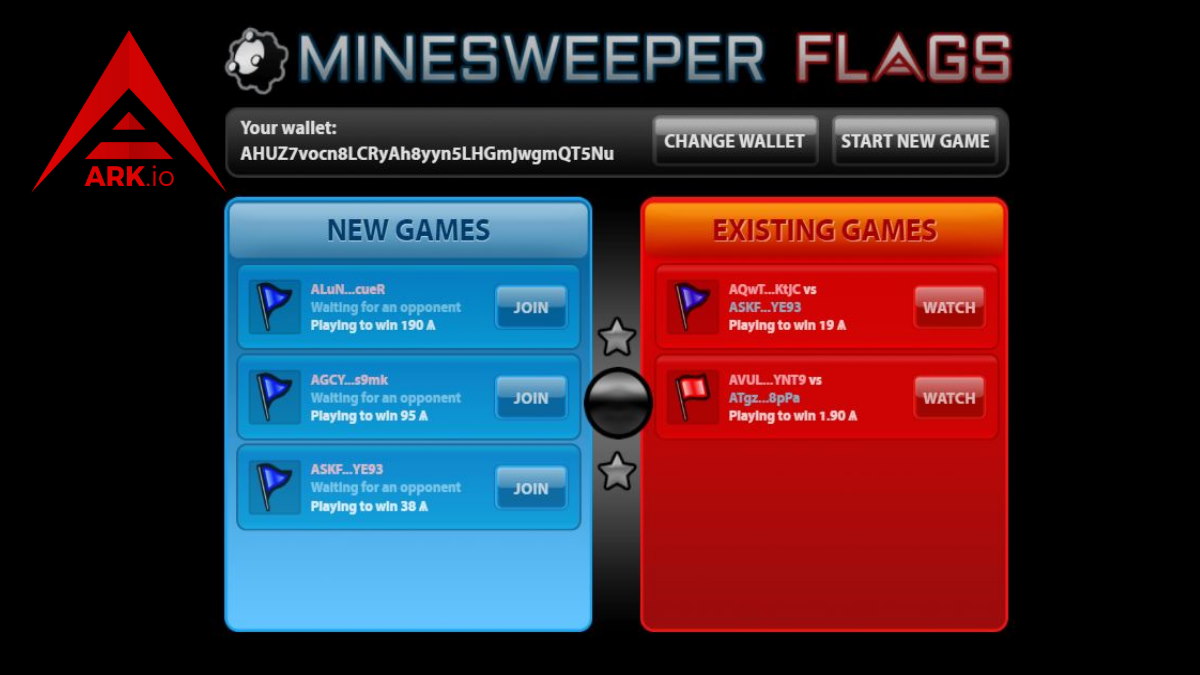 We all have those memories from childhood, the ones which follow us through our life. For me one of those memories is playing minesweeper on my old Windows PC. So, to say I was excited when I heard about the new ARK's game, Minesweeper Flags, a multiplayer blockchain game which is playable through ARK's Desktop Wallet for Windows,MacOS and Linux.
Minesweeper Flags game object is to uncover squares on a board without hitting mines. Clicking on a tile reveals a mine, a blank square or a number. You play against a real life opponent to win crypto coins.
The game can be installed to ARK Wallet through a plugin. Please follow the official setup instructions here.
---
ARK's Minesweeper Flags Walk-Through
Once installed, you will need to activate the game plugin then you are ready to go. You can launch the game from the plugins menu on your wallet.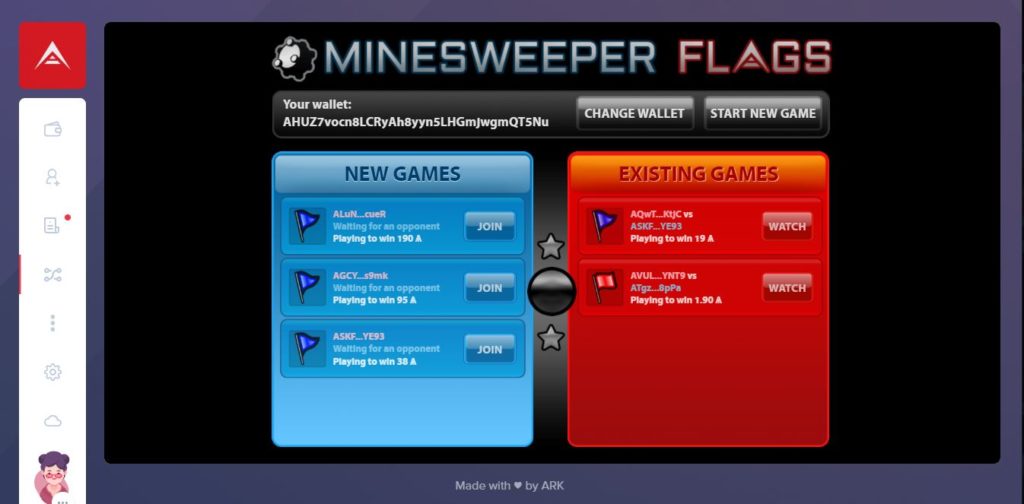 You will have the option to either join an existing game or to host and start a new game of your own.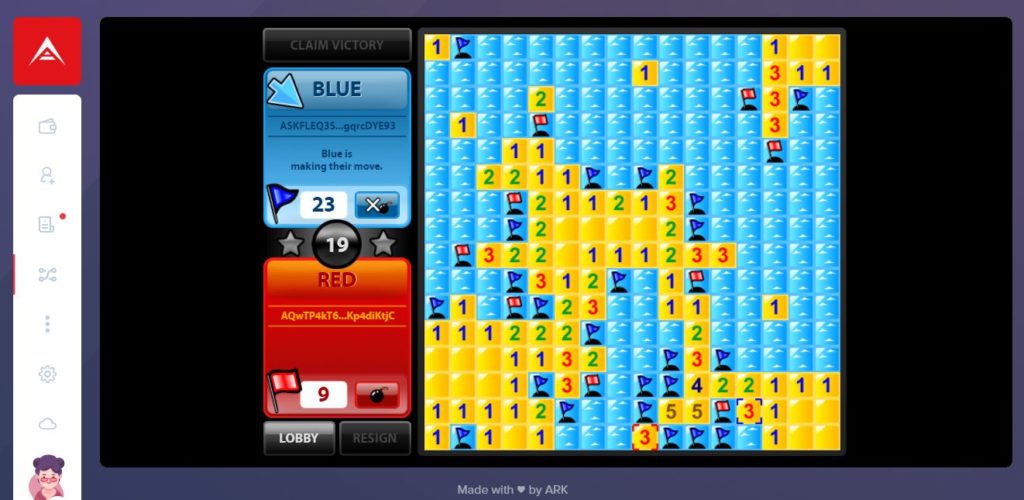 Starting a new game:
The game host sets a wager which the opponent matches before the game begins, and the winner automatically receives 95% of the pot, with 5% kept back for the costs associated with running the backend of the game.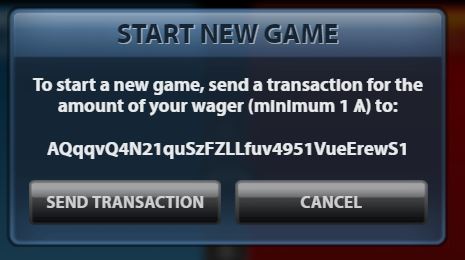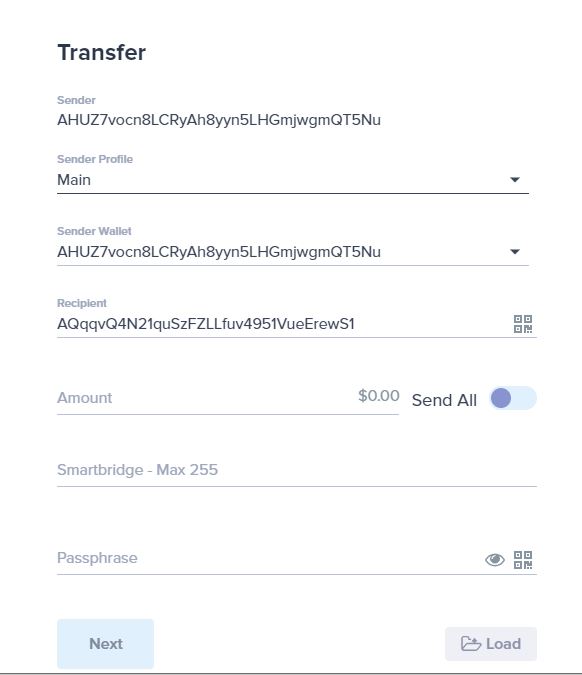 Conclusion
ARK's Minesweeper Flag is quite simple, the graphics are very simplistic but for a game of this kind it fulfills it's purpose. This is really a game that can be played over and over again. It's a true classic that no one should miss. The ARK team has done a good job of building a robust ecosystem and managing it well.