A Full Review: Utopia A New Decentralized P2P Blockchain
Utopia is a brand new decentralized network that enables you to Chat, send Text Messages, Emails, share files, host a wallet, earn through mining, perform financial transactions and much more while you stay anonymous and secure.
Utopia uses it's own crypto currency, it's called Crypton (CRP). Every Utopia's user can mine, send and receive Cryptons through Utopia Main application. The mining itself would require you to leave Utopia application running, it would use some of your PC's RAM.
Utopia just launched a beta version of it's network. So I decided to test it out and i would say that i am impressed :). I would advice you to give it a try if you are interested in Decentralized Technology.
First you will have to sign-up through Utopia Website, download Utopia software for Windows, Linux or Mac (around 175 MB), install it, activate and run it.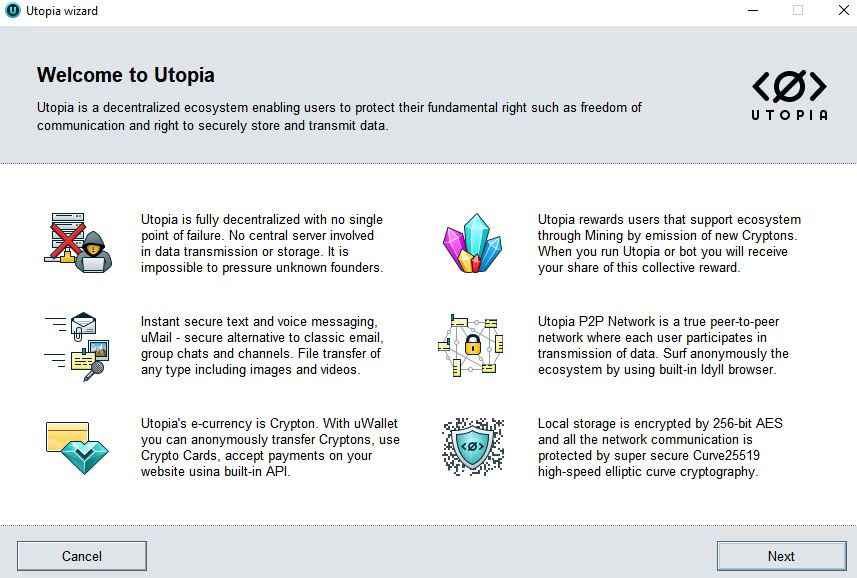 Utopia application has a simple and an eye catchy user interface. The first time it launches it will open the official channel main chat where you can chat in channels or send private messages to Utopia users.
You also can use Utopia to send decentralized emails through Utopia uMail (Currently it only supports sending emails to Utopia users)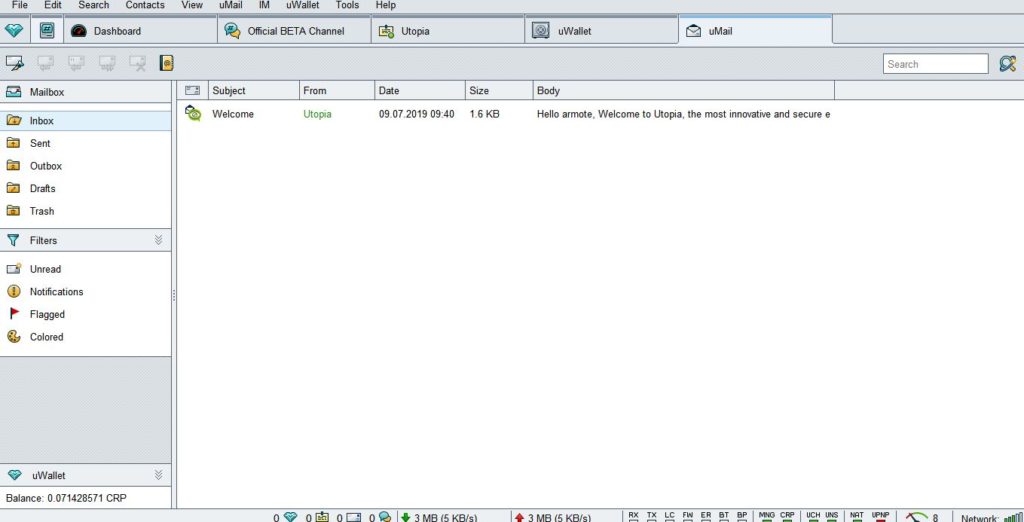 As for the wallet, as mentioned you can earn Crypton coin through RAM mining. I left Utopia application running for 30 minutes and i earned some Cryptons. Yay!.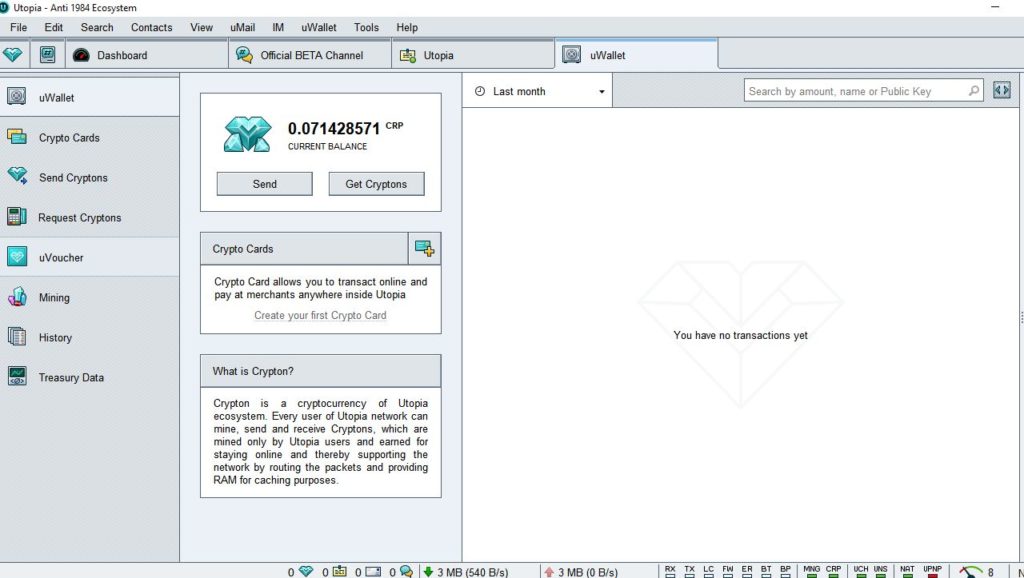 When you request payment you will need to reveal your Public Key. yet, in Utopia you can recieve payment using an option called Crypto Card, but there is a small fees for it paid using Crypton.
You can allocate some RAM for mining, the more RAM the more mining threads the more rewards.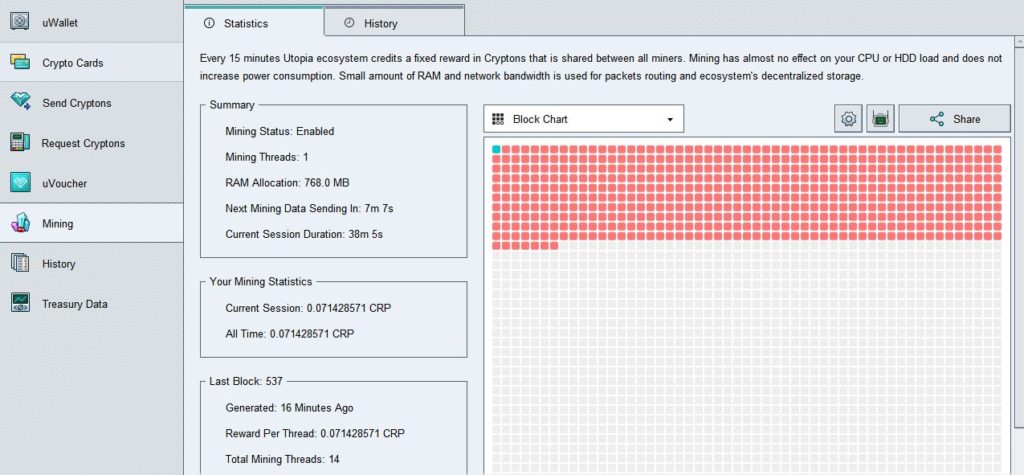 If you have ideas, you can submit it through Utopia Web where community can vote. Points are earned through voting as well.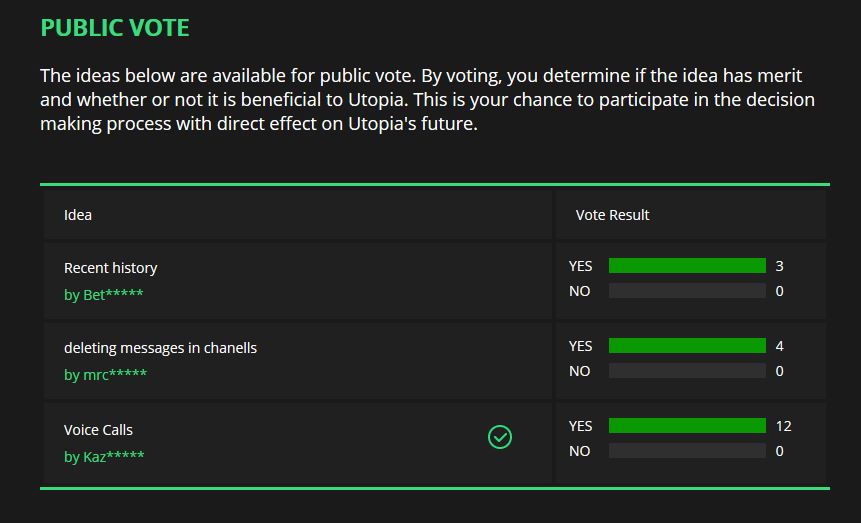 Again, i have enjoyed using Utopia, i will be leaving it running on my PC for a while so i can earn some Crypton. feel free to register using my referral link so i can earn some Crypton
Emaar UAE Will Launch a Blockchain Royalty System
Emaar Group, a leading UAE property developer and the one who developed the world's tallest building "Burj Khlaifa" in Dubai, revealed that it will be releasing a new blockchain-based referral and loyalty platform later this year.
Emaar new royalty token will be called EMR, Emaar customers Dwill earn EMR tokens for their loyalty and business referrals. EMR tokens will not only be redeemable in Emaar's real estate, hotels, ecommerce operations and malls, but can also be traded with other users, the company said in a statement.
Emaar said this is the first product of its kind being launched in the world, which aims to provide customers with digital tokens using blockchain technology on a mobile application.
In the last couple of years, UAE business entities and the city of Dubai have shown interest in blockchain technologies.
Ernst & Young Launches a Public Finance Management Blockchain Solution
Ernst & Young, one of the largest professional services firms in the world and one of the Big Four accounting firms, has announced the launch of EY OpsChain Public Finance Manager (PFM), a blockchain-enabled solution designed to help governments improve their processes for financial management of public funds.
The blockchain based solution Ops Chain can support up to 20 million transactions per day on private networks. The platform support advanced token technology that enables financial services functionality to be integrated into assets and the development of a library of smart contracts that automate standard business processes.
EY Ops Chain is maturing into a full-featured business application that allows enterprises to digitize and automate their interactions with key business partners, from procurement to financial settlements. We now have clients across a range of industries from automotive, to food and beverage, to health care that are all using the same scalable code base and open blockchain standards

Paul Brody, EY Global Innovation Leader, Blockchain, says
EY OpsChain has been piloted for the city of Toronto. The application was tested to the way reconciliations and interdivisional fund transfers are managed, as part of its ongoing financial management transformation efforts.
Video: Bloomberg Interviews Facebook's Head of Calibra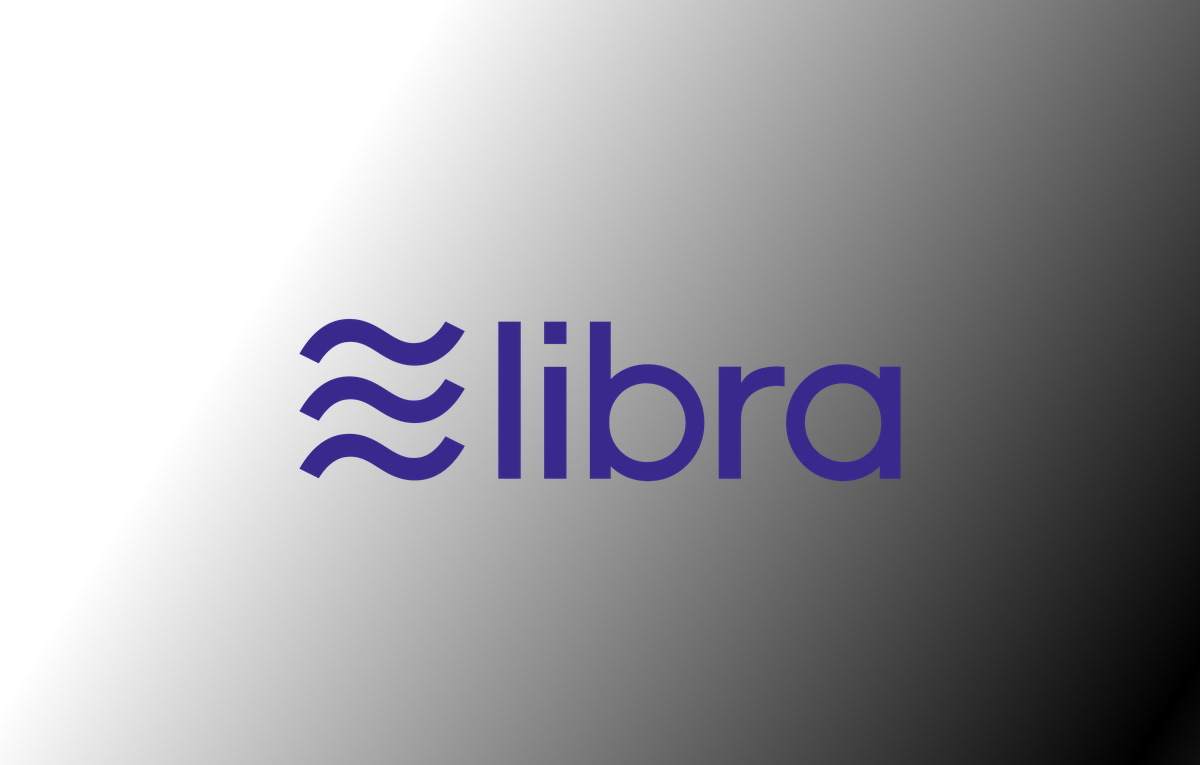 Bloomberg Technology interview with Marcus, Facebook Inc.'s head of Calibra about Facebook's foray into cryptocurrencies and the push back coming from regulators.