Project Review: Earn Free Crypto Via AirdropRating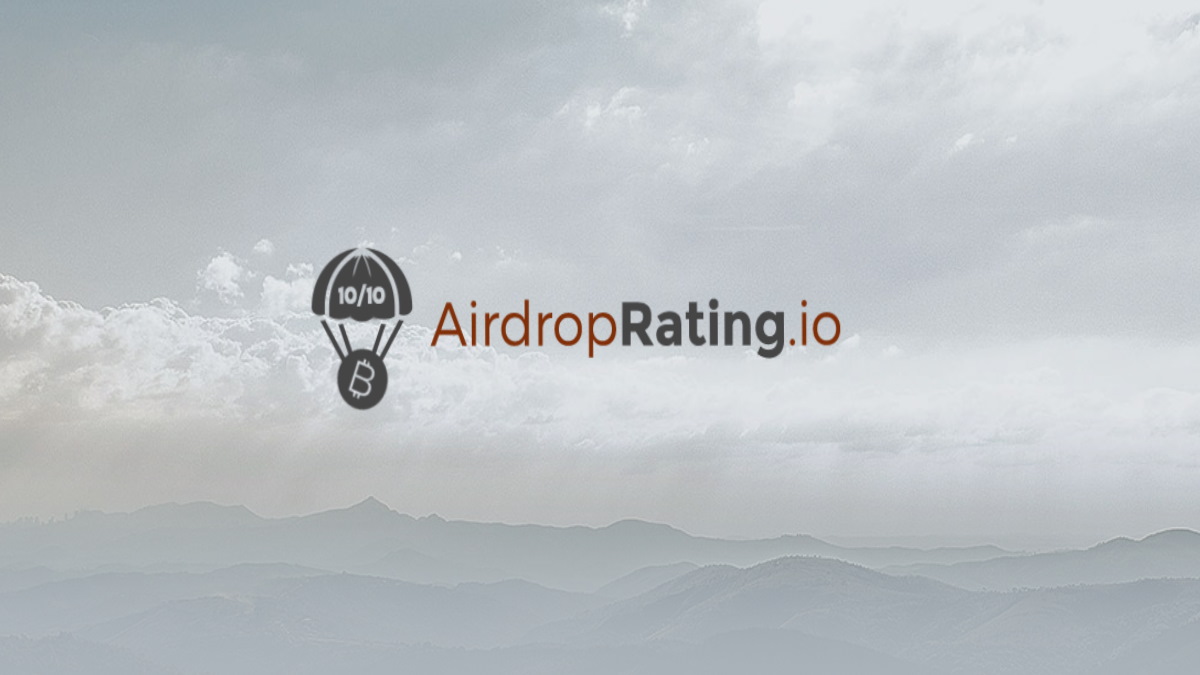 Crypto airdrops are the easiest way to earn free cryptocurrency. The idea behind crypto airdrops is quite simple. It involves a crypto business (usually new and start-ups crypto projects) sending free coins or tokens to wallet addresses of the Airdop's participants in order to promote awareness of a new crypto brand and to increase their social links followers.
Usually airdrop campaigns will also offer the chance to get additional free tokens for referring others via a unique referral link which can posted on social media.
Airdrops are generally promoted on the Airdopper's website as well as on their social pages or just via crypto Aidrops platforms such as AirdropRating.
Today, I had the chance to check AirdropRating.io, a free Crypto airdrops platform where you can earn free cryptocurrency coins by participating and completing some social and micro tasks.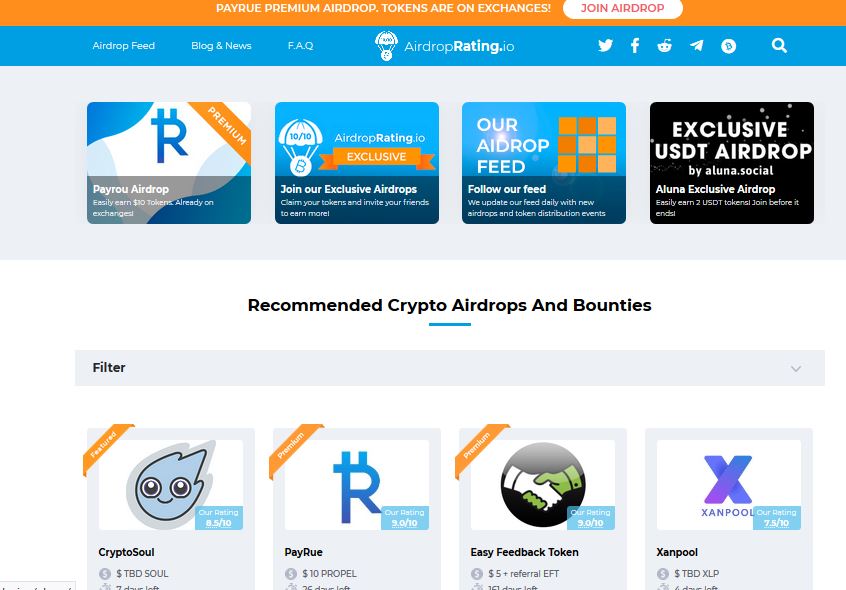 The platform itself is simple, and it seems to be round for quite some time. It has a neat design and dose not require any sort of registration, all what you have to do is just browse the listed Airdrops, follow the instructions and earn free crypto.
Each listed Airdrop project is rated by the AirdropRating.io's team to make sure that the listed projects are legitimate crypto projects and to avoid the scammy ones.
Conclusion
Airdrops are a fun way of getting into cryptocurrency and finding out about new crypto projects, but unfortunately the concept of crypto Airdrops was abused by some crypto scammers. Therefore, it is imperative to carry out due diligence before opting to participate in free token distribution programs.
In light of this, AirdropRating.io's team is doing a great job by filtering the public crypto Airdrops and rating them. Thumbs up.
Utopia Has launched its Mainnet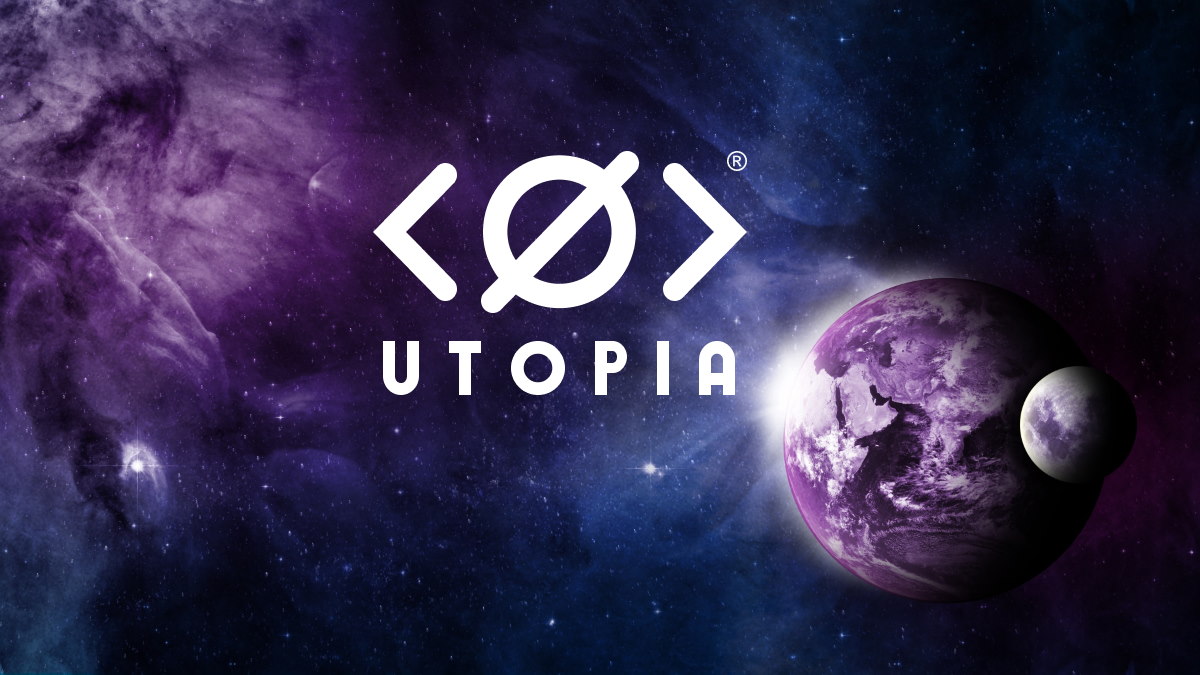 Utopia, the all-in-one blockchain solution for private & secure instant messaging, encrypted e-mail system, private file storage, anonymous payments and private web browsing, has finally launched its mainnet to the public.
At TheCoinsPost, we tested and reviewed the beta version of Utopia back on July but lots of things have changed since then. The app has been refined, tuned to be crazy fast and stable and some new features have been added. In order to join and use Utopia, you will need to install Utopia's client from the official website.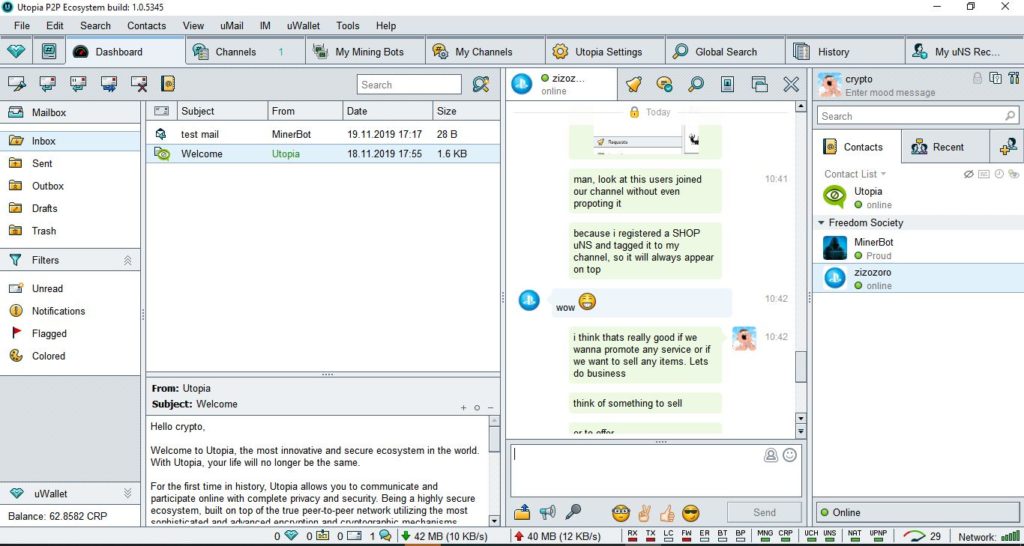 Utopia is a P2P network where each user participates in data transmission. Utopia rewards users that support the network through mining by emission of new cryptocurrency called "Cryptons". Mining and earning Crypton is an easy process, all what you have to do is just install the client and leave it running in the background. The client dose not assume any CPU resources it only uses the computer memory to operate.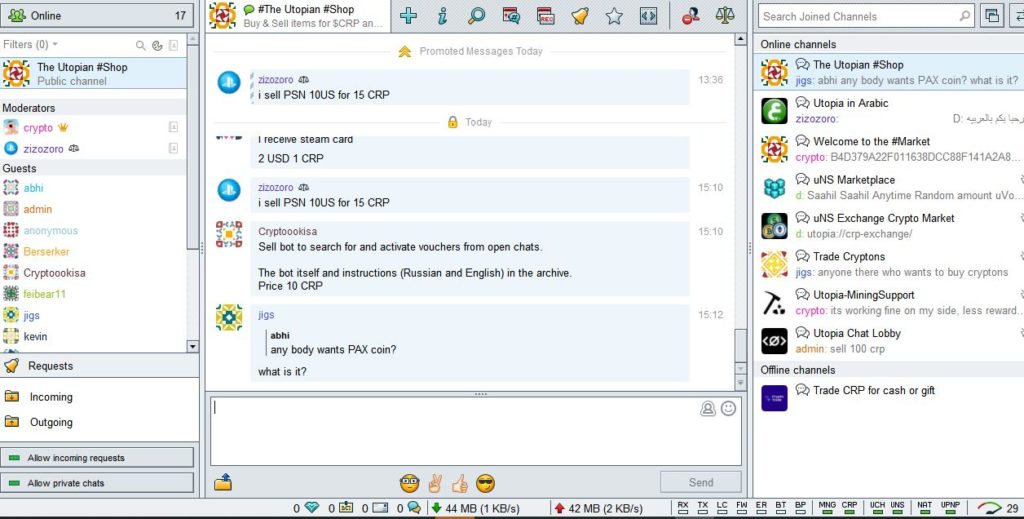 At the time of writing, there are over 7000+ miners on the network. The current mining reward is 0.0128 Crypton per thread that is generated every 15 minutes.
Some screenshots of Utopia P2P Client: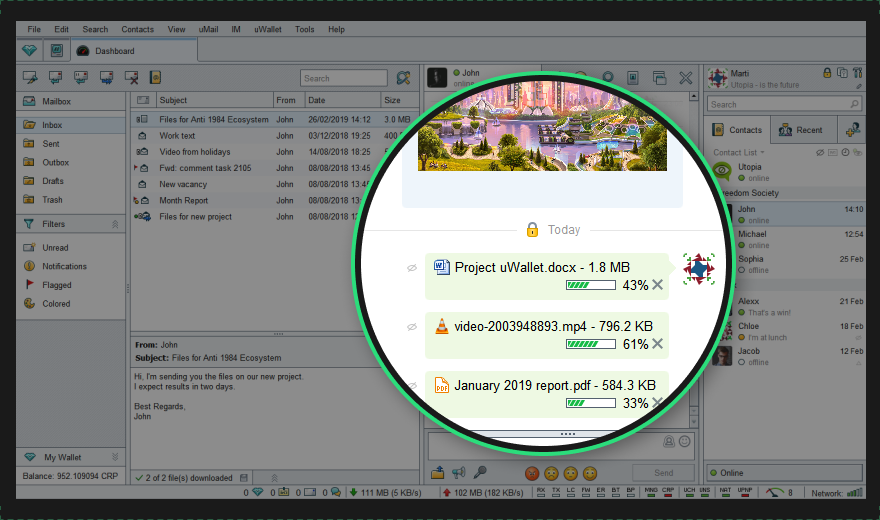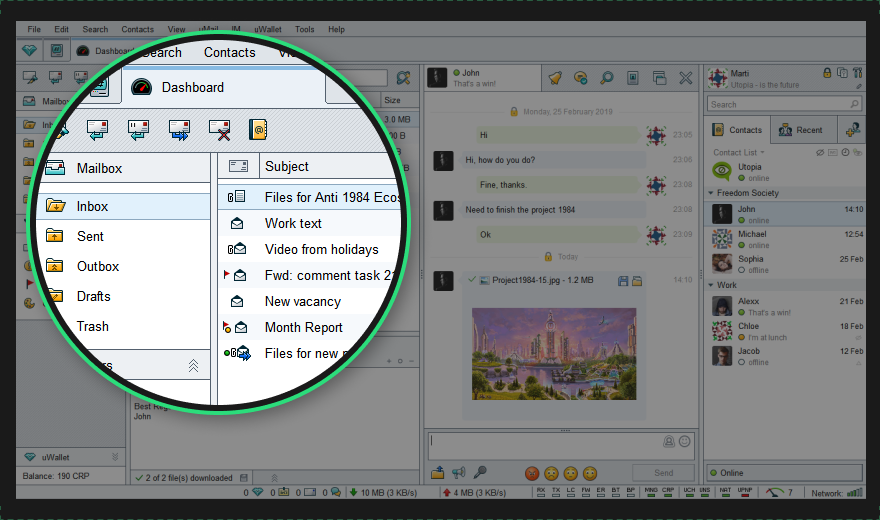 We will be covering the mining process and other Utopia's features on future articles.
To learn more, please check Utopia Official Website: https://u.is
Project Review: Dmail Decentralized Blockchain Email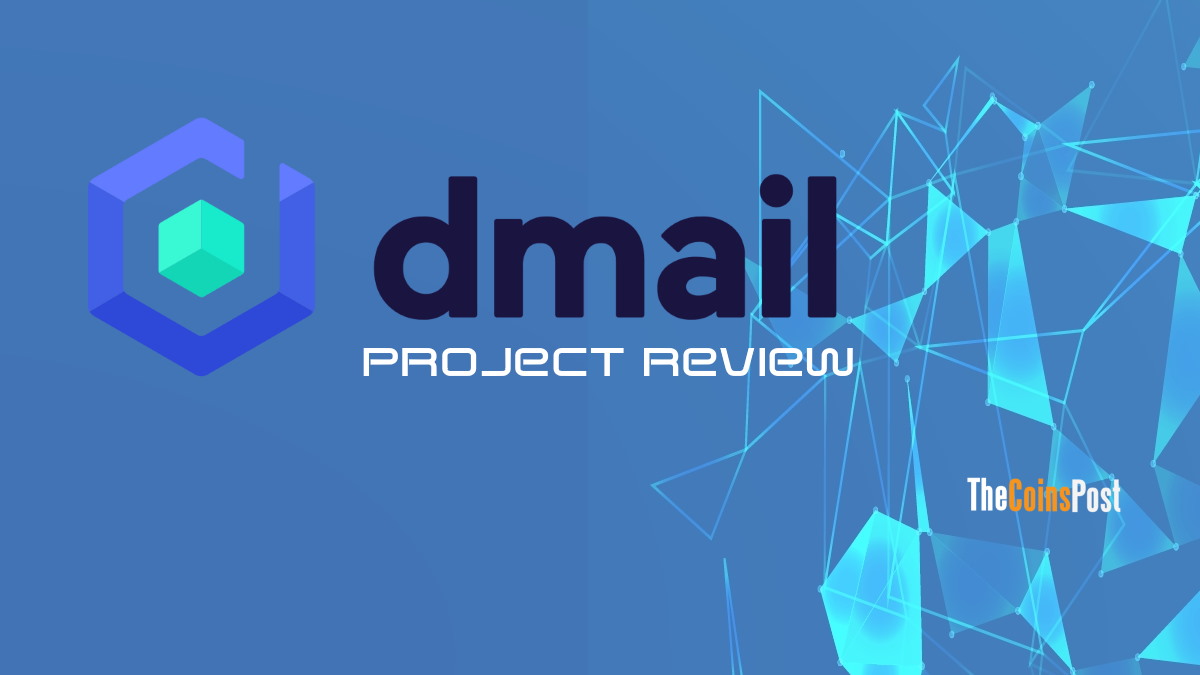 I came across an interesting blockchain project named Dmail. Dmail is an easy to use and a truly decentralized blockchain Email service that uses blockchain technology to encrypt, secure and revocable emails. Currently works only with Gmail through Google Chrome Browser.
Emails sent using Dmail will have a self destructive feature, where users can chose an expiration time of the sent emails. The timer begins as soon as the email is sent, and once the timer is up, the email gets deleted.
Dmail Technical Overview
Dmail uses Blockstack decentralized identities that can be linked to GitHub and social profiles, as well as cryptocurrency addresses, in a way that the user controls.
Dmail messages are encrypted. And, with Blockstack's storage system, only the DID holder has access to any related data.
Dmail is installed through a Google chrome extension that will encrypt your message locally on your computer. The encrypted body of the message is sent to Dmail's servers, while the decryption key and a link are sent to the intended recipients through Gmail. Neither Dmail nor Gmail gets both the encrypted message and the decryption key, so only the sender and intended recipients can read the message legibly.
Dmail's FAQ.
How To Use Dmail in Five Easy Steps
1- In order to use Dmail, you will need to use Google Chrome Browser and to install Dmail extension. At the time of writing, there are around 19k active users using Dmail with tons positive reviews.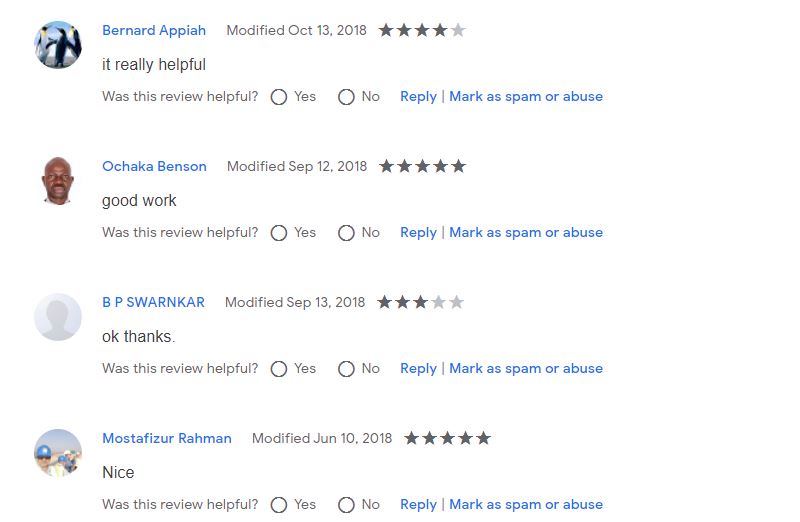 ---
2- Once the extension is installed, a small Dmail icon will appear on the Chrome browser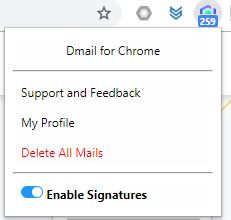 ---
3- You are almost done. Everytime you compose/write a new email through gmail, you will get the screen bellow where you can chose to encrypt your email through Dmail's service and for how long the sent email will be active before getting deleted.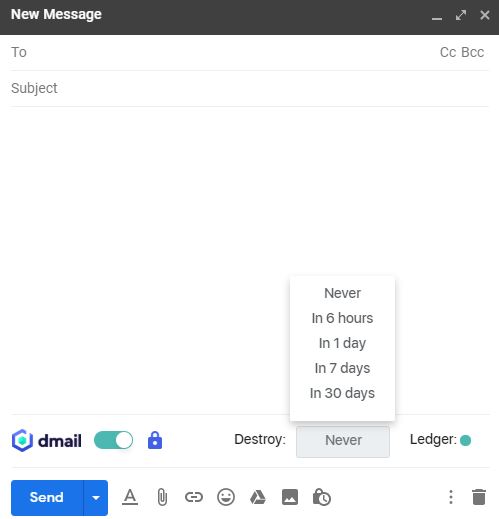 ---
4- The email recipient will receive an email like bellow. In order for him to view the received email, the recipient will need to click the attached link to open the email in a separate window.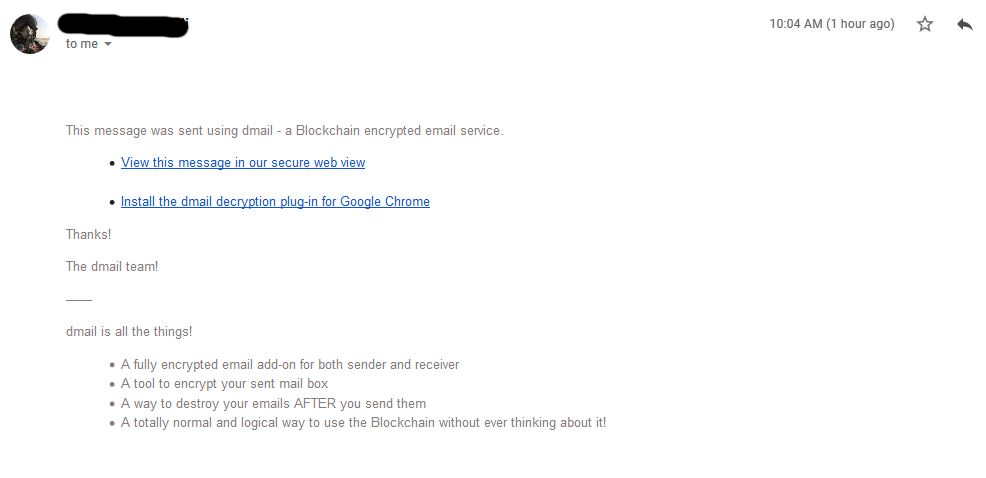 ---
5- The sender will always have the ability to Revoke and to Delete the sent emails. You can do so by opening the sent items tab on chrome, and open and email sent through Dmail.

Clicking Delete, will permanently delete the sent emails.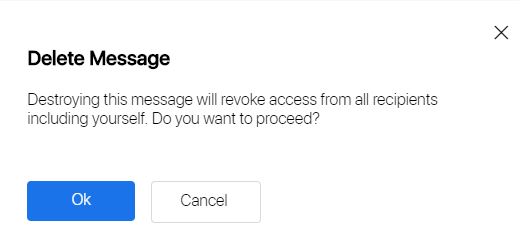 ---
And that's it!. If you enjoy our reviews, don't forget to follow us on our social media platforms.
Review: Play Arcade Games Inside ARK Wallet And Win Some Free Cryptocurrency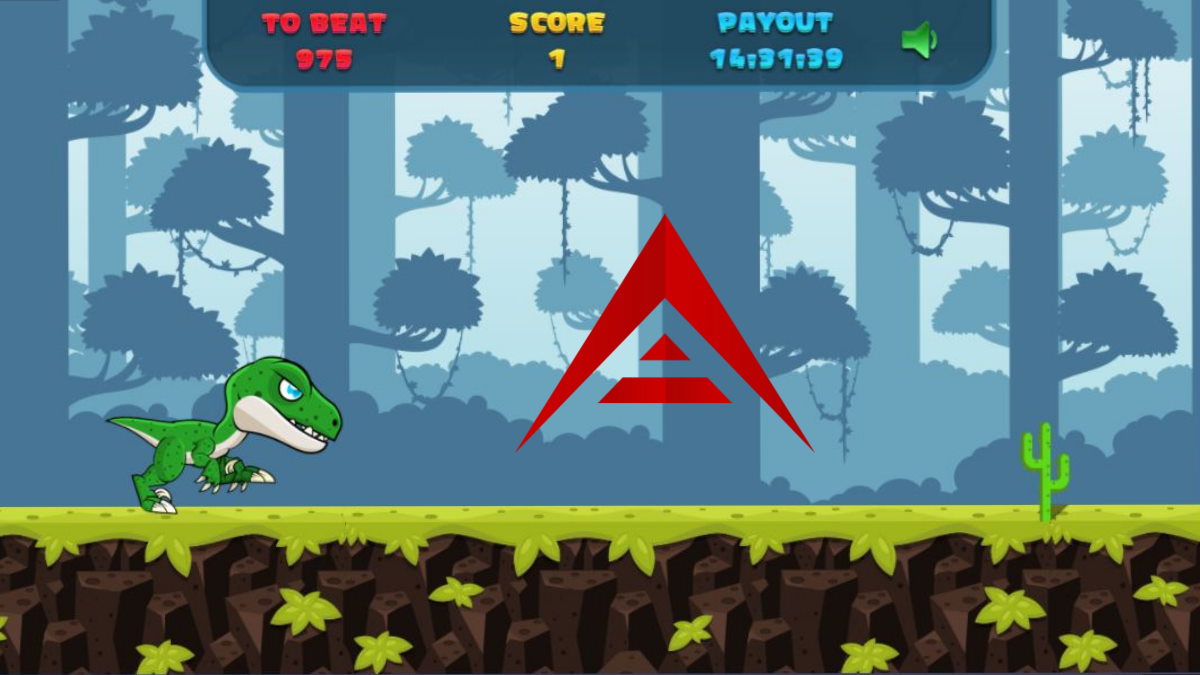 Today, we will review another cool feature in ARK's Desktop wallet called Delegate Games Plugin. This plugin allows you to earn some ARK coins by simply playing some fun arcade games inside ARK desktop Wallet. The plugin supports Windows, macOS and Linux versions of ARK Wallet.
Installing Delegate Games Plugin on Windows Wallet
1- Launch your desktop wallet and make sure you are running the latest version of ARK Desktop Wallet.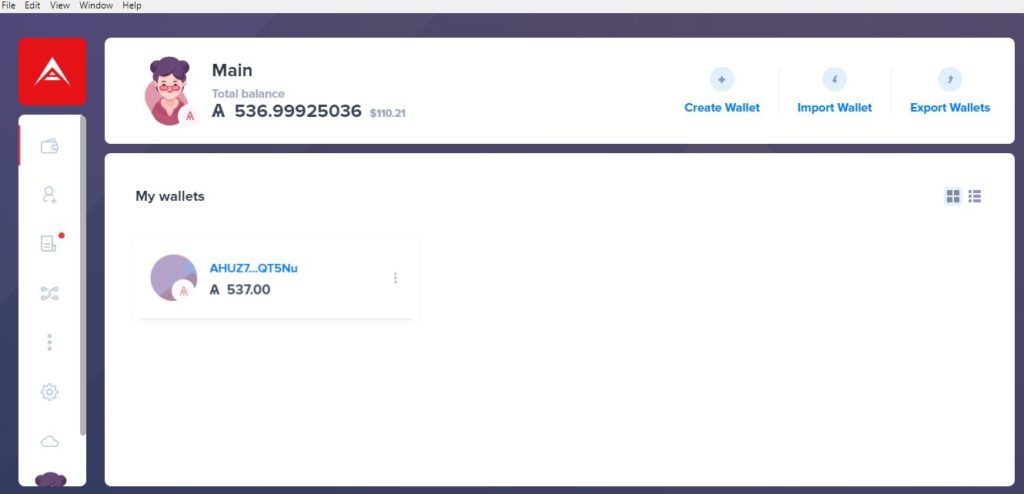 2- Download and run the Games plugin to your PC.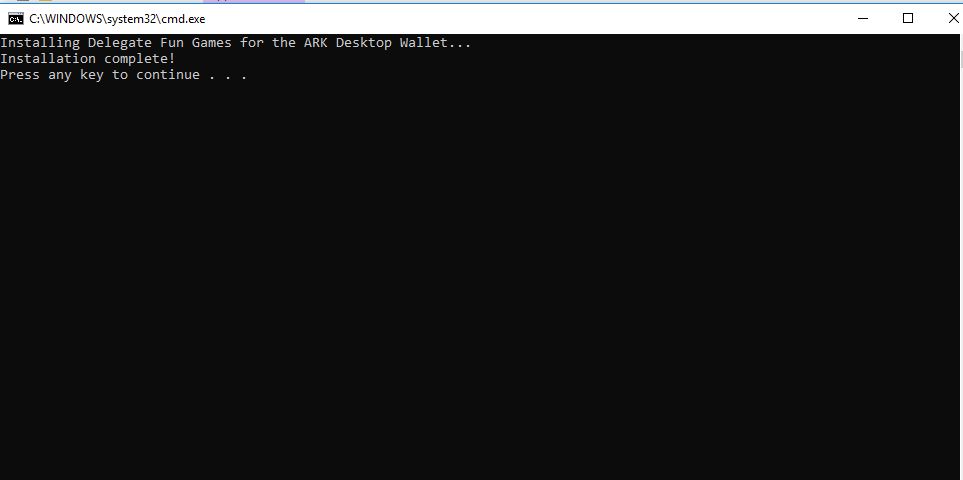 3- Once the installation is completed, go to your plugins menu inside your ARK Wallet. Click Reload Plugins and your newly installed plugin will be there. Click Actions icon to Enable the plugin.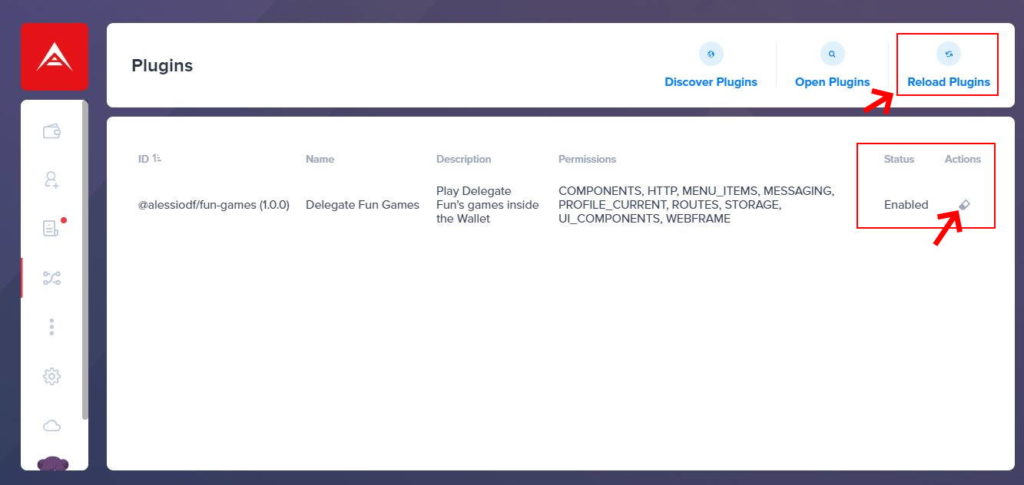 4- Once you have enabled the plugin, the plugin will be listed in the Plugin Pages.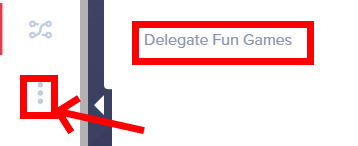 5- Once you are inside the Games Plugin main window, click on any game and start playing and earning ARK cryptocurrency 🙂