Project Review: Pi Network, a New Scam Project in Town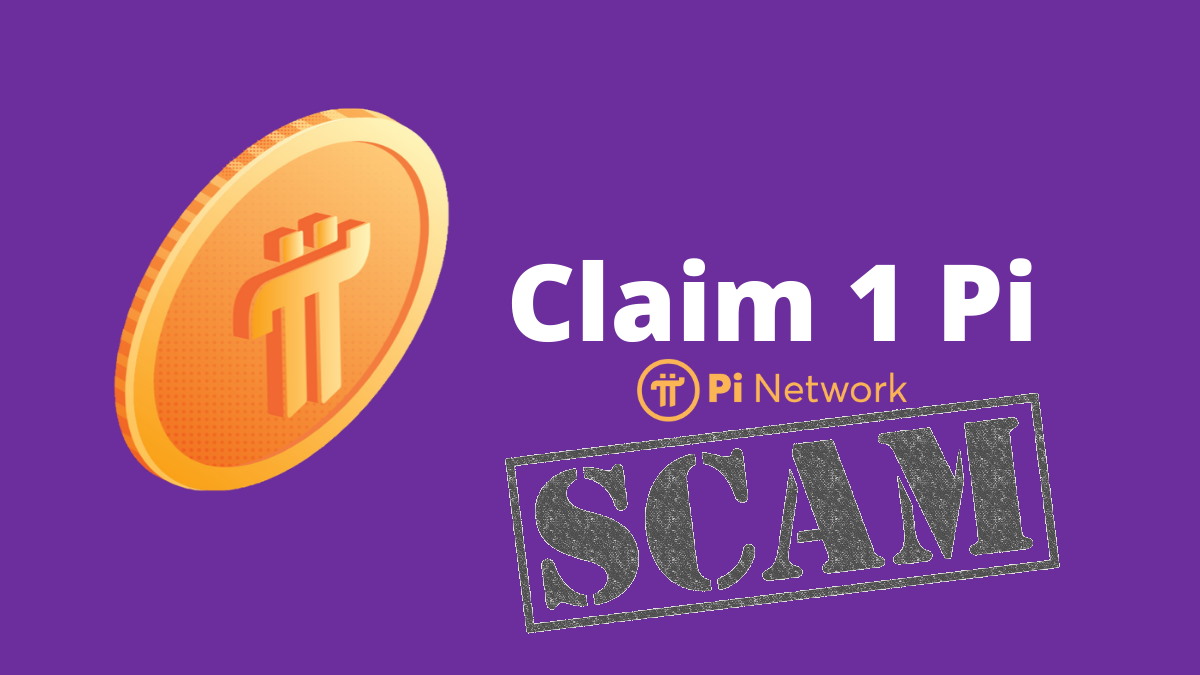 Lately, we have been receiving a lot of spamming referral links to join a new cryptocurrency project called "Pi Network". I have decided to give it a try and to check their official website and to install Pi Network App on an Android Emulator to test it out.
According to Pi Network official statement: Pi is a new digital currency. This app allows you to access and grow your Pi holdings and serves as wallet to host your digital assets. Pi is fairly distributed, eco-friendly and consumes minimal battery power.
At the time of writing, Pi Network has over 3.5+ million engaged pioneers (Mobile App miners), 28.5K followers on Twitter, 97K likes on Facebook and 128K followers on Instagram.
Pi Network's website is suspicious
On first impression, PI network's website looks poorly designed and contains some inaccurate technical information. They claim that PI network is "The First Digital Currency You Can Mine On Your Phone", and that is not true. Some older legit crypto projects such as uPlexa (UPX) and Electroneum (ETN) are using Mobile Apps to mine crypto coins.

When you're looking into digital cryptocurrency companies and startups, experts recommend that you confirm that they're blockchain-powered, which means they track detailed transaction data. in our case Pi Networks' website dose not contain a working Blockchain explorer link, no project announcements, no technical white paper and no links to a github page.
Statements like "Better than Bitcoin" and "The real Bitcoin" has been proven over and over again to be a classic scam and its sad that people still fall for it.
Pi Network's mobile App is also suspicious!
Pi Network's App on Google play has a lot of fake reviews and all written written by users who only does it to spam their referral links. Yet, the app is rated 4.9 stars and has more than one million active installs and over 43k reviews!.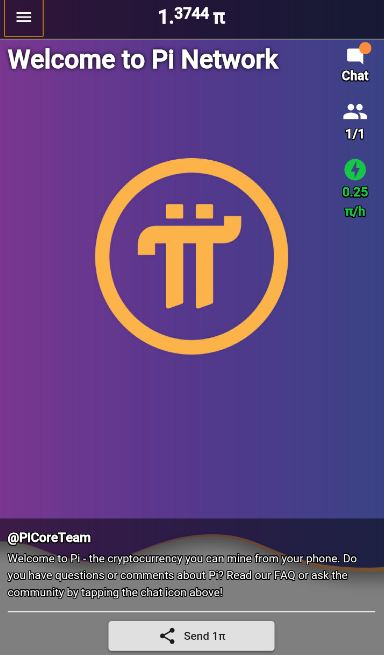 The App requires so many permissions
unlike any other crypto apps, the Android version of Pi Network app requires so many permissions. Installing Pi Network App on your phone will allow the app to access:
Device ID & call information:
read phone status and identity.
Storage & Photos/Media/Files:
read the contents of your USB storage
modify or delete the contents of your USB storage
Phone:
read phone status and identity.
Contacts:
read your contacts
Wi-Fi connection information:
view Wi-Fi connections
Other:
receive data from Internet
run at startup
full network access
prevent device from sleeping
draw over other apps
view network connections
control vibration
Draw over other apps is incredibly dangerous, the app can easily steal passwords. It can present messages as if they're from other apps or read those messages.
Invitation code is required in order to start using Pi Network App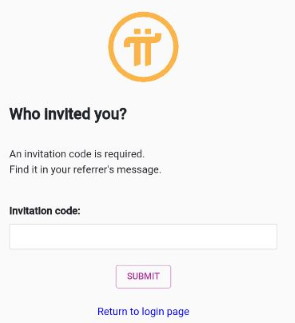 Once you install the app, you will not be able to use it without a valid invitation code. This is a live example of pyramid schemes and click baiting scam projects which are "viral social applications" that lure people with the promise of profit by recruiting more members so they can increase their mining power.
When you start the app, you will be "mining" at the rate of 0.25 Pi per hour. You will need invite a lot of your friends to increase your mining power/hashrate. The more people sign up using your affiliate code the more mining power you will get.
You need to activate the miner (app) every 24 hours. Pretty unproductive and inconvenient I would say, though you get a notification reminder to turn the miner on.
After testing it for 24 hours, i can say The Pi Network app is not a real crypto miner. Its just an airdrop app that gives you a tiny piece of a massive, but unknown amount Pi per-mined coins.
Pi Network App security issues
PI Network app is sending network packets to a third party domains "socialchain.app" and "rayjump.com", which is a weird behavior.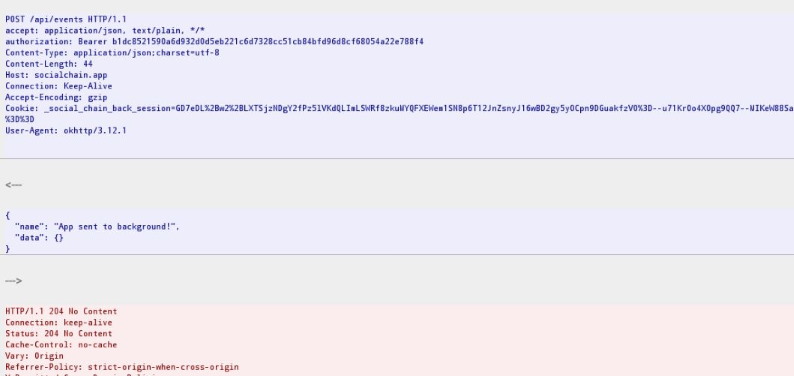 Quora user claims losing funds after using the App
Midas Tricone has claimed on a Quora post that he lost some funds from his banking account after installing and using Pi Network App

My final conclusion about PI Network
Pi Network is pyramid scheme scam project and has nothing to do with crypto mining. You must avoid it.
Understanding Shiba Inu Coin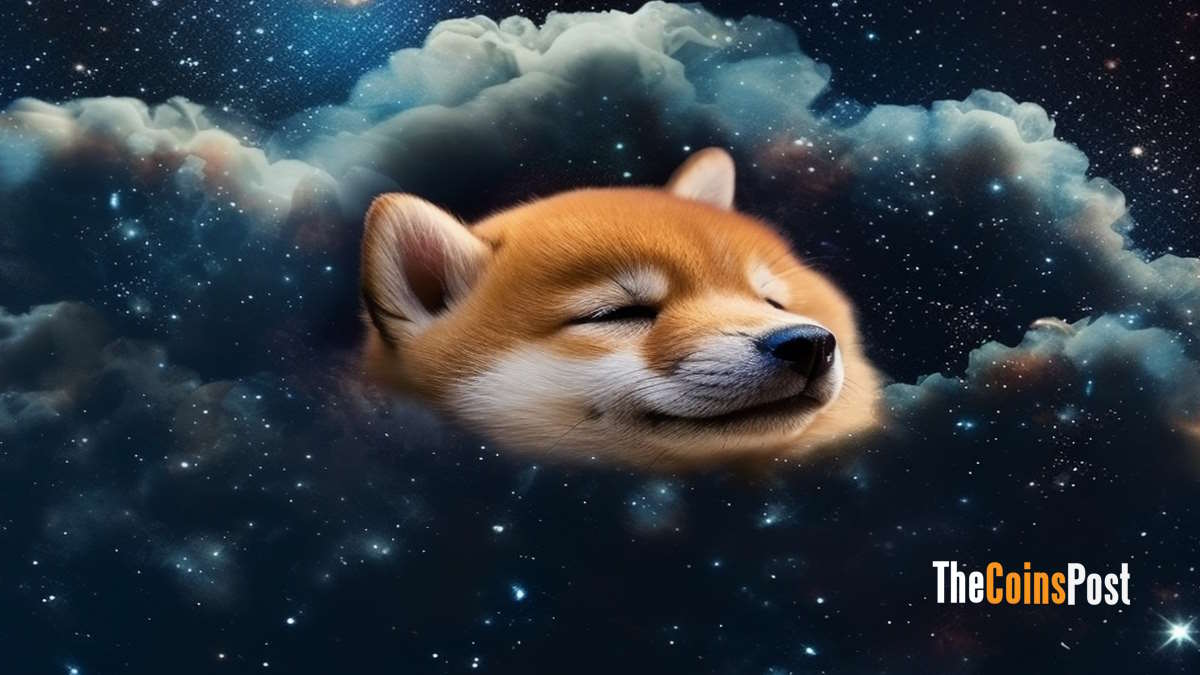 Lately, Shiba Inu Coin has gained significant attention in the crypto market, despite its relatively low value. This article aims to provide insights into the Shiba Inu Coin, its origins, and its potential as an investment. If you're curious about this cryptocurrency and whether it's worth investing in, you've come to the right place. Let's delve into the world of Shiba Inu Coin.
The Genesis of Shiba Inu Coin:
Shiba Inu Coin was created in August 2020 by an anonymous individual or group known as Ryoshi. Inspired by Dogecoin, it is an altcoin based on the Ethereum Blockchain network. The coin takes its name from the popular Japanese dog breed, Shiba Inu, and has garnered attention through its dedicated community, memes, and association with a lovable dog.
Understanding Shiba Inu Coin:
Shiba Inu Coin is a decentralized cryptocurrency developed within the Shiba Inu Ecosystem. It operates as a meme coin and has been dubbed the "Doge-Killer." While it may not have reached the value of Dogecoin yet, Shiba Inu Coin has made significant strides in the crypto market and gained popularity among investors.
Exploring the Shiba Inu Ecosystem:
The Shiba Inu ecosystem is a vibrant community where enthusiasts come together to discuss their love for the breed and exchange information. It encompasses various decentralized applications (DApps), protocols, and platforms built on the Ethereum blockchain. Within this ecosystem, the Shiba Inu token (SHIB) plays a role as an ERC-20 token, parodying Dogecoin. It serves as a means of exchange within the ecosystem.
Considerations for Shiba Inu Investing:
If you are contemplating investing in Shiba Inu, there are several factors to consider. Firstly, align your investment goals with the potential of Shiba Inu Coin. Assess your risk tolerance and evaluate if this investment fits within your financial portfolio. Additionally, keep in mind that Shibas, metaphorically referring to the coin, are known for their willfulness and dominance. So, be prepared for potential market volatility.
Shiba Inu Coin: The "Doge-Killer":
Shiba Inu Coin gained attention as the "Doge-Killer," primarily due to its association with Dogecoin. It offers an alternative investment option with faster block times, higher supply, and a lower market cap compared to Dogecoin. While the title "Doge-Killer" carries some speculative weight, it highlights the potential of Shiba Inu Coin within the crypto market.
Popularity Factors:
Shiba Inu Coin has gained popularity for two notable reasons. Firstly, a tweet by Tesla founder Elon Musk expressing interest in owning a Shiba Inu dog created a buzz, leading to a 300 percent increase in prices. Secondly, the coin experienced a price drop of up to 40 percent when Ethereum founder Vitalik Buterin donated a significant amount of Shiba Inu Coins to the India Covid Relief Fund.
Advantages and Disadvantages:
Advantages of the Shiba Inu ecosystem include its user-friendly interface, customizable features, and a focus on security and privacy. However, it's important to note that the ecosystem may not be available in all countries and is still in development, which may impact its stability and privacy features.
Final Thoughts:
Shiba Inu Coin has emerged as an intriguing cryptocurrency within the crypto market, attracting both attention and investment. While it has gained popularity, it's essential to thoroughly assess its potential alignment with your investment goals and risk tolerance. Stay informed, exercise caution, and make informed decisions when considering investments in Shiba Inu Coin or any other cryptocurrency.
Ripple Acquires Crypto Custody Firm Metaco in $250 Million Deal
Ripple, a prominent U.S.-based cryptocurrency company, announced on Wednesday its first major acquisition, with the purchase of Switzerland-based crypto custody firm Metaco for a staggering $250 million, Reuters reported.
Metaco specializes in developing cutting-edge technology that enables financial institutions to securely store and manage digital assets. Notably, its client list includes renowned entities such as Citi, BNP Paribas, and Societe Generale's digital asset arm.
The allure of crypto assets among investors has waned following a significant drop in cryptocurrency prices in 2022 and the subsequent collapse of major crypto firms, including the U.S.-based exchange FTX. The incidents have made investors increasingly wary of how and where crypto assets are stored, especially considering the risks associated with platforms freezing withdrawals and causing substantial losses.
In light of this, Ripple's CEO Brad Garlinghouse expressed his anticipation of heightened demand for crypto custody services from institutional investors. He emphasized the importance of focusing on infrastructure, which provides stability and insulation from the volatility often associated with the crypto market. Garlinghouse stated, "If ultimately you're solving a clear problem at scale for these customers, there's going to be demand there."
Garlinghouse also highlighted the appeal of Metaco being headquartered in Switzerland with a predominantly non-U.S. workforce, particularly given the mounting regulatory actions against crypto firms by U.S. authorities. He cited the clear regulatory framework in other markets, which fosters an environment conducive to investment.
Ripple's native token, XRP, currently holds the position of the world's sixth-largest cryptocurrency, with approximately $23 billion worth of coins in circulation, as reported by CoinGecko, a market tracker. Ripple revealed that over half of the $250 million acquisition cost was paid in cash, while the remaining amount was settled through equity.
In 2022, Ripple privately expressed interest in acquiring assets from bankrupt lender Celsius. However, last year, the U.S. Securities and Exchange Commission (SEC) filed a lawsuit against Ripple, alleging the company conducted an unregistered securities offering amounting to $1.3 billion. Ripple staunchly refuted the charges, asserting that XRP is a currency and not an investment contract requiring registration.
Despite these challenges, Ripple's CEO emphasized that the company is "not in any hurry" to pursue an initial public offering (IPO) and disclosed that the company holds approximately $1 billion in cash reserves. The acquisition of Metaco signifies Ripple's strategic move to strengthen its position in the crypto custody sector and capitalize on the anticipated surge in demand from institutional investors.
Watch Videos, Earn Free Crypto, and Be Your Own Boss on Odysee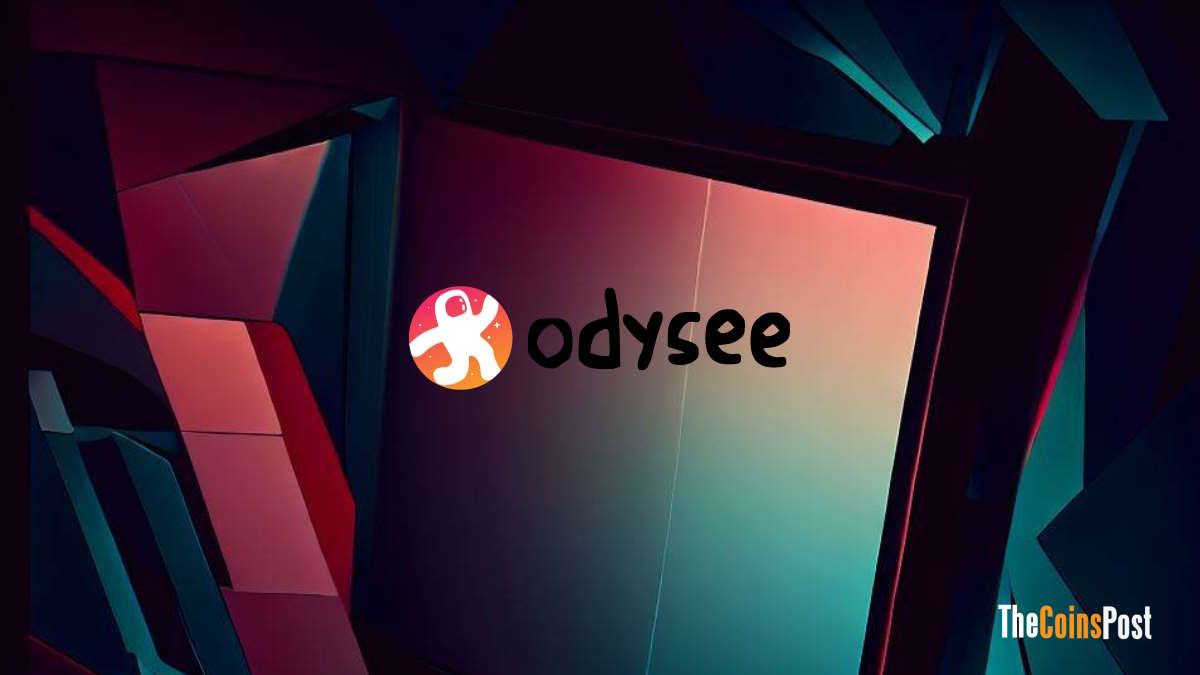 Today we will be reviewing Odysee, that offers an alternative to centralized giant platforms like YouTube, where users have faced issues with censorship, demonetization, and content takedowns. Odysee platform aims to provide a decentralized WEB 3.0 where users can publish their content without fear of censorship or demonetization.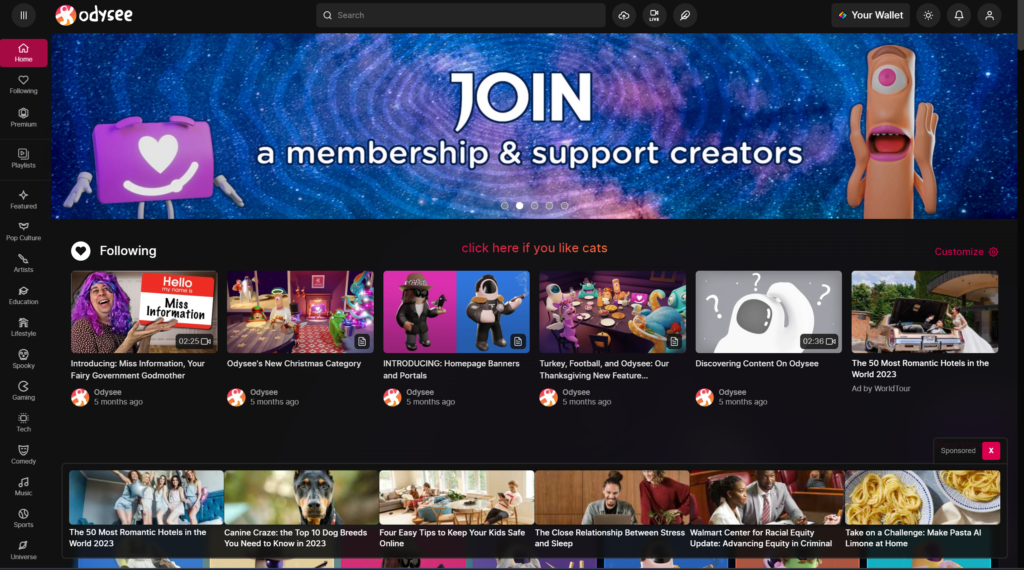 What is Odysee?
Odysee is a decentralized media-sharing platform that is based on Lbry (pronounced "library") blockchain protocol (LBC). One of the best things about Odysee is that you can earn money for your uploaded content by receiving tips in LBRY Credits (LBC), a cryptocurrency that is native to the LBRY network. You can also earn LBC coins by creating channels, watching videos, uploading media, referring friends, and participating in the community.
Odysee website is so similar to YouTube. As you navigate through the pages of the site, you'll notice a striking resemblance to YouTube in terms of its overall design and layout but in a cleaner way. Once you log in to your account, you can easily upload your own videos or explore popular, new, and trending videos. The platform also allows you to save interesting videos to your Watch Later list for later viewing and re-watch videos you have previously browsed.
How to Get Started with Odysee
To get started on Odysee, users need to register an account and verify their identity. According to Odysee' website, verification is necessary to ensure that the platform remains safe and secure. Once verified, users can start publishing their content on the platform.
Having a verified account will make you eligible to earn LBC coins. for watching videos, you must have a verified account on Odysee. In most cases, new account will be verified automatically, you can verify your account by clicking on the "Profile" icon in the top right corner of the Odysee website and following the instructions.
Any new contents you upload to Odysee will take a little bit to available to everyone as all the uploaded content is stored on the LBRY blockchain, and each piece of content is assigned with a unique hash on the blockchian.
How to Earn LBRY Coins on Odysee
If you're looking for a way to earn few crypto from your videos, Odysee is a great option. You can earn LBC coins by creating channels, watching videos, uploading media, referring friends, and participating in Odysee's community.
Videos LBC Tips
You can earn LBC by receiving tips from other Odysee's users. Once your account is verified, you will be eligible to receive LBC tips for your uploaded video contents. Users can send tips via LBC credit or via fiat money (using credit cards).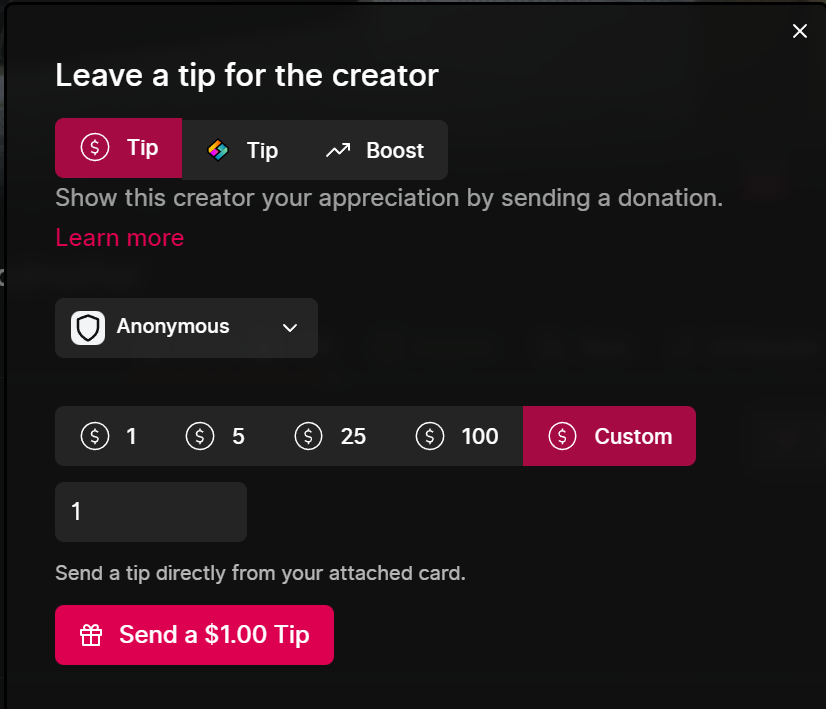 Odysee Earn Per View
Odysee pays users a small amount of LBC for every video they watch. The amount of LBC you earn per view is based on the length of the video and the number of views it has received.
Other ways to earn LBC coins on
You can earn LBRY Credits (LBC) referring friends, and participating in the community.
Creating a New Channel on Odysee
Creating a new channel on Odysee is a straightforward process that can be completed in just a few simple steps. Odysee allows users to sync their current YouTube channels with their newly created Odysee channel, making it easy to transfer content from one platform to the other.
To create a new channel on Odysee, follow these steps:
Go to the Odysee website and click on the "Create Account" button.
Enter your email address and password, and then click on the "Create Account" button.
You will be taken to the Odysee dashboard.
Click on the "Create Channel" button.
Enter the name of your channel and a brief description.
Click on the "Create Channel" button.
If you already have a YouTube channel with at least 100 subs and it's content meets Odysee's standards (original and quality content), you can easily sync its content to your Odysee's channels.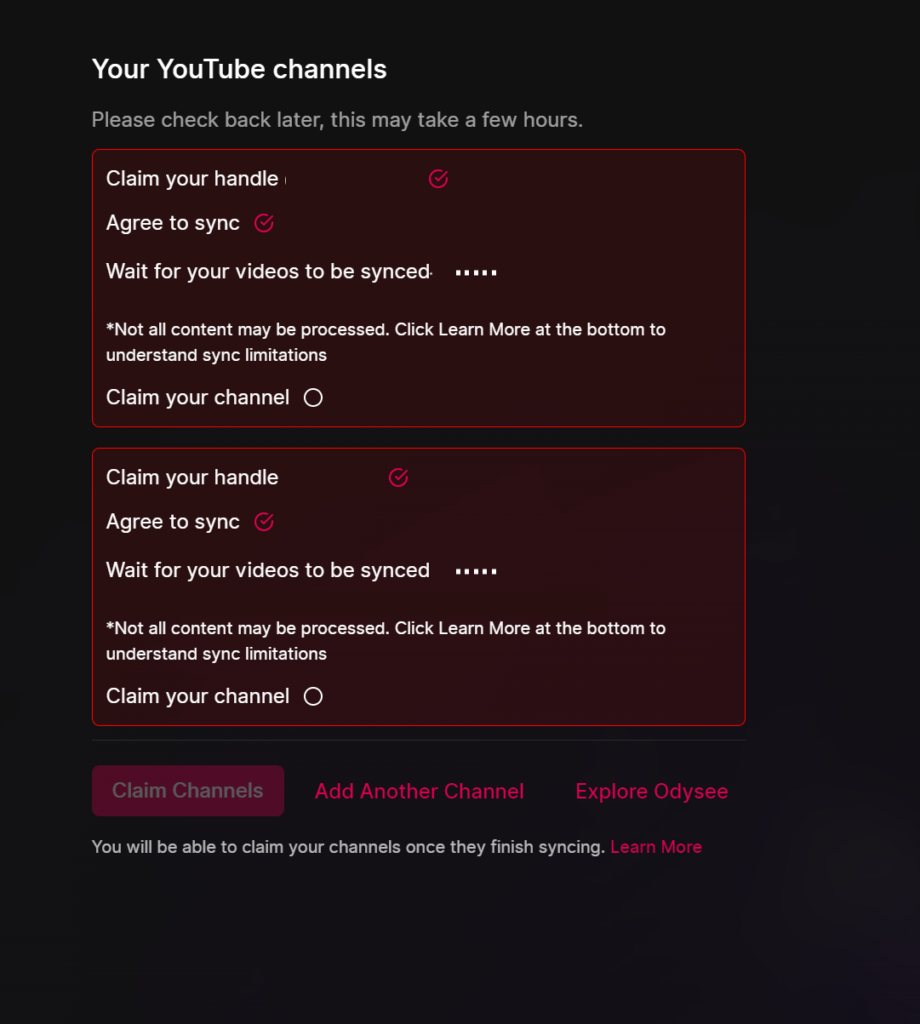 Most likely you will be receiving the bellow rejection email if you synced content didn't meet Odysee's guidance
LBC/USD Price Chart
Our Conclusion
Odysee is a great platform for watching, sharing, and creating videos. With its decentralized, blockchain-based model and wide variety of features, Odysee is a great option for users who are looking for a more censorship-resistant and user-friendly video platform. Its integration with the LBRY protocol and use of blockchain technology makes it a unique and secure alternative to media platforms like YouTube or TikTok