Project Review: Pi Network, a New Scam Project in Town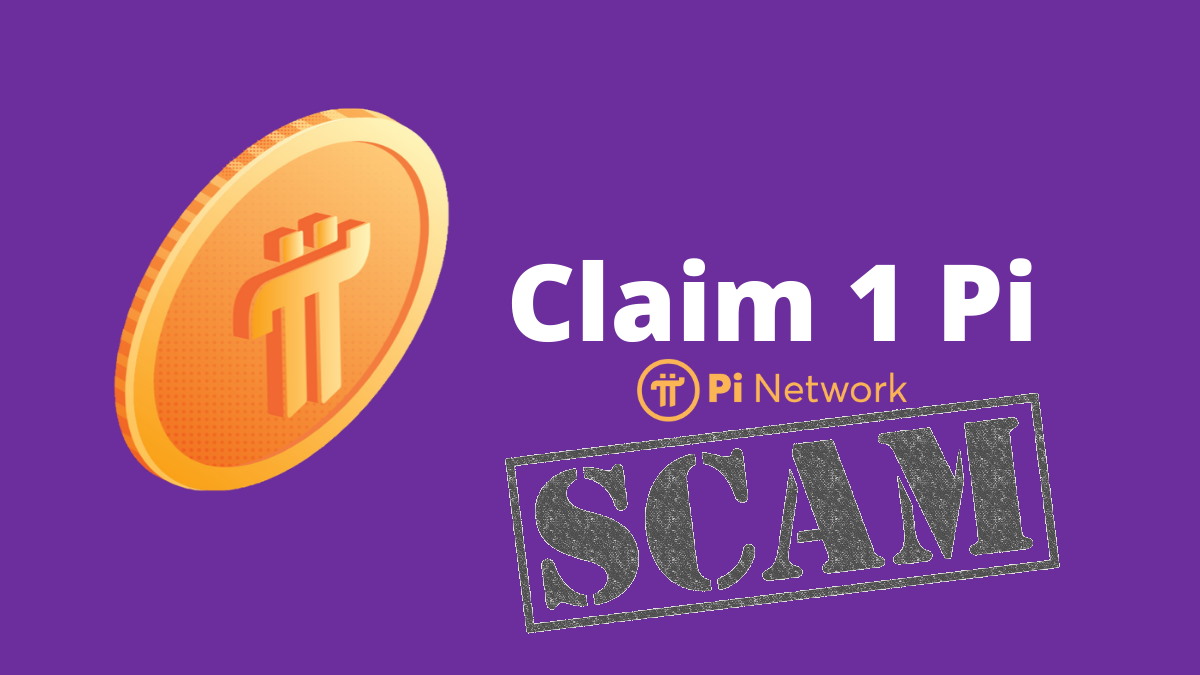 Lately, we have been receiving a lot of spamming referral links to join a new cryptocurrency project called "Pi Network". I have decided to give it a try and to check their official website and to install Pi Network App on an Android Emulator to test it out.
According to Pi Network official statement: Pi is a new digital currency. This app allows you to access and grow your Pi holdings and serves as wallet to host your digital assets. Pi is fairly distributed, eco-friendly and consumes minimal battery power.
At the time of writing, Pi Network has over 3.5+ million engaged pioneers (Mobile App miners), 28.5K followers on Twitter, 97K likes on Facebook and 128K followers on Instagram.
Pi Network's website is suspicious
On first impression, PI network's website looks poorly designed and contains some inaccurate technical information. They claim that PI network is "The First Digital Currency You Can Mine On Your Phone", and that is not true. Some older legit crypto projects such as uPlexa (UPX) and Electroneum (ETN) are using Mobile Apps to mine crypto coins.

When you're looking into digital cryptocurrency companies and startups, experts recommend that you confirm that they're blockchain-powered, which means they track detailed transaction data. in our case Pi Networks' website dose not contain a working Blockchain explorer link, no project announcements, no technical white paper and no links to a github page.
Statements like "Better than Bitcoin" and "The real Bitcoin" has been proven over and over again to be a classic scam and its sad that people still fall for it.
Pi Network's mobile App is also suspicious!
Pi Network's App on Google play has a lot of fake reviews and all written written by users who only does it to spam their referral links. Yet, the app is rated 4.9 stars and has more than one million active installs and over 43k reviews!.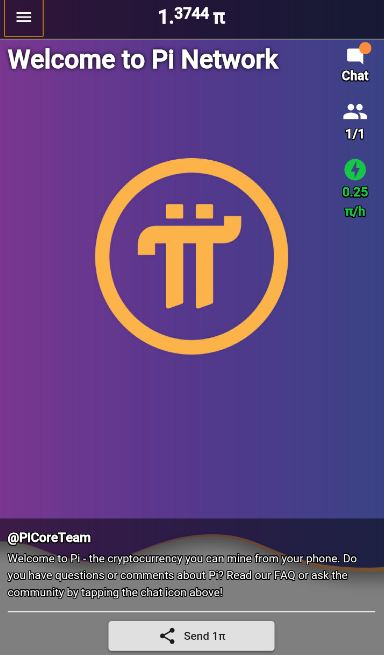 The App requires so many permissions
unlike any other crypto apps, the Android version of Pi Network app requires so many permissions. Installing Pi Network App on your phone will allow the app to access:
Device ID & call information:
read phone status and identity.
Storage & Photos/Media/Files:
read the contents of your USB storage
modify or delete the contents of your USB storage
Phone:
read phone status and identity.
Contacts:
read your contacts
Wi-Fi connection information:
view Wi-Fi connections
Other:
receive data from Internet
run at startup
full network access
prevent device from sleeping
draw over other apps
view network connections
control vibration
Draw over other apps is incredibly dangerous, the app can easily steal passwords. It can present messages as if they're from other apps or read those messages.
Invitation code is required in order to start using Pi Network App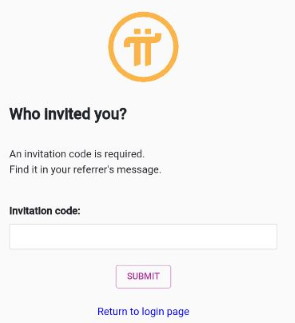 Once you install the app, you will not be able to use it without a valid invitation code. This is a live example of pyramid schemes and click baiting scam projects which are "viral social applications" that lure people with the promise of profit by recruiting more members so they can increase their mining power.
When you start the app, you will be "mining" at the rate of 0.25 Pi per hour. You will need invite a lot of your friends to increase your mining power/hashrate. The more people sign up using your affiliate code the more mining power you will get.
You need to activate the miner (app) every 24 hours. Pretty unproductive and inconvenient I would say, though you get a notification reminder to turn the miner on.
After testing it for 24 hours, i can say The Pi Network app is not a real crypto miner. Its just an airdrop app that gives you a tiny piece of a massive, but unknown amount Pi per-mined coins.
Pi Network App security issues
PI Network app is sending network packets to a third party domains "socialchain.app" and "rayjump.com", which is a weird behavior.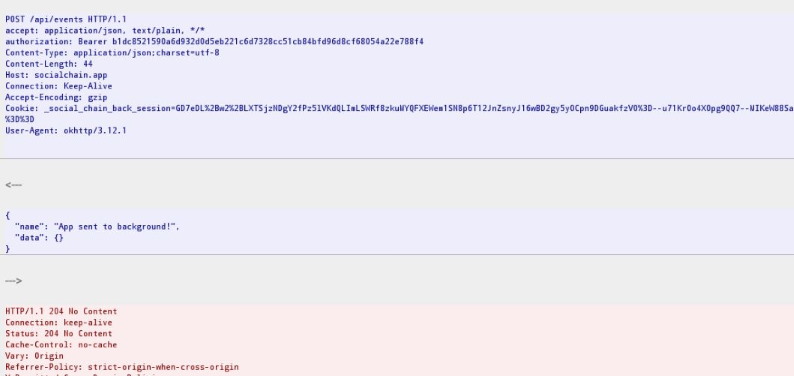 Quora user claims losing funds after using the App
Midas Tricone has claimed on a Quora post that he lost some funds from his banking account after installing and using Pi Network App

My final conclusion about PI Network
Pi Network is pyramid scheme scam project and has nothing to do with crypto mining. You must avoid it.
Litewallet Integrates .crypto Domains to Simplify Transactions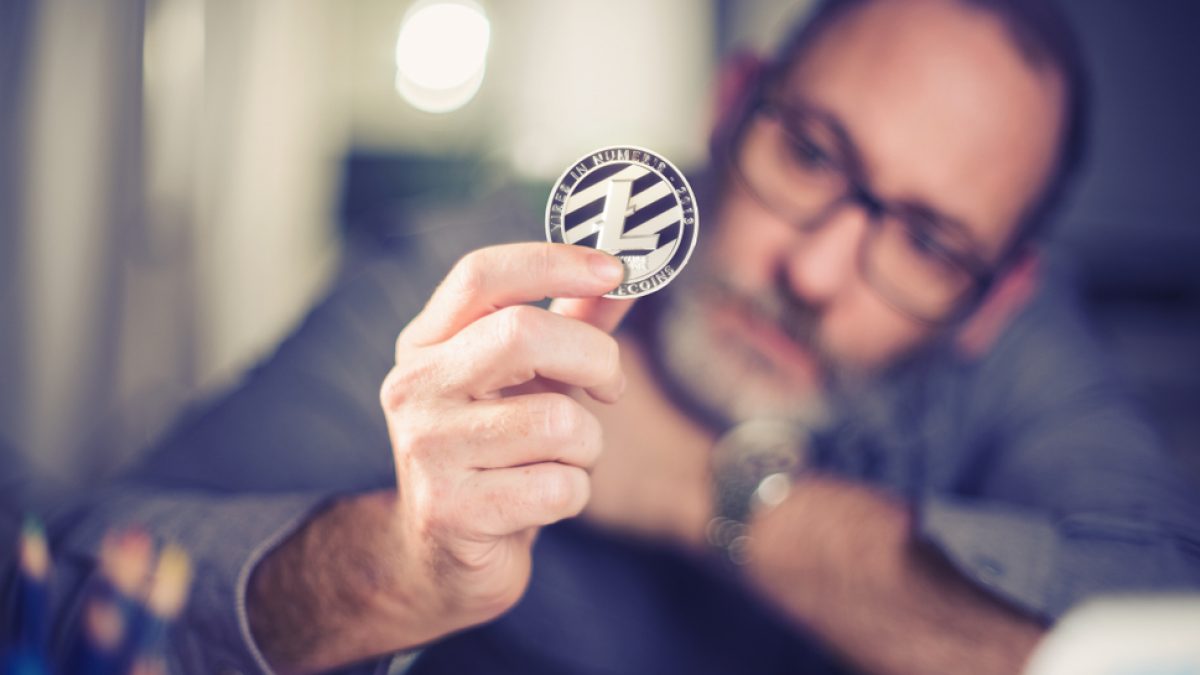 The official Litecoin Wallet for Android, "Litewallet" will integrate .crypto blockchain domains. This will allow Litewallet's users to send cryptocurrencies to human-readable addresses supported by .crypto domains [ex: my-name-is-here.crypto].
This was announced by Unstoppable Domains, a company building blockchain domain names.
The integration with the Litecoin Foundation coincides with Unstoppable Domains' unveiling of their App Store feature. Within the App Store, Unstoppable Domains users can browse applications across a number of categories that are accessible with their domains. Additionally, developers will have the ability to promote their applications to domain owners — cementing Unstoppable Domains as an all-in-one hub for blockchain applications. Litewallet will be among the first applications featured within the Unstoppable Domains App Store.
LTC/USD Price Chart
About Litecoin Foundation:
The Litecoin Foundation is a non-profit organization registered in Singapore (Litecoin Foundation Ltd. UEN: 201709179W). Our mission is to advance Litecoin for the good of society by developing and promoting state-of-the-art blockchain technologies.
About Litewallet:
Litewallet was built by and maintained by the Litecoin Foundation. Developers interested in getting involved with future Litewallet development or other LF projects can contact the Foundation below.
About Unstoppable Domains:
Unstoppable Domains is a San Francisco-based company building domains on blockchains. The company is backed by Draper Associates and Boost VC and has received grants from the Ethereum Foundation and the Zilliqa Foundation.
BNB's Price Spiked Over 27% Amid Listing Bella Protocol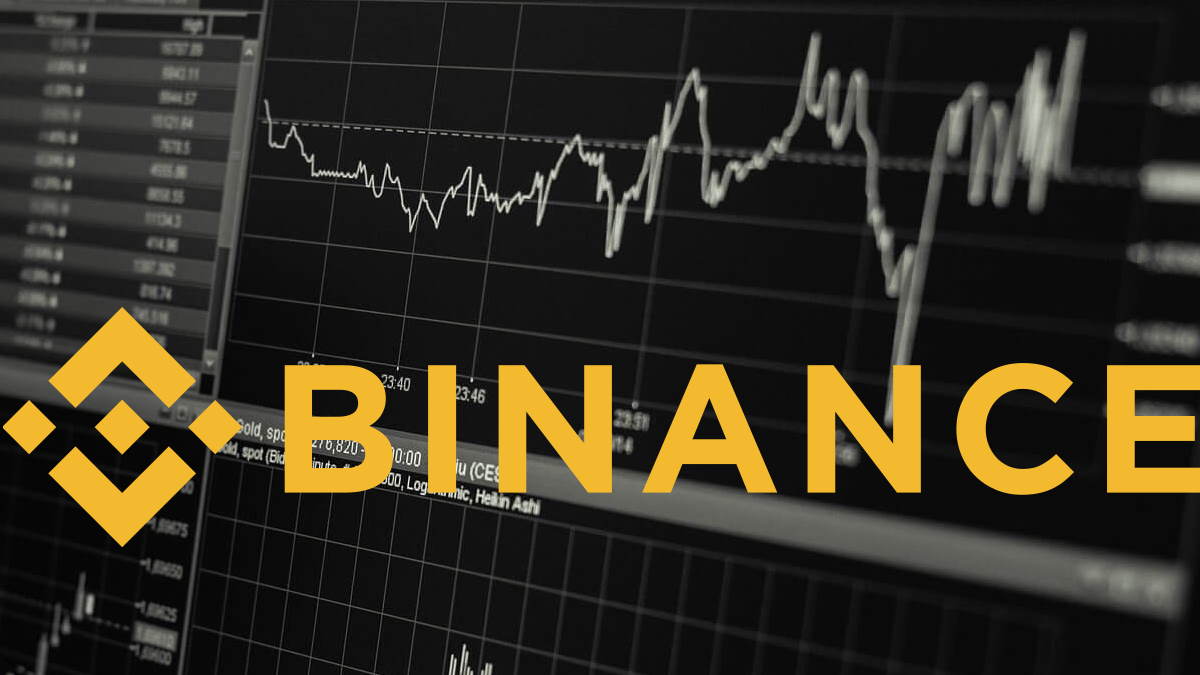 Binance's coin (BNB) price spiked over 27% in the past couple of hours amid listing Bella Protocol (BEL) on Bianace's LaunchPad. BNB holders will be able to earn and acquire new token rewards in return for staking BNB, BUSD, and ARPA tokens.
BNB coin volumes spiked and the price jumped from $18.49 to $23.59 within few hours.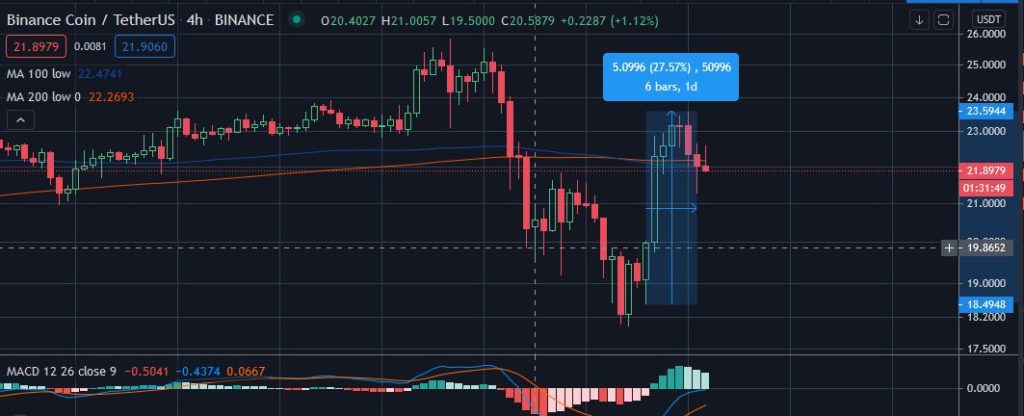 BNB coin holders will be able farm BEL tokens over 30 days, starting on September 9th. Binance will then list BEL on September 16th and open trading for BEL/BTC, BEL/BNB, BEL/BUSD, and BEL/USDT trading pairs.
Bella Protocol is a user-friendly Decentralized finance (DeFi) and also an asset management platform with very low transaction fees. They claim that these initiatives will offer a more seamless user experience for DeFi investors.
BEL is an ERC20 token and is the governance token in the Bella ecosystem. The total supply of $BEL is 100,000,000. BEL coin holders will be able to earn profit sharing, get fee discount, staking rewards, and voting power in the Bella ecosystem.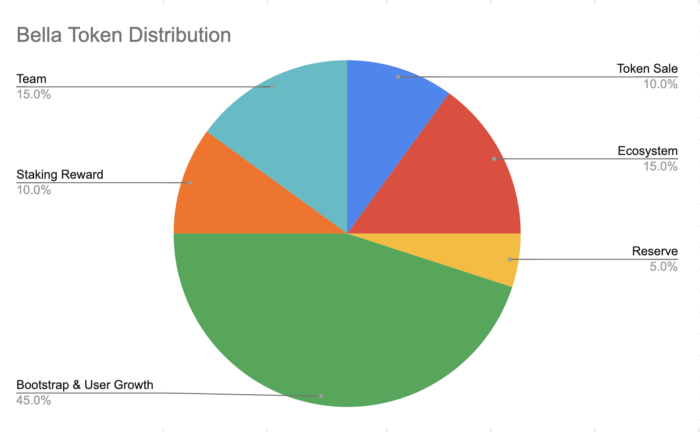 BNB/USD Price Chart
Flare Network Will Airdrop Spark Tokens For Ripple Holders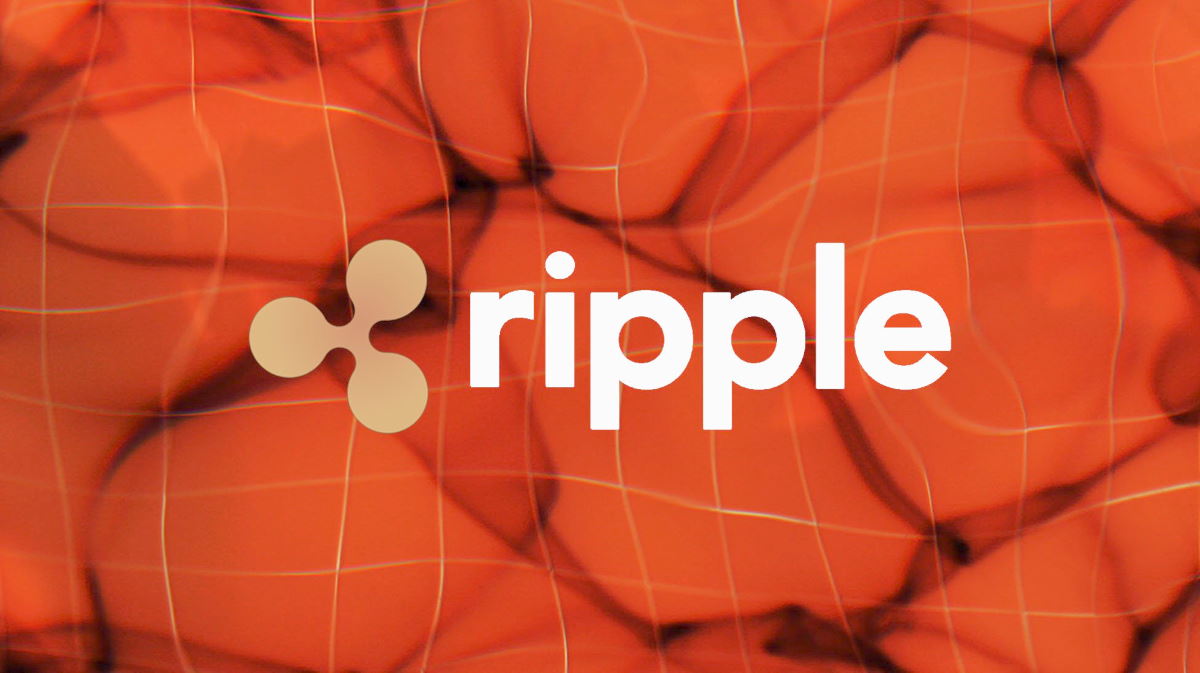 Ripple-backed blockchain platform Flare Network will be distributing 45 Billion Spark tokens to all XRP holders of non-custodial wallets. The air drop is planned take place on December 12th this year.
The Flare's native token Spark will be generated through a "utility fork" in XRP. XRP holders will receive Spark tokens in 1:1 ration. Meaning there will be 100 billion Spark token in total. while Spark works independently on the Flare Network, it still holds some relation with XRP.
Currently, only four cryptocurrency exchanges (Uphold, Bitrue, Gatehub and Anchorusd) will be supporting the upcoming airdrop. Large exchanges like Binance and Crypto.com have not released any official statements regarding the support of Spark airdrop.
The Flare Network will integrate the Ethereum Virtual Machine (EVM). This will allow the network to execute smart contracts on Ethereum using the XRP cryptocurrency via FXRP. For smart contracts, payments will happen in XRP through Interledger integrated into Flare. In this case, Spark will help to collateralize the FXRP. All the people using Spark and providing it as collateral will earn fees.