Project Review: Dmail Decentralized Blockchain Email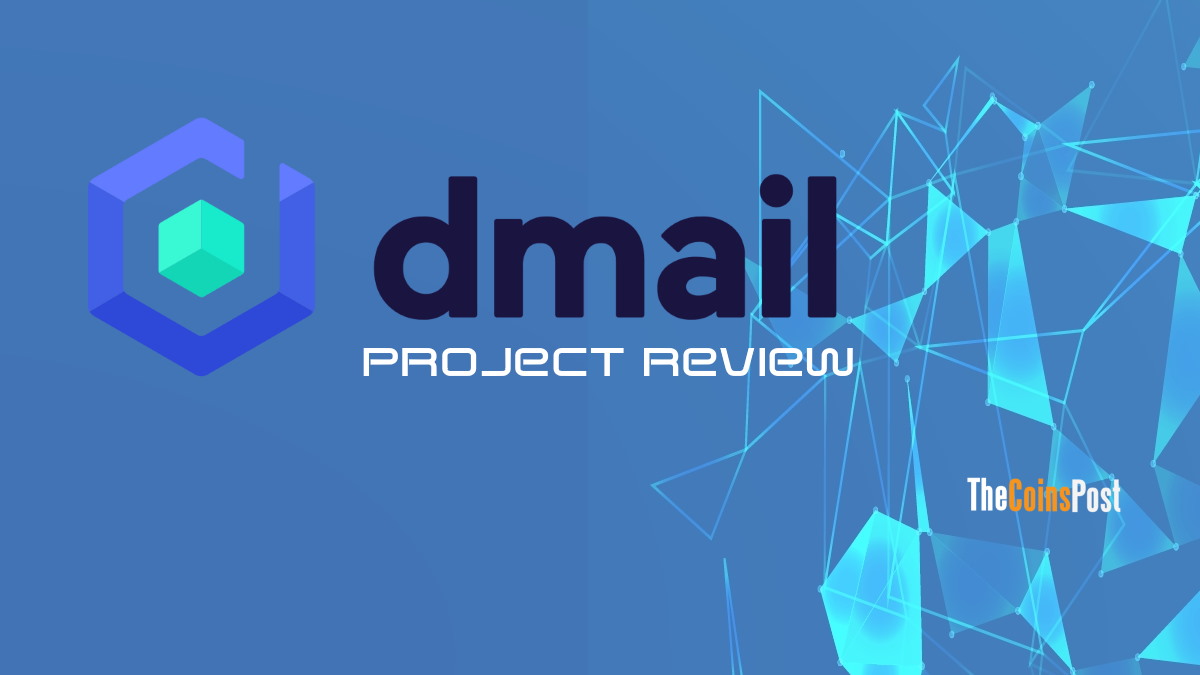 I came across an interesting blockchain project named Dmail. Dmail is an easy to use and a truly decentralized blockchain Email service that uses blockchain technology to encrypt, secure and revocable emails. Currently works only with Gmail through Google Chrome Browser.
Emails sent using Dmail will have a self destructive feature, where users can chose an expiration time of the sent emails. The timer begins as soon as the email is sent, and once the timer is up, the email gets deleted.
Dmail Technical Overview
Dmail uses Blockstack decentralized identities that can be linked to GitHub and social profiles, as well as cryptocurrency addresses, in a way that the user controls.
Dmail messages are encrypted. And, with Blockstack's storage system, only the DID holder has access to any related data.
Dmail is installed through a Google chrome extension that will encrypt your message locally on your computer. The encrypted body of the message is sent to Dmail's servers, while the decryption key and a link are sent to the intended recipients through Gmail. Neither Dmail nor Gmail gets both the encrypted message and the decryption key, so only the sender and intended recipients can read the message legibly.
Dmail's FAQ.
How To Use Dmail in Five Easy Steps
1- In order to use Dmail, you will need to use Google Chrome Browser and to install Dmail extension. At the time of writing, there are around 19k active users using Dmail with tons positive reviews.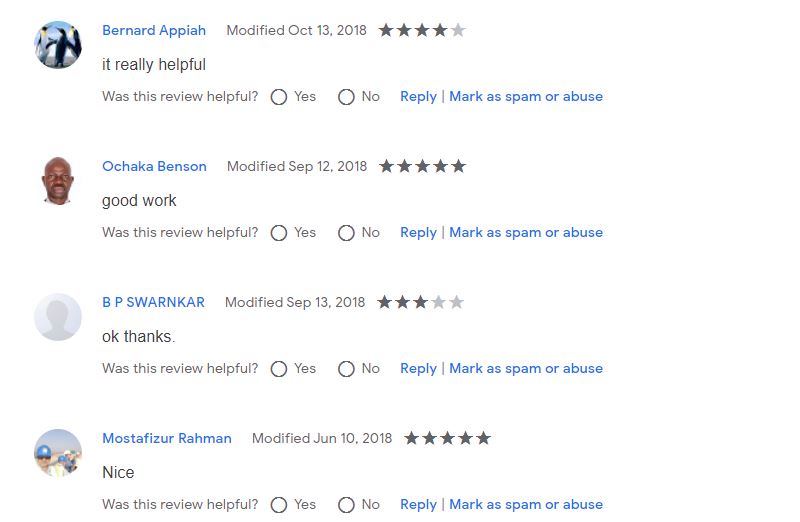 ---
2- Once the extension is installed, a small Dmail icon will appear on the Chrome browser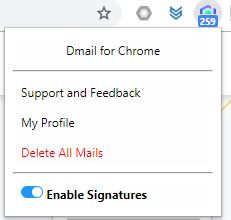 ---
3- You are almost done. Everytime you compose/write a new email through gmail, you will get the screen bellow where you can chose to encrypt your email through Dmail's service and for how long the sent email will be active before getting deleted.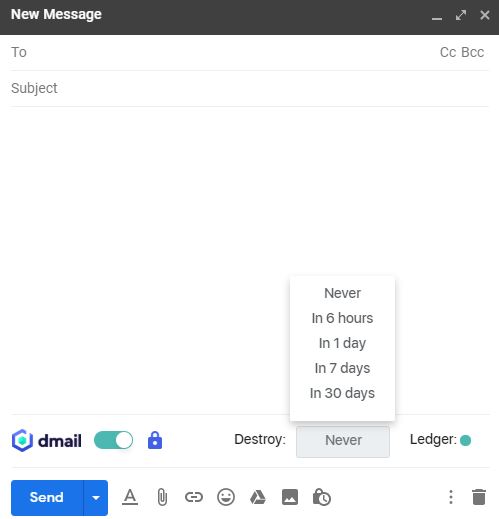 ---
4- The email recipient will receive an email like bellow. In order for him to view the received email, the recipient will need to click the attached link to open the email in a separate window.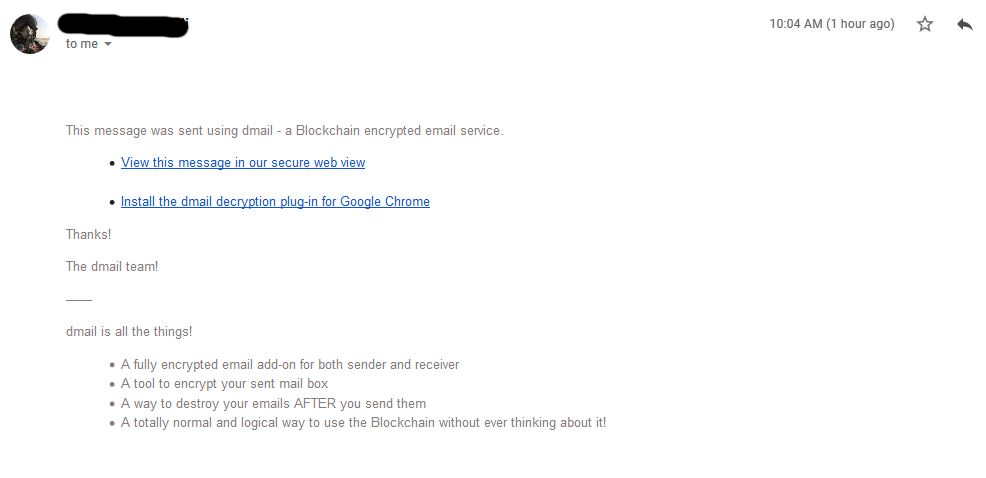 ---
5- The sender will always have the ability to Revoke and to Delete the sent emails. You can do so by opening the sent items tab on chrome, and open and email sent through Dmail.

Clicking Delete, will permanently delete the sent emails.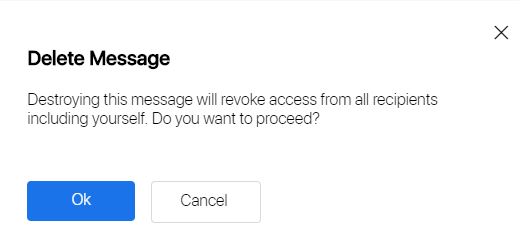 ---
And that's it!. If you enjoy our reviews, don't forget to follow us on our social media platforms.
Video: SWELL 2019 Moneygram and Ripple full panel
MoneyGram CEO Alex Holmes in conversation with Ripple CEO Brad Garlinghouse as they discuss an exiting development in the financial blockchain technology space.
Swell conference, was a two days event organized by Ripple in Singapore on November 6-7.
During the event, Ripple said it has surpassed 300 customers, which consists of a "global network of banks, financial institutions and payment providers that sends money globally, instantly and reliably for fractions of a penny." Indeed, a blog post elaborated that Ripple has customers "in more than 45 countries and 6 continents using RippleNet, with payout capabilities in 70+ countries."
Video: Camila Russo interviews Vitalik Buterin
Camila Russo interviews Vitalik Buterin at the ETHWaterloo 2 opening ceremonies.
ETHWaterloo is organized by the core Ethereum global team, along with dozens of volunteers who invest their time and energy to make this event happen. The event took place on November 8 – 10, 2019 | Waterloo, Canada
Egypt Will Issue a Digital Currency Next Year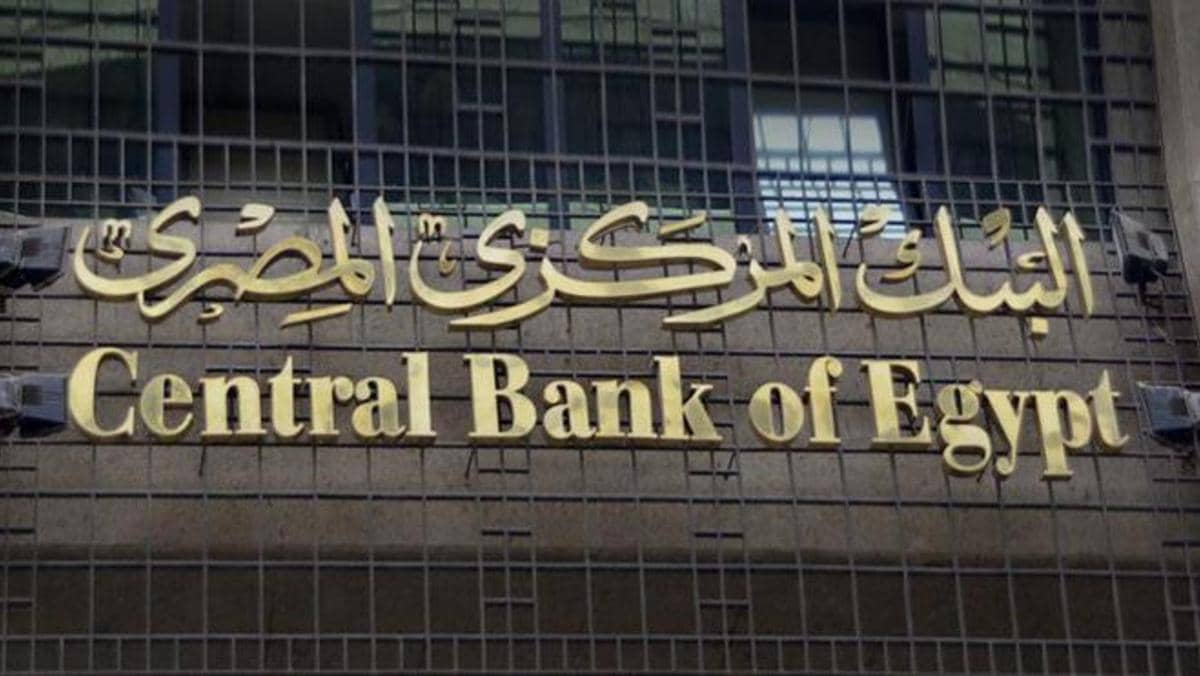 Finally, after a long period of refusal, the Central Bank of Egypt revealed that it will complete the study to launch a digital currency next year, in cooperation with a number of international institutions.
According "Almal News", Ehab Nasr, Central Bank's VP assistant and head of payment systems and financial technology sector, the central bank will finalize the launch of a digital currency next year.
Nasr said that the Central Bank is cooperating in this regard with international institutions that he did not disclose, also did not disclose whether the new Egypt digital currency will be used only in internal banking transactions or will be available for public use and trade, where the study includes the need for the Egyptian market for digital currency and legislation necessary to launch .
A number of central banks around the world are seriously considering launching cryptocurrencies under their control, notably China's central bank , Tunisia and Turkey.
The Central Bank of Egypt has repeatedly refused to deal with the use of digital currencies , including Bitcoin, pointing out that their prices are volatile due to speculation and lack of control by governments.
Recently, Arab central bankers recognized digital currencies during the meeting of the Board of Governors of Arab Banks and Monetary Institutions, and stressed the importance of addressing the risks arising from the use of digital currencies and the possible effects on monetary policies and the importance of appropriate preparation and capacity-building of central banks that wish to issue such Digital workers, development of digital identity standards, principles of customer identification, development of legislation and strengthening of international coordination in the face of risks.
Ayman Hussein, Deputy Governor of the Central Bank of the payment systems sector, said in October last year, that the Central bank began a study on the possibility of issuing an Egyptian digital currency, without disclosing further details, stressing that it comes in the context of reducing the circulation of banknotes And the transformation into a non-cash society.
Last year, The Central Bank issued a formal warning last year against dealing in all types of virtual cryptocurrencies, especially Bitcoin, because it is not issued by any central bank and is not supervised by any regulatory body in the world, and therefore lacks the official guarantee and government support enjoyed by the official currencies issued by central banks.