BMC Software Partners With Telefónica to Bring Blockchain to Data Workflows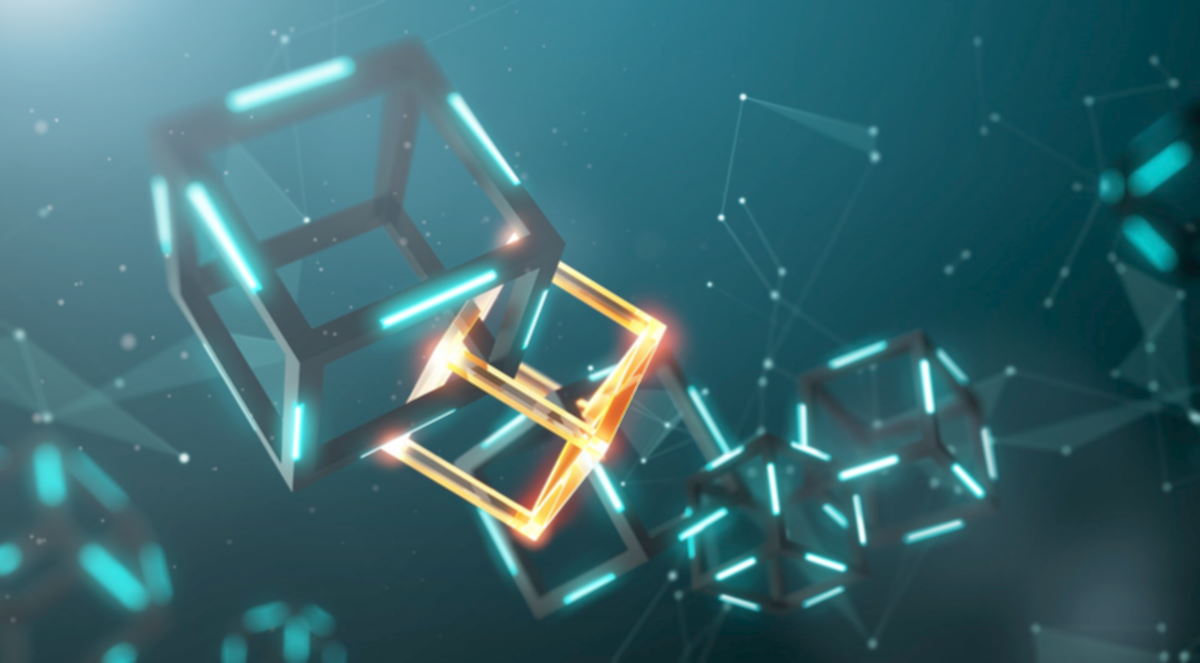 BMC Software, the American multinational information technology services and consulting has announced a new partnership with Telefónica to integrate blockchain capabilities into the BMC Helix Control-M platform using Telefónica Tech's TrustOS service.
The BMC Helix Control-M solution is a SaaS platform that simplifies the integration, automation, and orchestration of highly complex enterprise application and data workflows. BMC Helix Control-M production workflows deliver companies' critical business services.
This new integration between BMC Helix Control-M and Telefónica Tech's TrustOS blockchain capability is a great added-value example of what our long-standing partnership with Telefonica in Spain brings to customers. We are very pleased Telefónica can offer our BMC Helix Control-M SaaS platform, now supporting TrustOS blockchain use cases, to help customers drive their digital business modernization efforts.

Gur Steif, president of Digital Business Automation at BMC
BMC Software specializes in software designed to enable an autonomous digital enterprise, developing products used for multiple functions including automation, service management, DevOps, workflow orchestration, AIOps, and security. BMC software is known for it's enterprise level software products such as BMC Remedy, BMC Control-M, Atrium CMDB ..etc.
Telefónica Tech is the leading company in digital transformation. The company has a wide range of services and integrated technological solutions for Cyber Security, Cloud, IoT, Big Data, and Blockchain.
Horizen's $ZEN Holders Take the Helm with the DAO Launch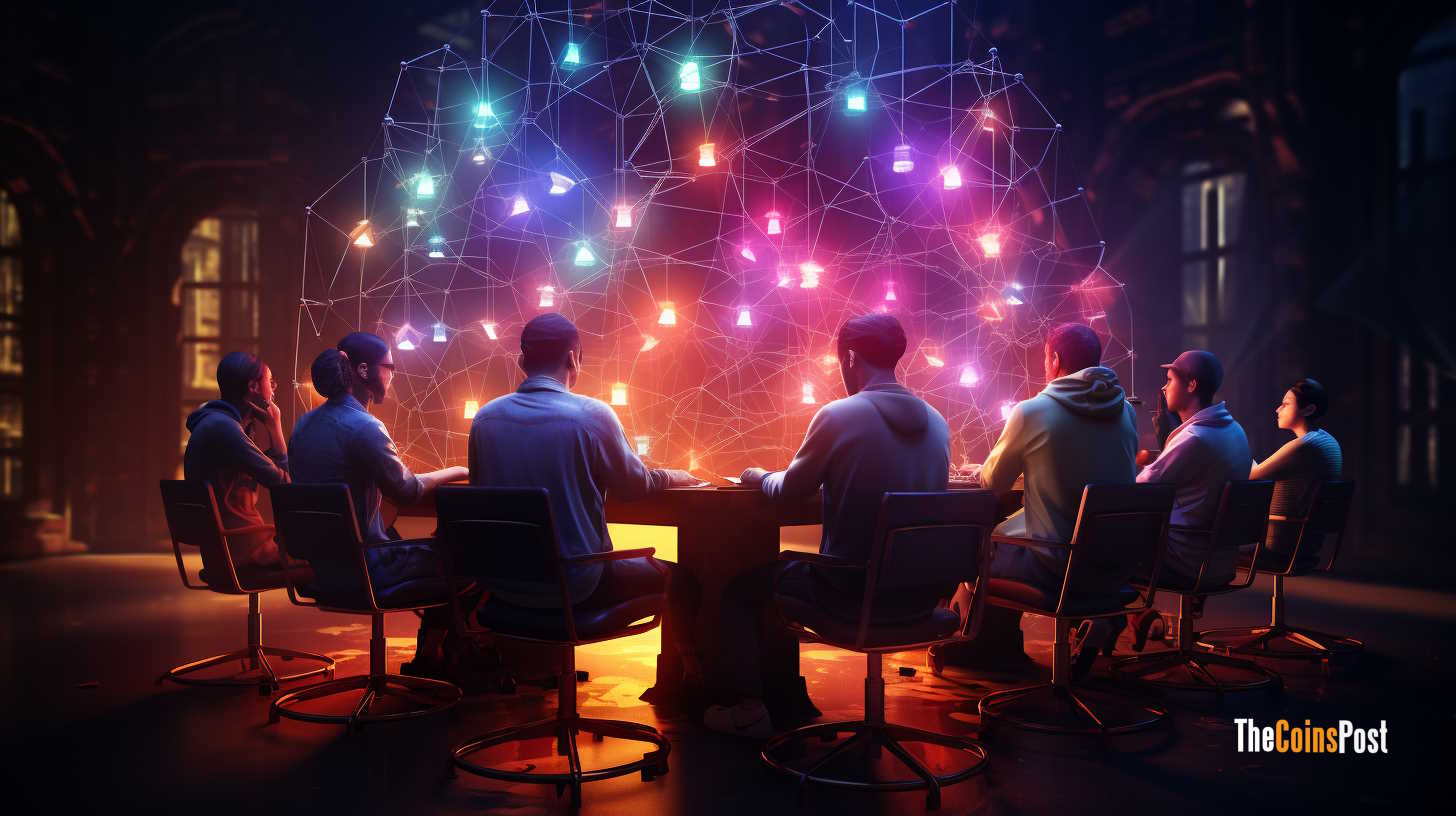 The Horizen community, get ready to embark on a revolutionary journey in governance as the Horizen DAO steps into the spotlight, as per Horizen's new announcement.
Horizen, a public, open-source blockchain protocol, boasts a thriving ecosystem composed of developers, miners, node operators, and holders of $ZEN tokens across various blockchain networks. The introduction of the Horizen DAO paves the way for increased community involvement in decision-making and offers a platform for your voices to shape the project's path.
Discovering the Horizen DAO
DAO, which stands for "Decentralized Autonomous Organization," has emerged as the gold standard for decentralized governance in the blockchain world and beyond, as per Horizen's new announcement.
Horizen has always been driven by its community, acknowledging the critical role of a strong social layer in upholding integrity throughout the ecosystem, as stated in Horizen's new announcement. This ethos is guided by principles such as transparency, accountability, security, community engagement, continuous improvement, and social responsibility. Dive deeper into Horizen's guiding principles on the Horizen governance page.
Stages of Proposals and Voting
The Horizen DAO takes decentralization of decision-making to new heights, encompassing both technical and non-technical aspects, along with other substantial system enhancements, as outlined in Horizen's new announcement.
Protocol Improvement Proposals (IPs) are a well-established mechanism for selecting and implementing fresh features and fundamental protocol adjustments in numerous blockchain projects, as per Horizen's new announcement. In Horizen's case, these IPs are the cornerstone of the Horizen DAO's community-driven governance. For Horizen's primary chain and the EON sidechain, we respectively refer to these as ZenIPs and EONIPs, and they are the lifeblood of our governance process.
Ultimately, it's the $ZEN token holders who wield the power to steer the future of Horizen, shaping the network's evolution through active participation in the Horizen DAO, as per Horizen's new announcement. Any holder of $ZEN can cast their vote on proposed improvements, while those with the requisite amount of $ZEN, either held or delegated, can propose changes to the community. To ensure effective community governance, users will also have the option to delegate their voting authority to individuals they trust as capable stewards of Horizen's core values.
For a comprehensive understanding of the Horizen DAO, including its proposal phases, voting procedures, Constitution, and more, we invite you to explore the Horizen Governance page. Join us on this exciting journey to help mold the future of Horizen – we're delighted to have you on board, as announced by Horizen.
MoneyGram and Stellar Blockchain: Revolutionizing Global Payments
In a recently published case study by the Stellar Foundation, the groundbreaking collaboration between MoneyGram International and the Stellar blockchain has been highlighted. This case study sheds light on the innovative solutions and transformative potential of the partnership, as MoneyGram Access brings cash-to-crypto transactions to a global scale. Let's explore how this partnership is revolutionizing the world of global payments and financial inclusion.
The Challenge
Transforming Cross-Border Payments MoneyGram's core objective has always been to provide efficient cross-border payment solutions to a diverse client base worldwide. As the fintech industry progressed, the company recognized the transformative potential of blockchain technology. The challenge lay in combining MoneyGram's global reach with the power of blockchain to create a comprehensive and accessible financial ecosystem.
The Solution
MoneyGram Access and Stellar Blockchain MoneyGram International embarked on a journey to integrate Stellar blockchain into its services, leading to the development of MoneyGram Access. By leveraging the Stellar blockchain, MoneyGram Access allows users to seamlessly convert physical cash into USDC, a stablecoin backed by cash and U.S. treasuries. This feature empowers users to send funds globally, hold assets securely, and protect themselves against market volatility. Additionally, users can withdraw their USDC and receive physical cash in their local currency at any participating MoneyGram location.
Connecting On and Off-Ramps to Stellar-Powered Wallets & Applications
By adopting the Stellar Development Foundation's SEP-24 protocol, MoneyGram gained direct access to the Stellar network and its extensive ecosystem. This integration opened doors to new user bases for MoneyGram, while wallets and applications supporting Stellar were able to tap into MoneyGram's vast retail network. Consequently, users gained the ability to deposit or withdraw cash from their wallets via USDC on Stellar, all without the need for a traditional bank account.
Solving the Last Mile Problem without a Bank Account
With MoneyGram Access, individuals now have the option to perform cash-to-crypto transactions at participating MoneyGram locations. Users can "cash-in" by converting physical cash into USDC at their chosen MoneyGram location, or "cash-out" by withdrawing USDC and receiving physical cash in their preferred local currency. This innovative solution eliminates the barriers faced by the unbanked and underbanked populations, ensuring equitable access to digital financial services.
USDC on Stellar for Quick, Easy Settlement
Recognizing the concerns of the unbanked and underbanked regarding the volatility of cryptocurrencies, MoneyGram strategically chose to leverage USDC on the Stellar blockchain. By combining a thoroughly-audited fiat-backed stablecoin with Stellar's optimized network, MoneyGram provides secure, quick, and affordable payment options. Transaction fees are negligible, enabling swift and cost-effective value transfers.
Impressive Results and Future Potential
MoneyGram Access has made a significant impact since its launch. With support for cash-out off-ramps in over 180 countries and a network of 300,000 locations, the solution has demonstrated its scalability and widespread adoption. Additionally, MoneyGram has successfully integrated MoneyGram Access with four wallets, expanding its reach and user base.
This cash-to-crypto use case is just the beginning of a transformative era in global finance. The versatility of MoneyGram Access holds immense potential for urgent use cases worldwide, such as cash-based aid disbursements powered by Stellar Aid Assist. The partnership between MoneyGram and Stellar has paved the way for greater financial inclusion, granting individuals in cash economies access to a broader range of financial services.
Final Thoughts
Empowering Financial Inclusion through Blockchain MoneyGram's collaboration with Stellar blockchain has revolutionized global payments and facilitated financial inclusion on an unprecedented scale. MoneyGram Access has bridged the gap between traditional cash-based economies and the rapidly expanding world of digital finance. As blockchain continues to reshape the financial landscape, innovative solutions like cash-to-crypto transactions will empower individuals worldwide and foster a more equitable global financial system.
Saudi Blockchain Company IR4LAB Expands Operations to Africa at GITEX Africa 2023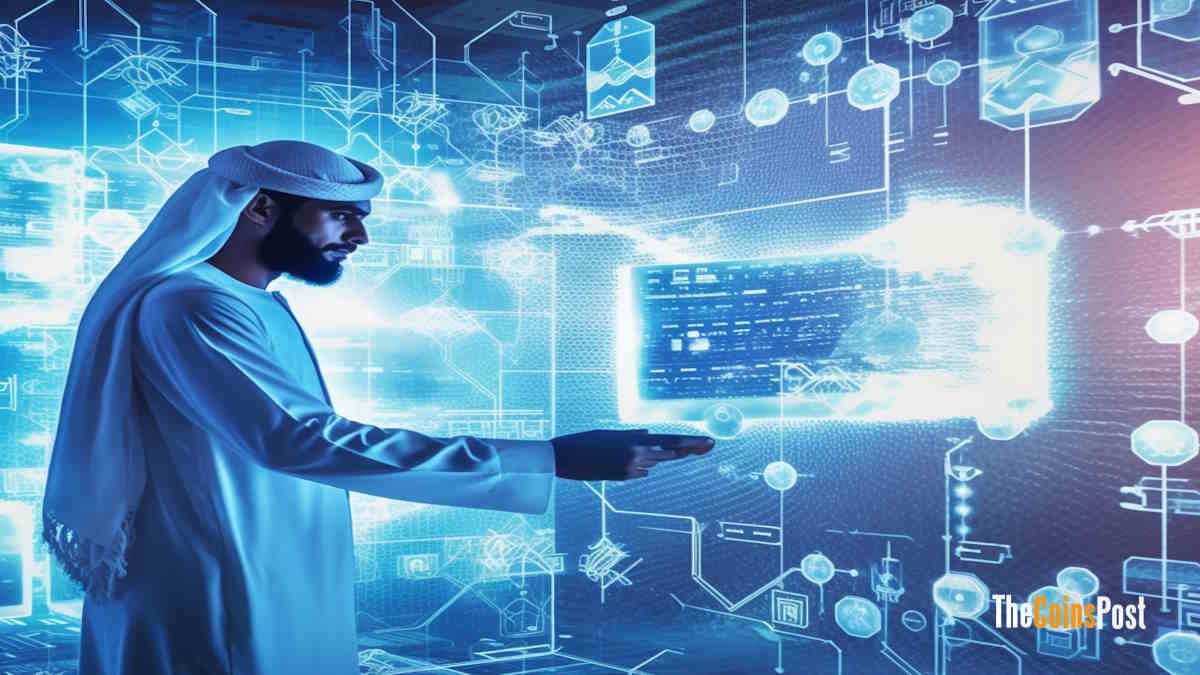 IR4LAB, a Saudi-based company at the forefront of disruptive technologies like Blockchain and Artificial Intelligence, has announced its expansion into Africa during the prestigious Gitex Africa event held in Morocco from May 31 to June 2, 2023.
With a focus on fostering innovation and driving technological advancements, IR4LAB is committed to making a significant impact on the African continent. The company aims to implement various use cases utilizing its cutting-edge Blockchain solution, DocCerts, alongside other innovative offerings.
During the event, Mohamed El Kandri, the CTO and Co-Founder of IR4LAB, expressed his enthusiasm for entering the African market, stating, "We are thrilled to expand into Africa and be part of the growth in innovation and digitization. Our goal is to build local capabilities and contribute to the development of Africa's digital economy."
According to Mckinsey & Company, Africa's digital economy is projected to exceed $712 billion by 2050, driven by factors such as the continent's youthful population, widespread smartphone adoption, and increasing internet penetration.
Majd AL AFIFI, the CEO and Co-Founder of IR4LAB, emphasized the company's pioneering role, stating, "While more blockchain entities are establishing a presence in Africa, we are proud to be the first from Saudi Arabia to do so. We appreciate the support of our leadership in this endeavor."
IR4LAB's participation in Gitex Africa follows their previous involvement in Africa's technological landscape. At the World Maintenance Summit 2023, which took place from May 11-12 at King Mohamed 6 University in Marrakech, IR4LAB presented on the potential of Blockchain in industrial maintenance and inspection, showcasing real-life examples from their ongoing projects.