BNB Gains 10% After Binance Launched a New Lending Platform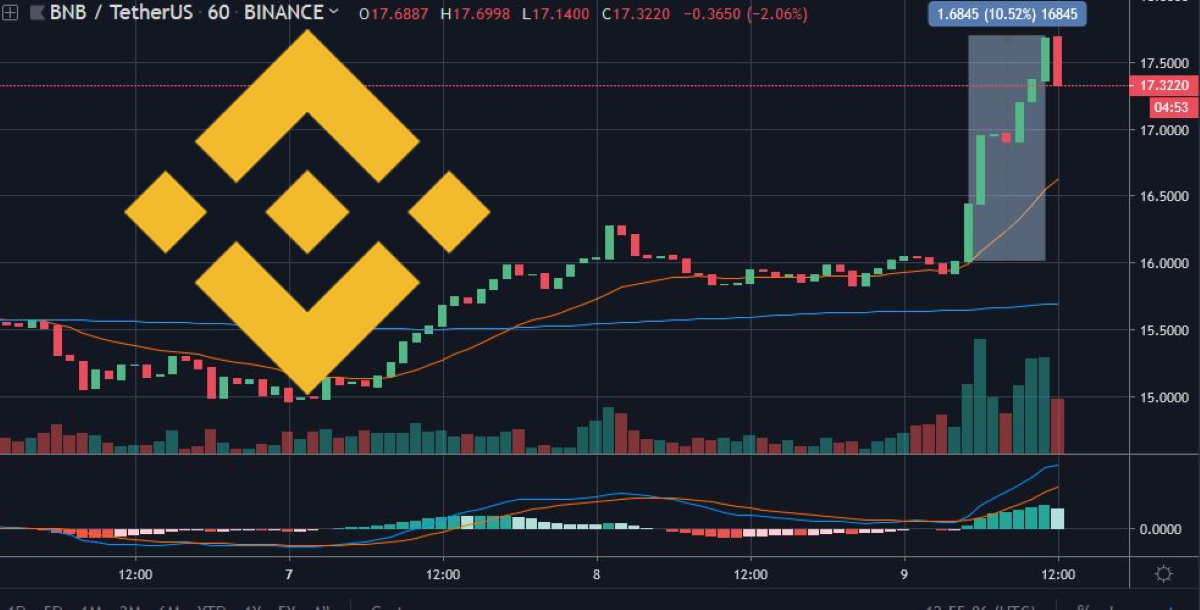 Today Binance has announced the launched of a new P2P (Peer to Peer) trading functionality with BTC, ETH and USDT available for trading against CNY (Chinese Yuan) for users in China that have Binance accounts registered for over 30 days.
According to Binance's CEO, the new lending platform will expand the its service to other regions soon.
Following the announcement, Binance Coin (BNB) gained 10% in the last 24 hours, it jumped from $16 to $17.7 in six hours. MACD looks interesting, Most likely BNB will test $20 level.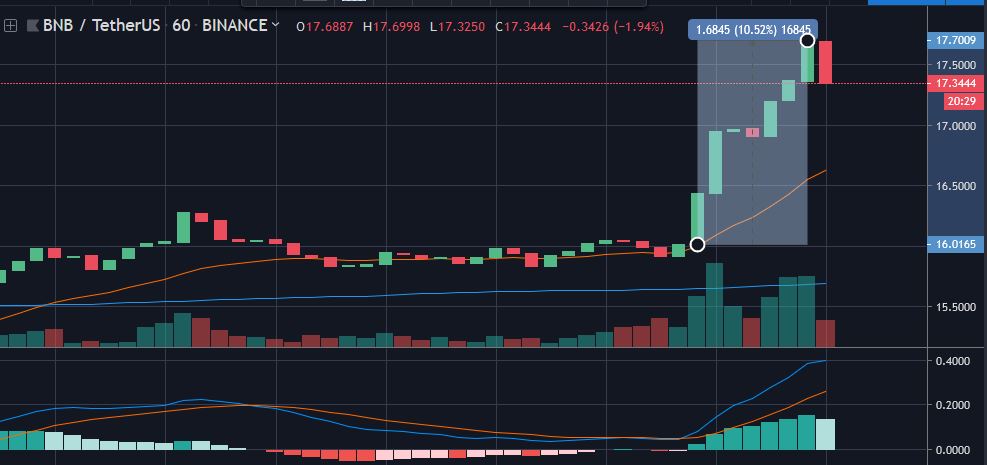 Binance Coin (BNB) is the cryptocurrency issued by Binance exchange. Binance coin runs on the Ethereum blockchain with ERC 20 standard, and has a strict limit of maximum 200 million BNB tokens. BNB is used in Binance exchange to participate in IEO (Initial Exchange Offering) and to get discounts in the trading fees.
Binance Coin (BNB) Price Chart
Steemit Launches Smart Media Tokens on a Testnet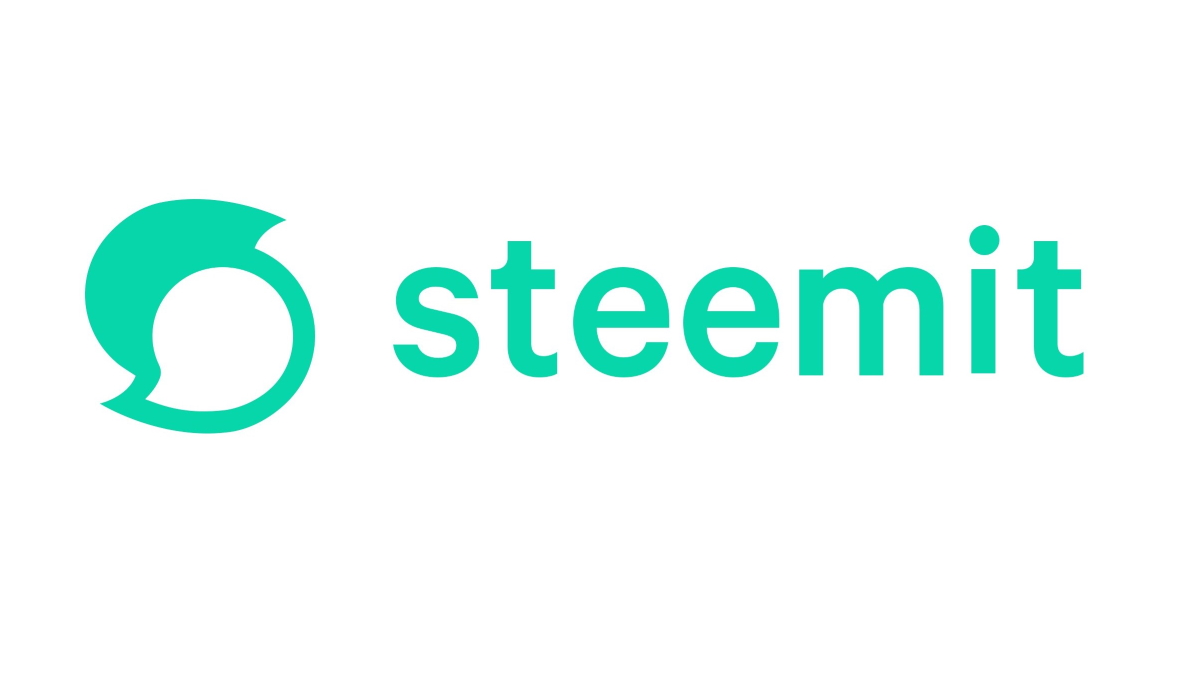 Steemit, the blockchain based blogging and social media platform where everyone gets paid for creating content, has released a new token-launching protocol, Smart Media Tokens (SMTs), on a testnet.
Users can use the newly launched token "Smart Media Tokens" to create a new cryptocurrency with 3-second fee-less transfers, without having to write a single line of code. SMTs will allow any publisher, creator, or entrepreneur to launch their own custom token on the Steem blockchain, which will help them monetize their digital content and reward consumers who engage with their content through likes, votes, views, shares, and comments.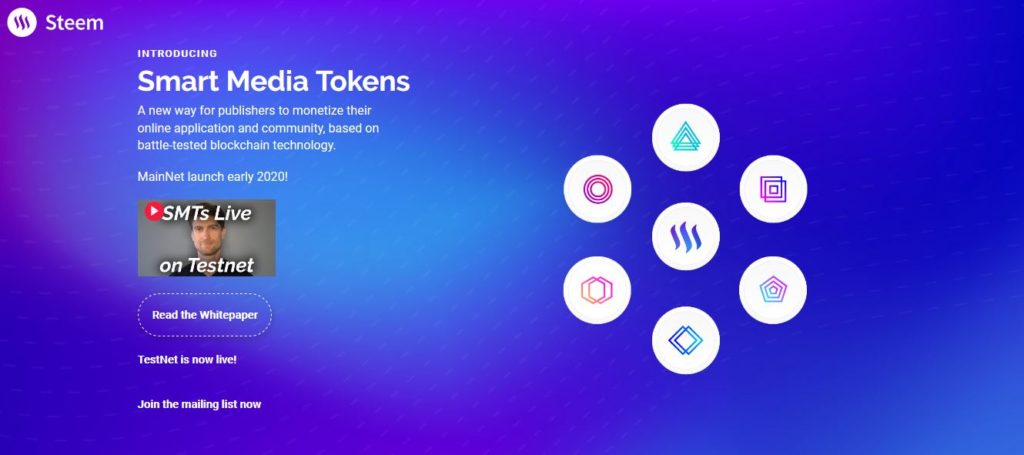 SMTs have been live on testnet now for over 40 days, making this hardfork already the most tested hardfork in Steem's history.
According to Steemit's announcement, entrepreneurs using SMTs will benefit from the state-of-the-art properties that come from being powered by the Steem blockchain, including three-second block times, zero fees, and its 'Proof-of-Brain' algorithm, which autonomously distributes tokens to the most valuable members of a community. And because Steem was designed from the ground up to power web applications, SMTs will integrate easily into any established website, app, or platform, making it simple for mainstream creators and entrepreneurs to access the fastest-growing industry in fintech and immediately begin generating revenue at virtually no cost.
What is Steemit?
Steemit is a blockchain based blogging and social media platform such as Redit, it offers rewards to its users in STEEM coins cryptocurrency for publishing and creating content. Steemit users can also earn STEEM coins for commenting and upvoting other posts.
Binance Adds Margin Trading for Tezos (XTZ)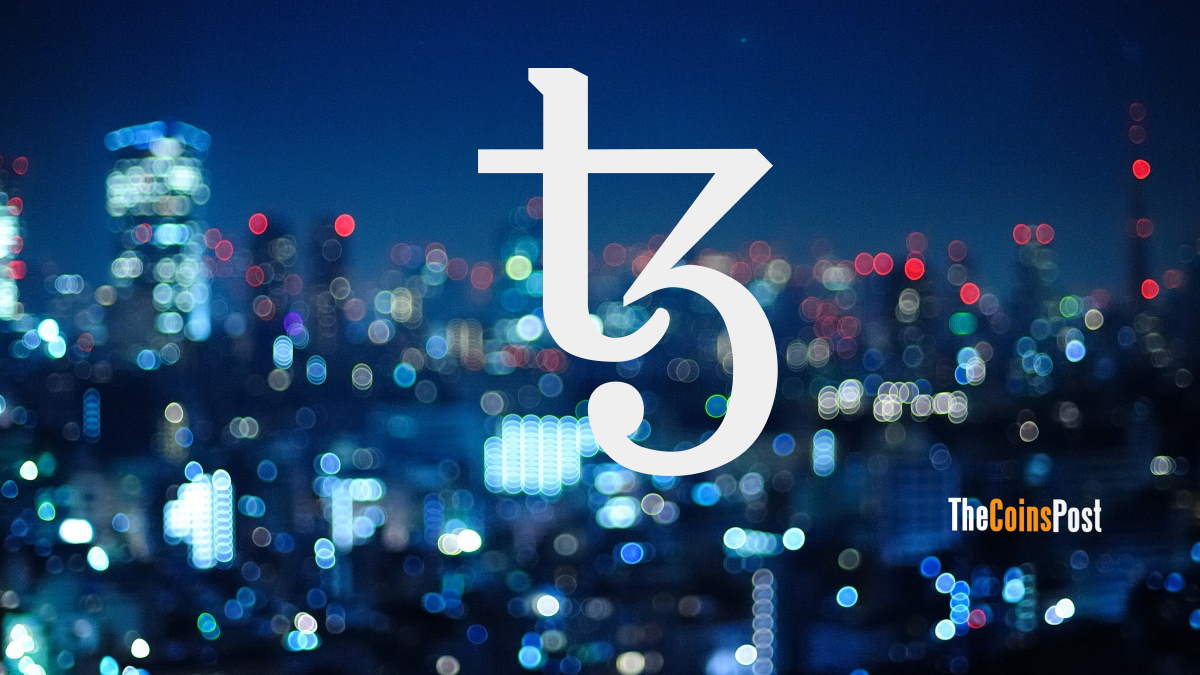 Binance, the world's largest cryptocurrency exchange has added Tezos (XTZ) margin trading to its platform. The new margin trading pairs include XTZ/BTC, XTZ/USDT.
Margin trading is a high risk trading strategy that allows trading cryptocurrencies using funds provided by a third party. Margin trading gives traders the ability to enter into positions larger than their account balance this can generate a huge profit if executed correctly.
What is Tezos?
The Tezos project is a USA-based blockchain solution that supports building smart contracts and its Tezos (XTZ) token. The project was founded by former Morgan Stanley analyst Arthur Breitman. It's an Ethereum-like blockchain that hosts dApps and smart contracts.
Tezos project held an ICO (Initial Coin Offering) from July 1 through 13, 2017. It raised cryptocurrency worth $232 million.
At the time At the time of writing, XTZ token is currently worth $1.26, the peak price of XTZ so far was $12.15 on December 17, 2017.
XTZ/USD Price Chart
*Charts are provided by cryptocompare.com
Utopia Has launched its Mainnet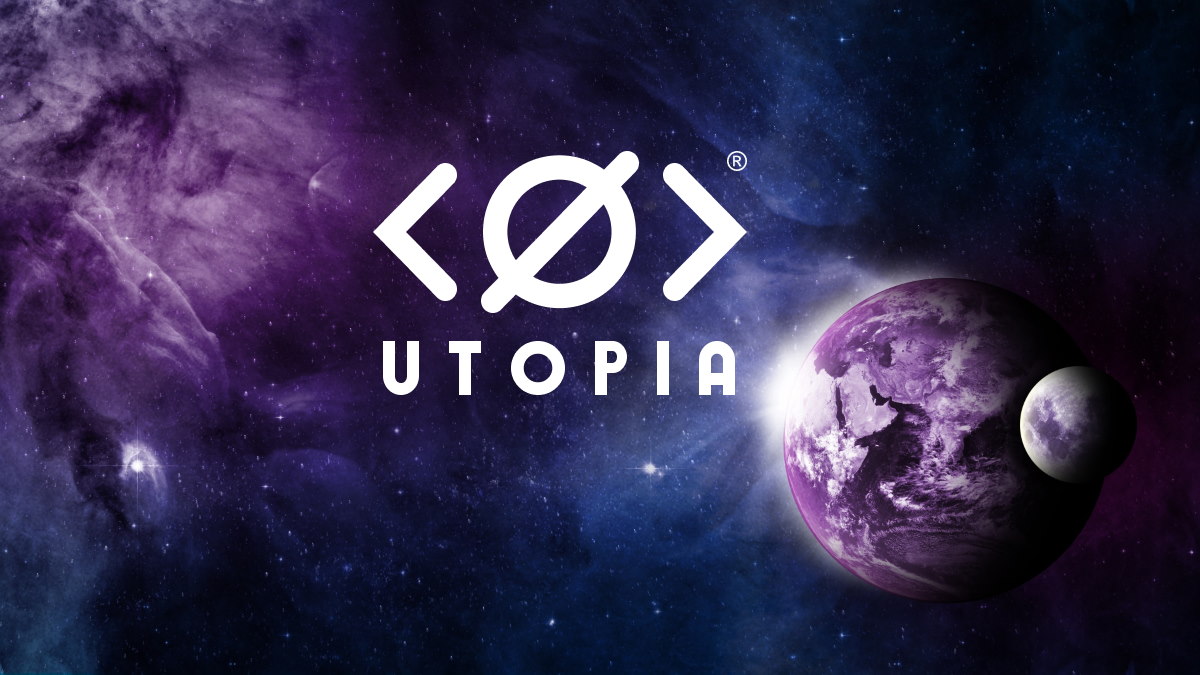 Utopia, the all-in-one blockchain solution for private & secure instant messaging, encrypted e-mail system, private file storage, anonymous payments and private web browsing, has finally launched its mainnet to the public.
At TheCoinsPost, we tested and reviewed the beta version of Utopia back on July but lots of things have changed since then. The app has been refined, tuned to be crazy fast and stable and some new features have been added. In order to join and use Utopia, you will need to install Utopia's client from the official website.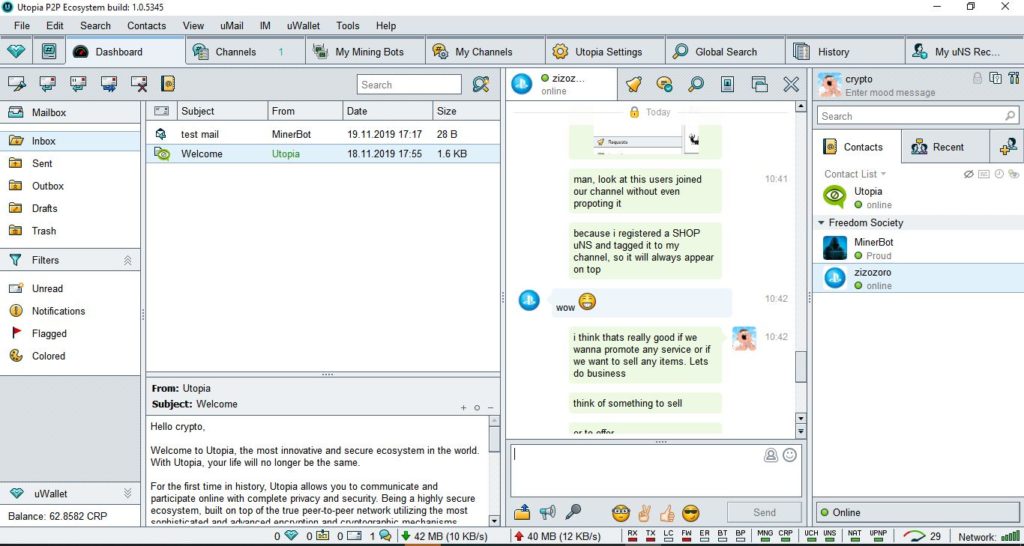 Utopia is a P2P network where each user participates in data transmission. Utopia rewards users that support the network through mining by emission of new cryptocurrency called "Cryptons". Mining and earning Crypton is an easy process, all what you have to do is just install the client and leave it running in the background. The client dose not assume any CPU resources it only uses the computer memory to operate.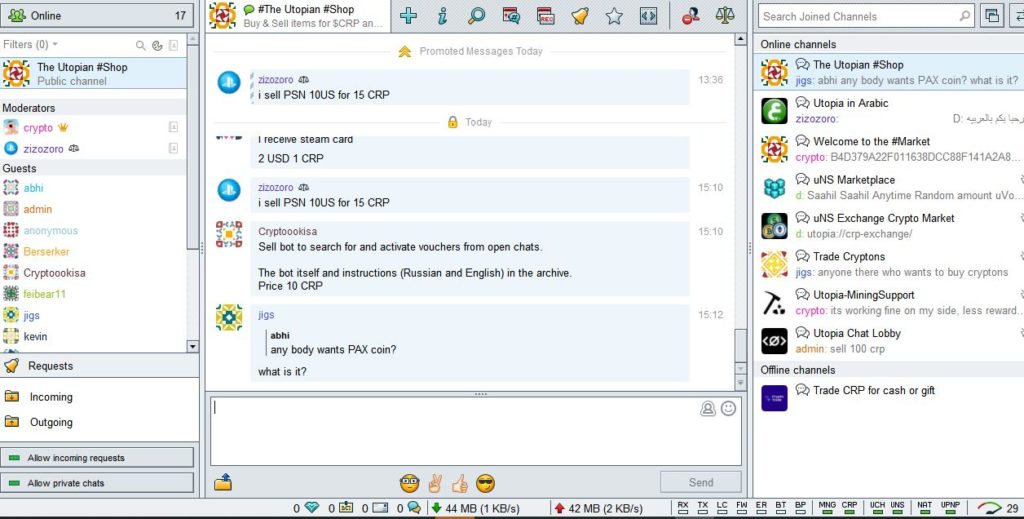 At the time of writing, there are over 7000+ miners on the network. The current mining reward is 0.0128 Crypton per thread that is generated every 15 minutes.
Some screenshots of Utopia P2P Client: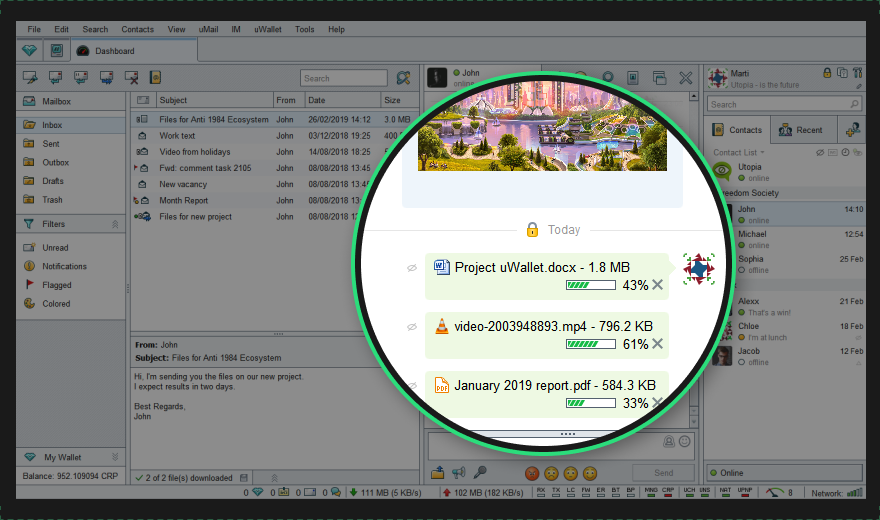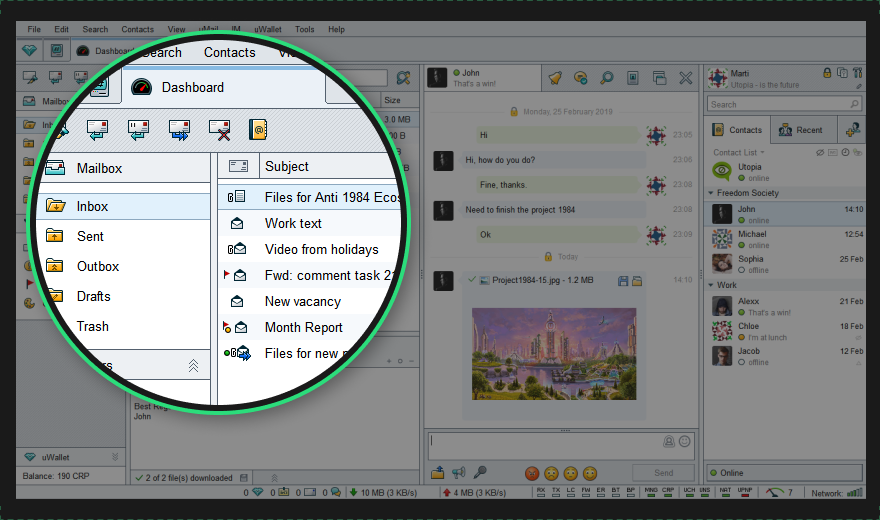 We will be covering the mining process and other Utopia's features on future articles.
To learn more, please check Utopia Official Website: https://u.is