Utopia, a breakthrough decentralized P2P ecosystem, announces the launch of beta-testing
Utopia, a breakthrough decentralized P2P ecosystem that consists of instant secure messenger and mail, mineable cryptocurrency, file storage and transfer, built-in browser and much more, announces the launch of beta-testing
(London, UK) — We live in a world of total surveillance, where a lack of privacy is becoming a norm and confidentiality is a thing of the past. We, a group of networking technology enthusiasts, feel that such a state of affairs cannot continue for long, and our answer is Utopia! Utopia is a feature-rich ecosystem platform that is specifically designed to protect the privacy of communication, confidentiality, and security of personal data. It was created for the privacy-conscious public who believe that privacy is paramount.
Utopia is freedom, anonymity, and censorship free driven product that took 5 years to develop. Total surveillance, information flow control, and official deceptions are exactly what Utopia is intended to prevent. When you use Utopia Big Brother is no longer watching you. With Utopia you are able to bypass online censorship and firewalls, meaning that you are free to communicate with whoever you want whenever you want. Freedom of speech is guaranteed by Utopia ecosystem. User physical location cannot be revealed. Communication and data cannot be intercepted and read by a 3rd party. All account data is stored on Utopia user's local device in an encrypted file.
What makes Utopia so amazing?
Utopia is a decentralized peer-to-peer network, with no central server involved in data transmission or storage. The network is supported by people who use it and deliver high-quality features and perfectly smooth user Interface that offer a lot of value. With Utopia you can send instant text and voice messages, transfer files, create group chats and channels, news feeds and conduct a private discussion. A channel can be geotagged using integrated uMaps which simplifies Utopia channel search and adds an additional security layer. As a result, there is no need to use public map services which are known to collect your data to feed Big Data massives.
uMail is a decentralized alternative to classic e-mail. No servers are used for mail transmission or storage. uMail account, that is created in a minute, enables unlimited messaging and attachment storage. Utopia ecosystem encryption guarantees the security of mail transmission and storage. Your uMail, as an internal part of Utopia, cannot be blocked or seized.
All financial functionality can be found in Utopia built-in uWallet: make and accept payments denominated in Utopia mineable cryptocurrency Crypton, accept payments at your website, pay by Crypto Cards without revealing your Identity or bill fellow Utopia users for your services.
Other features include API and console client for fast and easy integration into third-party applications.
Utopia Network includes a safe alternative to traditional Domain Name System (DNS) called Utopia Name System (UNS). This is a decentralized registry of names that are impossible to expropriate, freeze or corrupt by 3rd-party. Once registered it is your property for infinity.
UNS combined with Packet Forwarding functional allows to tunnel any kind of data between users in ecosystem, making possible to host different types of resources including websites inside Utopia Network. Utopia has built-in Idyll browser to view websites within Utopia peer-to-peer network. Idyll is a great alternative to TOR browser.
Developers of Utopia project worked hard for over 5 years and there are many other amazing features you will enjoy like voice encryption, tons of stickers and smiles, multi-player games, collaboration, and organizing tools.
Utopia team is now happy to announce the launch of a public BETA test.
Anyone is now able to familiarize themselves with Utopia's unique features and revolutionary approach to decentralized ecosystem designed for privacy. There is a generous reward system for any kind of support – bug and idea reporting, promotion and influence activity. BETA testing stage will last for approximately 3 months. After the end of this period the final version of Utopia ecosystem will be released and available for download. Utopia is absolutely free software with no one-time or recurring payments for using the widest range of Utopia functionality.
To apply for BETA program and learn more information including screenshots please visit https://beta.u.is website. Once you open beta-tester's account on Utopia beta-testing portal, you will be able to immediately download and install Utopia on your PC, Mac or Linux.
Utopia is a breakthrough decentralized P2P ecosystem with no central server involved in data transmission or storage. Utopia allows users to send instant text and voice messages, store and transfer files, create group chats and channels and make and accept payments denominated in Utopia's mineable cryptocurrency Crypton. Other features include API for integrations and Idyll browser to view websites within Utopia. To learn more about Utopia and to sign up for its beta please visit https://beta.u.is
For more information, please contact:
Priscilla Vento | 30 Miles North | [email protected]
Unlocking the Potential: Iraq's Journey Towards Blockchain Legislation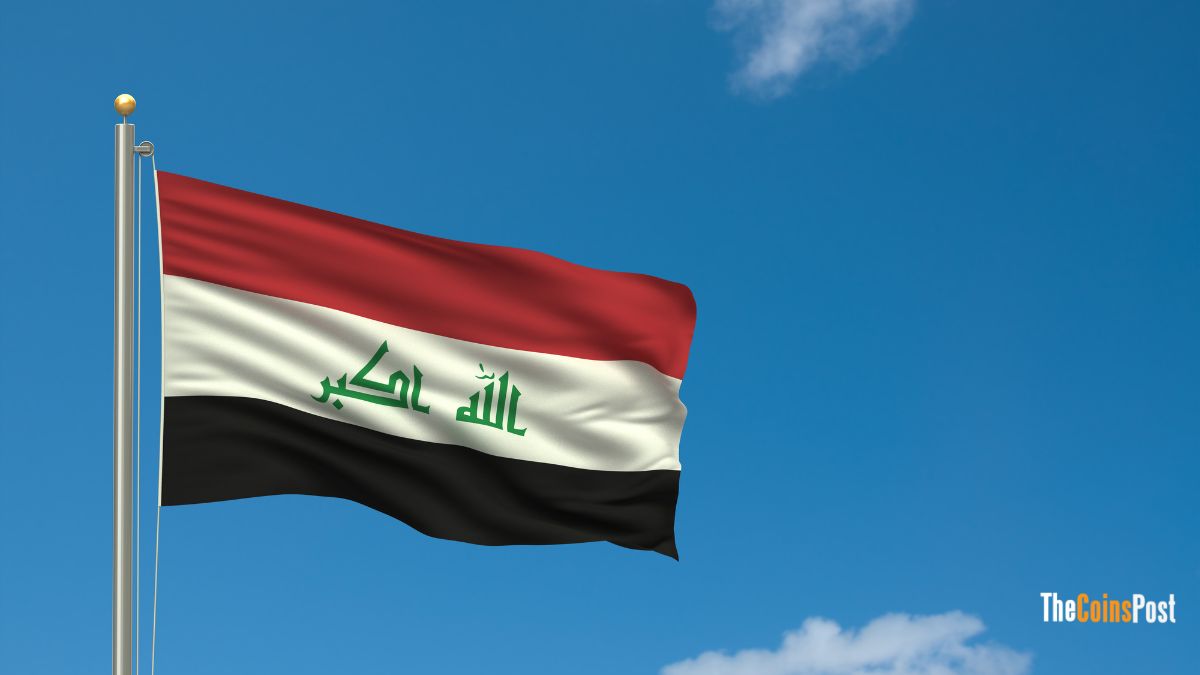 Amidst ongoing political and economic instability, Iraq is witnessing a growing interest in harnessing the power of blockchain technology as a catalyst for social change and innovation. As a decentralized and transparent ledger system, blockchain offers promising solutions for a range of applications, including cryptocurrencies, smart contracts, digital identity, and supply chain management.
However, the adoption of blockchain in Iraq faces significant hurdles, both technical and legal. Challenges on the technical front include frequent power outages, limited internet penetration, and inadequate infrastructure, hindering widespread access and usability of blockchain platforms. On the legal side, Iraq lacks a comprehensive regulatory framework for blockchain and cryptocurrencies, leading to uncertainties and risks for users and developers.
According to a recent Deloitte report, Iraq ranks among the countries with the lowest level of blockchain readiness in the Middle East, primarily due to weak institutions, limited innovation capacity, and high political risk. The report emphasizes the need for regulators, including central banks, to embrace cryptocurrencies and work towards developing a suitable regulatory environment that minimizes risks while maximizing opportunities.
With a GDP per capita of $4,452 in 2020, placing it 133rd among 190 countries, Iraq also struggles with financial inclusion, as only 23% of adults hold accounts with financial institutions or mobile money service providers. Blockchain adoption and regulation in the country are still in their early stages.
At present, Iraq lacks specific legislation or authority governing the use of blockchain or cryptocurrencies. The Central Bank of Iraq (CBI) has not provided official guidance on their legal status or treatment, merely cautioning the public about associated risks such as volatility, fraud, money laundering, and terrorism financing.
Nonetheless, efforts are underway to promote blockchain awareness and education in Iraq. The Iraqi Blockchain Society, for instance, organizes events, workshops, and hackathons to introduce blockchain concepts and use cases to the public. Some notable blockchain projects have also emerged, including ZainCash, a mobile wallet utilizing blockchain technology for secure money transfers, and Taqanu, a digital identity platform aimed at providing banking services to refugees and displaced individuals.
However, these initiatives encounter various obstacles, such as censorship, hacking, and violence. During the protests in 2019 and 2020, activists turned to blockchain platforms like Ethereum and Steemit to document human rights violations, only to face cyberattacks allegedly orchestrated by pro-government forces with external support.
The potential of blockchain to improve Iraq's social and economic conditions is evident, but it requires a supportive and enabling environment to flourish. This necessitates collaboration and dialogue among the government, civil society, private sector, and international partners to develop a legal framework that recognizes and regulates blockchain technology transparently and fairly. Investments in infrastructure, education, and security are also crucial to ensure accessible, reliable, and secure blockchain platforms for all users.
Iraq must prioritize the development of clear and comprehensive legislation on blockchain to address challenges and risks while promoting the growth and adoption of this transformative technology. Such legislation should define the legal status of blockchain and digital assets, establish rights and obligations of users and regulators, provide guidelines for security, privacy, and compliance, and create incentives and support mechanisms for innovation and education.
By embracing blockchain and enacting appropriate legislation, Iraq has the potential to harness the transformative power of this technology, enhancing its economic, social, and political landscape and positioning itself as a regional leader in the blockchain revolution.
Blockchain's Decentralized Trust: Unleashing Potential and Overcoming Challenges in 2023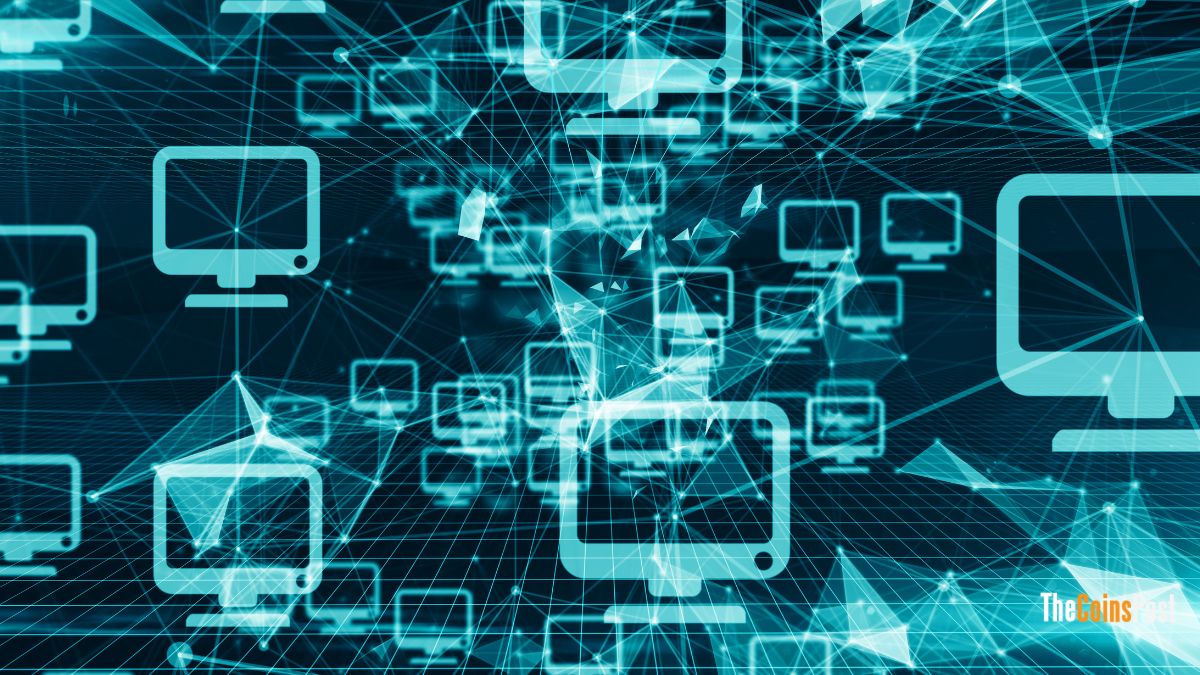 As we enter 2023, blockchain continues to be hailed as a system of decentralized trust, revolutionizing various industries with its secure and transparent digital ledgers. This technology, known for its ability to track and verify transactions without relying on a central authority, has gained widespread adoption across sectors such as finance, healthcare, and supply chain management. However, while blockchain's decentralized nature offers immense potential, it also faces challenges and limitations that need to be addressed for its full potential to be realized.
Decentralization: The Essence of Blockchain
Decentralization lies at the core of blockchain technology. Unlike traditional systems controlled by a single entity, blockchain operates through a network of nodes working collaboratively to verify transactions and maintain ledger integrity. This distributed approach makes manipulation and corruption difficult, as any changes to the ledger require consensus from the network.
Challenges to Blockchain Adoption
While blockchain's decentralized trust has propelled its popularity, several hurdles must be overcome for wider adoption:
Scalability: Scalability remains a pressing challenge. Most blockchain systems struggle to handle large transaction volumes quickly, resulting in slower speeds and higher fees. Enhancing scalability is crucial to making blockchain more appealing to users and enterprises alike.
Regulation: Blockchain's regulatory landscape is still evolving, with different countries taking varied approaches. Uncertainty and inconsistency in regulation can impede businesses' adoption of blockchain technology, necessitating clearer guidelines to foster innovation.
Interoperability: Lack of standardization and interoperability between different blockchain networks poses obstacles to adoption. Seamless asset transfer between diverse networks is essential for realizing the technology's full potential.
Security: Although blockchain is designed to be secure, there have been instances of security breaches and hacks. Addressing concerns regarding fraudulent activities and reinforcing security measures is vital for maintaining trust in blockchain technology.
Education and Awareness: Widespread understanding of blockchain technology remains limited among business leaders and policymakers. Bridging the knowledge gap through education and awareness initiatives is key to unlocking blockchain's potential across industries.
Blockchain Technology Statistics in 2023
In the ever-evolving blockchain landscape, several statistics reflect the growth and impact of the technology:
The blockchain industry is projected to be worth $163.83 billion by 2029, with a compound annual growth rate of 56.3%.
Over 170 million blockchain wallets exist worldwide, encompassing users from platforms such as Blockchain.com and Coinbase.
Global spending on blockchain solutions is expected to reach $19 billion by 2024.
Blockchain.com alone has over 85 million wallet users as of March 2023, indicating the widespread adoption of cryptocurrencies.
Approximately 336,600 Bitcoin transactions occur daily, showcasing the increasing utilization of digital currencies.
10% of the global population owns cryptocurrencies, while 16% of Americans have invested in them.
Blockchain implementation in the healthcare sector is projected to reach $231.0 million by 2023, with a growth rate of 63% over the next six years.
Shifting securities to blockchains could potentially save $17 billion to $24 billion annually in global trading processing fees.
The worldwide blockchain technology industry is estimated to grow at an 85.9% CAGR from 2022 to 2030.
By 2026, the global blockchain market is anticipated to reach a value of $67.4 billion, signifying its increasing significance.
Banking stands as the sector with the highest distribution of blockchain market value, reflecting its potential to transform financial services.
Conclusion
As blockchain continues to evolve in 2023, its decentralized trust system remains a key driver of innovation across industries. However, challenges such as scalability, regulation, interoperability, security
QRL's Quantum-Safe Blockchain Technology: Safeguarding Cryptocurrency Against the Looming Quantum Threat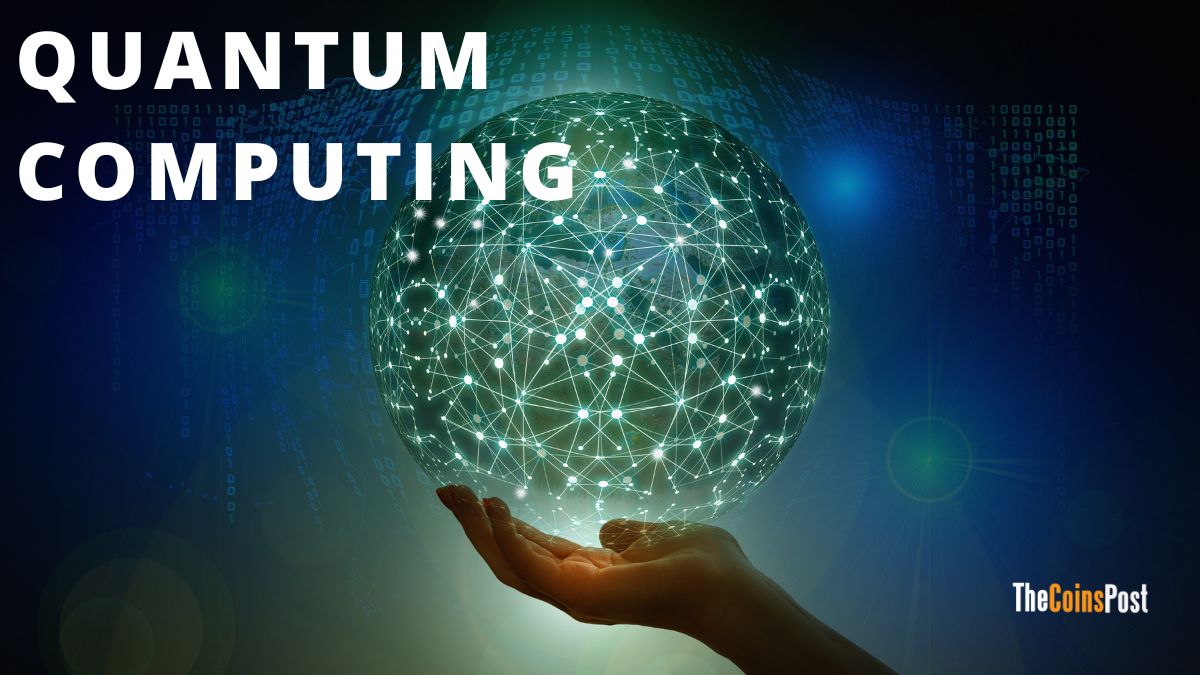 As the rise of quantum computing looms on the horizon, the security of cryptocurrencies faces a grave challenge. Quantum Resistant Ledger (QRL), the pioneering post-quantum store of value and decentralized communication network, is poised to address this imminent threat. By leveraging cutting-edge quantum-safe blockchain technology, QRL aims to revolutionize the cryptocurrency industry and provide a secure solution against advanced quantum computing. This article delves into the quantum threat and explores how QRL could transform the landscape by offering a post-quantum security framework.
Understanding the Quantum Threat
To comprehend the significance of QRL's solution, it is crucial to grasp the workings of quantum computers and the vulnerabilities of popular blockchains like Bitcoin and Ethereum.
Quantum computers, supercomputers with exponentially greater processing power than classical computers, have made remarkable strides across various domains such as AI, weather forecasting, and medical research. However, in the wrong hands, quantum computing poses substantial risks to cybersecurity and subsequently to cryptocurrencies.
Quantum Attacks and Cryptocurrency Vulnerabilities
Two primary types of quantum threats face traditional cryptocurrencies:
Storage Attacks: Targeting individual wallet addresses to compromise their security and pilfer stored cryptocurrencies.
Transit Attacks: Focusing on seizing control of real-time transactions within the network.
Bitcoin, functioning as a decentralized and immutable store of value akin to digital gold, faces relatively lower risk from storage attacks. Conversely, Ethereum, a shared computer network facilitating decentralized application development, exhibits higher vulnerability, with approximately 65% of all Ether at risk of quantum attacks compared to 25% of Bitcoin.
While transit attacks are more severe, executing them presents a significant challenge. Breaking such encryption levels would necessitate a quantum computer with a mind-boggling 1.9 billion qubits of power, a magnitude far beyond the current capabilities of even the most advanced quantum computers, which possess a mere 127 qubits.
QRL's Quantum-Safe Blockchain Technology
Traditional cryptographic methods, including RSA and elliptic curve cryptography (ECC), rely on computational complexity for security. However, these methods prove insufficient against quantum computers. QRL tackles this vulnerability by creating cryptography based on problems believed to be resistant to quantum attacks, thereby providing enhanced security in the quantum era.
At the core of QRL's cryptographic approach lies the eXtended Merkle Signature Scheme (XMSS), a unique mathematical function designed for secure and efficient transaction authentication, considering quantum computing trends. QRL also incorporates advanced techniques like on-chain lattice key storage and layer-to-internode communication to secure transactions and communications on the blockchain.
The Road Ahead for QRL and the Cryptocurrency Industry
While the advent of quantum technology raises concerns, the continuous development of cryptographic encryption holds the potential to outpace quantum computing advancements. As quantum computing remains in its early stages, investors and centralized organizations have the opportunity to transition to quantum-resistant cryptography. However, the situation is vastly different for decentralized blockchain technology, which post-quantum security analysts claim harbors a fatal and fundamentally unfixable flaw. QRL, on the other hand, stands at the forefront of the post-quantum security frontier, well-positioned to provide a safe ecosystem for transactions and communications in a post-quantum world.
Final Thoughts
QRL's quantum-safe blockchain technology offers a transformative solution to this impending risk. By leveraging quantum-resistant cryptography, such as the eXtended Merkle Signature Scheme, QRL aims to revolutionize the industry and protect against quantum attacks. As the cryptocurrency landscape evolves, QRL stands as a pioneering force in ensuring the safety and longevity of decentralized transactions and communications.