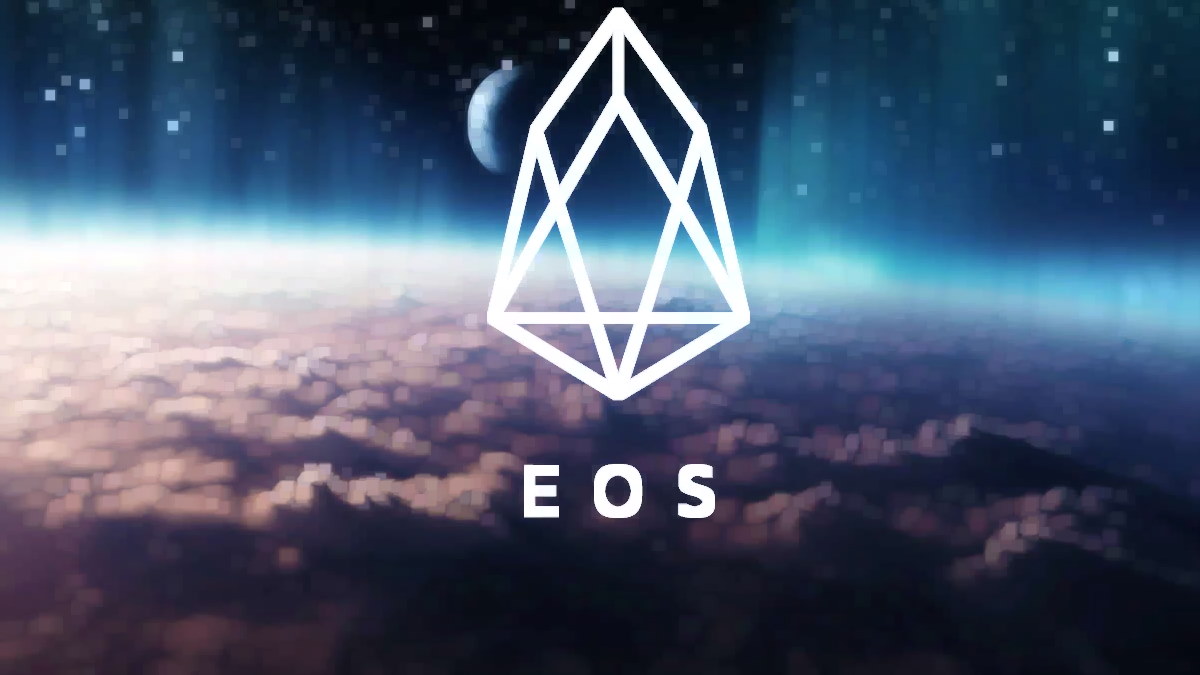 EOS coin is a digital currency that was officially launched by Block One in late 2017. Block one is a blockchain company that is specialized in developing blockchain and decentralized projects, and aims to give developers easy-to-use tools for developing decentralized applications.
What is Decentralized applications (dApps)
If you have a copy of a car game on your mobile phone, it loads a copy of its files locally into the phone's memory so when you launch the game your mobile phone wills search for those files and execute them so you can play the game. Likewise if you have a copy of a movie, song, or something else.

The decentralized application is designed to store files on the Blockchain network instead of storing them on your phone. Suppose that this car game is a decentralized application, then all copies of this game will be stored on the blockchain network.
The decentralized application also provides a fertile environment for developers, giving them high security and fast access, and instead of creating applications within the limits of a single device, they can be created within the limits of a huge potential network.
The EOS project aims to provide a convenient, easy-to-use platform for all decentralized application developers, based on blockchain technology. EOS was designed to be the platform for decentralized applications, similar to the iOS operating system for iPhone applications, and the Windows operating system for computer applications. This depends on developing the blockchain technology itself into a comprehensive market and a user friendly option.
What are the advantages of EOS coin?
EOS is not the first or the only currency to use blockchain technology. There is "Ethereum", one of the most prominent competitors, as it ranks second in the cryptocurrency market after "Bitcoin".
However, EOS offers several advantages, including:

Possibility of expansion
That is, the system's ability to expand and grow, while maintaining the efficiency of its work, Bitcoin can conduct 7-12 transactions per second, while Ethereum conducts 20-30 transactions per second, while bank payment methods such as Visa and MasterCard make more than 30,000 transactions per second. This is why the EOS platform is designed with open capabilities, even exceeding the barrier of 40 thousand transactions per second in the testing phase.
Free token template
Most blockchain projects require the purchase of certain codes or «tokens», to reach the project for a period of time, while EOS has created what it called a free access model, which is not free in the absolute sense, but instead of buying distinct codes that are valid for a limited period, it is enough to buy EOS codes or Advance payment for permanent access to the development platform.


Development package
The development package, or development group, is a set of tools that allows developers and programmers to create and modify applications. The more sophisticated this package and size, gives programmers wider options. In this context, Block One presented a distinctive competitive development package that offers many options.
Authentication
The EOS platform enables users to create new accounts directly on the blockchain network, unlike many other projects that rely on blockchain technology. This option provides quick easy access.
Verify ownership
The EOS platform was created based on the verification model, as all computers on the network verify the number of tokens or codes each participant possesses, and the more the participant owns more currencies the more role he plays in storing and resolving data, which is known as proof of work.

This system is similar to the Bitcoin mining system, but it does not consume much energy and does not require much potential.

Take into account inflation
This project is designed to continue to launch new currencies or tokens only with the growth of the network and the growth of the user base, in order to account for inflation, and to avoid the problem experienced by Bitcoin from a large fluctuation in price, and to keep the price of eos symbols appropriate for the user. The price of the one EOS code was $ 2.67 on June 3, 2020.

How can EOS coin be purchased?
Buying an EOS coin is like buying any other blockchain coin. To start with you should choose an electronic wallet to store your EOS assets, generally the best way is to store your digital assets or your coins in an offline wallet. There is a wide variety of EOS wallets out there.

If you want to buy EOS currencies to develop decentralized applications, you can go to the EOS Blockchain platform and create an account using the "EOS Account Creator", then pay a certain amount to access the development platform.
BMC Software Partners With Telefónica to Bring Blockchain to Data Workflows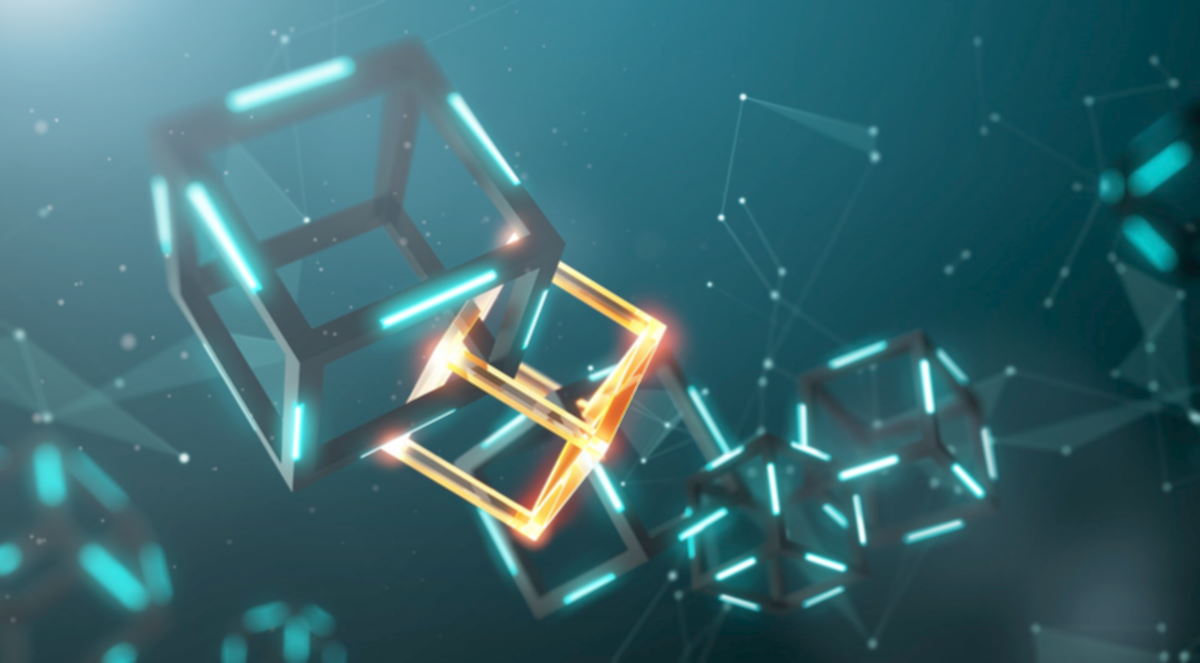 BMC Software, the American multinational information technology services and consulting has announced a new partnership with Telefónica to integrate blockchain capabilities into the BMC Helix Control-M platform using Telefónica Tech's TrustOS service.
The BMC Helix Control-M solution is a SaaS platform that simplifies the integration, automation, and orchestration of highly complex enterprise application and data workflows. BMC Helix Control-M production workflows deliver companies' critical business services.
This new integration between BMC Helix Control-M and Telefónica Tech's TrustOS blockchain capability is a great added-value example of what our long-standing partnership with Telefonica in Spain brings to customers. We are very pleased Telefónica can offer our BMC Helix Control-M SaaS platform, now supporting TrustOS blockchain use cases, to help customers drive their digital business modernization efforts.

Gur Steif, president of Digital Business Automation at BMC
BMC Software specializes in software designed to enable an autonomous digital enterprise, developing products used for multiple functions including automation, service management, DevOps, workflow orchestration, AIOps, and security. BMC software is known for it's enterprise level software products such as BMC Remedy, BMC Control-M, Atrium CMDB ..etc.
Telefónica Tech is the leading company in digital transformation. The company has a wide range of services and integrated technological solutions for Cyber Security, Cloud, IoT, Big Data, and Blockchain.
BitOasis Partners With MBC Group
BitOasis, the Middle East and North Africa's (MENA) leading crypto-asset trading platform, has entered into a strategic partnership with MBC GROUP, the largest and leading media company in the MENA region.
The tie-up will see MBC support BitOasis in rolling out crypto educational and awareness campaigns across the region through MBC GROUP's full portfolio of digital platforms and TV channels.
UAE-based BitOasis has grown to become the region's largest crypto trading platform, having recorded over USD 4 Billion in trading volume to date.
According to "The Chainalysis 2021 Geography of Cryptocurrency Report", the MENAT (Middle East, North Africa & Turkey) region's cryptocurrency market grew by 1500% between July 2020 and June 2021. The recent surge in crypto activity makes the MENAT region one of the fastest growing markets in the world. A recent You Gov study shows that 21% of those surveyed in the UAE indicated that they intended to invest in crypto within the next 12 months – the third highest figure globally. The same survey shows that 18% of Saudi residents already trade in crypto. BitOasis plans to connect with this audience via its trusted regional brand and a new educational program distributed across the largest media network for MENA.
Commenting on the growth potential within the regional crypto space, Ola Doudin, CEO and co-founder of BitOasis said: "In countries like the UAE and Saudi Arabia crypto assets are steadily going mainstream due to early adoption by tech-savvy Millennial and Gen Z retail investors, but a massive majority across the region still do not have a good understanding of this emerging asset class. BitOasis has an obligation to address that. We are ramping up efforts to ensure consumers are aware and educated about investing in crypto across our region whilst offering the simplest and most accessible way to invest."
Doudin continued: "Our collaboration with the MBC Group aligns with BitOasis's long-term objective of building an efficient, secure and inclusive virtual asset ecosystem within the region. Crypto education is front and center of our strategy, and MBC's trusted and high-visibility platforms will allow us to localize our approach towards educating regional audiences about virtual assets."
Fadel Zahreddine, Group Director of Emerging Media at MBC GROUP added:
"We're witnessing the fast speed at which our region is embracing and adopting the blockchain and web3 technologies. Seeing as how crypto currencies are essential to this ecosystem, we see this partnership as a natural progression as we usher in this new era."
Srinu Chowhan, VP of Marketing & Growth at BitOasis adds: "Our goal is to bridge the crypto knowledge gap, and our partnership with MBC will help us realize this goal. BitOasis's crypto awareness initiatives will help demystify blockchain and crypto assets, and MBC's media platforms will play a key role in ensuring this educational content reaches across the region."
UAE to issue its own Govcoin Cryptocurrency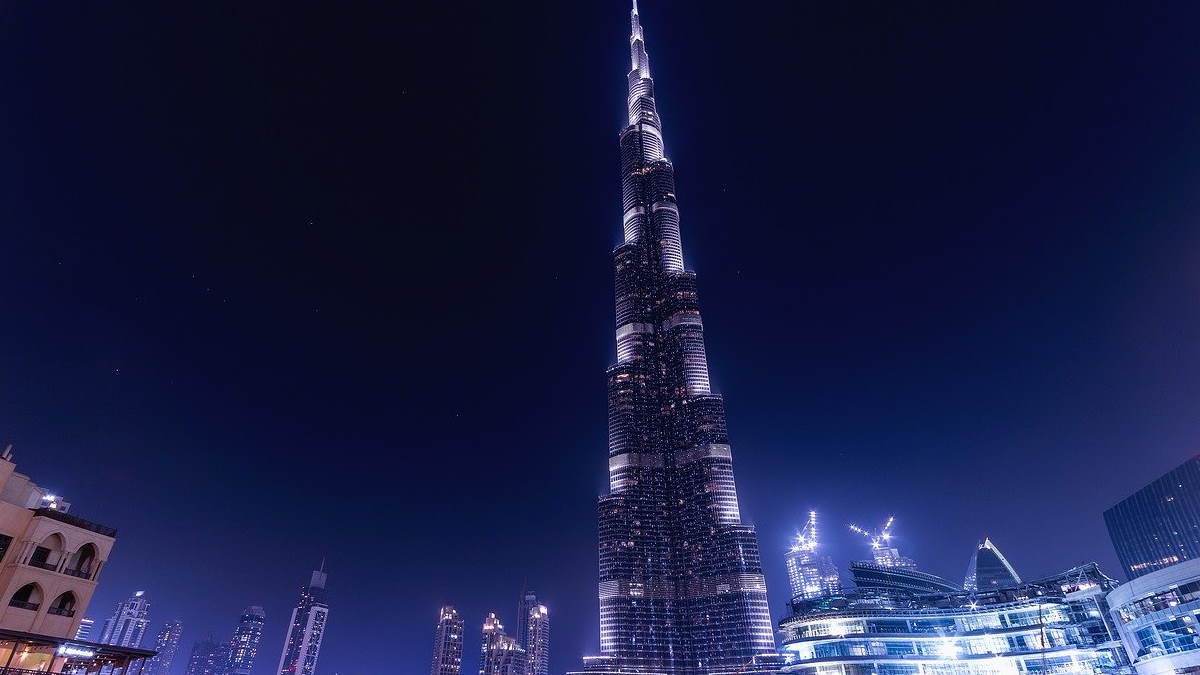 The Central Bank of the United Arab Emirates (CBUAE) has unveiled its plan to launch a new digital currency as part of its 2023-2026 strategy plan to become one of the world's top 10 central banks.
In its announcement, the CBUAE said that its strategy includes seven objectives, including the issuance of the digital currency – known as CBDCs or Govcoins – and driving digital transformation in the UAE's financial services sector by utilising the latest artificial intelligence and big data solutions.
The strategy will also see technology used across inspection, monitoring and insurance systems, in addition to utilising the UAE's digital ID infrastructure (UAE Pass) to bolster financial inclusion and easy access to financial services.
The UAE and some of the other Gulf economies have talked about introducing digital currencies at some stage. By making it part of its 2023-26 roadmap, the UAE regulator has set a clear timeline.