Allaire: The announcement of Libra Has a Very Massive Inflection Point on Cryptocurrency
In a recent Bloomberg interview with Jeremy D. Allaire, Circle founder and chief executive officer, he discussed Facebook plan to start a new cryptocurrency Libra.
He said: I think the announcement of Libra and the Libra Association as I said we view it as a very massive inflection point and I think it has an impact across the board you know first just general awareness all around the world around cryptocurrency it's gonna bring this into the limelight it's gonna help you know individuals and businesses that are interested in this you know obviously have dramatically more visibility and ultimately we think it's going to help ensure that you know billions of people ultimately are able to access the benefits of cryptocurrency within the financial system so we think it's huge in terms of awareness I think it also is important in terms of ultimately regulatory questions and you know figuring out exactly how crypto finance companies more broadly are gonna work in this new realm.
He added: I think you know the first thing to realize is that you know blockchains you know public blockchains that are capable of supporting hundreds of millions to billions of users with kind of mainstream applications and Finance those are really just emerging we're sort of we went through the first generation of block chains with Bitcoin many would say sort of Etherium and similar chains represent kind of the second generation of block chains and those today support tens of millions of users and growing but there's really been this effort all around the world by you know computer scientists and designers and economists to design these sort of third-generation block chains which ultimately can provide the features and scalability needed to kind of blanket the world with the benefits of crypto and the the project that Facebook is introducing with a number of other you know companies is just is one take at that but it's not the only take but I think the consortium model is absolutely the right model around any kind of new technical standards that we're trying to see develop in crypto finance.
We look at all this kind of on a spectrum our view is that you are going to have mass adoption of non-sovereign kind of store of value digital assets I think bitcoin is sort of the preeminent asset there and the need and desire for those kinds of assets is going to grow not diminish you're also going to see growth in these stable coin type assets that you know very likely will have you know regulatory frameworks around them but there's there's but there is a really key difference between stable coins that run on kind of closed-loop permission schemes which is how Libra is being proposed today at least in its initial incarnation versus stable coins that can run on the public Internet and that's really the model that coin base circle have developed together through the center consortium that's how US dollar coin works today and it's growing in its usage and so there really are some variances in how people are going to be implementing these different types of currency models.
When asked about the speculation about whether there's market manipulation in cryptocurrencies he added:
I think these have all been topics that have been you know explored and now I think there's even more attention on it the policy issues range from you know what are the standards for things like protecting you know from the abuse by criminals or kind of financial crimes type risk or you know what are the risks you know associated with the theft of digital assets essentially the custody of these types of digital assets by intermediaries we haven't yet really seen any rules around that in any broad-based sense and then finally and probably most importantly is a lot of the really exciting uses of crypto are in you know innovations in how people raise capital and how people create kind of financial contracts using this and so the kind of standardization of the financial instruments side of this so there's there's a huge amount of work that needs to be done still there's sort of been regulation by enforcement or kind of regulation you know and on an ad-hoc basis and what we've been advocating for and I hope in some ways the introduction of Libra brings this forward is the development of national policy around digital assets our view is that you know crypto and blockchains represent sort of the fabric of the 21st century 21st century economy and there's an opportunity to put in place policy that allows this to flourish on a massive scale in the same way that the internet flourished in the mid to late 90s and policy was really vital to enabling that to happen so far policy's been mostly focused on the downside or the risks what we really need to be focused on is yes we need to manage risk but also how do we open this up so that far far more companies can benefit from it and and and hopefully we'll see more of that in the coming years.
Circle launched its USD-backed, ERC-20 stable-coin USD Coin (USDC) in 2018.
UAE to issue its own Govcoin Cryptocurrency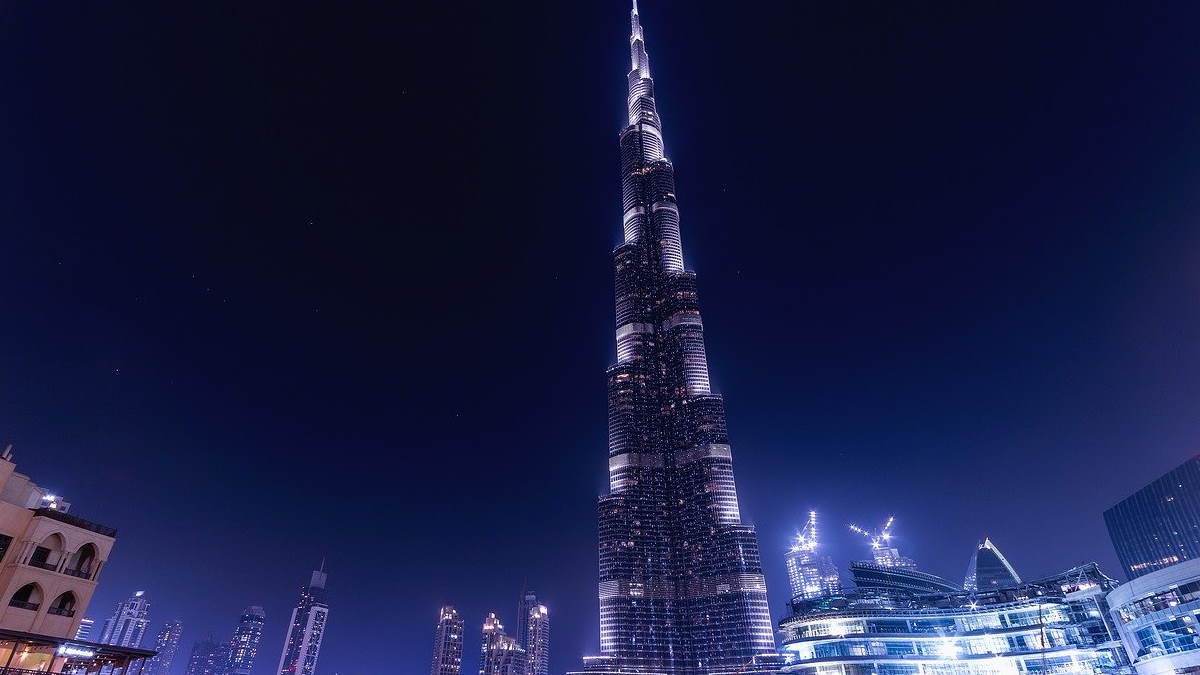 The Central Bank of the United Arab Emirates (CBUAE) has unveiled its plan to launch a new digital currency as part of its 2023-2026 strategy plan to become one of the world's top 10 central banks.
In its announcement, the CBUAE said that its strategy includes seven objectives, including the issuance of the digital currency – known as CBDCs or Govcoins – and driving digital transformation in the UAE's financial services sector by utilising the latest artificial intelligence and big data solutions.
The strategy will also see technology used across inspection, monitoring and insurance systems, in addition to utilising the UAE's digital ID infrastructure (UAE Pass) to bolster financial inclusion and easy access to financial services.
The UAE and some of the other Gulf economies have talked about introducing digital currencies at some stage. By making it part of its 2023-26 roadmap, the UAE regulator has set a clear timeline.
Dubai Launches Blockchain-Enabled E-Marketplace For Trading Agricultural Commodities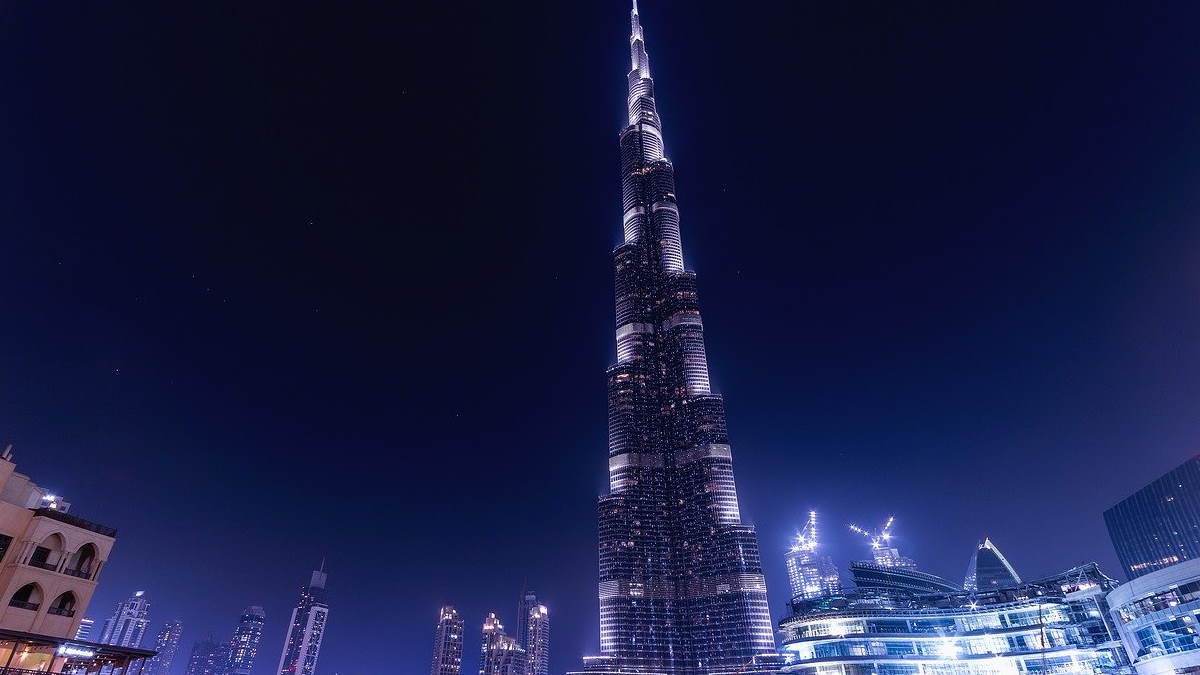 Government of Dubai has launched the Blockchain-enabled Agriota E-Marketplace for sourcing and trading agricultural commodities. The new platform will connect Indian farmers with companies in the United Arab Emirates to trade cereals, pulses, oil seeds, fruits, vegetables, spices and condiments.
The ultimate goal of positioning our nation as a world leading hub in innovation-driven food security

Ahmed Bin Sulayem, the chief executive officer of the DMMC, which runs a free trade zone, said in a statement.
The launch was attended by His Excellency Pavan Kapoor, Ambassador of India to the UAE and focused on how the Agriota platform will positively impact the UAE's food security and economy and the way in will also boost trade ties with India
This is a powerful example of transparency, digital efficiency and disintermediation, as Indian farmers connect directly with the UAE's food industry (food processing companies, traders, and wholesalers). This reduces the role of intermediaries, and makes supply chain and traceability efforts more efficient. Other services on the platform include accounting, contract, and regulatory compliance services, which reduces bureaucracy for all involved.
Agriota platform was developed by CropData Technology, an Indian company whose mission is to help marginal and small farmers.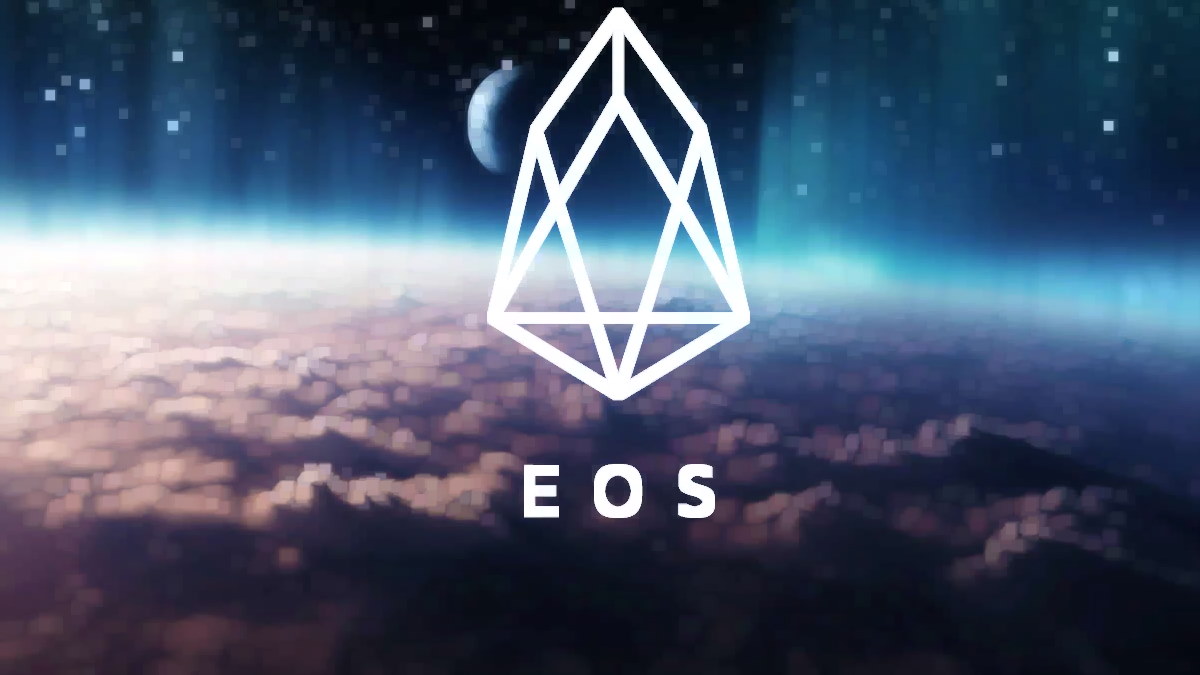 EOS coin is a digital currency that was officially launched by Block One in late 2017. Block one is a blockchain company that is specialized in developing blockchain and decentralized projects, and aims to give developers easy-to-use tools for developing decentralized applications.
What is Decentralized applications (dApps)
If you have a copy of a car game on your mobile phone, it loads a copy of its files locally into the phone's memory so when you launch the game your mobile phone wills search for those files and execute them so you can play the game. Likewise if you have a copy of a movie, song, or something else.

The decentralized application is designed to store files on the Blockchain network instead of storing them on your phone. Suppose that this car game is a decentralized application, then all copies of this game will be stored on the blockchain network.
The decentralized application also provides a fertile environment for developers, giving them high security and fast access, and instead of creating applications within the limits of a single device, they can be created within the limits of a huge potential network.
The EOS project aims to provide a convenient, easy-to-use platform for all decentralized application developers, based on blockchain technology. EOS was designed to be the platform for decentralized applications, similar to the iOS operating system for iPhone applications, and the Windows operating system for computer applications. This depends on developing the blockchain technology itself into a comprehensive market and a user friendly option.
What are the advantages of EOS coin?
EOS is not the first or the only currency to use blockchain technology. There is "Ethereum", one of the most prominent competitors, as it ranks second in the cryptocurrency market after "Bitcoin".
However, EOS offers several advantages, including:

Possibility of expansion
That is, the system's ability to expand and grow, while maintaining the efficiency of its work, Bitcoin can conduct 7-12 transactions per second, while Ethereum conducts 20-30 transactions per second, while bank payment methods such as Visa and MasterCard make more than 30,000 transactions per second. This is why the EOS platform is designed with open capabilities, even exceeding the barrier of 40 thousand transactions per second in the testing phase.
Free token template
Most blockchain projects require the purchase of certain codes or «tokens», to reach the project for a period of time, while EOS has created what it called a free access model, which is not free in the absolute sense, but instead of buying distinct codes that are valid for a limited period, it is enough to buy EOS codes or Advance payment for permanent access to the development platform.


Development package
The development package, or development group, is a set of tools that allows developers and programmers to create and modify applications. The more sophisticated this package and size, gives programmers wider options. In this context, Block One presented a distinctive competitive development package that offers many options.
Authentication
The EOS platform enables users to create new accounts directly on the blockchain network, unlike many other projects that rely on blockchain technology. This option provides quick easy access.
Verify ownership
The EOS platform was created based on the verification model, as all computers on the network verify the number of tokens or codes each participant possesses, and the more the participant owns more currencies the more role he plays in storing and resolving data, which is known as proof of work.

This system is similar to the Bitcoin mining system, but it does not consume much energy and does not require much potential.

Take into account inflation
This project is designed to continue to launch new currencies or tokens only with the growth of the network and the growth of the user base, in order to account for inflation, and to avoid the problem experienced by Bitcoin from a large fluctuation in price, and to keep the price of eos symbols appropriate for the user. The price of the one EOS code was $ 2.67 on June 3, 2020.

How can EOS coin be purchased?
Buying an EOS coin is like buying any other blockchain coin. To start with you should choose an electronic wallet to store your EOS assets, generally the best way is to store your digital assets or your coins in an offline wallet. There is a wide variety of EOS wallets out there.

If you want to buy EOS currencies to develop decentralized applications, you can go to the EOS Blockchain platform and create an account using the "EOS Account Creator", then pay a certain amount to access the development platform.