Congressman Tom Emmer Supports Bitcoin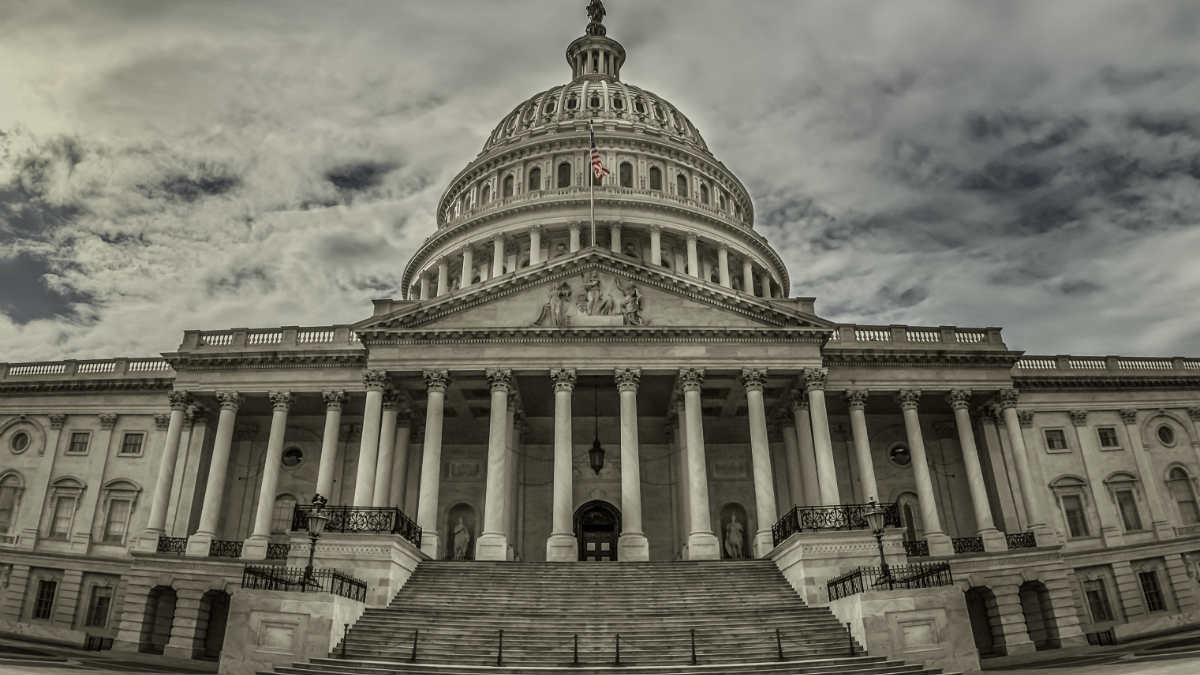 Congressman Tom Emmer supported Bitcoin and Slashes Facebook's Libra during his recent speech at US Congress on 07-17-2019.
I'm sure you're aware bitcoin is now 10 years old and now suddenly magically Congress is responding in other words after more than a decade Congress has apparently started to care I'm glad after all these years that Congress has finally decided to pay attention to the technology that could again just like the Internet up end the way we do everything in our lives unfortunately some people want to unnecessarily restrict it or even ban it they fear change nothing has been more clear on this committee than the blind aversion to change that some of our members have constantly espoused even when it wasn't required or even the subject of the hearing I'm amazed at how easily representatives from California are so willing to suppress the innovation occurring in their own state and as much as they would like to be a separate country the benefits those innovations could have for the United States.
I don't want to be partisan this is not a partisan technology in fact representative bill foster a co-chair the blockchain caucus like myself has been a longtime champion and advocate for these innovations it has never been a cornerstone of my grandfather's Democrat Party to oppose innovation chairwoman waters was in fact correct when she began this hearing that merely learning more about an understanding Libra does not have to include opposing it.
I hope that will be the same approach to understanding the breadth and depth of cryptocurrency which Libra does not represent but thankfully thankfully amplifies our discussion of that topic unfortunately mr. Marcus you and your company have decided to approach this undertaking with as equal a level of ignorance and misunderstanding as those who wish to quell any new developments in cryptocurrency I'm afraid you have failed to realize that there is much to do in Washington in terms of educating both members of Congress and regulators on the benefits of this technology I hope someone whose opinion you value conveys to you how wrong you've been operating people have concerns with the amount of data you have on them and now you want to be there money to I hope members of this committee investigate the fact that quote the people already have options separate from your central control my colleagues are incredibly fearful of the money laundering and criminal activity and crypto currencies but the dollar in all Fiat backed currencies have been proven to be the largest means of illicit behavior and money laundering this does not mean we need to suppress individual freedom individuals insistent on the exclusion of middlemen and the freedom of the individual will continue to create open networks separate from central control unfortunately Libre is not designed to minimize middlemen it in fact relies on them at the end of this day Libre presents an incredible opportunity to define what it is not it presents an incredible opportunity for everyone on this committee to learn more about actual crypto currencies the committee has already sent out a press release that this is only our first step in regulation of oversight of Libre a lot has been said about the concern that the payment systems are unregulated however payment systems like the one you propose are already subject to regulation by a number of agencies.
I think it's important that my colleagues have a full understanding of the law as it currently exists so that we may make better decisions here Treasury as demonstrated by Secretary of minuchin on Monday regulates payment systems for anti-money laundering compliance the FTC regulates them for fraud each state regulates them for consumer protection among other things New York has its own specific regime and so forth this regulatory landscape applies to payment systems like Libre and is different and distinct from laws that may or may not apply to typical social media platforms when this hearing was announced I was optimistic that this was finally at the time a major company wanted to be involved with this revolution and that the majority wanted to actually think and learn these new innovations it appears however they have decided to entrench themselves in the fear of the unknown and the fear of change and your company has done nothing to allay these fears as you move forward acknowledging that the bill to ban your actions has no constitutional basis let alone a basis in logic and that no one is willing to actually put their name on this proposal to ban private innovation will you work with me and invest educational efforts to show these members of Congress that we should work to better understand the innovations underlying cryptocurrency rather than doing their best to put their head in the sand and ignore change.
Egyptian Man Arrested for Mining Ethereum in Badr City
Egyptian National Police (ENP) have smashed a mining farm for mining Ethereum cyrptocurrency and arrested a man in Badr City (located north east in the Cairo Governorate).
Ethereum (ETH) is just like Bitcoin, a cryptocurrency, that is a decentralised digital currency without a central bank or single administrator that can be sent from user to user on the peer-to-peer Eth network without the need for intermediaries.
We were tipped off about the presence of a sophisticated computerized system at an address in Badr City that are being used to illegally mine cryptocurrencies

Quoted from the MOI's press release
During Badr City's mining farm raid, police have seized 19 mining rigs that were used in the "Illegal mining" operations. Mining farm is a data center, technically equipped with dedicated computers or miners to mine cryptocurrencies.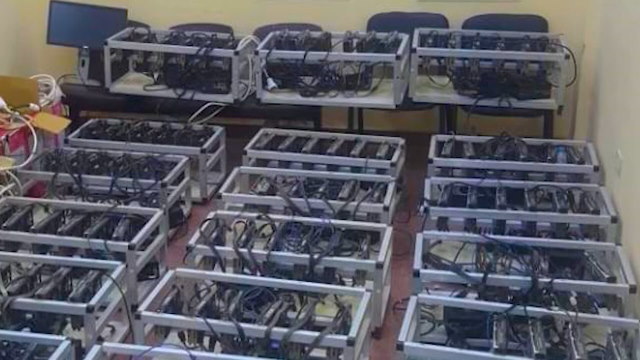 One man was arrested on charges of money laundering through cryptocurrency.
Bitcoin and other cryptocurrencies are illegal in Egypt. It may still be possible for Egyptians to acquire Bitcoins through online cryptocurrency exchanges or by purchasing Bitcoins from Facebook and Telegram crypto groups, however, that would be illegal.
MOI Press Release Video
VP of Egypt's EAFIS: Crypto Currencies are the Future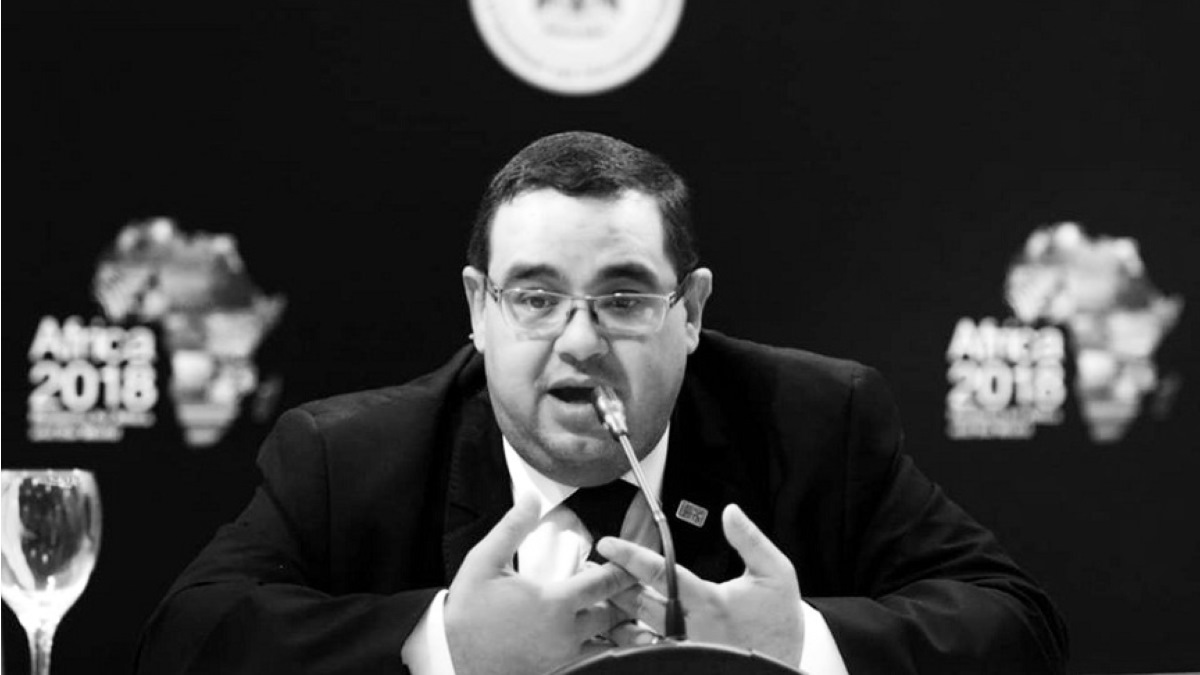 Mohsen Adel, Vice President of the Egyptian Association for Finance and Investment Studies (EAFIS), said in an interview with Youm7 (a private Egyptian newspaper), that the phenomenon of (virtual) electronic currencies has recently spread in the global economy, specially Bitcoin.
He added, "Bitcoin" is a decentralized cryptocurrency-based digital currency, which is a decentralized currency that is not controlled by non-users, Bitcoin has became so popular lately but it's only problem that it cannot be monitored by the government entities or the central bank like the regular fiat currencies.
He also added, China is preparing to launch their cryptocurrency, which has become a smart solution for the Chinese to handle the current trade war with the United States.
He pointed out that he recently noticed that many Egyptians use these crypto currencies via the Internet and we see that dealers are exposed to frauds as a result of using this type of non governmental regulated insecure payments.
Yet, he believes that the importance of cryptocurrencies will grow in the future. Cryptocurrencies are the currencies of real free-market economies. Their future depends on the confidence they inspire consumers.
The Egyptian Society for Finance and Investment Studies was established in 2010 (according to the Egyptian Civil Associations Law) by a group of investment experts in Egypt.
The Egyptian Association for Finance and Investment Studies works to serve certain goals, the most important of which is to support the basic concepts of the non-banking financial services industry, especially the field of financial markets, in addition to disseminating the basics of studying investment approaches among many sectors of society and developing the investment climate by spreading sound investment awareness.
Drug Dealer Loses Private Keys For $57m Worth of Bitcoin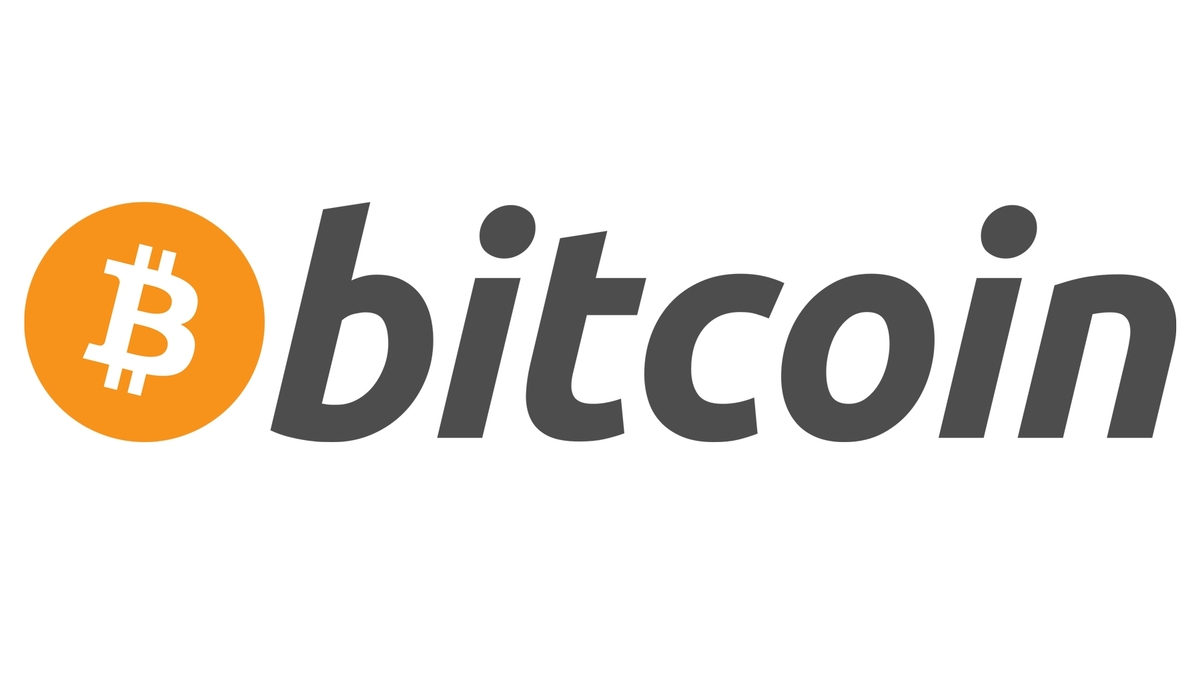 An Irish drug dealer who decided to hide his fortune in Bitcoin has lost the private keys to his wallets that contained around 6,000 Bitcoin (around $57m) on them.
According to Irish Times, The drug dealer lost his keys after hiding them with his fishing rod, which has gone missing. The dealer bought most of the bitcoin in late 2011 and early 2012 using cash he made growing crops of cannabis.
In early 2017 he had around 6,000 bitcoin in one account but he feared it may be too easy for a hacker to hack it so he decided to spread his Bitcoin fortune across 12 new wallets and transferred exactly 500 bitcoin to each wallet.
He then printed out the private keys for his newly created accounts onto an A4 piece of paper and hid the paper inside the aluminum cap of his case containing his rod at his rented house.
He was arrested for growing weed at his house in 2017 and jailed for five years. The landlord decided to clean up the house and trough the dealer's belongings away to a dump.
Garda officers said they were hopeful advances in technology would one day enable them to access the bitcoin so it could be sold.
Losing private keys to crypto wallets is a genuine problem for crypto that needs to be solved.