Burst Coin Summer Hackathon Starting Today. Win up to 1 MILLION BURST Coins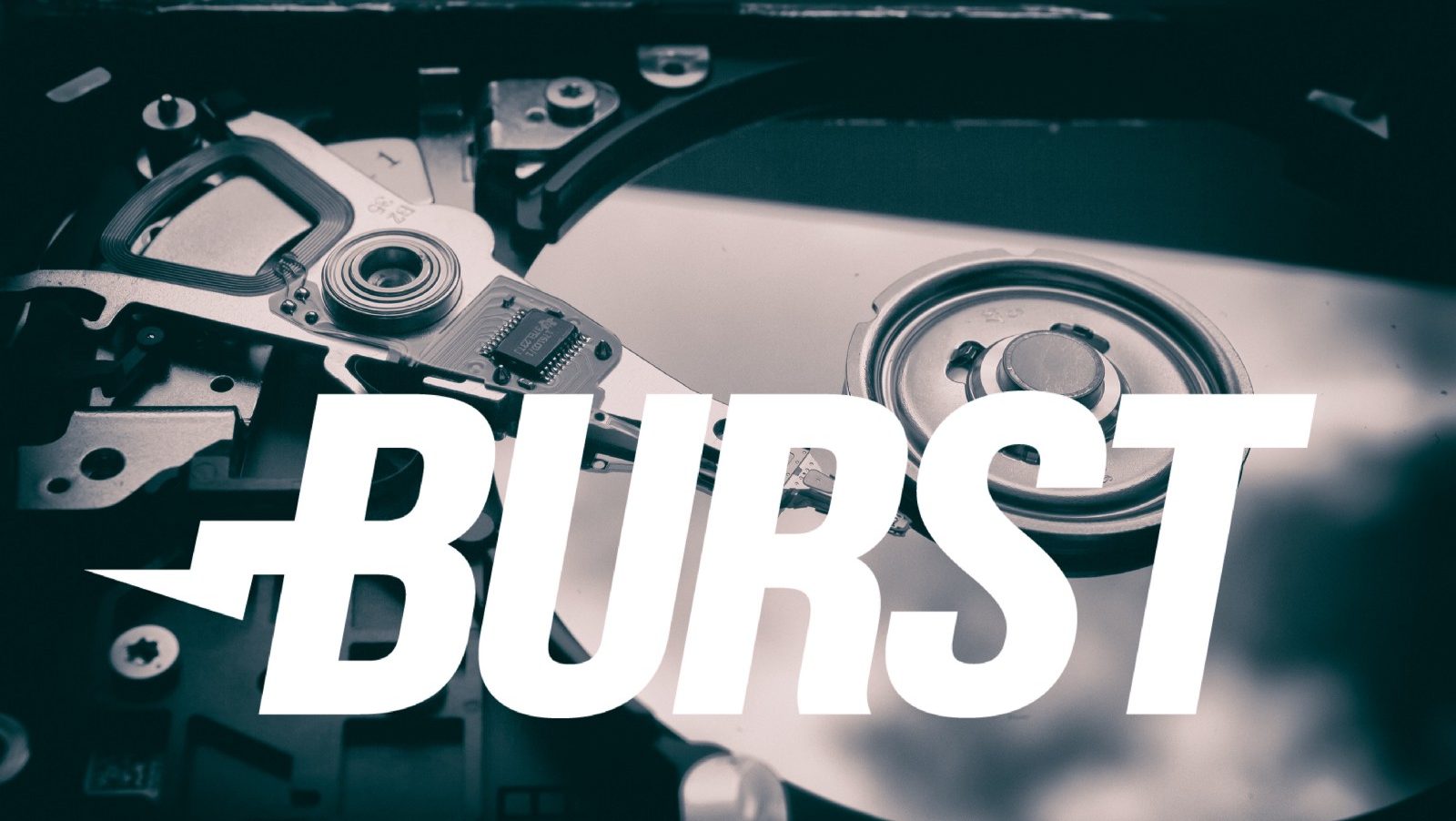 A Burst Coin Community-funded Event Burst Summer Hackathon has Started Today! with the chance to win up to1 Milion in BURST Coins.
Burstcoin (BURST) is a cryptocurrency and an Eco system built from a fork of the Nxt (NXT) cryptocurrency cryptocurrency was founded in August 2014. One of the major innovations that enabled these solutions was the introduction of a Proof-of-Capacity (PoC) algorithm. BURST is (as far as i know) the only coin that can be mined using Hard Disks.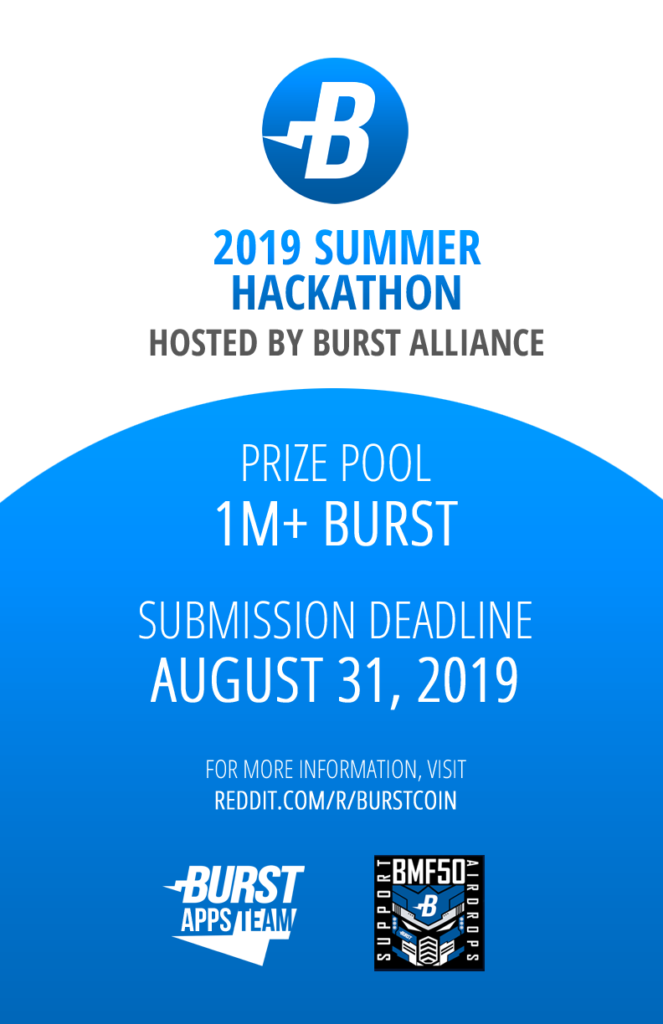 Burst Summer Hackathon Event Details:
Prize Pool: 1 Million BURST (and rising)
Submissions accepted until August 31, 2019, 12:00AM PT (GMT-8).
Prize Pool: 1 Million BURST (and rising)
Submissions accepted until August 31, 2019, 12:00AM PT (GMT-8).
3 winners will split the balance of the Prize Pool as follows:

1st place: 75%
2nd place: 20%
3rd place: 5%

No limits on team sizes. Entrants may be on multiple teams.
Anyone (except Judges) is eligible to participate.
Multiple entries are allowed.
Judging Criteria:
Extra points may be awarded for using community projects and libraries like BlockTalk, BurstJS, Burstkit4j, etc.
Extra points may be awarded for projects falling into one or more of these categories:
Smart contracts
Hardware integrations
Exchange support / compatibility
E-commerce
Retail adoption
Extra points may be awarded to projects releasing their code under a permissive open source license like GPL, MIT, or Apache.
How to Submit An Entry:
Submit entries to (1) Burstcoin Reddit, and (2) via email to [email protected] (cc: [email protected]) by the deadline, including these materials:
A written summary of your project.
A showcase of your project in one or more of these formats:
Video (links to YouTube are preferred)
Working Example / Demo
Proof / Whitepaper
Source Materials
Design Documents
A link to view the source code (optional, but preferred).
An 800×600 px graphic/artwork to go with your project.
Please indicate if you would prefer to opt out of your project from being listed on a Burst Hackathon showcase web site.
If you have any immediate questions or comments, feel free to leave them here. We look forward to building awesome stuff together!
This is a community-funded event. We want to give a HUGE thanks to everyone who has donated to make this possible, but let's not stop there. Please show your support and donate to the prize pool today:
Around $3.1 Billion Were Stolen from DeFi Protocols in 2022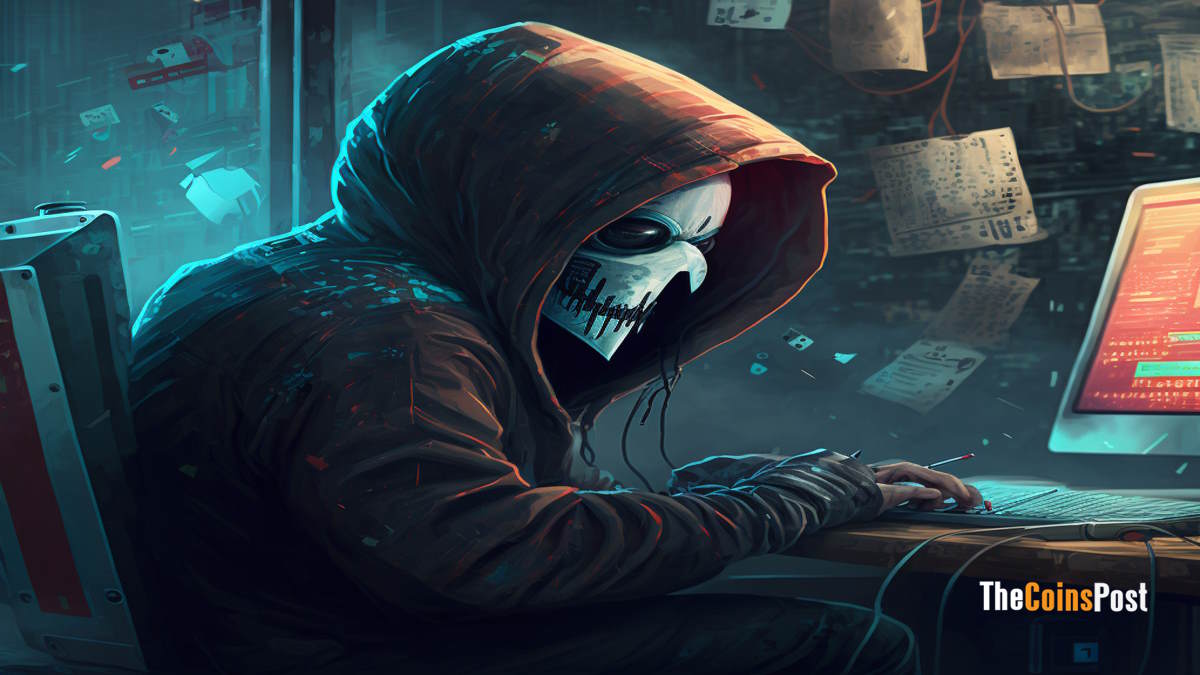 According to the latest report from Chainalysis, last year was the worst year ever recorded for cryptocurrency hacks. The year 2022 saw the largest ever crypto hacking, with cryptocurrency businesses losing a around $3.8 billion in crypto.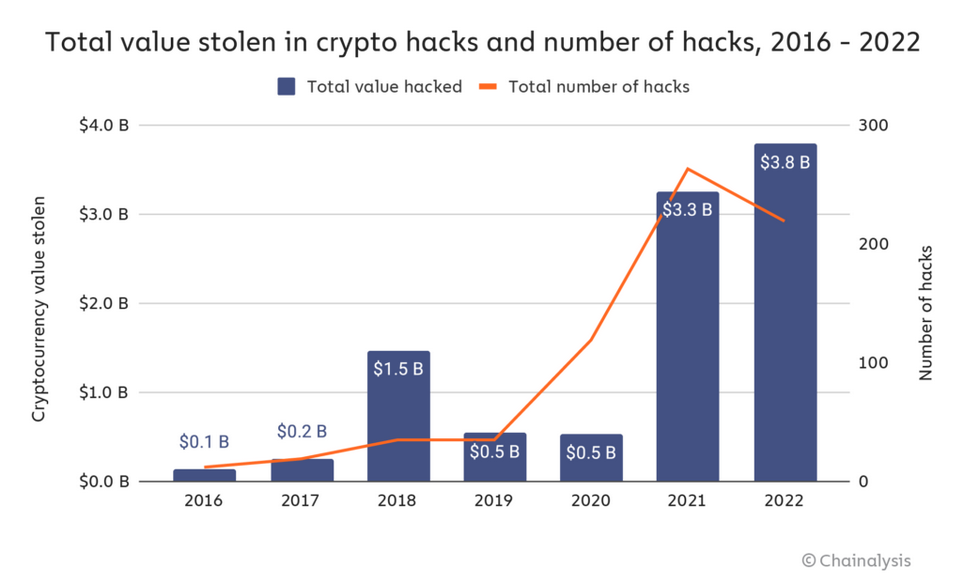 According to a report, 82% or $3.1 billion of all cryptocurrency theft by hackers in 2022 was attributed to decentralized finance protocols, known as DeFi protocols.
DeFi protocols utilize written codes to regulate the usage of virtual currency on blockchain networks. Smart contracts, a form of digital contracts, play a crucial role in DeFi. These publicly accessible sets of instructions allow for borrowing, lending, and transactions without intermediaries. Transactions occur automatically once the terms and conditions outlined in the smart contract are met.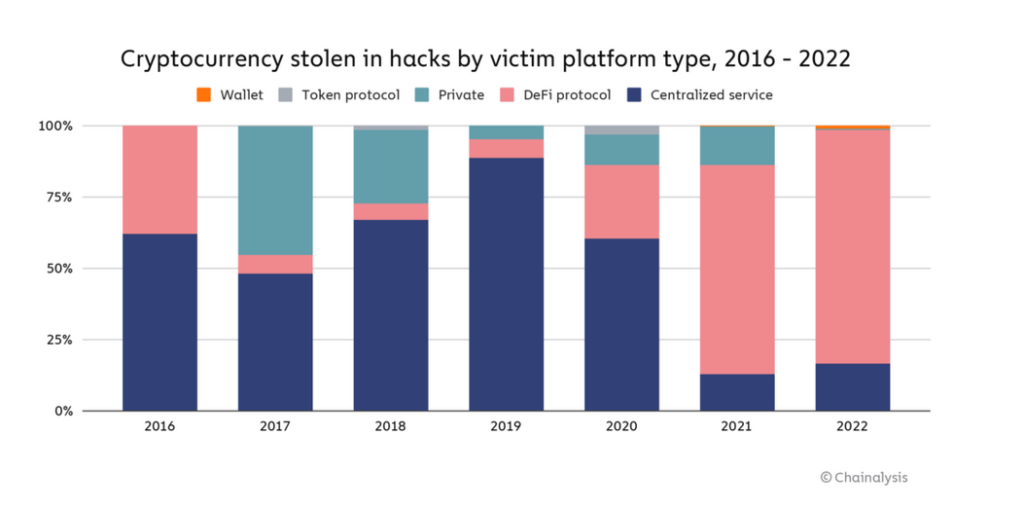 DeFi is a rapidly growing and attractive aspect of the cryptocurrency space, primarily due to its transparency. Transactions in DeFi occur on the blockchain and the governing smart contract code is publicly visible, allowing users to fully understand what will happen to their funds. This transparency is particularly appealing in 2023 after many centralized cryptocurrency businesses faced issues due to a lack of transparency in their actions and risk profiles. However, this same transparency also leaves DeFi vulnerable as hackers can scan for vulnerabilities in the code and exploit them for theft.
The Top 10 Most Popular Cryptocurrencies in 2023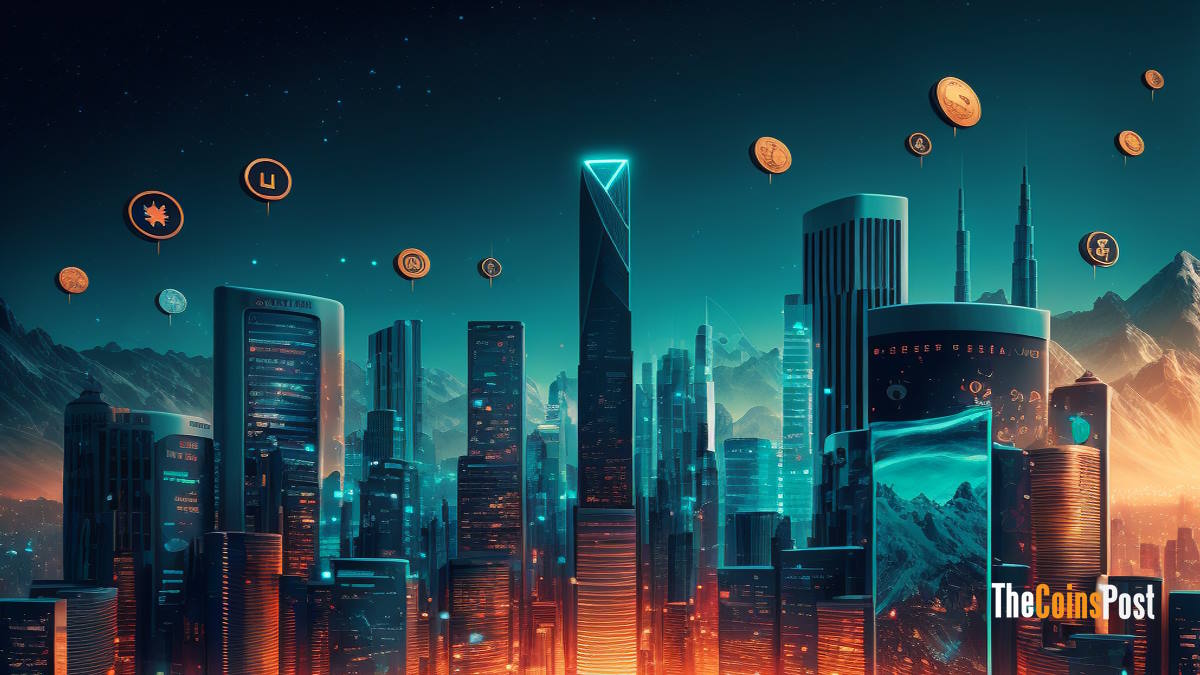 Cryptocurrencies have became a popular subject in the recent years. In this post, we will take a look at the top 10 most popular cryptocurrencies by market capitalization, as of February 2023.
Bitcoin
Bitcoin (BTC) – Bitcoin is the original cryptocurrency and still the largest by market cap. It was created in 2009 by an unknown individual or group going by the name of Satoshi Nakamoto. Bitcoin is decentralized and operates on a blockchain network.
Ethereum
Ethereum (ETH) – Ethereum is a decentralized, open-source blockchain platform that enables the creation of smart contracts and decentralized applications (dApps). It was created by Vitalik Buterin in 2015 and is currently the second-largest cryptocurrency by market cap.
Binance Coin
Binance Coin (BNB) – Binance Coin is the native token of the Binance exchange, one of the largest cryptocurrency exchanges in the world. It was created in 2017 and is used to pay for trading fees on the Binance platform.
Dogecoin
Dogecoin (DOGE) – Dogecoin was created as a joke in 2013, but it has since become one of the most popular cryptocurrencies in the world. It was initially created as a parody of Bitcoin but has gained a significant following in recent years.
Cardano
Cardano (ADA) – Cardano is a blockchain platform that aims to create a more secure and sustainable ecosystem for the development of decentralized applications. It was created by Charles Hoskinson in 2015.
XRP
XRP (XRP) – XRP is the native token of the Ripple network, a decentralized payment protocol that enables fast, low-cost international money transfers. It was created by Ripple Labs in 2012.
Tether
Tether (USDT) – Tether is a stablecoin that is pegged to the value of the US dollar. It is often used as a safe haven asset during times of market volatility.
Polkadot
Polkadot (DOT) – Polkadot is a multi-chain network that aims to connect different blockchain ecosystems together. It was created by Gavin Wood in 2016 and is currently the eighth-largest cryptocurrency by market cap.
Uniswap
Uniswap (UNI) – Uniswap is a decentralized exchange protocol built on the Ethereum blockchain. It allows users to trade cryptocurrencies in a trustless, decentralized manner.
Solana
Solana (SOL) – Solana is a high-performance blockchain platform that aims to provide fast, low-cost transactions for decentralized applications. It was created in 2017 and is currently the tenth-largest cryptocurrency by market cap.
Conclusion
These are just a few of the most popular cryptocurrencies that are currently available. Each one has its own unique features and uses, and the crypto market is constantly evolving, so it's important to do your own research and stay informed. Keep in mind that past performance is not indicative of future results.
The Key Features of Ravencoin Blockchain
Ravencoin is a blockchain platform that was created in 2018 as a fork of the Bitcoin codebase. Its main focus is on the transfer of assets, such as tokens, from one person to another. Unlike other blockchain platforms, Ravencoin is designed specifically for the transfer of assets and does not have a built-in smart contract functionality.
The Ravencoin blockchain was launched on January 3rd, 2018, with the first block being mined by a group of developers known as the Ravencoin Development Team. The launch was met with a positive response from the cryptocurrency community and the project quickly gained a dedicated following.
Since its launch, Ravencoin has undergone several upgrades and improvements. In 2019, the Ravencoin team released Ravencoin 2.0, which included several new features such as token issuance, messaging, and voting. In 2020, Ravencoin 3.0 was released which includes the new X16R hashing algorithm and new token issuance structure, which allows for the creation of unique assets and tokens.
Asset Creation
Ravencoin allows for the creation of unique assets, or tokens, on its blockchain. These tokens can represent a wide range of assets, such as virtual or physical items, real estate, and even stock in a company. This feature makes Ravencoin a versatile platform for businesses and individuals looking to create and transfer digital assets.
Low Transaction Fees
Ravencoin's transaction fees are significantly lower than other blockchain platforms such as Ethereum. This makes it an attractive option for businesses and individuals looking to transfer assets in a cost-effective manner.
Security
Ravencoin uses a proof-of-work consensus mechanism, similar to Bitcoin, to secure its network and confirm transactions. This ensures that the network is secure and transactions are confirmed in a timely manner. Ravencoin uses X16R hashing algorithm, which is designed to allow for more decentralized mining than Bitcoin's SHA-256 algorithm.
Community-driven Development
Ravencoin has a strong open-source development community and a large and active community of users. This community plays a key role in the development and growth of the platform and helps to ensure its long-term success.
Easy to Use
Ravencoin has an easy-to-use interface and wallets, making it accessible for users who are new to blockchain technology.
Customizable
Ravencoin allows for customization of tokens and assets, meaning that users can define their own assets, set up rules and restrictions, and create unique token issuance structures.
Ravencoin Price Chart
Conclusion
Ravencoin's main advantages are its asset creation, low transaction fees, security, community-driven development, easy-to-use interface, open-source code, and customization options. These features make Ravencoin a strong contender in the blockchain space for asset transfer and other use cases.