How Cryptocurrency Is Impacting Esports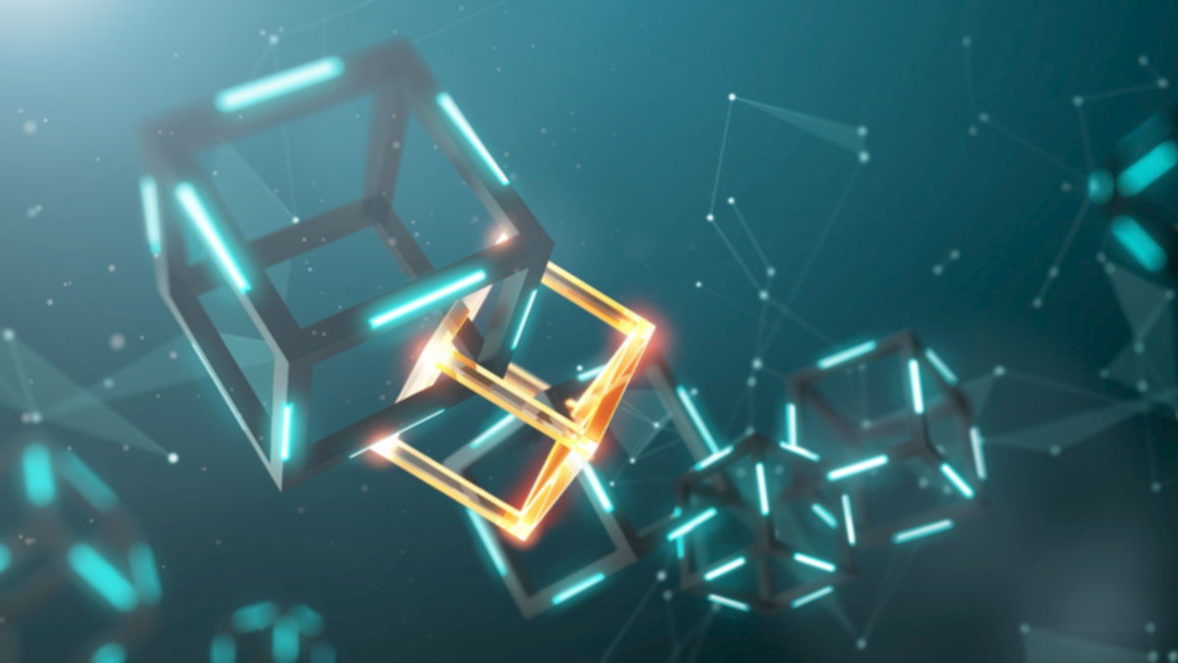 The esports sector has skyrocketed in popularity over the past five years and there are now 454 million competitive gaming fans spread across the globe. It has enjoyed a rapid rise from niche pursuit to multibillion-dollar industry and its potential for future growth is immense.
The esports scene appeals to a young, tech-savvy audience and it is bursting with dynamism, excitement and innovation. It mirrors the cryptocurrency movement in many ways and there are a number of synergies between both industries, so it is unsurprising to see them becoming increasingly intertwined.
Teenage Gamers Become Multimillionaires
For the uninitiated, esports essentially involves teenagers and young adults playing video games against one another in a bid to win prizes. The world's leading Dota 2 players just converged upon Shanghai to contest The International 2019 and the prize money on offer was $34.3 million.
The team that won, OG, shared $15.5 million, meaning $3.1 million apiece for each of the five team members – N0tail, JerAx, ana, Ceb and Topson. The winner of the solo event this year's Fortnite World Cup, a 16-year-old from Pennsylvania called Bugha, walked off with $3 million, so we are talking about serious money here.
The winners of Wimbledon, The Masters and the Indy 500 received less than that, showing just how far esports has come in recent years. Major companies from a wide spectrum of industries are piling in, as sponsors of big teams and tournaments include MasterCard, Intel, Coca-Cola, Audi, KFC, Samsung and many, many more.
The Consumers of the Future
They know that esports fans are the consumers of the future, and sponsoring tournaments is a great way to target them. Securing sponsorship from these huge firms is beneficial to the competitive gaming sector, as it allows players to earn more money and it makes the scene more professional, but they can sometimes feel clunky. Bud Light's foray into esports was one such disaster.
The crypto sector has no such worries. It can be woven seamlessly into competitive gaming, and both industries can flourish alongside one another.
The reason the prize pool for The International 2019 was so high is down to the compendium model that developer Valve uses. Dota 2 players buy a "battle pass" each year and a portion of that cash is funnelled into the prize money for The International.
Revolutionising In-Game Transactions
Blockchain technology can be used to make those battle pass transactions quicker, simpler and safer. The biggest esports operate on a free to play model whereby they make money from charging players for optional in-game extras, including cosmetic upgrades and new skills. Dota 2, League of Legends, CS:GO, Fortnite, Overwatch, Hearthstone and more all use this economic model.
And it is big business. The esports industry is worth $1.1 billion in 2019, according to NewZoo, but that only factors in media rights deals, ticket sales, commercial tie-ins and merchandising. The games that are thriving because of their popularity within the esports sector make a lot more money than that.
League of Legends, for instance, made more than $3.5 billion for developer Riot Games in 2017 and 2018. Fortnite developer Epic Games makes billions each year by charging for in-game microtransactions and it is targeting esports in order to achieve longevity for the popular battle royale title.
A Decentralised Currency
Yet these in-game transactions are currently far from perfect. It is difficult to receive money from around the world, and developers like Valve have used platforms such as Steam to circumnavigate the issue. Yet it can be slow, laborious and rife with middlemen taking a cut. Cryptocurrency can negate all of that in one fell swoop.
The likes of Bitcoin, Ether, Bitcoin Cash and Litecoin are set up as decentralised digital currencies that transcend international boundaries with ease. Banks are out of the loop, so there are no middlemen taking a cut and no central governments threatening the transaction.
It is also a lot more secure for gamers and developers alike. There is no need for gamers to insert private details into web forms and hand over credit card details, which can be targeted by hackers. Crypto transactions are anonymous, peer-to-peer trades and it represents the best way for gaming companies to sell in-game extras to hundreds of millions of players around the world.
Crypto Firms Invest in Esports
A number of crypto firms are investing heavily in the space. Bitrefill, for example, is a crypto trading platform that allows gamers to purchase vouchers for online gaming services like as Steam and Blizzard's Battle.net, with Bitcoin. GamerAll allows CS:GO players to buy skins, keys and items with a huge range of cryptocurrencies, from Bitcoin, Ripple and Bitcoin Cash to Monero, Stratis and ZCash.
Unikrn, a site dedicated to esports betting, tips and news, is another great example of an esports pioneer investing heavily in the cypto sector. Using the Ethereum blockchain, it can process up to 9,000 wagers per second, and if you check out esports betting markets here you will see just how many betting options there are.
"We have the safest wagering experience," said Ryan Jurado, head of global content at Unikrn. "Traditional wagering does a perfectly fine job, but being able to incorporate blockchain makes everything easier for the customer, makes everything easier for us and makes everything easier for regulators. And it lets us unlock new functionality down the road."
A Wealth of Potential
Cryptocurrency is impacting upon esports and the wider video gaming industry in a huge number of ways, and they will only become more interwoven in future in mutually beneficial ways.
Gamers have been accustomed to trading in fiat currencies for digital currencies that can be spent on in-game purchases for more than a decade, so it is an easy sell to them. The target demographic for these two sectors is very similar and it is growing with each passing year, so the potential is huge.
Dubai Launches Blockchain-Enabled E-Marketplace For Trading Agricultural Commodities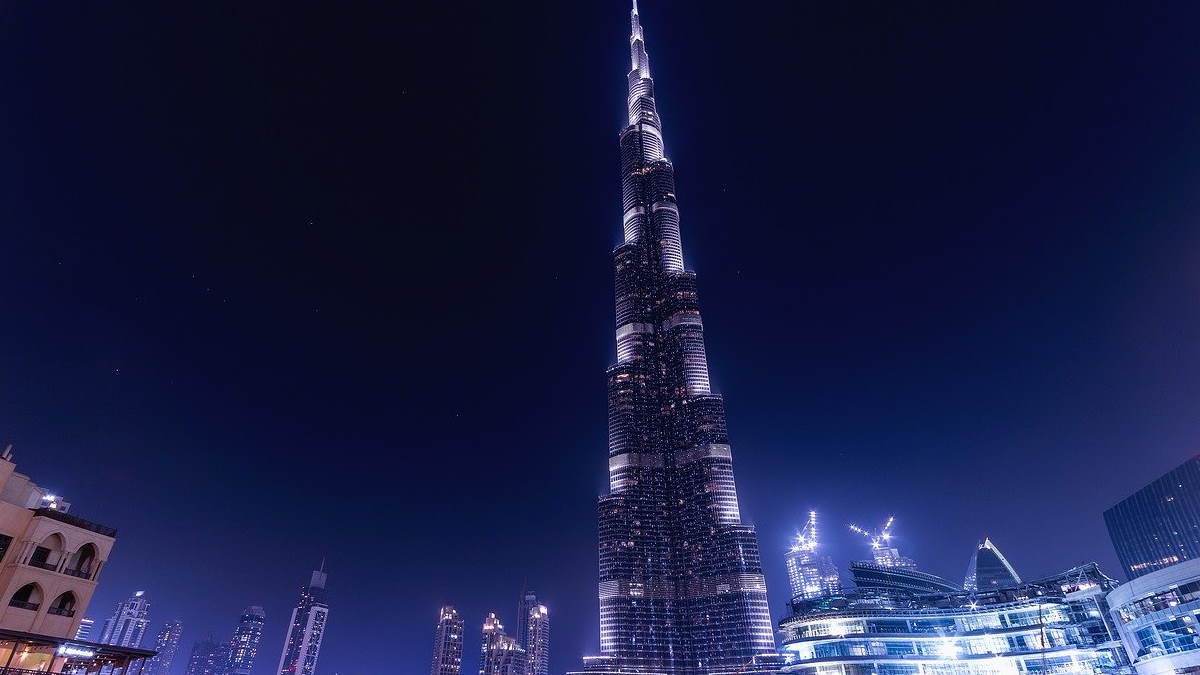 Government of Dubai has launched the Blockchain-enabled Agriota E-Marketplace for sourcing and trading agricultural commodities. The new platform will connect Indian farmers with companies in the United Arab Emirates to trade cereals, pulses, oil seeds, fruits, vegetables, spices and condiments.
The ultimate goal of positioning our nation as a world leading hub in innovation-driven food security

Ahmed Bin Sulayem, the chief executive officer of the DMMC, which runs a free trade zone, said in a statement.
The launch was attended by His Excellency Pavan Kapoor, Ambassador of India to the UAE and focused on how the Agriota platform will positively impact the UAE's food security and economy and the way in will also boost trade ties with India
This is a powerful example of transparency, digital efficiency and disintermediation, as Indian farmers connect directly with the UAE's food industry (food processing companies, traders, and wholesalers). This reduces the role of intermediaries, and makes supply chain and traceability efforts more efficient. Other services on the platform include accounting, contract, and regulatory compliance services, which reduces bureaucracy for all involved.
Agriota platform was developed by CropData Technology, an Indian company whose mission is to help marginal and small farmers.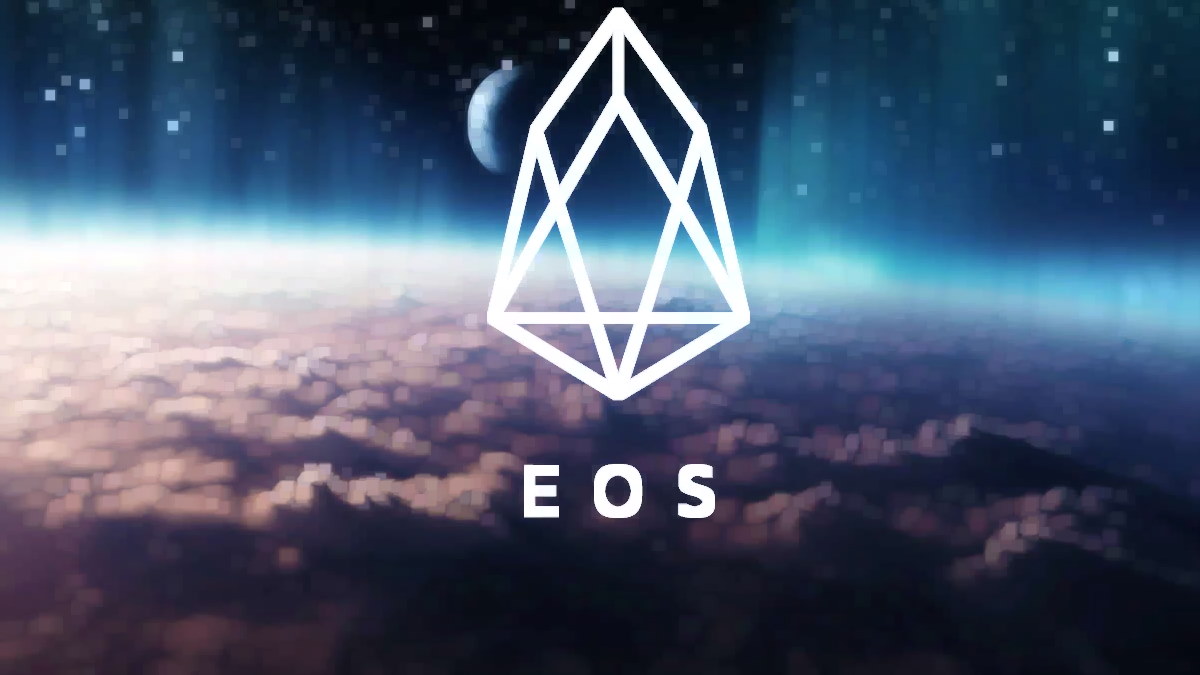 EOS coin is a digital currency that was officially launched by Block One in late 2017. Block one is a blockchain company that is specialized in developing blockchain and decentralized projects, and aims to give developers easy-to-use tools for developing decentralized applications.
What is Decentralized applications (dApps)
If you have a copy of a car game on your mobile phone, it loads a copy of its files locally into the phone's memory so when you launch the game your mobile phone wills search for those files and execute them so you can play the game. Likewise if you have a copy of a movie, song, or something else.

The decentralized application is designed to store files on the Blockchain network instead of storing them on your phone. Suppose that this car game is a decentralized application, then all copies of this game will be stored on the blockchain network.
The decentralized application also provides a fertile environment for developers, giving them high security and fast access, and instead of creating applications within the limits of a single device, they can be created within the limits of a huge potential network.
The EOS project aims to provide a convenient, easy-to-use platform for all decentralized application developers, based on blockchain technology. EOS was designed to be the platform for decentralized applications, similar to the iOS operating system for iPhone applications, and the Windows operating system for computer applications. This depends on developing the blockchain technology itself into a comprehensive market and a user friendly option.
What are the advantages of EOS coin?
EOS is not the first or the only currency to use blockchain technology. There is "Ethereum", one of the most prominent competitors, as it ranks second in the cryptocurrency market after "Bitcoin".
However, EOS offers several advantages, including:

Possibility of expansion
That is, the system's ability to expand and grow, while maintaining the efficiency of its work, Bitcoin can conduct 7-12 transactions per second, while Ethereum conducts 20-30 transactions per second, while bank payment methods such as Visa and MasterCard make more than 30,000 transactions per second. This is why the EOS platform is designed with open capabilities, even exceeding the barrier of 40 thousand transactions per second in the testing phase.
Free token template
Most blockchain projects require the purchase of certain codes or «tokens», to reach the project for a period of time, while EOS has created what it called a free access model, which is not free in the absolute sense, but instead of buying distinct codes that are valid for a limited period, it is enough to buy EOS codes or Advance payment for permanent access to the development platform.


Development package
The development package, or development group, is a set of tools that allows developers and programmers to create and modify applications. The more sophisticated this package and size, gives programmers wider options. In this context, Block One presented a distinctive competitive development package that offers many options.
Authentication
The EOS platform enables users to create new accounts directly on the blockchain network, unlike many other projects that rely on blockchain technology. This option provides quick easy access.
Verify ownership
The EOS platform was created based on the verification model, as all computers on the network verify the number of tokens or codes each participant possesses, and the more the participant owns more currencies the more role he plays in storing and resolving data, which is known as proof of work.

This system is similar to the Bitcoin mining system, but it does not consume much energy and does not require much potential.

Take into account inflation
This project is designed to continue to launch new currencies or tokens only with the growth of the network and the growth of the user base, in order to account for inflation, and to avoid the problem experienced by Bitcoin from a large fluctuation in price, and to keep the price of eos symbols appropriate for the user. The price of the one EOS code was $ 2.67 on June 3, 2020.

How can EOS coin be purchased?
Buying an EOS coin is like buying any other blockchain coin. To start with you should choose an electronic wallet to store your EOS assets, generally the best way is to store your digital assets or your coins in an offline wallet. There is a wide variety of EOS wallets out there.

If you want to buy EOS currencies to develop decentralized applications, you can go to the EOS Blockchain platform and create an account using the "EOS Account Creator", then pay a certain amount to access the development platform.
UNICEF Cryptocurrency Fund invests 125 ETH in Eight Blockchain Companies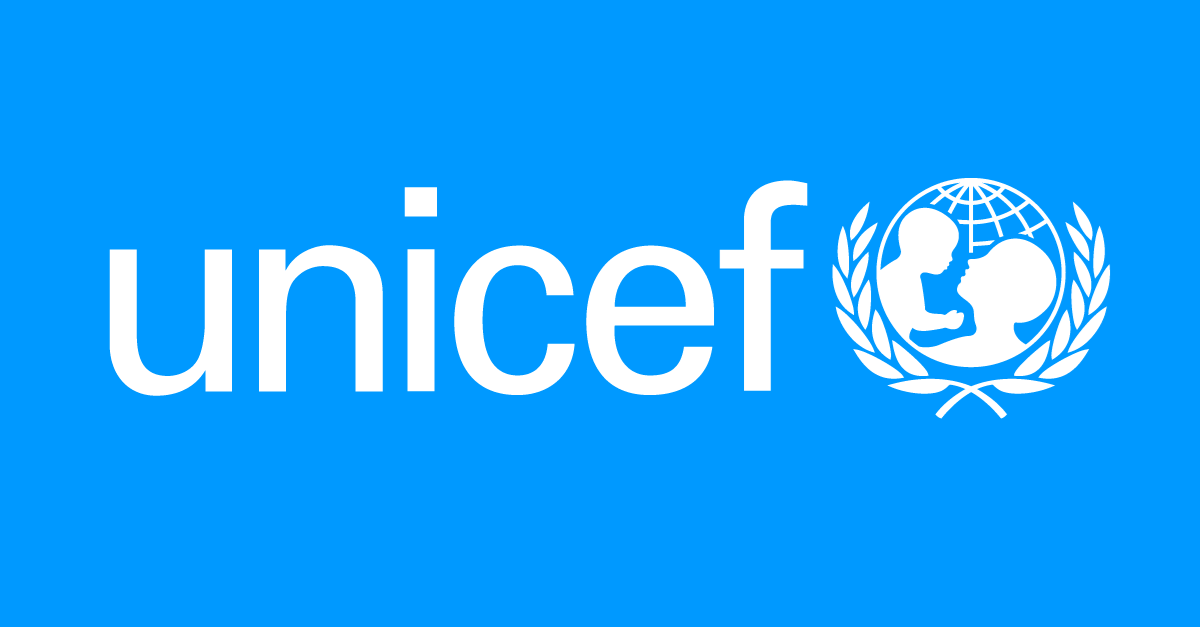 The UNICEF Cryptocurrency Fund (CryptoFund) announced that it will invest 125 ETH in the eight companies – from seven countries – to develop prototypes, pilot, or scale their technologies over six months.
All UNICEF Cryptocurrency Fund's chosen startups have previously received up to $100,000 from UNICEF's Innovation Fund and are now receiving cryptocurrency to continue the development of their open-source and digital public goods.
We are seeing the digital world come at us more quickly than we could have imagined – and UNICEF must be able to use all of the tools of this new world to help children today and tomorrow

says Chris Fabian, Senior Adviser, co-Lead, UNICEF
Chosen Blockchain Startups
Afinidata (Guatemala): Afinidata uses artificial intelligence to provide parents with a personal assistant that guides them with personalized and effortless early-childhood activities, delivered directly into messaging apps they already use to communicate with family and friends and without requiring any new downloads. 
Avyantra (India): Avyantra has successfully moved from the proof of concept stage to a fully accomplished product with support from the UNICEF Innovation fund. Avyantra's team has developed PreSco, a cloud-based application to facilitate early diagnosis of neonatal sepsis through machine learning methods.
Cireha (Argentina): Cireha created an app called "Cboard," to help more children with speech impairments communicate through symbols. It's particularly interested in scaling into countries where these types of tools are virtually nonexistent. Further down the line, it wants to add machine learning and new interfaces to its product.
Ideasis (Turkey): medical system app to treat phobias or social anxiety disorders.
OS City (Mexico): is issuing blockchain-based government assets, heading towards issuing 1,000 blockchain IDs to allocate children's educational diplomas.
StaTwig (India): Using blockchain technology to to secure food for millions living in poverty.
Somleng (Cambodia): is scaling its low-cost Interactive Voice Response platform by partnering with the Government of Cambodia to send vital information about COVID-19.
Utopic (Chile): A learning game.
UNICEF is currently open to receiving applications from startups using blockchain tech. Program beneficiaries will obtain funding grants for up to US$100,000 (in fiat or cryptocurrency). To learn more or to apply check out the UNICEF Innovation Fund's call for submissions here.