How Cryptocurrency Is Impacting Esports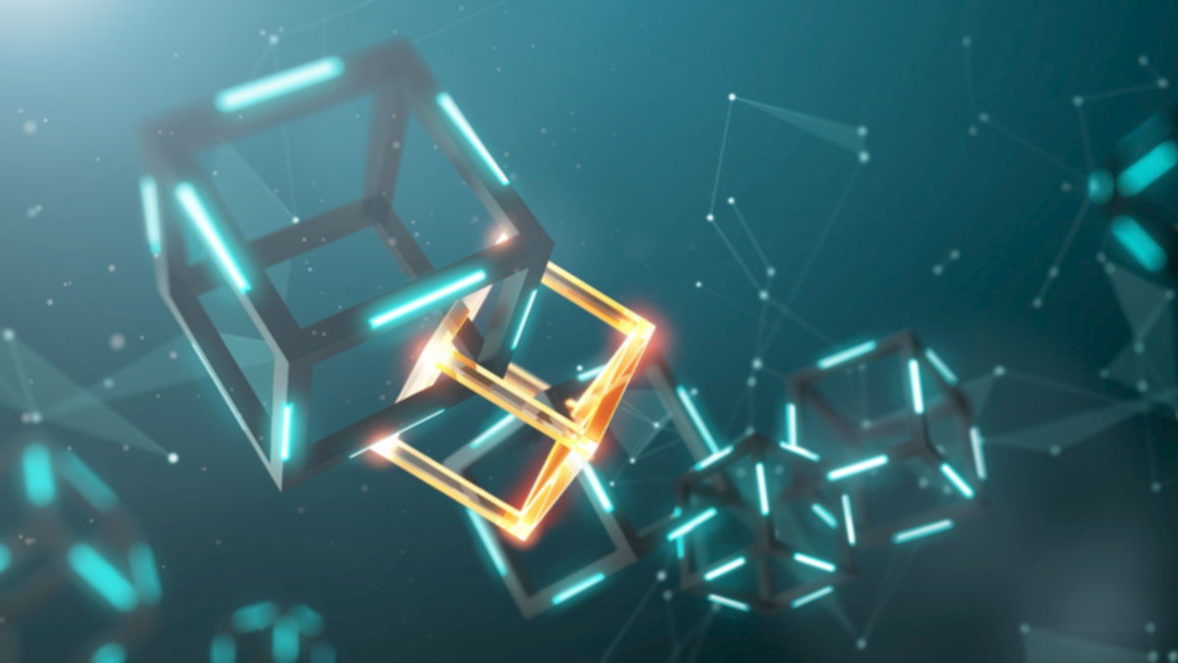 The esports sector has skyrocketed in popularity over the past five years and there are now 454 million competitive gaming fans spread across the globe. It has enjoyed a rapid rise from niche pursuit to multibillion-dollar industry and its potential for future growth is immense.
The esports scene appeals to a young, tech-savvy audience and it is bursting with dynamism, excitement and innovation. It mirrors the cryptocurrency movement in many ways and there are a number of synergies between both industries, so it is unsurprising to see them becoming increasingly intertwined.
Teenage Gamers Become Multimillionaires
For the uninitiated, esports essentially involves teenagers and young adults playing video games against one another in a bid to win prizes. The world's leading Dota 2 players just converged upon Shanghai to contest The International 2019 and the prize money on offer was $34.3 million.
The team that won, OG, shared $15.5 million, meaning $3.1 million apiece for each of the five team members – N0tail, JerAx, ana, Ceb and Topson. The winner of the solo event this year's Fortnite World Cup, a 16-year-old from Pennsylvania called Bugha, walked off with $3 million, so we are talking about serious money here.
The winners of Wimbledon, The Masters and the Indy 500 received less than that, showing just how far esports has come in recent years. Major companies from a wide spectrum of industries are piling in, as sponsors of big teams and tournaments include MasterCard, Intel, Coca-Cola, Audi, KFC, Samsung and many, many more.
The Consumers of the Future
They know that esports fans are the consumers of the future, and sponsoring tournaments is a great way to target them. Securing sponsorship from these huge firms is beneficial to the competitive gaming sector, as it allows players to earn more money and it makes the scene more professional, but they can sometimes feel clunky. Bud Light's foray into esports was one such disaster.
The crypto sector has no such worries. It can be woven seamlessly into competitive gaming, and both industries can flourish alongside one another.
The reason the prize pool for The International 2019 was so high is down to the compendium model that developer Valve uses. Dota 2 players buy a "battle pass" each year and a portion of that cash is funnelled into the prize money for The International.
Revolutionising In-Game Transactions
Blockchain technology can be used to make those battle pass transactions quicker, simpler and safer. The biggest esports operate on a free to play model whereby they make money from charging players for optional in-game extras, including cosmetic upgrades and new skills. Dota 2, League of Legends, CS:GO, Fortnite, Overwatch, Hearthstone and more all use this economic model.
And it is big business. The esports industry is worth $1.1 billion in 2019, according to NewZoo, but that only factors in media rights deals, ticket sales, commercial tie-ins and merchandising. The games that are thriving because of their popularity within the esports sector make a lot more money than that.
League of Legends, for instance, made more than $3.5 billion for developer Riot Games in 2017 and 2018. Fortnite developer Epic Games makes billions each year by charging for in-game microtransactions and it is targeting esports in order to achieve longevity for the popular battle royale title.
A Decentralised Currency
Yet these in-game transactions are currently far from perfect. It is difficult to receive money from around the world, and developers like Valve have used platforms such as Steam to circumnavigate the issue. Yet it can be slow, laborious and rife with middlemen taking a cut. Cryptocurrency can negate all of that in one fell swoop.
The likes of Bitcoin, Ether, Bitcoin Cash and Litecoin are set up as decentralised digital currencies that transcend international boundaries with ease. Banks are out of the loop, so there are no middlemen taking a cut and no central governments threatening the transaction.
It is also a lot more secure for gamers and developers alike. There is no need for gamers to insert private details into web forms and hand over credit card details, which can be targeted by hackers. Crypto transactions are anonymous, peer-to-peer trades and it represents the best way for gaming companies to sell in-game extras to hundreds of millions of players around the world.
Crypto Firms Invest in Esports
A number of crypto firms are investing heavily in the space. Bitrefill, for example, is a crypto trading platform that allows gamers to purchase vouchers for online gaming services like as Steam and Blizzard's Battle.net, with Bitcoin. GamerAll allows CS:GO players to buy skins, keys and items with a huge range of cryptocurrencies, from Bitcoin, Ripple and Bitcoin Cash to Monero, Stratis and ZCash.
Unikrn, a site dedicated to esports betting, tips and news, is another great example of an esports pioneer investing heavily in the cypto sector. Using the Ethereum blockchain, it can process up to 9,000 wagers per second, and if you check out esports betting markets here you will see just how many betting options there are.
"We have the safest wagering experience," said Ryan Jurado, head of global content at Unikrn. "Traditional wagering does a perfectly fine job, but being able to incorporate blockchain makes everything easier for the customer, makes everything easier for us and makes everything easier for regulators. And it lets us unlock new functionality down the road."
A Wealth of Potential
Cryptocurrency is impacting upon esports and the wider video gaming industry in a huge number of ways, and they will only become more interwoven in future in mutually beneficial ways.
Gamers have been accustomed to trading in fiat currencies for digital currencies that can be spent on in-game purchases for more than a decade, so it is an easy sell to them. The target demographic for these two sectors is very similar and it is growing with each passing year, so the potential is huge.
BitOasis Partners With MBC Group
BitOasis, the Middle East and North Africa's (MENA) leading crypto-asset trading platform, has entered into a strategic partnership with MBC GROUP, the largest and leading media company in the MENA region.
The tie-up will see MBC support BitOasis in rolling out crypto educational and awareness campaigns across the region through MBC GROUP's full portfolio of digital platforms and TV channels.
UAE-based BitOasis has grown to become the region's largest crypto trading platform, having recorded over USD 4 Billion in trading volume to date.
According to "The Chainalysis 2021 Geography of Cryptocurrency Report", the MENAT (Middle East, North Africa & Turkey) region's cryptocurrency market grew by 1500% between July 2020 and June 2021. The recent surge in crypto activity makes the MENAT region one of the fastest growing markets in the world. A recent You Gov study shows that 21% of those surveyed in the UAE indicated that they intended to invest in crypto within the next 12 months – the third highest figure globally. The same survey shows that 18% of Saudi residents already trade in crypto. BitOasis plans to connect with this audience via its trusted regional brand and a new educational program distributed across the largest media network for MENA.
Commenting on the growth potential within the regional crypto space, Ola Doudin, CEO and co-founder of BitOasis said: "In countries like the UAE and Saudi Arabia crypto assets are steadily going mainstream due to early adoption by tech-savvy Millennial and Gen Z retail investors, but a massive majority across the region still do not have a good understanding of this emerging asset class. BitOasis has an obligation to address that. We are ramping up efforts to ensure consumers are aware and educated about investing in crypto across our region whilst offering the simplest and most accessible way to invest."
Doudin continued: "Our collaboration with the MBC Group aligns with BitOasis's long-term objective of building an efficient, secure and inclusive virtual asset ecosystem within the region. Crypto education is front and center of our strategy, and MBC's trusted and high-visibility platforms will allow us to localize our approach towards educating regional audiences about virtual assets."
Fadel Zahreddine, Group Director of Emerging Media at MBC GROUP added:
"We're witnessing the fast speed at which our region is embracing and adopting the blockchain and web3 technologies. Seeing as how crypto currencies are essential to this ecosystem, we see this partnership as a natural progression as we usher in this new era."
Srinu Chowhan, VP of Marketing & Growth at BitOasis adds: "Our goal is to bridge the crypto knowledge gap, and our partnership with MBC will help us realize this goal. BitOasis's crypto awareness initiatives will help demystify blockchain and crypto assets, and MBC's media platforms will play a key role in ensuring this educational content reaches across the region."
UAE to issue its own Govcoin Cryptocurrency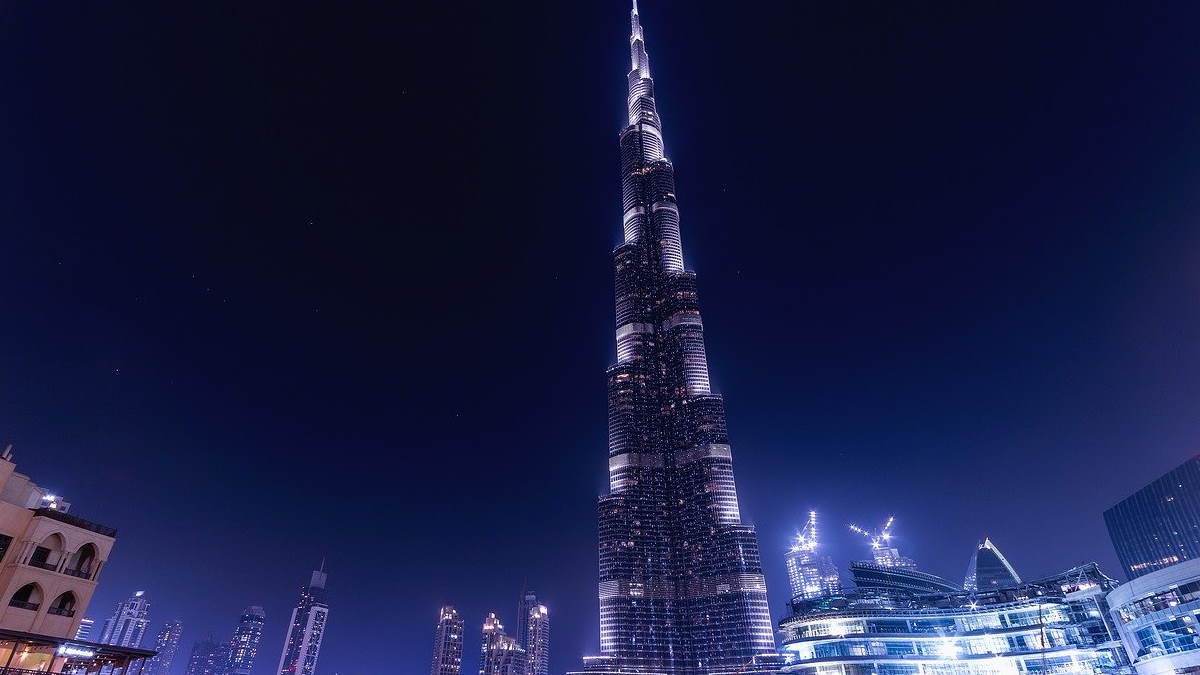 The Central Bank of the United Arab Emirates (CBUAE) has unveiled its plan to launch a new digital currency as part of its 2023-2026 strategy plan to become one of the world's top 10 central banks.
In its announcement, the CBUAE said that its strategy includes seven objectives, including the issuance of the digital currency – known as CBDCs or Govcoins – and driving digital transformation in the UAE's financial services sector by utilising the latest artificial intelligence and big data solutions.
The strategy will also see technology used across inspection, monitoring and insurance systems, in addition to utilising the UAE's digital ID infrastructure (UAE Pass) to bolster financial inclusion and easy access to financial services.
The UAE and some of the other Gulf economies have talked about introducing digital currencies at some stage. By making it part of its 2023-26 roadmap, the UAE regulator has set a clear timeline.
Dubai Launches Blockchain-Enabled E-Marketplace For Trading Agricultural Commodities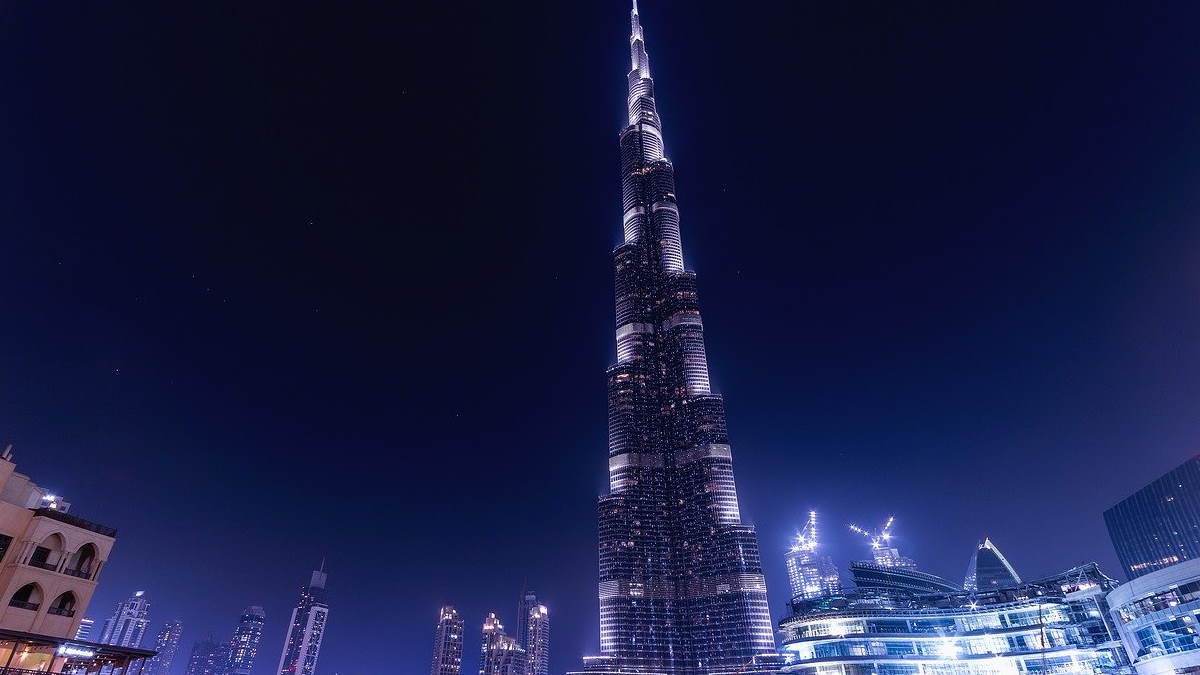 Government of Dubai has launched the Blockchain-enabled Agriota E-Marketplace for sourcing and trading agricultural commodities. The new platform will connect Indian farmers with companies in the United Arab Emirates to trade cereals, pulses, oil seeds, fruits, vegetables, spices and condiments.
The ultimate goal of positioning our nation as a world leading hub in innovation-driven food security

Ahmed Bin Sulayem, the chief executive officer of the DMMC, which runs a free trade zone, said in a statement.
The launch was attended by His Excellency Pavan Kapoor, Ambassador of India to the UAE and focused on how the Agriota platform will positively impact the UAE's food security and economy and the way in will also boost trade ties with India
This is a powerful example of transparency, digital efficiency and disintermediation, as Indian farmers connect directly with the UAE's food industry (food processing companies, traders, and wholesalers). This reduces the role of intermediaries, and makes supply chain and traceability efforts more efficient. Other services on the platform include accounting, contract, and regulatory compliance services, which reduces bureaucracy for all involved.
Agriota platform was developed by CropData Technology, an Indian company whose mission is to help marginal and small farmers.