The comparison between Traditional Vs Blockchain-based Crowdfunding Campaign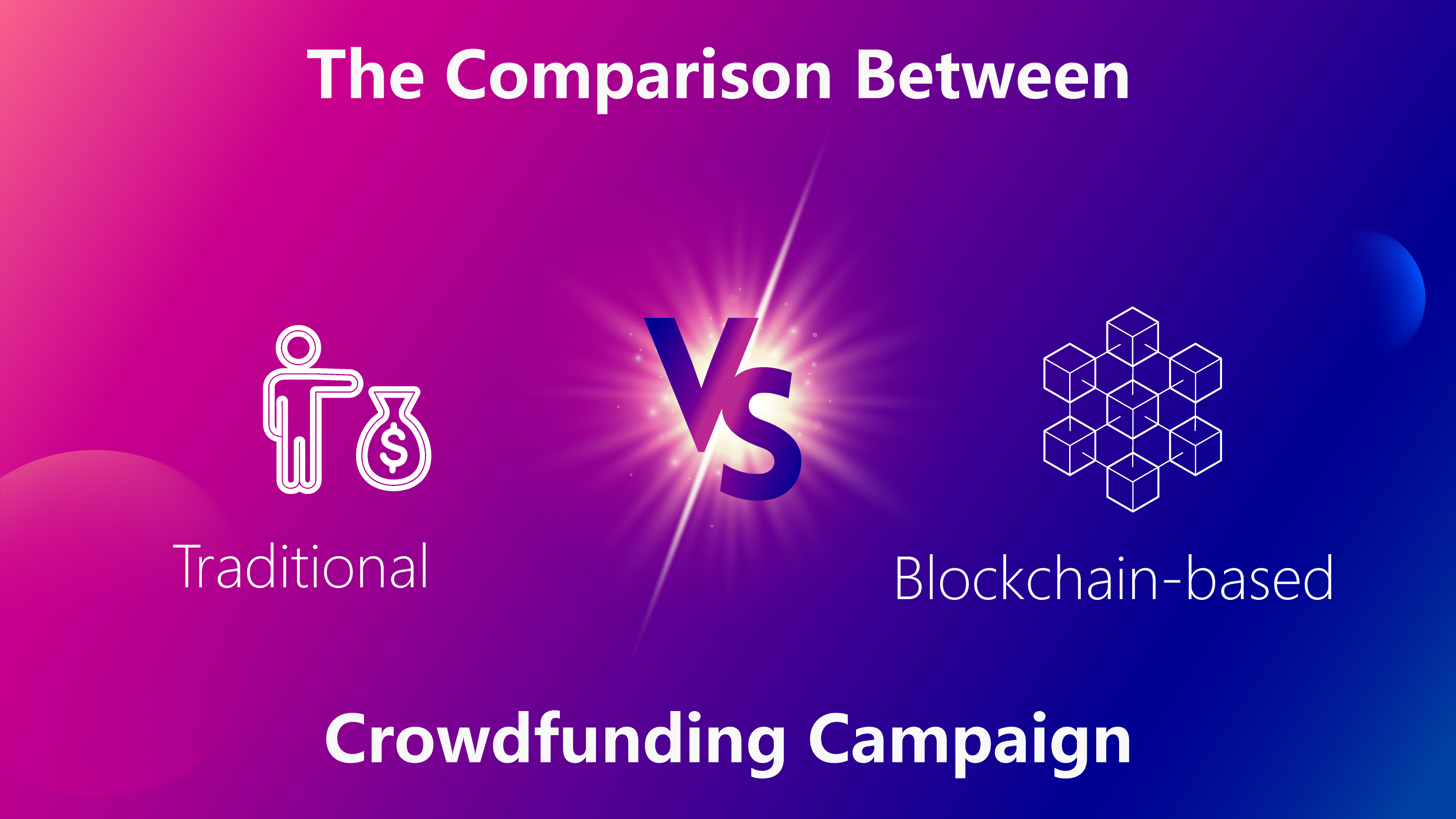 The whole concept of crowdfunding is a uniquely romantic one. A successful crowdfunding campaign is the ultimate rags-to-riches story. Think about it, starry-eyed entrepreneurs minting millions of dollars because a group of people believed in their product and story. That is pretty much the script of a feel-good Hollywood movie. The harsh reality of the situation is that very few crowdfunding campaigns actually get to taste any measure of success. Starting and executing a lucrative crowdfunding campaign can be excruciating. So, in this article, let's see what running a traditional crowdfunding campaign looks like. After that, we will see how blockchain-based crowdfunding models provide a better alternative.
What running a traditional crowdfunding campaign looks like?
First and foremost, getting listed on Kickstarter or Indiegogo is a chore in itself. Both of these platforms have a list of rules and categories that your project must abide by. Unfortunately, this means that if you have a slightly non-conventional project, then you will not be listed. Plus, if you want to get listed on Kickstarter, you must reside in one of 22 countries, equivalent to only 11% of countries in the world.

The real task begins once you get listed. Crowdfunding platforms make the majority of their money from listing fees. This means that if you follow all the rules, then your project will mostly get listed. However, as you will eventually find out, the crowdfunding space is oversaturated with projects. You will have to work hard just to stand out from the rest. What this unfortunately means is that you will be spending the majority of your time focussing solely on marketing. A lot of project creators fall into this "marketing trap," and they get distracted from creating their product. What this leads to is an unfinished or subpar final product.
Finally, even if you do everything correctly, you will still probably fall short of your initial funding goal. Out of 142,301 projects that have ended up on Indiegogo, only 9.3% raised 100% of their goals or higher. The figure is much better on Kickstarter, where 44% of the projects meet their funding goals. However, on the flip side, it shows that more than 50% of the projects on Kickstarter don't even meet their funding goals.
The numbers get even more disturbing when we take a deeper look.
80% of Indiegogo projects fail to raise more than just a quarter of their goal.
46% of Kickstarter campaigns fail to raise more than a fifth of their goal.
In the technology category, about 3.6% of Indiegogo projects meet their goals. On Kickstarter, it's about 34%.
So, to summarize, here is the situation as it stands:
You need to be from a select few countries to get listed on a prominent platform like Kickstarter. Even then, your project needs to follow certain rules and regulations.
Once you get listed, you have to focus a lot on marketing to stand out. This usually means that you will be distracted from completing your product to an expected level of quality.
Even if you do everything properly, you will still not raise enough funds.
The Blockchain Solution
By leveraging blockchain technology and smart contracts, crowdfunding platforms will be able to bring in the three features it sorely lacks: decentralization, transparency, and trust. So, how different will it be for a creator to run a campaign in a decentralized environment? Let's take a look.

First of all, blockchain-based crowdfunding platforms are decentralized. There is no one setting unreasonable rules and restrictions to prevent you from listing your project. If you have an idea, then you can get it funded – simple as that.

Secondly, a blockchain-based platform can help create an internal decentralized marketplace that is fueled by the native token of that platform. In platforms like PledgeCamp, the creators will have the ability to economically incentivize their backers to do the marketing for them. In exchange for their services, the backers will get paid in the native PLG tokens.
Finally, a campaign getting funded on a decentralized crowdfunding platform will have a higher chance of reaching their funding goals. The reason being, by leveraging smart contracts, backers will be able to keep the creators accountable for their actions. In the section above, we have talked about how the majority of the projects fail to raise enough funds. The reason why this happens is because the backers don't have faith in the creators to finish their project to completion.

In total, over $500 million dollars have gone to failed projects on Kickstarter alone, and less than one-third of their 15.7 million users have supported a second project. These platforms don't hold their creators accountable because they don't want to take on the additional responsibility of dispute arbitration.

However, smart contracts will change the way accountability has been handled thus far. Backers will now be able to lock up a part of their funds as escrow within the contract. The locked-up funds will only be credited to the creators once they complete some predefined milestones. This simple innovation achieves two things:
Backers will have increased trust in the system.
Creators will be incentivized to see their project to completion.
So, to summarize, here is what a creator's journey looks like in a blockchain-based crowdfunding campaign:
You can list your project regardless of your geographic location.
Instead of wasting a considerable amount of money on a marketing agency or a large chunk of your time in marketing efforts, you can incentivize your backers to do the marketing for you.
Thanks to smart contracts, your backers will trust the system and help you reach your funding goal.
Conclusion
Like crowdfunding, several other industries and sectors have significantly benefited from blockchain integration. The principles of decentralization, transparency, and trust can impact an industry via positive disruption. While crowdfunding is a multi-billion dollar industry, it has been stagnating lately because of the problems mentioned above. By leveraging the blockchain, crowdfunding platforms will be able to take their game to the next level.

Video: SWELL 2019 Moneygram and Ripple full panel
MoneyGram CEO Alex Holmes in conversation with Ripple CEO Brad Garlinghouse as they discuss an exiting development in the financial blockchain technology space.
Swell conference, was a two days event organized by Ripple in Singapore on November 6-7.
During the event, Ripple said it has surpassed 300 customers, which consists of a "global network of banks, financial institutions and payment providers that sends money globally, instantly and reliably for fractions of a penny." Indeed, a blog post elaborated that Ripple has customers "in more than 45 countries and 6 continents using RippleNet, with payout capabilities in 70+ countries."
Video: Camila Russo interviews Vitalik Buterin
Camila Russo interviews Vitalik Buterin at the ETHWaterloo 2 opening ceremonies.
ETHWaterloo is organized by the core Ethereum global team, along with dozens of volunteers who invest their time and energy to make this event happen. The event took place on November 8 – 10, 2019 | Waterloo, Canada
Egypt Will Issue a Digital Currency Next Year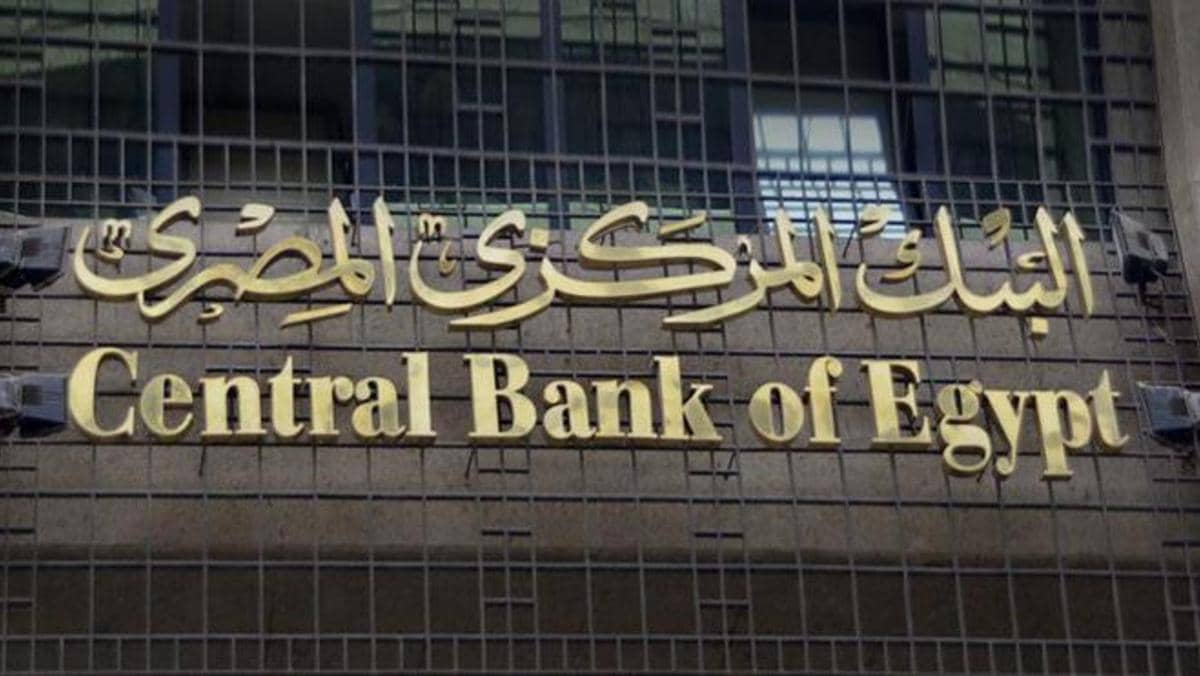 Finally, after a long period of refusal, the Central Bank of Egypt revealed that it will complete the study to launch a digital currency next year, in cooperation with a number of international institutions.
According "Almal News", Ehab Nasr, Central Bank's VP assistant and head of payment systems and financial technology sector, the central bank will finalize the launch of a digital currency next year.
Nasr said that the Central Bank is cooperating in this regard with international institutions that he did not disclose, also did not disclose whether the new Egypt digital currency will be used only in internal banking transactions or will be available for public use and trade, where the study includes the need for the Egyptian market for digital currency and legislation necessary to launch .
A number of central banks around the world are seriously considering launching cryptocurrencies under their control, notably China's central bank , Tunisia and Turkey.
The Central Bank of Egypt has repeatedly refused to deal with the use of digital currencies , including Bitcoin, pointing out that their prices are volatile due to speculation and lack of control by governments.
Recently, Arab central bankers recognized digital currencies during the meeting of the Board of Governors of Arab Banks and Monetary Institutions, and stressed the importance of addressing the risks arising from the use of digital currencies and the possible effects on monetary policies and the importance of appropriate preparation and capacity-building of central banks that wish to issue such Digital workers, development of digital identity standards, principles of customer identification, development of legislation and strengthening of international coordination in the face of risks.
Ayman Hussein, Deputy Governor of the Central Bank of the payment systems sector, said in October last year, that the Central bank began a study on the possibility of issuing an Egyptian digital currency, without disclosing further details, stressing that it comes in the context of reducing the circulation of banknotes And the transformation into a non-cash society.
Last year, The Central Bank issued a formal warning last year against dealing in all types of virtual cryptocurrencies, especially Bitcoin, because it is not issued by any central bank and is not supervised by any regulatory body in the world, and therefore lacks the official guarantee and government support enjoyed by the official currencies issued by central banks.