The comparison between Traditional Vs Blockchain-based Crowdfunding Campaign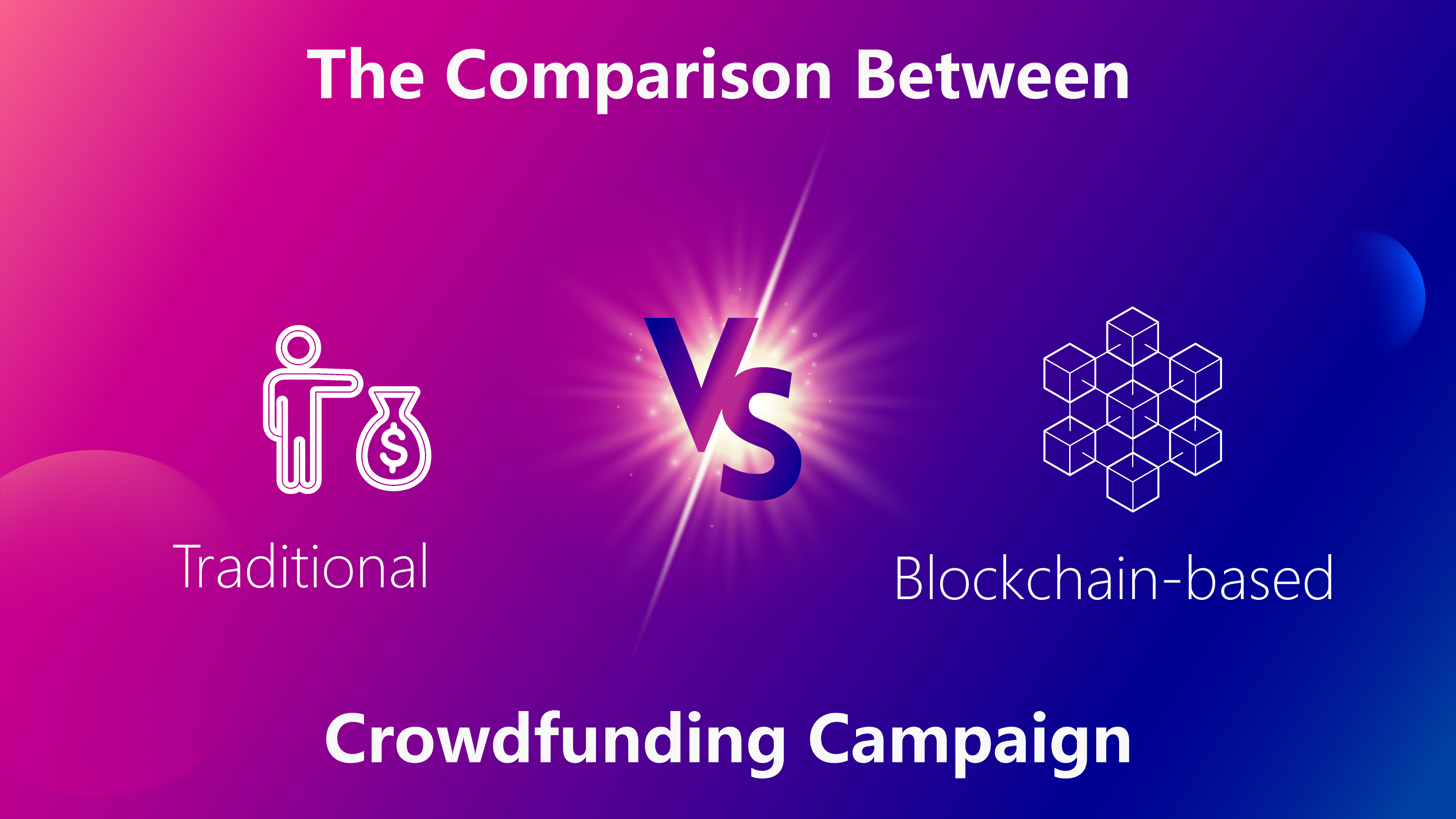 The whole concept of crowdfunding is a uniquely romantic one. A successful crowdfunding campaign is the ultimate rags-to-riches story. Think about it, starry-eyed entrepreneurs minting millions of dollars because a group of people believed in their product and story. That is pretty much the script of a feel-good Hollywood movie. The harsh reality of the situation is that very few crowdfunding campaigns actually get to taste any measure of success. Starting and executing a lucrative crowdfunding campaign can be excruciating. So, in this article, let's see what running a traditional crowdfunding campaign looks like. After that, we will see how blockchain-based crowdfunding models provide a better alternative.
What running a traditional crowdfunding campaign looks like?
First and foremost, getting listed on Kickstarter or Indiegogo is a chore in itself. Both of these platforms have a list of rules and categories that your project must abide by. Unfortunately, this means that if you have a slightly non-conventional project, then you will not be listed. Plus, if you want to get listed on Kickstarter, you must reside in one of 22 countries, equivalent to only 11% of countries in the world.

The real task begins once you get listed. Crowdfunding platforms make the majority of their money from listing fees. This means that if you follow all the rules, then your project will mostly get listed. However, as you will eventually find out, the crowdfunding space is oversaturated with projects. You will have to work hard just to stand out from the rest. What this unfortunately means is that you will be spending the majority of your time focussing solely on marketing. A lot of project creators fall into this "marketing trap," and they get distracted from creating their product. What this leads to is an unfinished or subpar final product.
Finally, even if you do everything correctly, you will still probably fall short of your initial funding goal. Out of 142,301 projects that have ended up on Indiegogo, only 9.3% raised 100% of their goals or higher. The figure is much better on Kickstarter, where 44% of the projects meet their funding goals. However, on the flip side, it shows that more than 50% of the projects on Kickstarter don't even meet their funding goals.
The numbers get even more disturbing when we take a deeper look.
80% of Indiegogo projects fail to raise more than just a quarter of their goal.
46% of Kickstarter campaigns fail to raise more than a fifth of their goal.
In the technology category, about 3.6% of Indiegogo projects meet their goals. On Kickstarter, it's about 34%.
So, to summarize, here is the situation as it stands:
You need to be from a select few countries to get listed on a prominent platform like Kickstarter. Even then, your project needs to follow certain rules and regulations.
Once you get listed, you have to focus a lot on marketing to stand out. This usually means that you will be distracted from completing your product to an expected level of quality.
Even if you do everything properly, you will still not raise enough funds.
The Blockchain Solution
By leveraging blockchain technology and smart contracts, crowdfunding platforms will be able to bring in the three features it sorely lacks: decentralization, transparency, and trust. So, how different will it be for a creator to run a campaign in a decentralized environment? Let's take a look.

First of all, blockchain-based crowdfunding platforms are decentralized. There is no one setting unreasonable rules and restrictions to prevent you from listing your project. If you have an idea, then you can get it funded – simple as that.

Secondly, a blockchain-based platform can help create an internal decentralized marketplace that is fueled by the native token of that platform. In platforms like PledgeCamp, the creators will have the ability to economically incentivize their backers to do the marketing for them. In exchange for their services, the backers will get paid in the native PLG tokens.
Finally, a campaign getting funded on a decentralized crowdfunding platform will have a higher chance of reaching their funding goals. The reason being, by leveraging smart contracts, backers will be able to keep the creators accountable for their actions. In the section above, we have talked about how the majority of the projects fail to raise enough funds. The reason why this happens is because the backers don't have faith in the creators to finish their project to completion.

In total, over $500 million dollars have gone to failed projects on Kickstarter alone, and less than one-third of their 15.7 million users have supported a second project. These platforms don't hold their creators accountable because they don't want to take on the additional responsibility of dispute arbitration.

However, smart contracts will change the way accountability has been handled thus far. Backers will now be able to lock up a part of their funds as escrow within the contract. The locked-up funds will only be credited to the creators once they complete some predefined milestones. This simple innovation achieves two things:
Backers will have increased trust in the system.
Creators will be incentivized to see their project to completion.
So, to summarize, here is what a creator's journey looks like in a blockchain-based crowdfunding campaign:
You can list your project regardless of your geographic location.
Instead of wasting a considerable amount of money on a marketing agency or a large chunk of your time in marketing efforts, you can incentivize your backers to do the marketing for you.
Thanks to smart contracts, your backers will trust the system and help you reach your funding goal.
Conclusion
Like crowdfunding, several other industries and sectors have significantly benefited from blockchain integration. The principles of decentralization, transparency, and trust can impact an industry via positive disruption. While crowdfunding is a multi-billion dollar industry, it has been stagnating lately because of the problems mentioned above. By leveraging the blockchain, crowdfunding platforms will be able to take their game to the next level.

Dubai Launches Blockchain-Enabled E-Marketplace For Trading Agricultural Commodities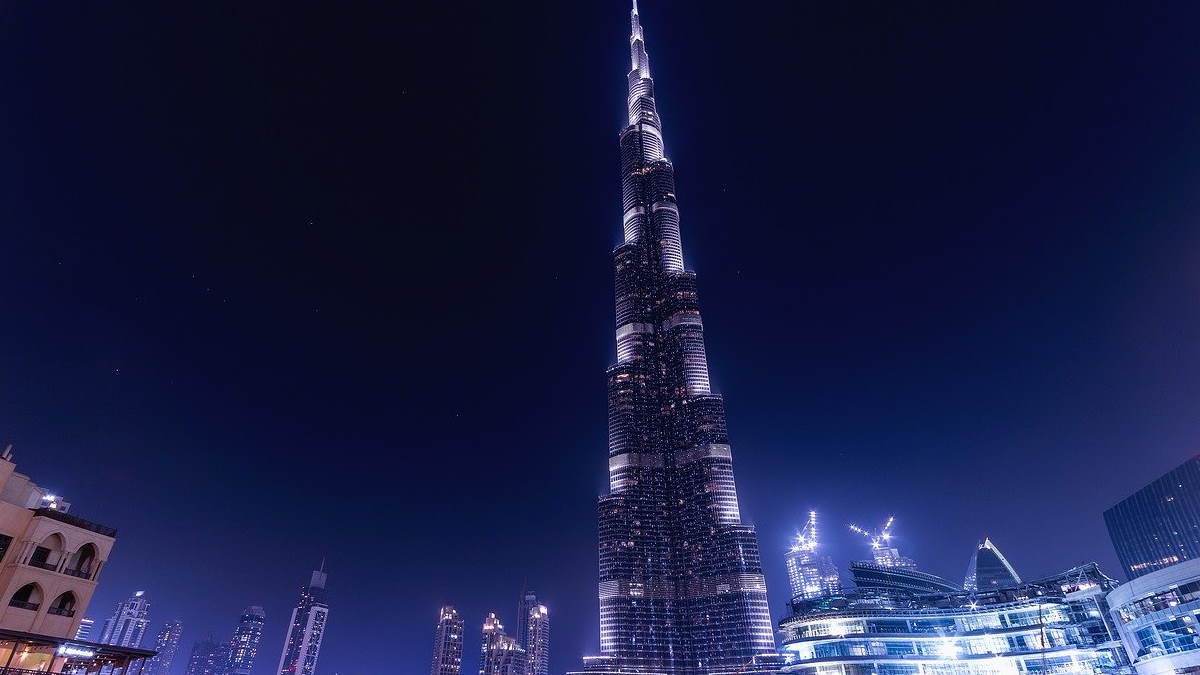 Government of Dubai has launched the Blockchain-enabled Agriota E-Marketplace for sourcing and trading agricultural commodities. The new platform will connect Indian farmers with companies in the United Arab Emirates to trade cereals, pulses, oil seeds, fruits, vegetables, spices and condiments.
The ultimate goal of positioning our nation as a world leading hub in innovation-driven food security

Ahmed Bin Sulayem, the chief executive officer of the DMMC, which runs a free trade zone, said in a statement.
The launch was attended by His Excellency Pavan Kapoor, Ambassador of India to the UAE and focused on how the Agriota platform will positively impact the UAE's food security and economy and the way in will also boost trade ties with India
This is a powerful example of transparency, digital efficiency and disintermediation, as Indian farmers connect directly with the UAE's food industry (food processing companies, traders, and wholesalers). This reduces the role of intermediaries, and makes supply chain and traceability efforts more efficient. Other services on the platform include accounting, contract, and regulatory compliance services, which reduces bureaucracy for all involved.
Agriota platform was developed by CropData Technology, an Indian company whose mission is to help marginal and small farmers.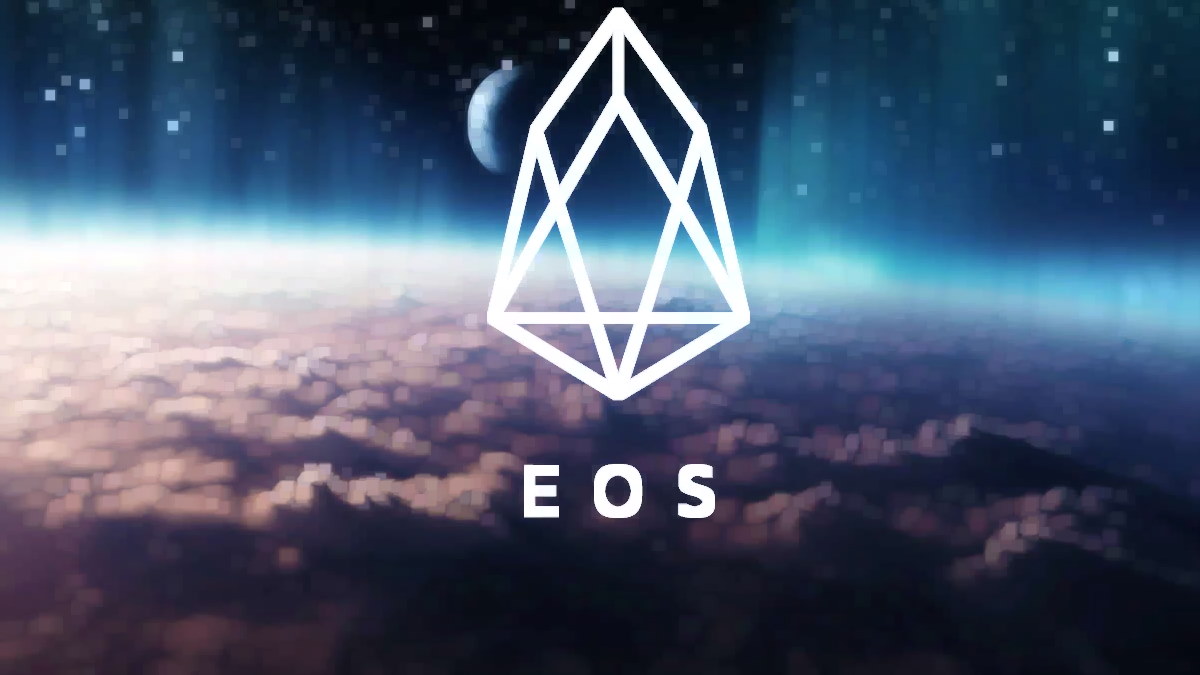 EOS coin is a digital currency that was officially launched by Block One in late 2017. Block one is a blockchain company that is specialized in developing blockchain and decentralized projects, and aims to give developers easy-to-use tools for developing decentralized applications.
What is Decentralized applications (dApps)
If you have a copy of a car game on your mobile phone, it loads a copy of its files locally into the phone's memory so when you launch the game your mobile phone wills search for those files and execute them so you can play the game. Likewise if you have a copy of a movie, song, or something else.

The decentralized application is designed to store files on the Blockchain network instead of storing them on your phone. Suppose that this car game is a decentralized application, then all copies of this game will be stored on the blockchain network.
The decentralized application also provides a fertile environment for developers, giving them high security and fast access, and instead of creating applications within the limits of a single device, they can be created within the limits of a huge potential network.
The EOS project aims to provide a convenient, easy-to-use platform for all decentralized application developers, based on blockchain technology. EOS was designed to be the platform for decentralized applications, similar to the iOS operating system for iPhone applications, and the Windows operating system for computer applications. This depends on developing the blockchain technology itself into a comprehensive market and a user friendly option.
What are the advantages of EOS coin?
EOS is not the first or the only currency to use blockchain technology. There is "Ethereum", one of the most prominent competitors, as it ranks second in the cryptocurrency market after "Bitcoin".
However, EOS offers several advantages, including:

Possibility of expansion
That is, the system's ability to expand and grow, while maintaining the efficiency of its work, Bitcoin can conduct 7-12 transactions per second, while Ethereum conducts 20-30 transactions per second, while bank payment methods such as Visa and MasterCard make more than 30,000 transactions per second. This is why the EOS platform is designed with open capabilities, even exceeding the barrier of 40 thousand transactions per second in the testing phase.
Free token template
Most blockchain projects require the purchase of certain codes or «tokens», to reach the project for a period of time, while EOS has created what it called a free access model, which is not free in the absolute sense, but instead of buying distinct codes that are valid for a limited period, it is enough to buy EOS codes or Advance payment for permanent access to the development platform.


Development package
The development package, or development group, is a set of tools that allows developers and programmers to create and modify applications. The more sophisticated this package and size, gives programmers wider options. In this context, Block One presented a distinctive competitive development package that offers many options.
Authentication
The EOS platform enables users to create new accounts directly on the blockchain network, unlike many other projects that rely on blockchain technology. This option provides quick easy access.
Verify ownership
The EOS platform was created based on the verification model, as all computers on the network verify the number of tokens or codes each participant possesses, and the more the participant owns more currencies the more role he plays in storing and resolving data, which is known as proof of work.

This system is similar to the Bitcoin mining system, but it does not consume much energy and does not require much potential.

Take into account inflation
This project is designed to continue to launch new currencies or tokens only with the growth of the network and the growth of the user base, in order to account for inflation, and to avoid the problem experienced by Bitcoin from a large fluctuation in price, and to keep the price of eos symbols appropriate for the user. The price of the one EOS code was $ 2.67 on June 3, 2020.

How can EOS coin be purchased?
Buying an EOS coin is like buying any other blockchain coin. To start with you should choose an electronic wallet to store your EOS assets, generally the best way is to store your digital assets or your coins in an offline wallet. There is a wide variety of EOS wallets out there.

If you want to buy EOS currencies to develop decentralized applications, you can go to the EOS Blockchain platform and create an account using the "EOS Account Creator", then pay a certain amount to access the development platform.
UNICEF Cryptocurrency Fund invests 125 ETH in Eight Blockchain Companies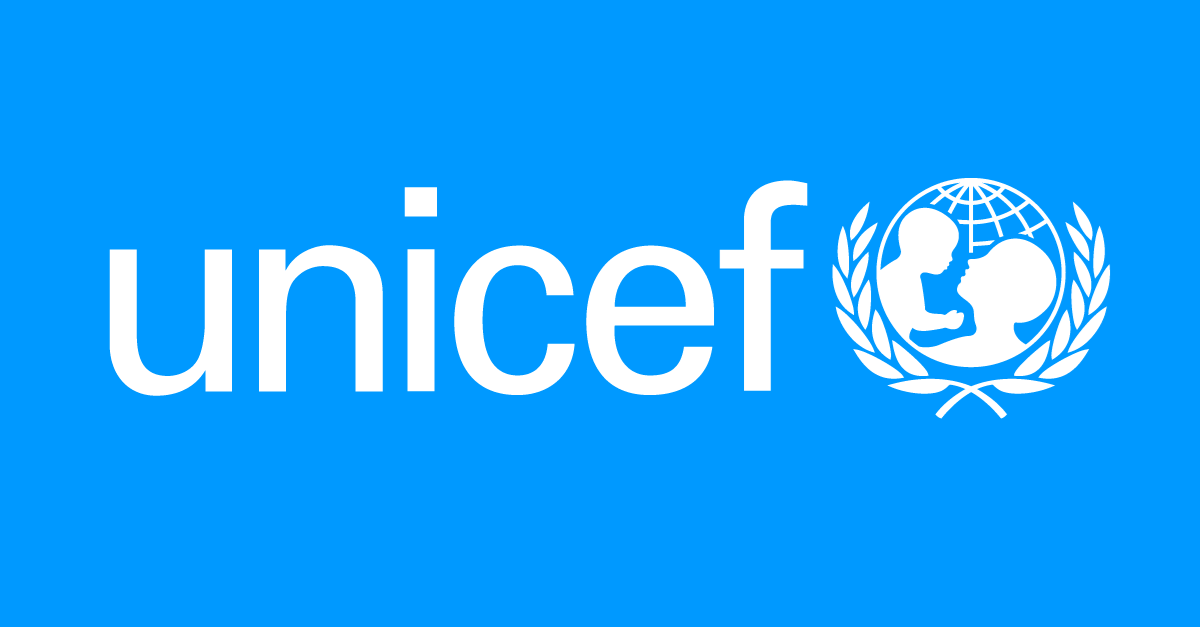 The UNICEF Cryptocurrency Fund (CryptoFund) announced that it will invest 125 ETH in the eight companies – from seven countries – to develop prototypes, pilot, or scale their technologies over six months.
All UNICEF Cryptocurrency Fund's chosen startups have previously received up to $100,000 from UNICEF's Innovation Fund and are now receiving cryptocurrency to continue the development of their open-source and digital public goods.
We are seeing the digital world come at us more quickly than we could have imagined – and UNICEF must be able to use all of the tools of this new world to help children today and tomorrow

says Chris Fabian, Senior Adviser, co-Lead, UNICEF
Chosen Blockchain Startups
Afinidata (Guatemala): Afinidata uses artificial intelligence to provide parents with a personal assistant that guides them with personalized and effortless early-childhood activities, delivered directly into messaging apps they already use to communicate with family and friends and without requiring any new downloads. 
Avyantra (India): Avyantra has successfully moved from the proof of concept stage to a fully accomplished product with support from the UNICEF Innovation fund. Avyantra's team has developed PreSco, a cloud-based application to facilitate early diagnosis of neonatal sepsis through machine learning methods.
Cireha (Argentina): Cireha created an app called "Cboard," to help more children with speech impairments communicate through symbols. It's particularly interested in scaling into countries where these types of tools are virtually nonexistent. Further down the line, it wants to add machine learning and new interfaces to its product.
Ideasis (Turkey): medical system app to treat phobias or social anxiety disorders.
OS City (Mexico): is issuing blockchain-based government assets, heading towards issuing 1,000 blockchain IDs to allocate children's educational diplomas.
StaTwig (India): Using blockchain technology to to secure food for millions living in poverty.
Somleng (Cambodia): is scaling its low-cost Interactive Voice Response platform by partnering with the Government of Cambodia to send vital information about COVID-19.
Utopic (Chile): A learning game.
UNICEF is currently open to receiving applications from startups using blockchain tech. Program beneficiaries will obtain funding grants for up to US$100,000 (in fiat or cryptocurrency). To learn more or to apply check out the UNICEF Innovation Fund's call for submissions here.