Dfuse.io App Raised $3.5 Million in Seed Funding
Dfuse, has raised $3.5 million in a seed funding led by Multicoin Capital, Intel Capital and Diagram Ventures – according to Multicoin Report
Dfused, is a Candian blockchain API company that provides a Web 3.0 Data Stack with robust and reliable APIs to build next-generation applications on the blockchain.
Dfuse on EOS shortly after EOS's mainnet launch. They'll be launching support for Ethereum in the next few weeks, and with this funding, will accelerate the pace at which they add support for new chains.
Multicoin Capital is a Venture Capital firm that focuses exclusively on Blockchain and crypto startups. The firm believes it's thesis-driven, long-term investment strategy in 'tokens' will pay-off in the long run by betting on the chance that these investments will reshape entire industry sectors.
Video: Bloomberg – Blockchain Industry Should Thank Facebook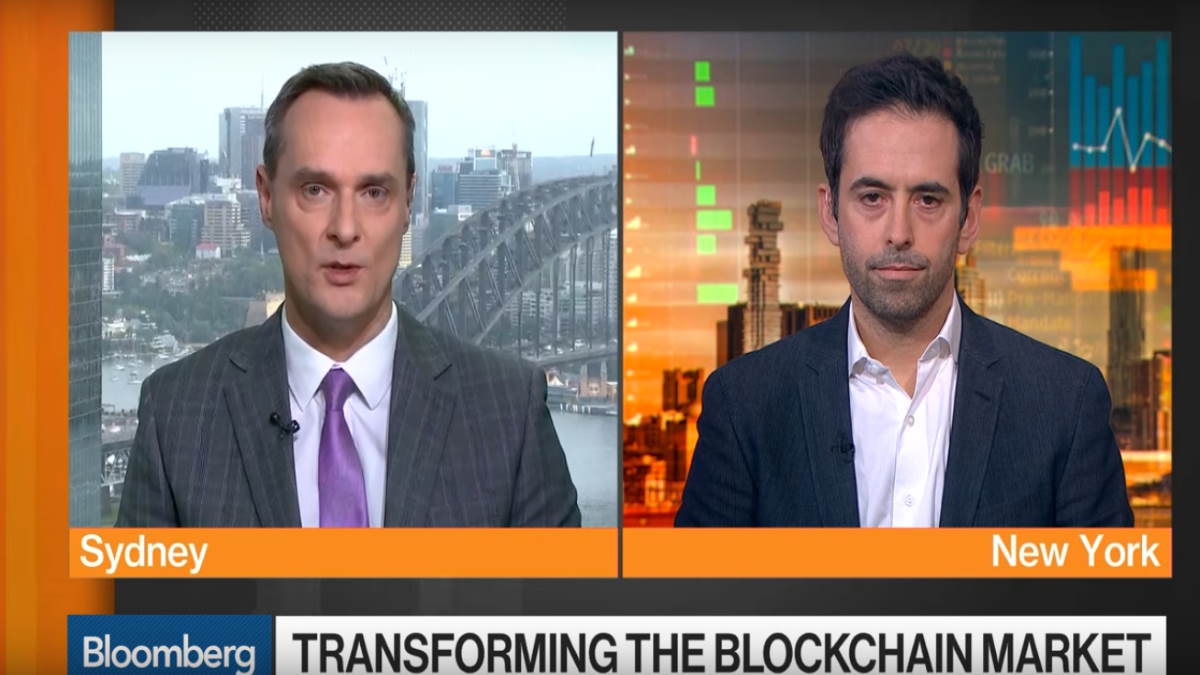 During an interview held by Bloomberg Markets with Yuval Rooz, he said: This entire industry should thank Facebook for their effort.
He added: I think that those that were skeptic have gotten a wake-up call and that's a good thing because at the end of the day this technology will happen and will shape the next generation of technology so from that perspective I think the industry owes a lot of thanks to Facebook.
Enjin (ENJ) , the blockchain gaming platform is now live on Ethereum Mainnet. Enjin project is a robust, all-in-one blockchain game development platform that helps developers crowdfund, grow, monetize, and design the digital world of their dreams.
To celebrate the public launch of the new Enjin Platform, Enjin will be giving away limited-edition collectibles, ENJ based gaming assets and 50,000 Enjin coins.
Enjin has its own marketplace EnjinX, where users can buy/trade any ERC-1155 assets to used in Enjin based games. The market is currently charging 2.5% trading fees.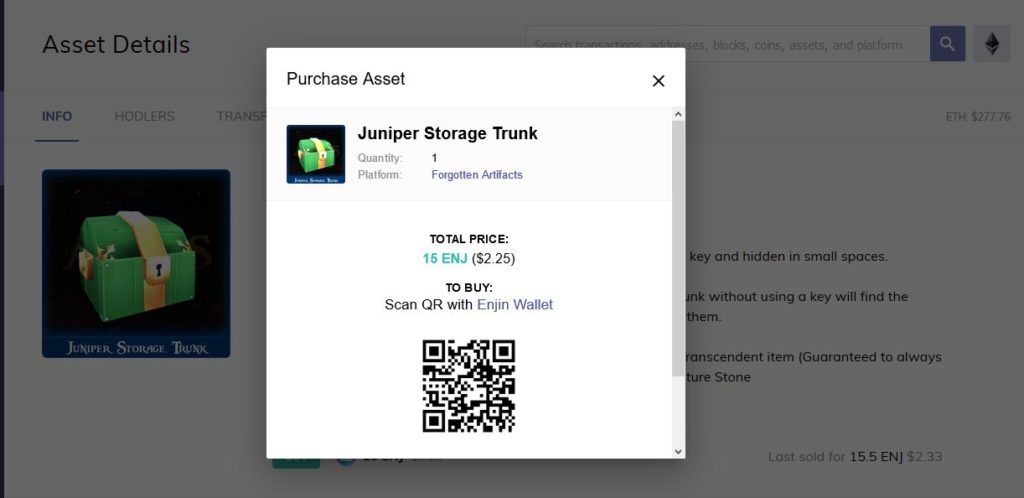 Last year, Enjin announced a partnership with Samsung that integrated ENJ technology with Samsung Galaxy S10 models. This announcement sent the price skyrocketing and created a major media buzz for Enjin Coin (ENJ).
All assets/items created using Enjin's development platform are backed by a nominal amount of Enjin Coin (ENJ) to certify their authenticity. The Enjin Coin ICO was held in 2017, raising approximately $22 million worth of ETH.
Enjin (ENJ) Coin Price Chart
Video: TEDx – A Blockchain-based Decentralized university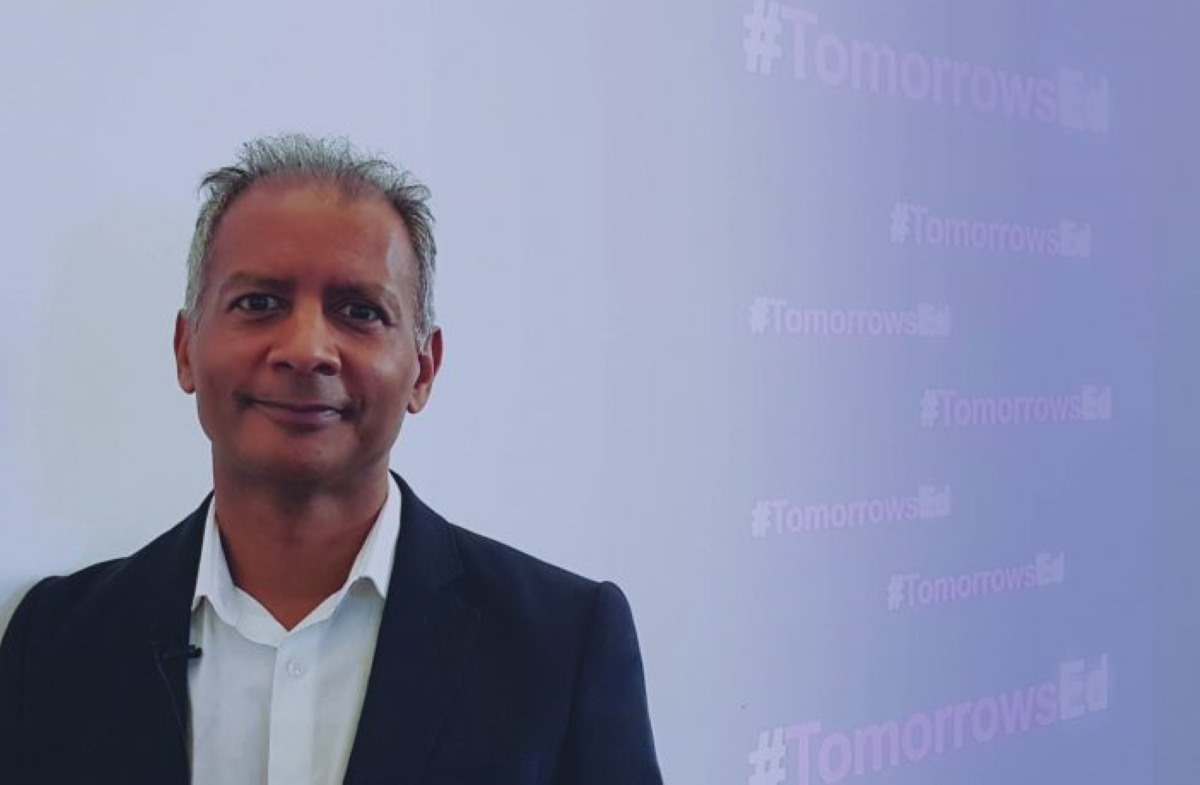 Professor John Domingue, Director of the OU's Knowledge Media Institute, discusses developments in technology at TedX
I believe that with blockchain technology we can create a radically new type of university: a DAO University. A DAO is a Decentralised Autonomous Organisation which operates with no central control and no humans in the loop and are based on Smart Contracts: pieces of computer code on a blockchain which can represent and enact financial and legal contracts.
In a DAO University value and reputation associated with teaching and learning would be accounted for through a blockchain with no central control. Instead the whole learning community would agree how the educational elements, for example, learning materials, teaching resources and teaching delivery are shared and recompensed.
A DAO University is a next step evolution in higher education. A born digital community owned educational institution for the 21st Century. Open University Professor. Director of the Knowledge Media Institute and President of STI International. Published over 270 articles in the areas of semantics, the Web, distributed ledgers and eLearning. Instrumental role in the EU-funded project, QualiChain, which aims to revolutionise public education and its relationship to policy making and the labour market.
*Video Courtesy Of TEDx.