MATIC Down 65% in Just One Hour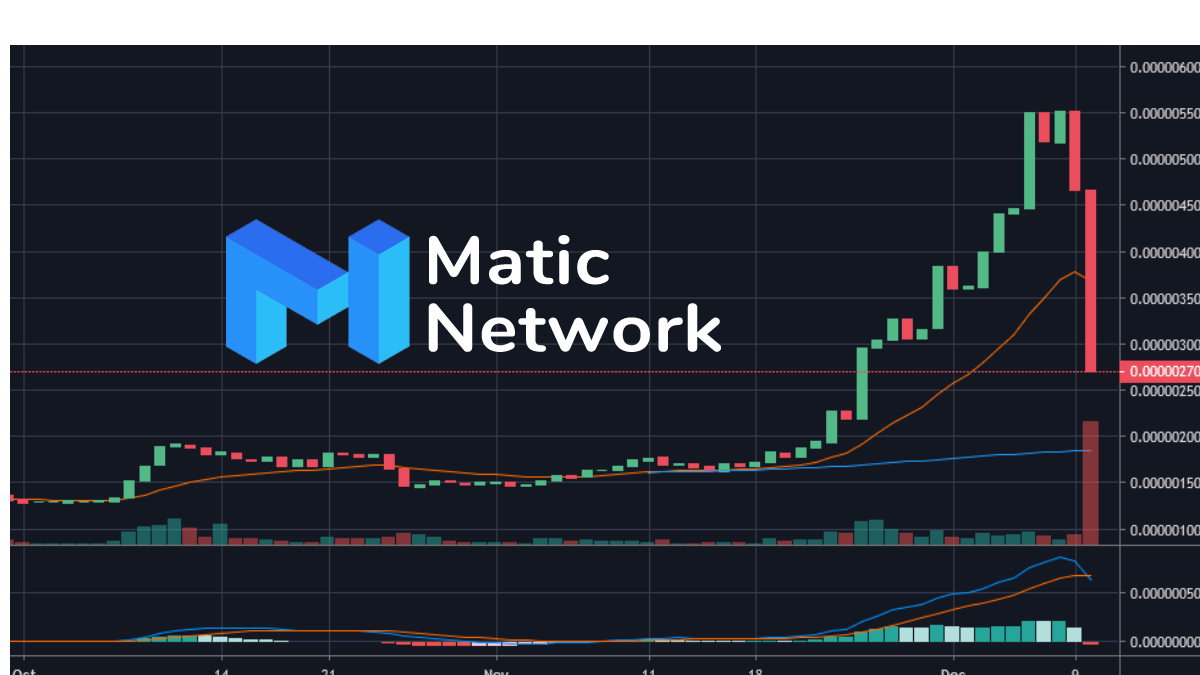 The Matic Network (MATIC) lost around 65% of its value after some whale traders decided to dump two billion MATIC coins in one hour.
Last week, MATIC coin had a nice pump. The value of Matic Network (MATIC) grow from $0.029 to $0.04 within seven days.
---
Matic is accused of dumping the coin
Some members of the crypto community on Twitter have accused MATIC's team of dumping their own tokens on the coin' investors who bought into the FOMO (Fear of Missing Out) of last week's big move, specially after Matic foundation transferred around 1.5 billion token to Binance exchange.
Just did some snooping around to find that the #Matic Network Foundation has transferred 1,495,322,715 $MATIC (15% of the supply, approximately $67,314,942 at ATH) in the past 50 days, of which from seems to have been sent for liquidation at #Binance. https://t.co/FLPl4HyfiO pic.twitter.com/dpYG8rMoHX

— Samuel JJ Gosling (@xGozzy) December 10, 2019
$matic pic.twitter.com/fAu8LafhbN

— THECRYPTOGUNSLINGER (@SCryptoman) December 10, 2019
Accurate Chart Analysis
Couple of days ago, a crypto trader predicted the dump using Elliott waves analysis.
$MATIC going to flip btc. pic.twitter.com/f2FN8FyJxH

— The EW Guy (@TheEWGuy) December 6, 2019
---
Yet, Binance CEO Changpeng Zhao said that the project's team had nothing to do with MATIC price tanking 70 percent. He explains that some big traders apparently panicked, which caused this vicious selling cycle.
Our team is still investigating the data, but it's already clear that the MATIC team has nothing to do with it. A number of big traders panicked, causing a cycle. Going to be a tough call on how much an exchange should interfere with people's trading. https://t.co/wOVF6tEBkQ

— CZ Binance (@cz_binance) December 10, 2019
What is MATIC?
Matic Network is a blockchain scalability platform which provides secure, scalable and instant transactions powered by PoS side chains and an adapted version of Plasma. The project was founded by an Indian programmer, Sandeep Nailwal.
Matic project raised around $ 5.60M in it's IEO (Initial Exchange Offering) that was held by Binance exchange. The IEO price was $ 0.00263/Coin.
Ripple Partners with Blockchain Founders Fund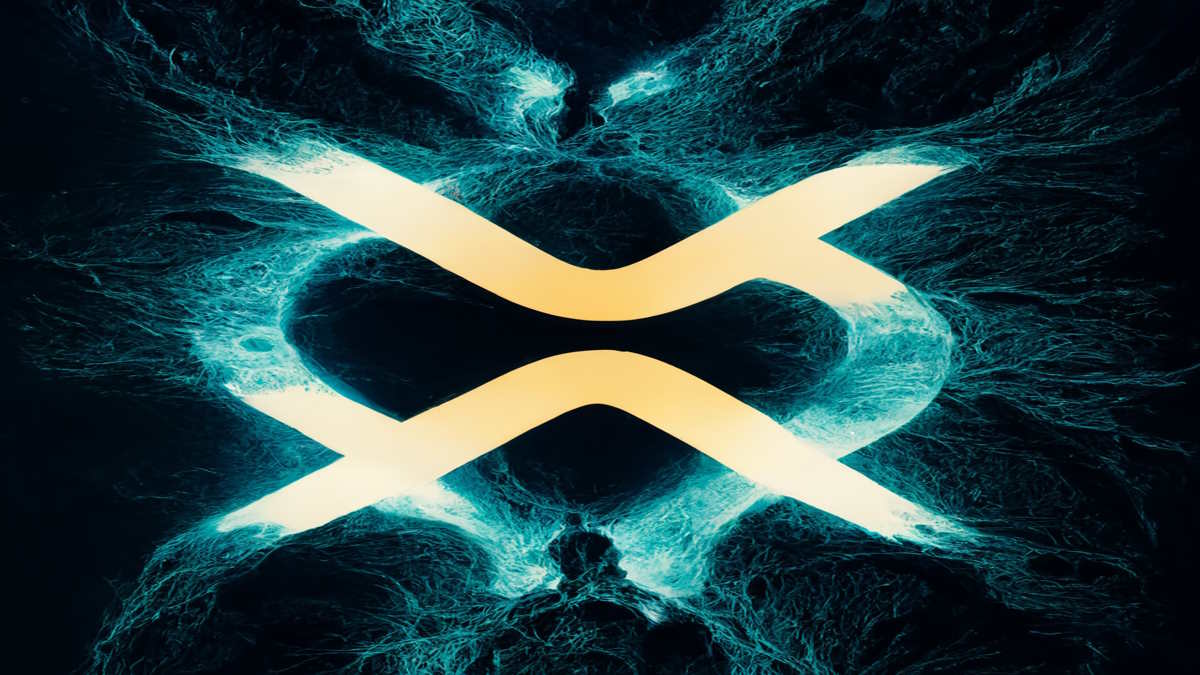 Ripple, a leader in enterprise blockchain and crypto solutions, has announced a strategic investment in the Blockchain Founders Fund (BFF), an early-stage venture capital fund based in Singapore. BFF focuses on top-tier Web3 startups globally, and Ripple's investment is part of its efforts to accelerate the adoption of blockchain technology worldwide.
The funding provided by Ripple will enable BFF to support high-potential early-stage companies that are building the infrastructure and products that will streamline the transition to a decentralized future. With over 100 portfolio companies predominantly focused on the Web3 landscape, BFF has proven to be an industry-leading venture capital fund with the means and expertise to scale startups.
Brooks Entwistle, Senior Vice President, and Managing Director at Ripple, expressed his excitement for the partnership, saying, "It's clear that blockchain technology can transform industries. We want to see startups unlock the potential of blockchain technology, and are excited to partner with Blockchain Founders Fund to accelerate startups that are creating world-class products with real-world utility for the global market."
Through this investment, Ripple is taking a significant step towards accelerating the adoption of blockchain technology worldwide. By unlocking the potential of early-stage companies in the Web3 and crypto space, this partnership between Ripple and BFF promises to drive innovation and support web3 entrepreneurs who are shaping the future of decentralized technologies.
Ripple's business solutions are faster, more transparent, and more cost-effective than traditional methods, solving inefficiencies that have long been the norm. With every solution, Ripple is contributing to a more sustainable global economy and planet by increasing access to inclusive and scalable financial systems while leveraging carbon-neutral blockchain technology and a green digital asset, XRP. This is how Ripple delivers on its mission to build crypto solutions for a world without economic borders.
Blockchain Founders Fund, on the other hand, is an early-stage venture capital fund that invests in top-tier Blockchain startups globally. Its industry-leading venture program focuses on go-to-market strategies and supports seasoned and first-time entrepreneurs across key business functions to fast track growth. BFF has scaled many of the leading Blockchain startups and is always looking to connect with exceptional founders across the Web3 and Blockchain ecosystems.
The Rise of YouTube Crypto Scams: How to Protect Yourself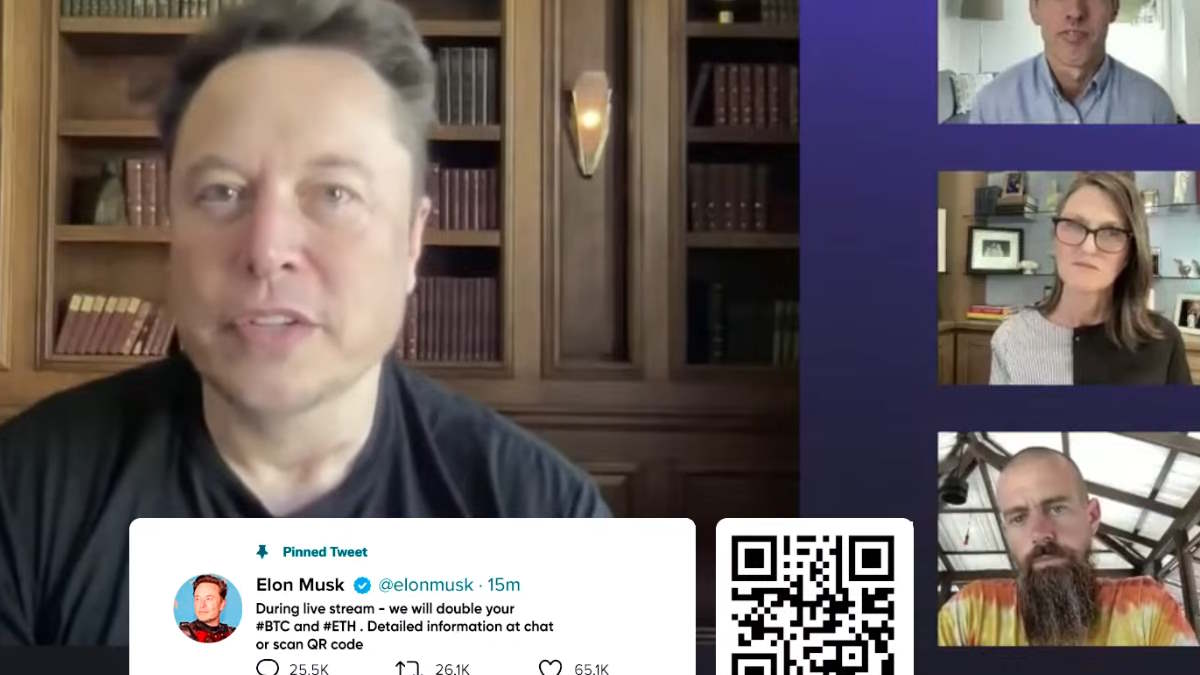 Cryptocurrency scams have become increasingly prevalent on YouTube in recent years, with fraudulent actors exploiting the platform's vast reach and user trust to trick people into investing in fake cryptocurrencies or phishing schemes. As the popularity of cryptocurrencies continues to grow, it's crucial that users become more aware of these scams and know how to spot them.
Fake Free Crypto Giveaways
One common type of cryptocurrency scam on YouTube involves the promotion of fake crypto airdrops giveaway. These scams often use misleading or false information to entice users into investing in a seemingly profitable opportunity, only to find out later that the currency doesn't actually exist or is worth far less than promised. In many cases, the scammers will create fake celebrity endorsements or testimonials to add credibility to their pitch.
Elon Musk Cryptoscams
The scammers create fake YouTube accounts using Elon Musk's name and image, promising to give away large amounts of cryptocurrency if the viewer sends a smaller amount of crypto to a specified address. In some cases, the scammers may also post links to their fake giveaway in the comments section of legitimate Elon Musk social media posts, in an attempt to trick users into thinking it's an official giveaway.
These scams are not only unethical, but also illegal. They prey on unsuspecting victims, convincing them to send their hard-earned money to the scammers, who then disappear with the funds. In some cases, these scams have resulted in victims losing thousands of dollars.
It's important to highlight that a well-known celebrity like Elon Musk, or any other public figure, will never endorse or participate in a cryptocurrency giveaway on a live stream or any other platform. If it sounds too good to be true, it probably is.
Some YouTube influencers are Promoting Scam Projects
Unfortunately, some crypto scams are being promoted by YouTube influencers. These individuals have large followings on YouTube platform and are often paid to promote cryptocurrency platforms, creating the illusion of legitimacy. However, not all platforms are trustworthy, and some are simply scams designed to take advantage of unsuspecting investors.
BitConnect and NovaChain are two examples of cryptocurrency scams that were promoted by big YouTube influencers. These scams were marketed as high-yield investment programs that promised high returns with low risk. However, these platforms were simply Ponzi schemes designed to take advantage of unsuspecting investors.
YouTube Phishing Scams
Another type of cryptocurrency scam on YouTube involves phishing. In this scenario, the scammer creates a fake website that looks identical to a legitimate cryptocurrency exchange, wallet, or ICO website. They then advertise the fake website on YouTube and trick users into entering their login credentials or private keys, which the scammers can then use to steal their funds.
How to Protect Yourself From Such Scams?
If you encounter one of these scams on YouTube, the best course of action is to report the channel or the account to YouTube, block the user, and never engage with or send money to the scammers. Additionally, you can spread awareness of these scams by sharing this information with others and educating yourself on how to identify fake giveaways.
Here are some other tips to help you stay safe while browsing YouTube:
Always Verify the Information
Verifying the information presented by YouTube influencers is a crucial step in protecting yourself from scams. Don't rely on a single source of information, especially if it's coming from an influencer. Check multiple sources, including news articles, forums, and independent websites, to get a balanced perspective.
Look for independent reviews of the platform or product being promoted. This can give you a better idea of how others have experienced it and whether it's trustworthy.
Always avoid high returns
High returns are often a red flag for scams. If a encountered a YouTube video promises unrealistic returns, it's best to stay away from it and not to invest in such fake opportunities.
Always do your own research
As a golden rule in crypto world, before investing, research the crypto project thoroughly. Check for reviews from other users and experts in the industry. Look for both positive and negative reviews to get a well-rounded understanding of the platform, and look for any red flags.
Around $3.1 Billion Were Stolen from DeFi Protocols in 2022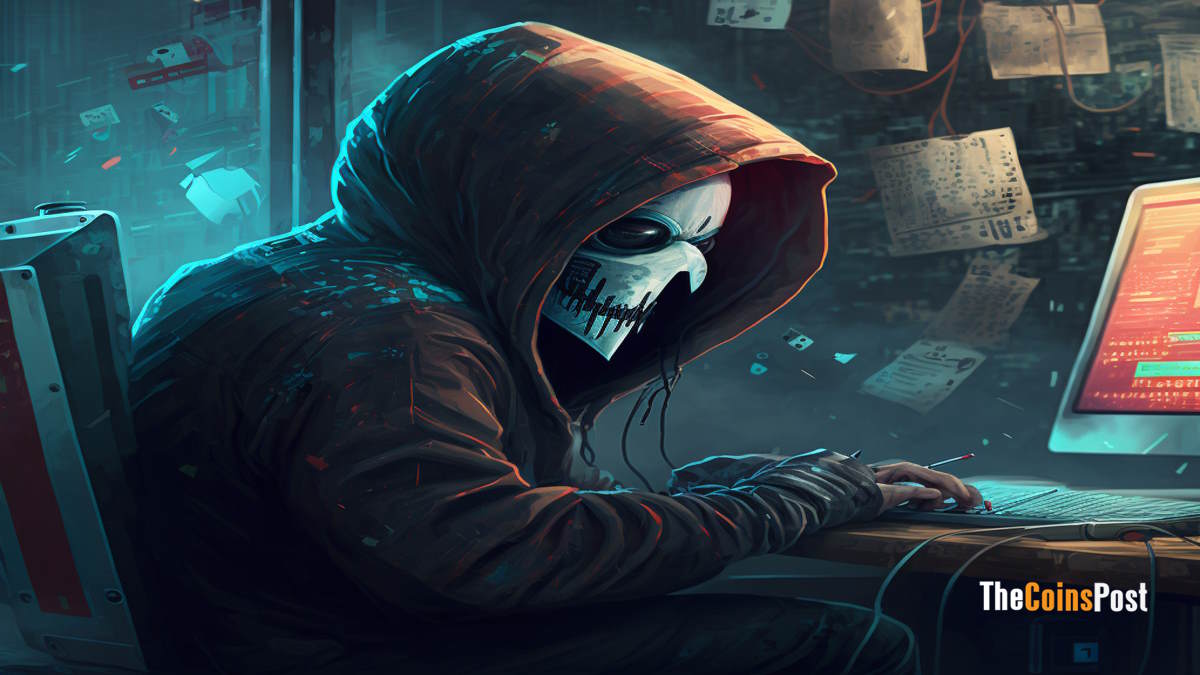 According to the latest report from Chainalysis, last year was the worst year ever recorded for cryptocurrency hacks. The year 2022 saw the largest ever crypto hacking, with cryptocurrency businesses losing a around $3.8 billion in crypto.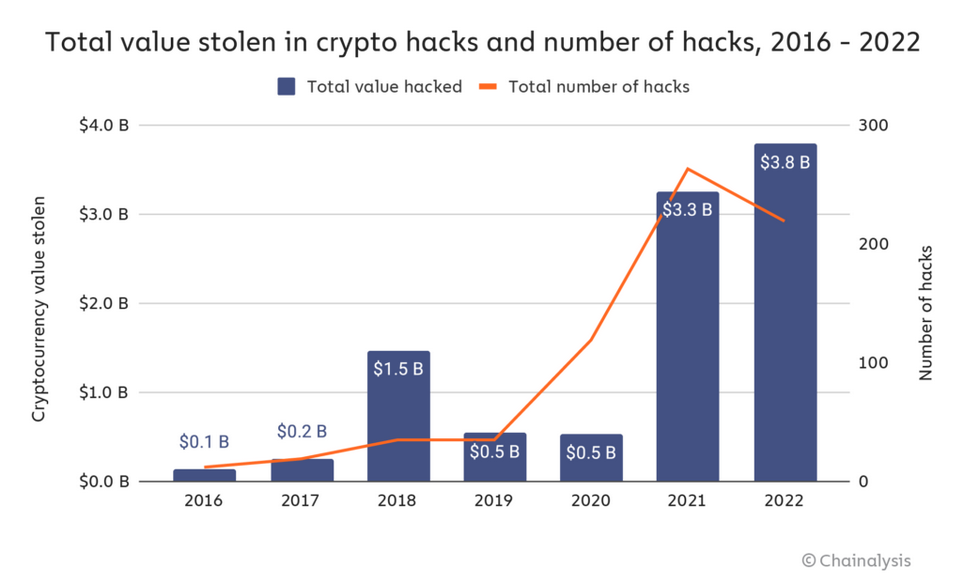 According to a report, 82% or $3.1 billion of all cryptocurrency theft by hackers in 2022 was attributed to decentralized finance protocols, known as DeFi protocols.
DeFi protocols utilize written codes to regulate the usage of virtual currency on blockchain networks. Smart contracts, a form of digital contracts, play a crucial role in DeFi. These publicly accessible sets of instructions allow for borrowing, lending, and transactions without intermediaries. Transactions occur automatically once the terms and conditions outlined in the smart contract are met.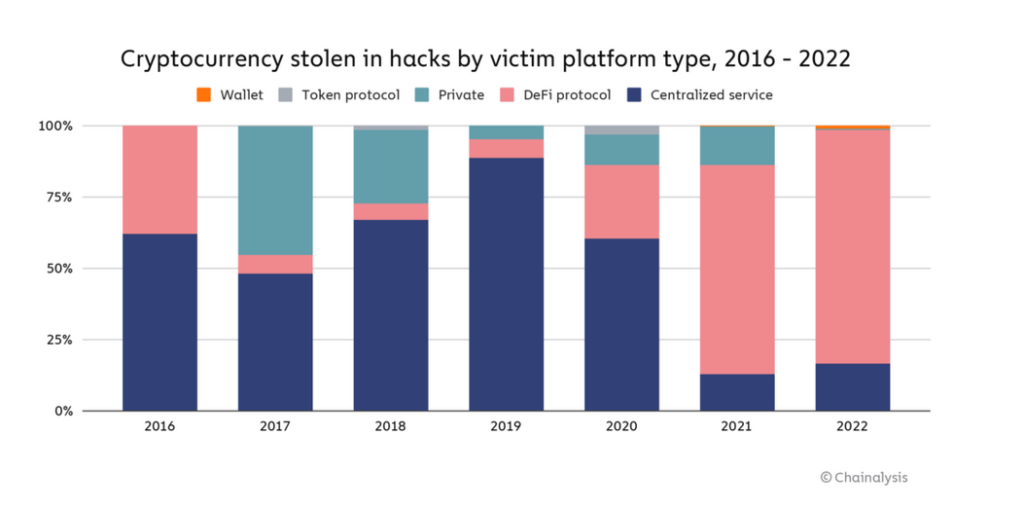 DeFi is a rapidly growing and attractive aspect of the cryptocurrency space, primarily due to its transparency. Transactions in DeFi occur on the blockchain and the governing smart contract code is publicly visible, allowing users to fully understand what will happen to their funds. This transparency is particularly appealing in 2023 after many centralized cryptocurrency businesses faced issues due to a lack of transparency in their actions and risk profiles. However, this same transparency also leaves DeFi vulnerable as hackers can scan for vulnerabilities in the code and exploit them for theft.