Meet Clipsa: The New Cryptocurrencies Malware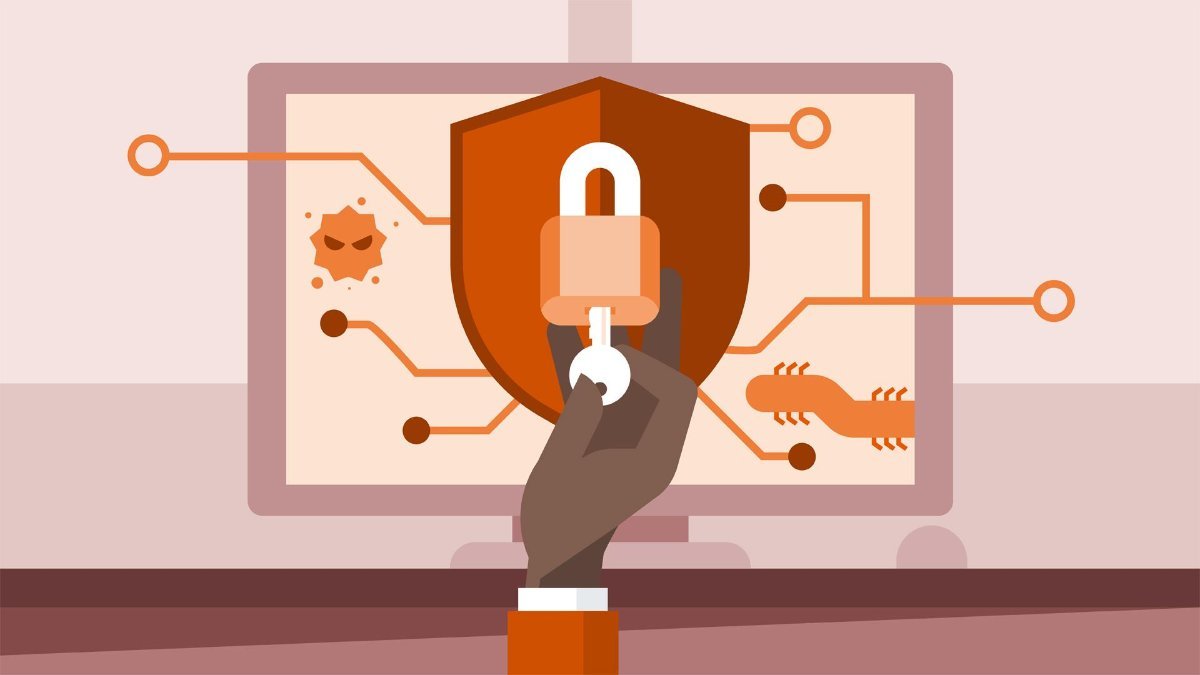 Clipsa is one of the most sophisticated pieces of cryptocurrency and financial malware out there. This malicious software is capable of stealing/replacing cryptocurrency keys, wallet.dat files, stealing bank account credentials, social security numbers and installing a CPU cryptocurrency miner XMRig in victims' PCs.
Clipsa is one of the most sophisticated pieces of cryptocurrency malware out there. This malicious software is capable of stealing/replacing cryptocurrency keys, wallet.dat files, stealing locally saved passwords, social security numbers and installing a CPU cryptocurrency miner XMRig in victims' PCs. Clipsa is also cable of launching bruteforce attacks against poorly configured wordpress websites.
Clipsa steals cryptocurrency by using information which is stored on a clipboard of the infected system. It simply replaces cryptocurrency wallet addresses that are saved in the clipboard with other addresses that are owned by people who spread the Clipsa password stealer. It aslo searches for cryptocurrency wallets "wallet.dat" fies and send it to the bad actors behind Clipsa.
According to a recent Avast anti-virus report, Clipsa highest infection rate is in India, Brazil and Philipines.
Because Clipsa installs XMRig CPU miner,PCs that are infected with Clipsa start working slower or do not respond at all. Having a miner installed on the operating system might also cause hardware overheat, unexpected system crashes and other problems. Typically, infected computers consume more power which leads to higher electricity bills.
Clipsa targets Windows based PCs and it's being distrubuted through malicious codec pack installers for media players (Ultra XVid Codec Pack.exe or Installer_x86-x64_89006.exe).
IOTA Releases an Updated Wallet To Fix Trinity's Security Vulnerability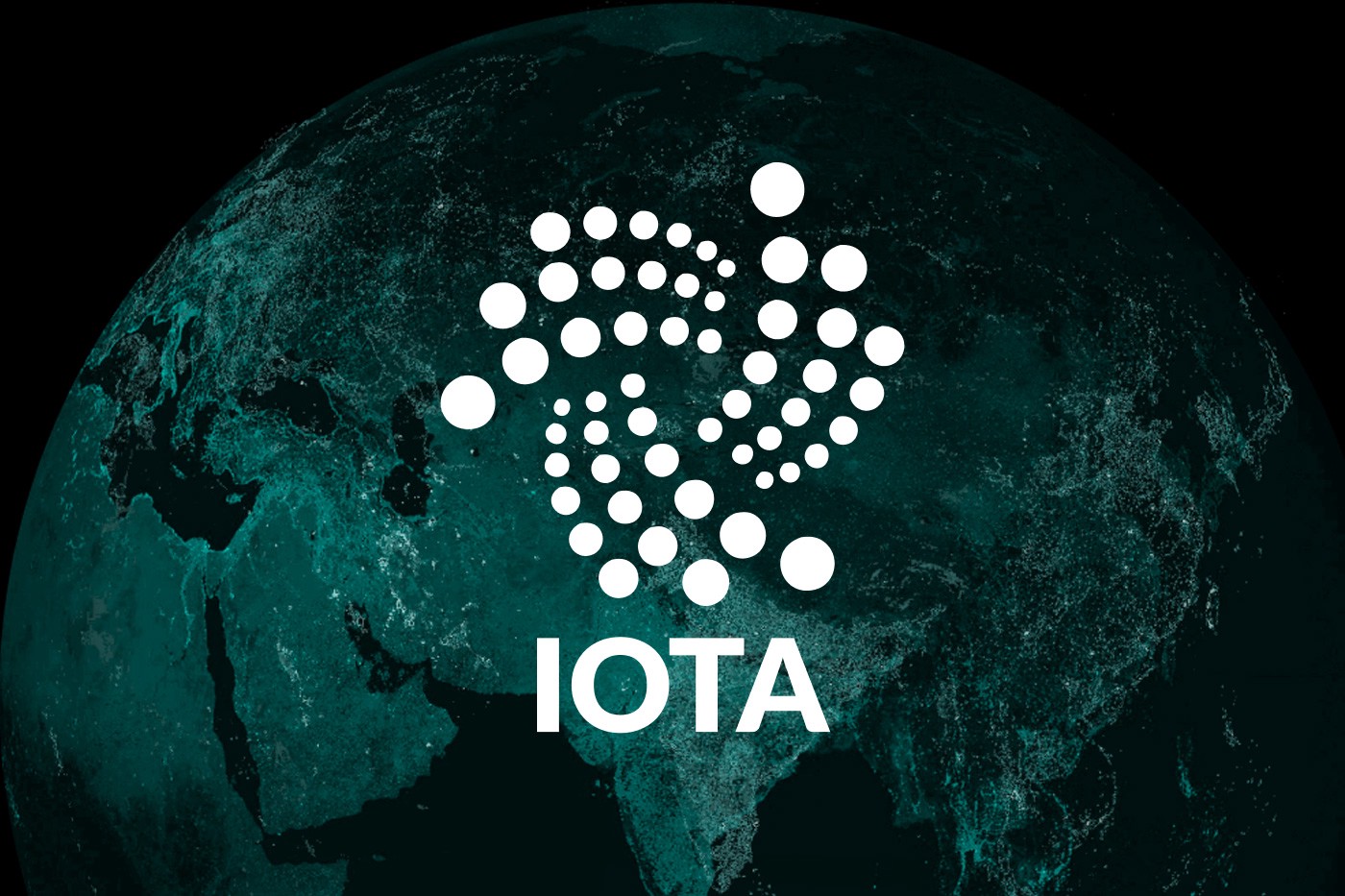 IOTA's team has released an updated version of it's own Trinity wallet to fix some serious security vulnerabilities that allowed hackers to exploit Trinity wallet that was released by IOTA last summer. The new updates is available for Trinity Desktop, Android and IOS
Almost all IOTA's users who have opened any version of Trinity (Desktop or Mobile) since the 17th of December 2019 are affected by this attack. Yet, only 10 wallets were hacked if not more.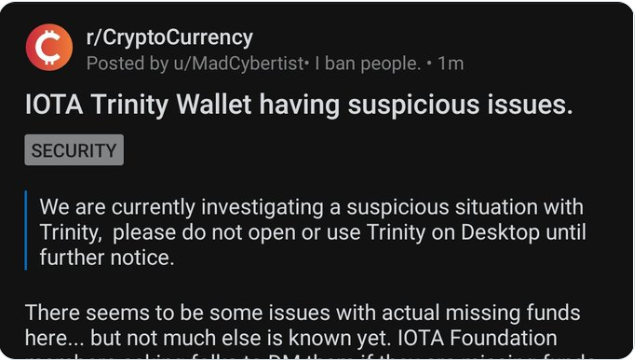 Iota team said that they are working with law enforcement and cybersecurity experts to track down the attackers. Yet, IOTA has revealed very few details about the attack.
A large amount of IOTA tokens have been stolen. The team predicts that $300,000 to $1.2 million worth of IOTA has been stolen so far. According to IOTA's Team, the hack started on or around 25 January 2020 and that only Trinity Desktop users' seeds were potentially compromised.
IOTA will implement a KYC procedure involving a third party that will enable all users who had their tokens stolen to reclaim them.
What is IOTA?
IOTA is a free and scaleable transaction settlement and data transfer layer for the Internet of Things (IoT). It is based on a novel distributed ledger technology, the Tangle, which overcomes the inefficiencies of current Blockchain designs and introduces a new way of reaching consensus in a decentralized peer-to-peer system.
IOTA USD price chart for the last 7 days:
Poloniex Exchange Forces Password Reset After an Alleged Data Leak
Yesterday, Poloniex cryptocurrency exchange sent an email to some of its users alerting them about a potential security breach after an alleged list containing Poloniex's users email addresses and passwords was posted on twitter, which could be used by hackers to gain access to their Poloniex accounts.
While almost all of the email addresses listed do not belong to Poloniex accounts, we are forcing a password reset on any email addresses listed that do have an account with us, including yours.

the exchange wrote in its email notification to the affected users.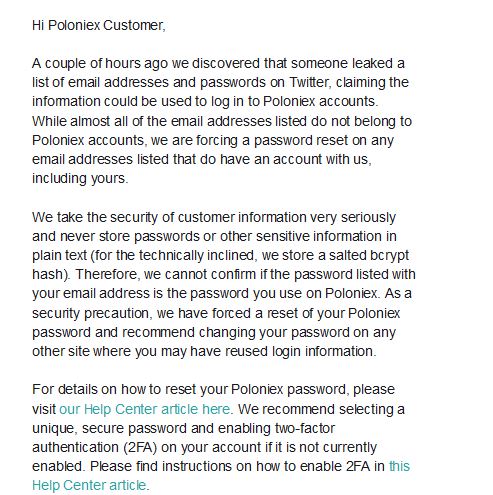 It's unclear how the email addresses and passwords were posted on Twitter in the first place and what percentage of the leaked data contained current data from Poloniex customers. That left many users bewildered whether the leak is real or not.
The daily trading volume on Poloniex exchange is $138,972,143, which makes it within the top 50 cryptocurrency exchanges.
Last November, TRON founder Justin Sun confirmed that he was one of the investors who acquired Poloniex from Circle group.
Graviex Blames Malicious DDoS Attack After The Exchange Went Offline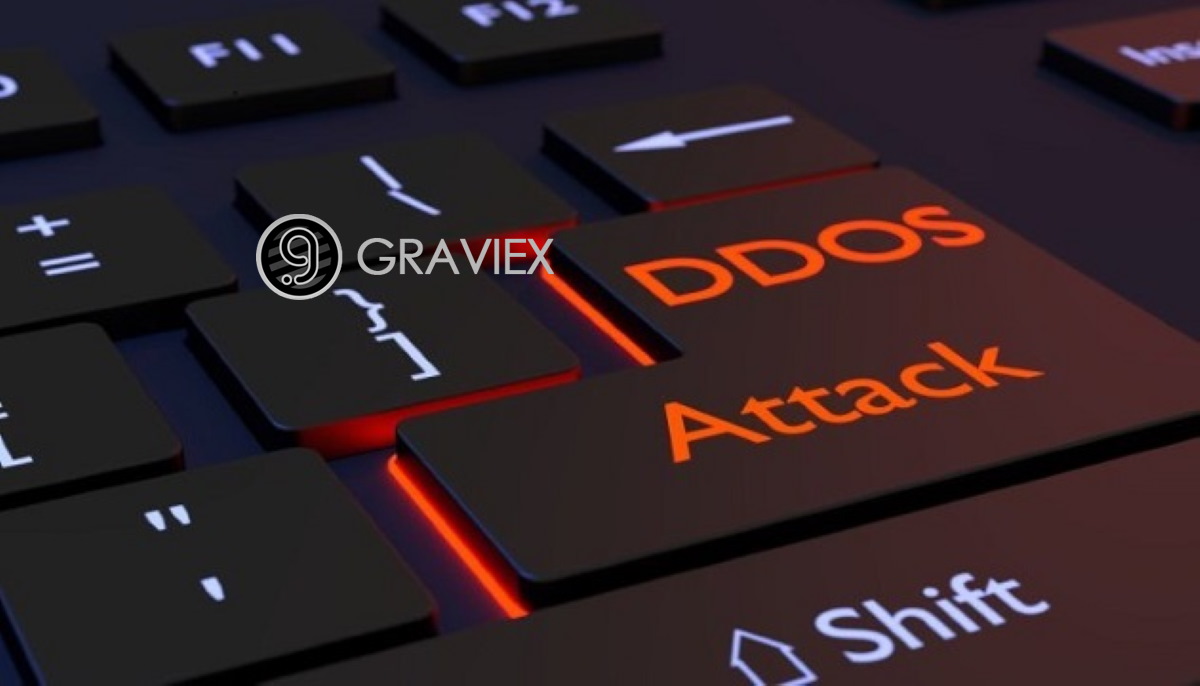 Mysterious attackers have taken down Graviex cryptocurrency exchange over the last couple of days using DDoS (distributed denial-of-service) attacks.
The DDoS attacks took place on Sunday and Monday, December 29 and 30 , and have targeted Graviex's main exchange website. During the DDoS, attackers successfully managed to overload two of Graviex's network providers and managed bring down Graviex' external connections to other ISPs.
The attackers, which appears to actually own a DDoS botnet contacted Graviex's team demanding ransom payments,but the exchange refused to pay.
As you may've heard #Graviex was under unprecedented DDoS-attack. Now we're online. Btw in a chat while hackers were demanding a ransom (we NEVER paid!), they casually shared their "agenda": @Sistemkoin, @hitbtc, @HuobiGlobal just in case their support will find this info helpful pic.twitter.com/p9nGn6XnXl

— GRAVIEX (@graviex_net) December 30, 2019
At the time of writing, the exchange now appears to be online and fully functional.
A distributed denial-of-service (DDoS) attack occurs when multiple systems flood the bandwidth or resources of a targeted system, usually one or more web servers. Such an attack is often the result of multiple compromised systems (for example, a botnet) flooding the targeted system with traffic.