People's Bank of China Will Accelerate The Creation of China's Official Cryptocurrency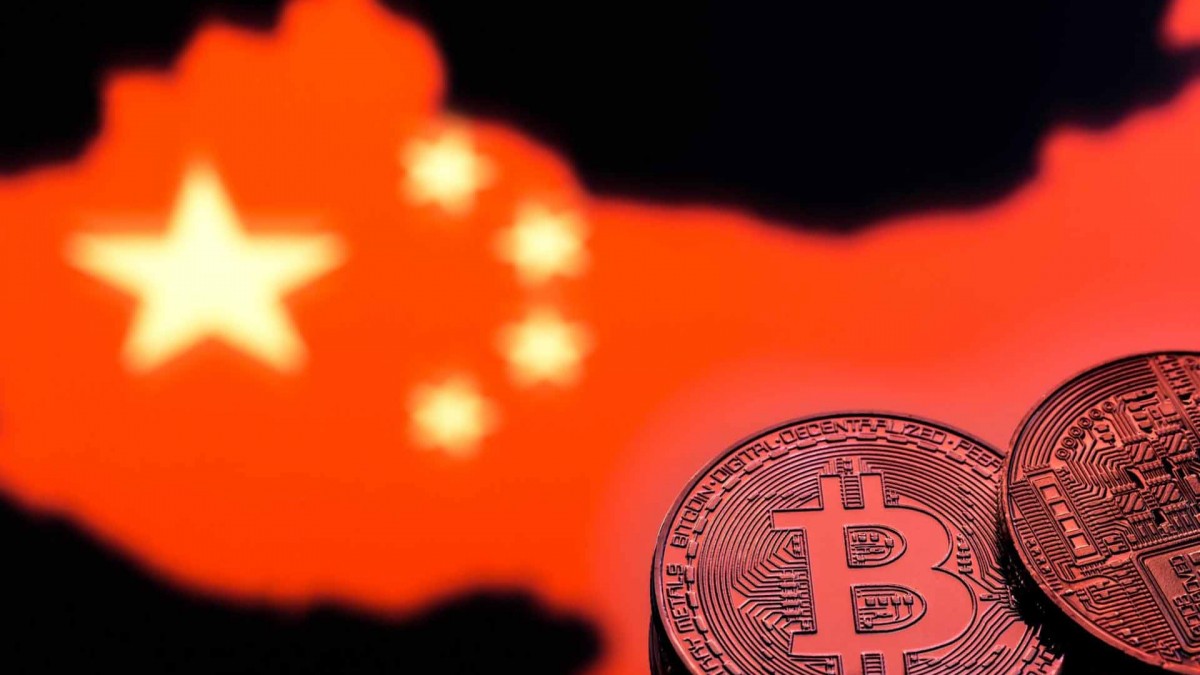 The central bank of China (People's Bank) announced in a video conference that it will accelerate the pace of research and development of China's legal cryptocurrency (DC/EP), track the development trend of domestic and foreign virtual currency, and continue to strengthen Internet financial risk remediation. This was reported by Beijing News.
The idea of ​​the central bank to issue digital currency was already deployed when Zhou Xiaochuan was the governor of the People's Bank of China, and the digital currency research institute was established, which also has basic conditions

Huang Zhen, director of the Institute of Financial Law at the University, told the Beijing News reporter.
Prior to the launching ceremony and the first academic seminar of the Digital Finance Open Research Project held on July 8, Wang Xin, director of the Research Bureau of the People's Bank of China, revealed that the State Council has officially approved the research and development of the central bank's digital currency. Currently, the central bank is organizing market institutions to engage in corresponding work.
In fact, after Facebook published the Libra digital currency project white paper, it triggered the attention of financial regulatory authorities in various countries on digital currency regulation. Libra is an encrypted digital currency project announced by Facebook. According to its white paper, the goal is to build a currency and a financial infrastructure that serves billions of people. Libra has been put on hold for a while, due to concerns from US regulators about its data security issues.
What is the difference between the legal digital currency announced by the central bank and Libra? What is the legal digital currency positioning?
A number of experts said that the legal digital currency is a substitute for banknotes and is issued by the central bank. The general encrypted digital currency, including Libra, does not have a monetary function and cannot impact legal tender.
In view of the difficulties faced by the central bank in issuing legal digital currency, many experts said that it may be difficult to move freely under the technology, RMB capital, illegal use of digital currency, and the transformation and upgrading of financial infrastructure.
Wu Changhai, deputy dean of the Institute of Capital and Finance of China University of Political Science and Law, said that the issuance of virtual currency by Internet companies, whether in the United States or in China and other countries, under the existing state governance model, it is impossible to impact or replace fiat money. While the legal digital currency is a legal currency, Wu Changhai seems that the encrypted digital currency, especially the stable currency represented by Libra, cannot and cannot replace the legal digital currency.
The legal digital currency is a substitute for banknotes. It is issued by the central bank. The general encrypted digital currency itself does not have a monetary function. The government cannot hand over the currency distribution rights to a company. This idea is impossible to achieve for a long time.

Wu Changhai said
In response to the possible positioning of the legal digital currency issued by the central bank, Chen Wen, deputy director of the Center for Inclusive Finance and Intelligent Finance of Southwestern University of Finance and Economics, told the Beijing News reporter that the central bank's digital currency should be regarded as a supplement to the base currency.
Chen Wen believes that, like the previous central bank's issuance of the base currency, it must be finally put on the market. In fact, it is necessary to use the bank as a channel provider and the micro-subject of the bank to be a channel, but like the issuance of digital currency, it can directly target ordinary people and non-profit enterprises. , less transmission links.
Portugal May Implement Capital Gains Tax for Cryptocurrency
Portugal's minister of finance Fernando Medina said on Friday before a full sitting of Portugal's parliament that crypto assets will soon be subject to capital gains taxes. He also mentioned that the Portuguese tax authorities are currently looking at cases in other countries to inform recommendations for regulation.
Fernando Medina said in a working session in parliament that his rationale for the tax came about by comparing Portugal to countries that "already have systems" in place. Additionally, Sapo reported that Medina noted that it doesn't make sense for an asset that creates capital gains to not be taxed. He said:
Due to the fact that crypto was not taxed effectively, Portugal gained a reputation as one of the most attractive crypto tax havens in the world. It helps that Portugal is a country with good weather, beautiful cities, good food, wonderful beaches and a (somewhat) stable currency and government.
It remains to be seen whether the new tax will really become that deterrent to businesses, as it could take years for this to become law in Portugal. If the legislation goes into effect, all these companies and people with crypto are likely to move to the Portuguese island of Madeira, where the tax rules for crypto remain favourable and bitcoin will soon become legal tender.
Dubai-Based School to Accept Payment in Crypto Currencies
A Dubai-based school, Citizens school, which is set to open its doors in September 2022, has revealed plans to accept cryptocurrency payments.
The school will be accepting cryptocurrencies lile Bitcoin (BTC) and Ethereum (ETH) aiming to provide parents with flexible payment options, apart from traditional forms of payments. By implementing this, the school will be the first educational institute to accept crypto payments.
Hisham Hodroge, CEO of Citizens School said, "Introducing the ability to pay tuition fees through cryptocurrencies goes beyond just providing another payment option. It is aimed at creating an interest in growing trends and breakthrough technologies that will have a profound effect on the lives of young generations. It is also a means to further drive interest in the applications of blockchain – a technology that Citizens School intends to deploy, in time, across several aspects of its academic and administrative operations."
Dr Adil Alzarooni, Owner and founder of Citizens School said, "Businesses moving towards cryptocurrency payment options reiterate that Dubai Government's adoption of its first law regulating virtual assets – ensuring a safe and advanced legal framework for investors – is propelling them to align themselves to the UAE's vision of becoming a global digital economy.
A while ago, cryptocurrency was only a floating term among well-versed investors. However, today cryptocurrency is becoming much more mainstream reshaping the traditional financial system. Similarly, Citizens is disrupting the education sector by re-imagining every element of the learning experience – be it the way our children learn, how we equip our teachers to be mentors, what our learners choose to wear, or the ways that parents can pay for tuition. By introducing this new payment facility, we look forward to enhancing the role of young generations in achieving the UAE's digital economy. As more people embrace the era of digitalization, today's children will become the entrepreneurs and investors of tomorrow."
Emirates Airlines Plans to Accept Cryptocurrency Payments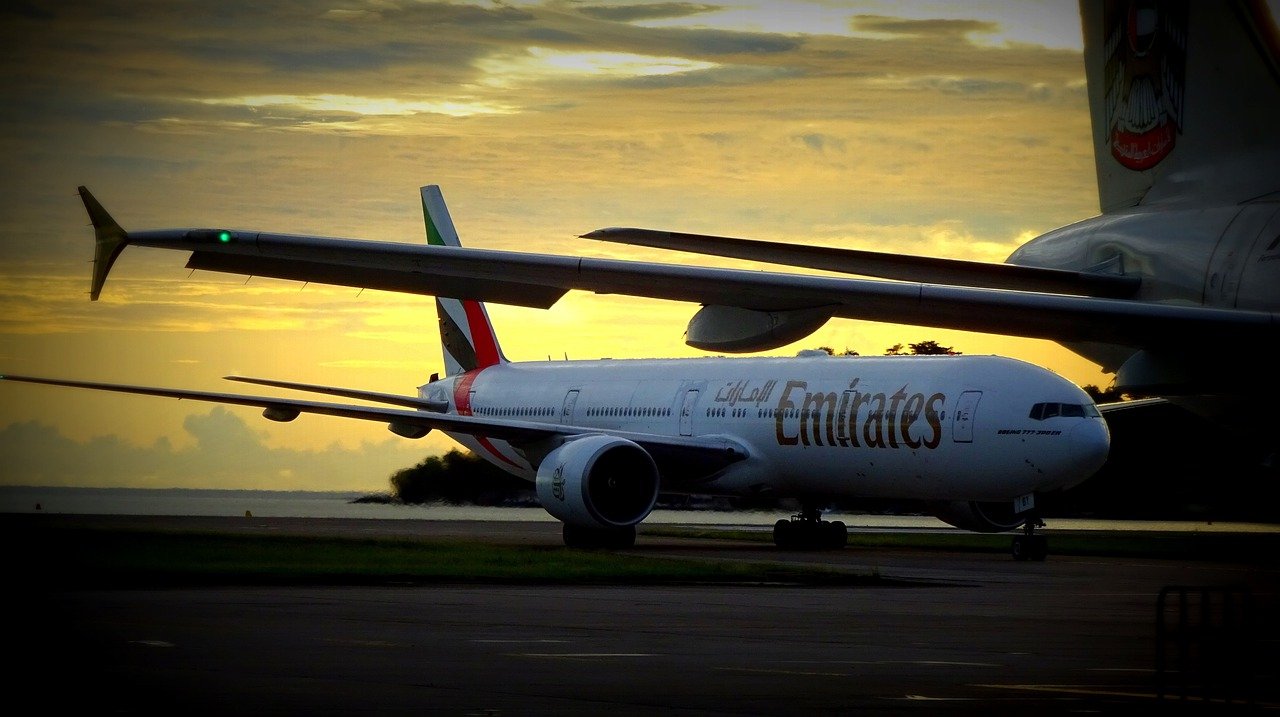 Emirates Airline has announced that it will accept Bitcoin and other popular cryptocurrencies payments for it's NFT collectibles. Emirates Airline will soon be adapting other digital solutions such as meta-verse, the move is part of the airline's new strategy to develop methods of engaging with its customers.
The Dubai-headquartered airline also hopes to use blockchain technology in tracing aircraft records, as stated by Adel Ahmed Al Redha, Emirates Airline' chief operating officer in a media gathering held at international travel trade show, the Arabian Travel Market.
Just last month, in a statement, Emirates announced its intention to launch NFT collectibles and develop exciting experiences in the metaverse for its customers and employees alike. Last month, the carrier announced that its EXPO 2020 pavilion in Dubai would be repurposed as an NFT development center.
It is fitting that our future-themed Emirates Pavilion at Expo is being repurposed as a hub to develop cutting-edge future experiences aligned with the UAE's vision for the digital economy.

HH Sheikh Ahmed bin Saeed Al Maktoum, CEO, Emirates airline and Group
Two countries in the world already accept Bitcoin as legal tender — El Salvador and the Central African Republic. As crypto adoption becomes more mainstream, an increasing number of brands are enabling crypto payments at stores. Today, the virtual assets are already accepted by Starbucks, Microsoft, and AT&T, and other leading brands that are hoping to ride the crypto wave.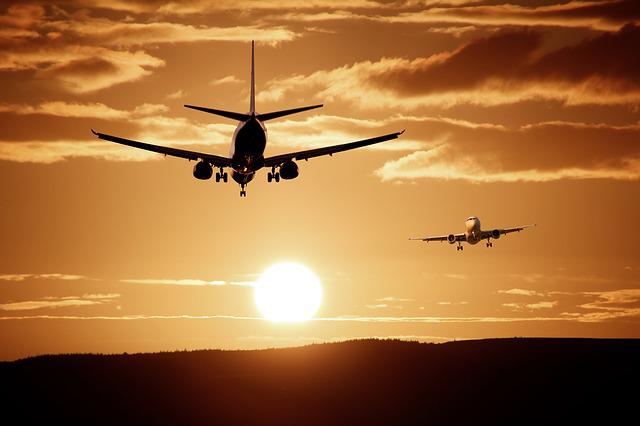 The airline is a subsidiary of The Emirates Group, which itself is a subsidiary of the Dubai government's investment company, Investment Corporation of Dubai. The airline has recorded a profit every year, except the second year, and the growth has never fallen below 20% a year. In its first 11 years, it doubled in size every 3.5 years, and has every four years since.
In 2015 Emirates paid dividends worth AED2.6 billion (US$708 million), compared to AED1 billion (US$272 million) in 2014. The government has received AED14.6 billion from Emirates since dividends started being paid in 1999 for having provided an initial start-up capital of US$10 million and an additional investment of about US$80 million at the time of the airline's inception.
The Dubai government is the sole owner of the company. However, it does not put any new money into it, nor does it interfere with running the airline.