Stellar Price Spiked About 9% After Binance's Tweet
Stellar Lumen's (XLM) price jumped about 9% just after Binance's Tweeted about adding support to Stellar staking.
Binance exchange is adding support for Stellar (XLM) staking, starting from July 20th, 2019. This comes a day after Poloniex distributed over 1.2M Stellar Lumens it's customers via Stellar inflation rewards.
Binanse will also launch a 9,500,000 XLM Initial staking reward airdrop. The first distribution of XLM staking rewards will be on September 1st, 2019. The disbursal of the additional 9,500,000 XLM airdrop will coincide with the first distribution of XLM staking rewards, in accordance with users' average daily holdings.
#Binance Will Support @StellarOrg ( $XLM) Staking & Launch a 9,500,000 XLM Initial Staking Reward Airdrop.

Users holding XLM on Binance may expect to receive a 1st staking reward amount equivalent to roughly 10-12 months worth of staking rewards!https://t.co/JcIJ3S1y1L pic.twitter.com/IFPQEpyhR8

— Binance (@binance) July 18, 2019
What is Stellar?
The Stellar network is an open source, distributed, and community owned network used to facilitate cross-asset transfers of value. Stellar aims to help facilitate cross-asset transfer of value at a fraction of a penny while aiming to be an open financial system that gives people of all income levels access to low-cost financial services. Stellar can handle exchanges between fiat-based currencies and between cryptocurrencies. Stellar.org, the organization that supports Stellar, is centralized like XRP and meant to handle cross platform transactions and micro transactions like XRP. However, unlike Ripple, Stellar.org is non-profit and their platform itself is open source and decentralized. Through the use of its intermediary currency Lumens (XLM), a user can send any currency that they own to anyone else in a different currency.
Stellar USD price chart for the last 7 days:
Bittrex Will Delist Trustcoin, Nubits, Breakout Stake And Ever Green Coin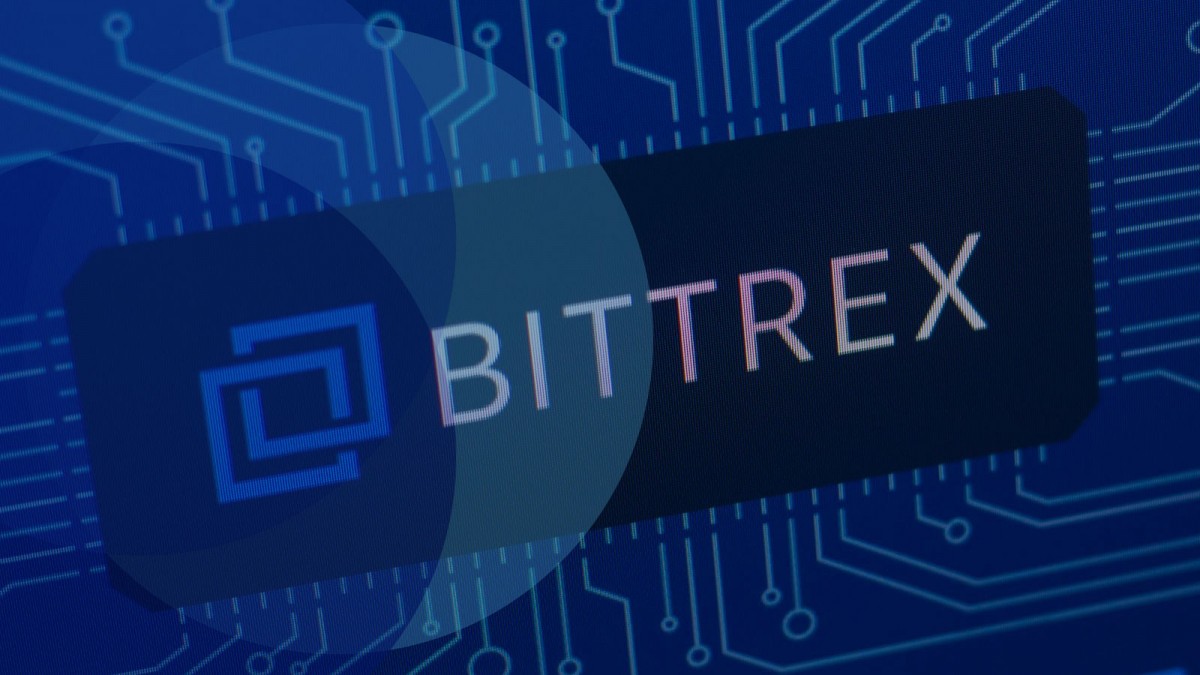 A recent update from Bittrex exchange has stated that it will be removing Breakout Stake (BRX), Trustcoin (TRST), Nubits (NBT), Electronic Gulden (EFL) and Ever Green Coin (EGC) from it's platform by September 20, 2019.
Make sure to transfer your coins if you hold any of the above cryptocurrencies.
Bittrex exchange usually remove active coins wallets for one of the following reasons:
Evolving regulatory standards and other compliance issues
Poor implementation of use cases or poor reception by community
Blockchain or related technology becomes compromised or defective
Token no longer supported by token team or others
Limited trading volume on the exchange or potentially suspicious trading activity
Experience with token applicant/team and their responsiveness to information requests
Violation of Bittrex's terms of service or token listing agreement
Complaints by users or traders of the token
Ethereum, ChainLink And Waves Will Be Speaking At Web3 Summit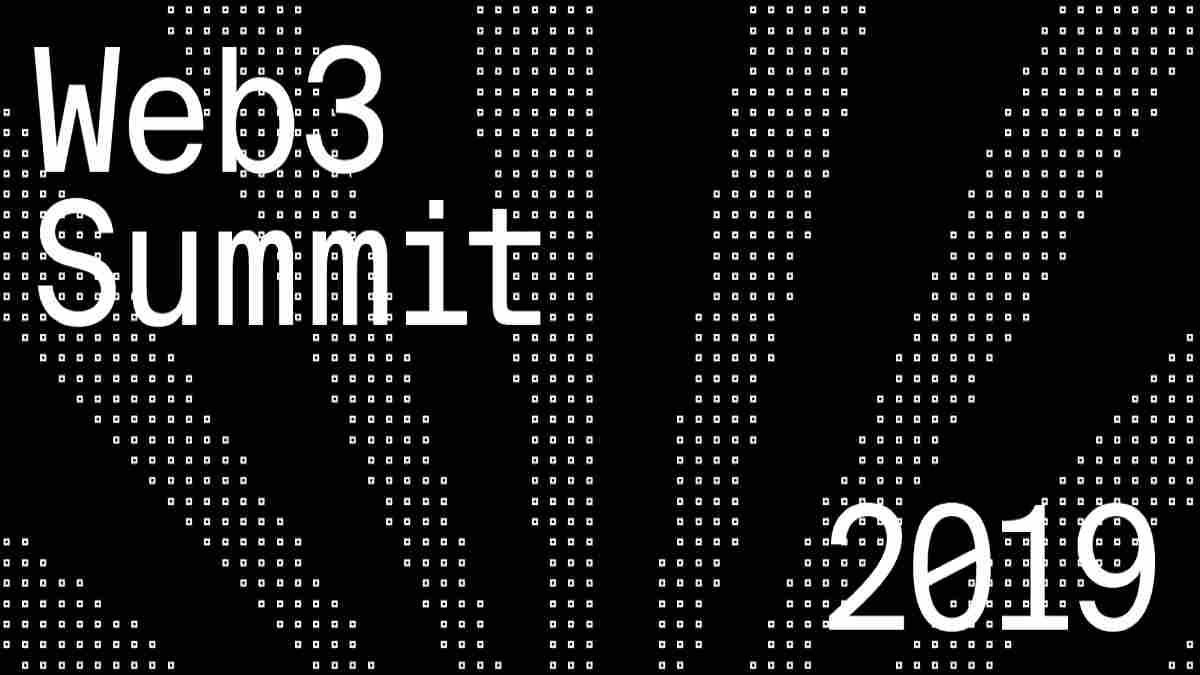 Alex Van de Sande (Ethereum Foundation), Sergey Nazarov, CEO & Co-Founder of ChainLink and Sasha Ivanov, CEO of Waves will be speaking at tomorrow's Web3 Summit that will take place in Funkhaus, Berlin (19-21 August, 2019). Other crypto related Teams will be speaking include Filecoin, Polkadot, Dfinity, Tezos, Cosmos.
All Web3 summit's tickets are sold out already, ticket prices range from EUR 199 all the way up to EUR 349. For the event's agenda click here.
Alex Van de Sande will speak about Ethereum Universal Logins, which is a login system for DAPP funded through a grant from the Ethereum community fund. While Sergey Nazarov of ChainLink will speak about ChainLink's upcoming features like the PreCoordinator Contract will reveal latest Chainlink's updates.
Web3 Summit is an open and collaborative space where the community can create their own programming. Web3 Foundation invites a full line up of high quality speakers, while individuals, teams and projects use the rest of the space for workshops, presentations, AMA sessions – both intimate and large-scale, chilling, and most importantly, hacking. There will always be a large room dedicated to a hackerspace, where you can host a meetup or hackathon, whiteboard some ideas, present to other teams, and get real work done.
Bittrex Will Delist Two Marijuana Based Cryptocurrencies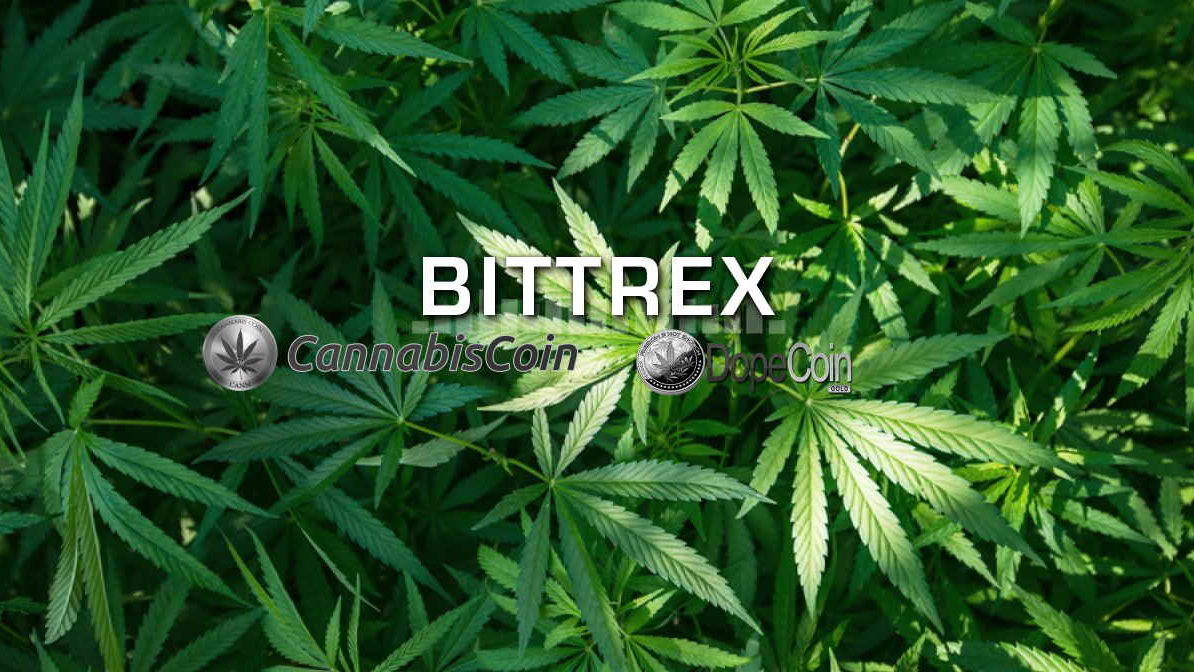 Bittrex exchange it will be removing two marijuana based coins CannabisCoin (CANN) and DopeCoin (DOPE) from its platform by September 6, 2019.
The cannabis market is one of the quickest growing markets in the U.S. but is held back by federal laws that still consider it an illegal drug, yet some US states including Washington D.C. have legalized the recreational and the medical use of marijuana for adults.
That creates problems for the industry to raise money which makes it difficult for anyone conducting financial transactions even in states where pot is legal. Cryptocurrencies make it easy for people in the marijuana industry.
What is Cannabis Coin?
CannabisCoin is a peer-to-peer cryptocurrency which connects registered dispensaries and enables them to sell marijuana in regions where it is legal.
Cannabis Coin USD Price Chart
What is DopeCoin?
DopeCoin is a decentralized, digital currency and payment system similar to Bitcoin. Our mission is to provide marijuana enthusiasts with a modern and secure way of doing business for the 21'st century.
DopeCoin USD Price Chart