Unlocking the Potential: Iraq's Journey Towards Blockchain Legislation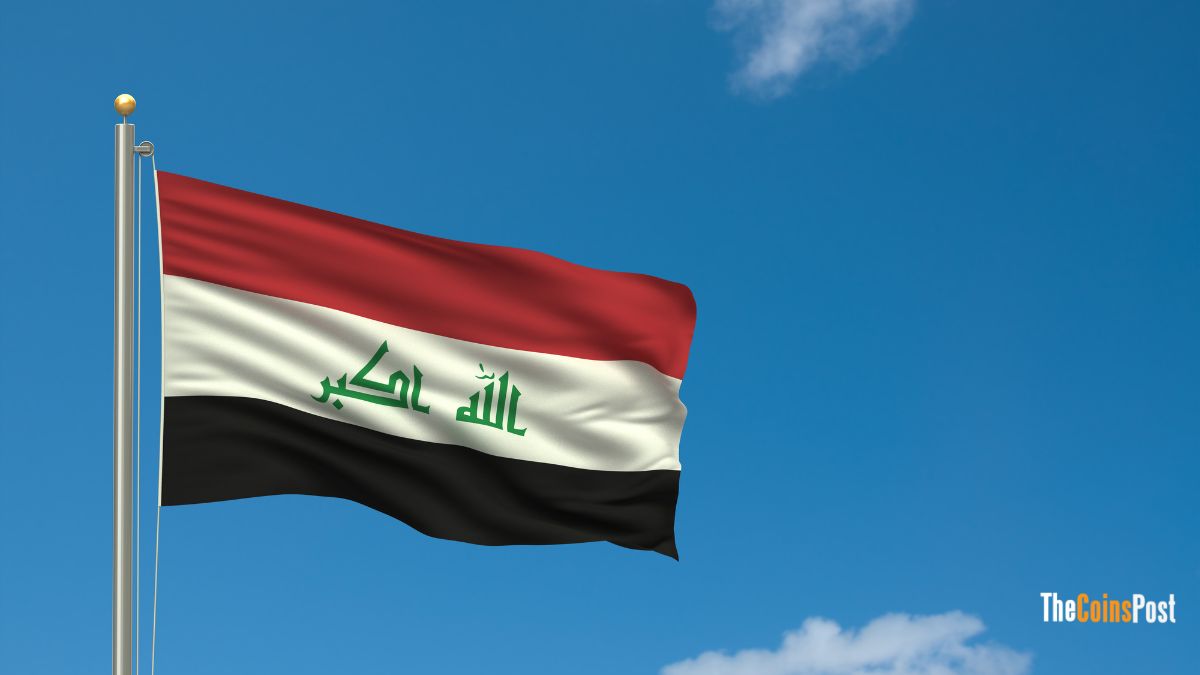 Amidst ongoing political and economic instability, Iraq is witnessing a growing interest in harnessing the power of blockchain technology as a catalyst for social change and innovation. As a decentralized and transparent ledger system, blockchain offers promising solutions for a range of applications, including cryptocurrencies, smart contracts, digital identity, and supply chain management.
However, the adoption of blockchain in Iraq faces significant hurdles, both technical and legal. Challenges on the technical front include frequent power outages, limited internet penetration, and inadequate infrastructure, hindering widespread access and usability of blockchain platforms. On the legal side, Iraq lacks a comprehensive regulatory framework for blockchain and cryptocurrencies, leading to uncertainties and risks for users and developers.
According to a recent Deloitte report, Iraq ranks among the countries with the lowest level of blockchain readiness in the Middle East, primarily due to weak institutions, limited innovation capacity, and high political risk. The report emphasizes the need for regulators, including central banks, to embrace cryptocurrencies and work towards developing a suitable regulatory environment that minimizes risks while maximizing opportunities.
With a GDP per capita of $4,452 in 2020, placing it 133rd among 190 countries, Iraq also struggles with financial inclusion, as only 23% of adults hold accounts with financial institutions or mobile money service providers. Blockchain adoption and regulation in the country are still in their early stages.
At present, Iraq lacks specific legislation or authority governing the use of blockchain or cryptocurrencies. The Central Bank of Iraq (CBI) has not provided official guidance on their legal status or treatment, merely cautioning the public about associated risks such as volatility, fraud, money laundering, and terrorism financing.
Nonetheless, efforts are underway to promote blockchain awareness and education in Iraq. The Iraqi Blockchain Society, for instance, organizes events, workshops, and hackathons to introduce blockchain concepts and use cases to the public. Some notable blockchain projects have also emerged, including ZainCash, a mobile wallet utilizing blockchain technology for secure money transfers, and Taqanu, a digital identity platform aimed at providing banking services to refugees and displaced individuals.
However, these initiatives encounter various obstacles, such as censorship, hacking, and violence. During the protests in 2019 and 2020, activists turned to blockchain platforms like Ethereum and Steemit to document human rights violations, only to face cyberattacks allegedly orchestrated by pro-government forces with external support.
The potential of blockchain to improve Iraq's social and economic conditions is evident, but it requires a supportive and enabling environment to flourish. This necessitates collaboration and dialogue among the government, civil society, private sector, and international partners to develop a legal framework that recognizes and regulates blockchain technology transparently and fairly. Investments in infrastructure, education, and security are also crucial to ensure accessible, reliable, and secure blockchain platforms for all users.
Iraq must prioritize the development of clear and comprehensive legislation on blockchain to address challenges and risks while promoting the growth and adoption of this transformative technology. Such legislation should define the legal status of blockchain and digital assets, establish rights and obligations of users and regulators, provide guidelines for security, privacy, and compliance, and create incentives and support mechanisms for innovation and education.
By embracing blockchain and enacting appropriate legislation, Iraq has the potential to harness the transformative power of this technology, enhancing its economic, social, and political landscape and positioning itself as a regional leader in the blockchain revolution.
Eyeball Games Secures Funding for Next-Gen Pool Gaming on the Blockchain
Eyeball Games, a Singapore-based gaming company, has successfully completed a funding round led by White Star Capital. Notable participants in this round include Polygon Ventures, Immutable, Ocular, Great South Gate Ventures, and prominent angel investors. White Star Capital invested from its Ubisoft-backed Digital Asset Fund, emphasizing the growing interest in blockchain gaming.
The funding will support the development of "Eyeball Pool," a modernized pool game that leverages Web3 elements to provide an enhanced user experience, including full ownership of in-game assets. The team behind Eyeball Pool is also responsible for creating 8 Ball Pool, a massively popular mobile game with over one billion downloads worldwide.
Eyeball Games plans to launch Eyeball Pool in multiple phases, commencing with a closed beta test on the web, exclusively accessible to holders of the game's non-fungible tokens (NFTs). These NFTs will grant players exclusive ownership of in-game assets. The full release of Eyeball Pool on mobile platforms is scheduled for the first quarter of 2024, at which point the NFTs will automatically convert into game starter packs, containing unique and exclusive items for players.
As a significant step towards enhancing gameplay and player ownership, Eyeball Pool will be launched on the Polygon x Immutable zkEVM chain. This platform is specifically designed for gaming projects, and Eyeball Pool will be prominently featured among the early projects on the chain. Previously, Eyeball Pool minted 4,001 genesis NFTs called "Balldroids," which sold out within just 30 minutes in January 2023. Due to popular demand, the game is gearing up to open a whitelist for an expanded NFT series soon.
Jonathan Ivarsson, the CEO of Eyeball Games, expressed enthusiasm for securing funding from prestigious investors. He stated that the team looks forward to leveraging their expertise to create a world-class game that grants true ownership of assets to players, pioneering a novel approach to asset valuation.
Eddie Lee, General Partner at White Star Capital, also commented on the potential of Web3 to revolutionize gameplay experiences. The partnership with Eyeball Games aims to create a game that will captivate millions of players by leveraging the full potential of Web3 technology.
Eyeball Pool is the brainchild of Karsten Niemer and Thomas Elgaard, the original creators of 8 Ball Pool. Collaborating with Jonathan Ivarsson, the founder of Eyeball Games, the team conceived a vision for a blockchain-based challenger to 8 Ball Pool, offering gamers unparalleled ownership of their in-game assets.
With aspirations to replicate the success of their past venture, Eyeball Games built Eyeball Pool from scratch, incorporating a proprietary physics engine and cutting-edge graphics. The game features a player-vs-player mode and various tournament modes, bolstered by an AI skill-matching engine.
Established in July 2022, Eyeball Games currently boasts a team of 13 dedicated employees. The funding received from this round will further accelerate the development and innovation behind Eyeball Pool, positioning it as a groundbreaking blockchain gaming experience set to redefine the world of pool gaming for years to come.
Vietnam's Crypto Crackdown: Authorities Investigate Pi Network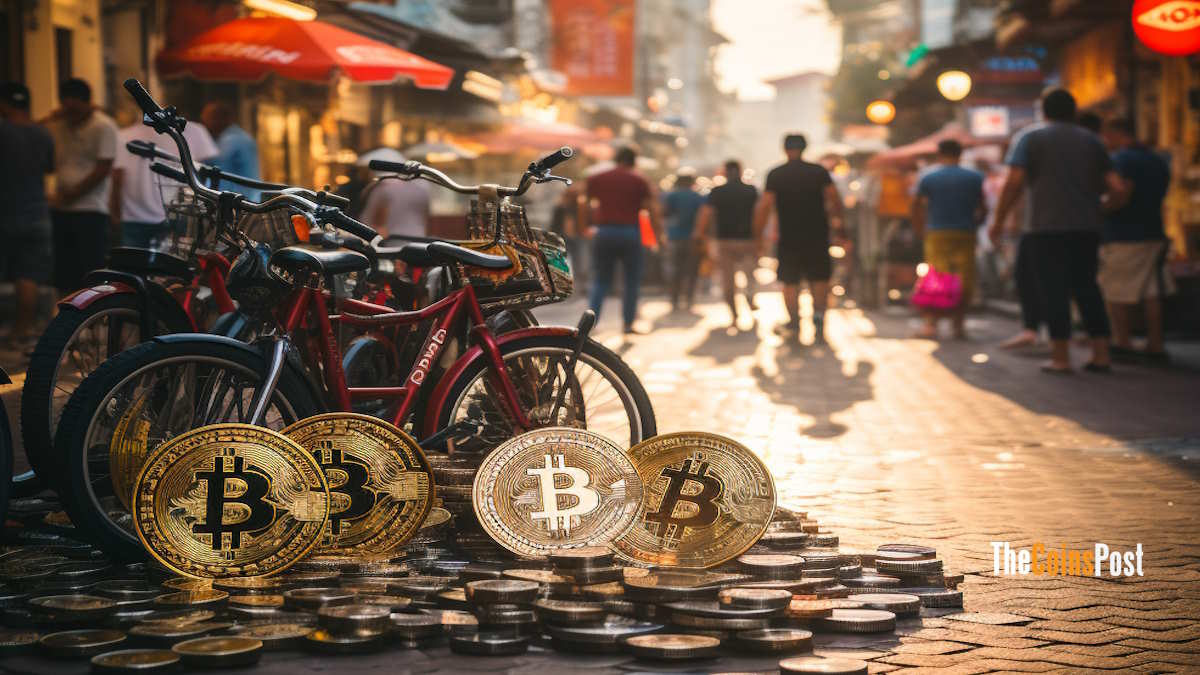 Vietnamese authorities have launched an investigation into the activities surrounding the Pi cryptocurrency, citing concerns over its complex and unregulated nature. The Department of Cybersecurity and High-Tech Crime Prevention expressed apprehension regarding the high-income potential and multi-level marketing resemblances associated with cryptocurrency models like Pi.
According to Vietnam Express, the investigation aims to address the risks posed by such ventures and protect investors from potential fraud and data breaches. This article delves into the recent developments surrounding the Pi cryptocurrency in Vietnam and the concerns raised by authorities.
Le Xuan Minh, the head of the Department of Cybersecurity and High-Tech Crime Prevention, highlighted the increasing complexity and unmanaged nature of cryptocurrency models like Pi. He noted instances where individuals have been coerced by cryptocurrency promoters into participating in business models resembling multi-level marketing schemes. Multiple police forces across localities are actively investigating activities related to the Pi cryptocurrency. Authorities caution the public against investing in cryptocurrency models offering abnormally high profit margins or employing multi-level marketing strategies due to the associated risks.
The Pi Network, which emerged in 2019, experienced a surge in popularity in Vietnam during 2021. However, concerns have been raised regarding the lack of transparency exhibited by the cryptocurrency. Experts in the field of blockchain have emphasized the potential for Pi to be misused for fraudulent activities or unauthorized data collection. Despite these concerns, many individuals still hold faith in Pi, often under the assumption that they have nothing to lose by participating. However, they unknowingly expose themselves to the risk of personal data theft.
Cryptocurrencies are not recognized as legal tender in Vietnam. Engaging in activities such as issuing, trading, or using cryptocurrencies for payment can lead to penalties of up to VND100 million (US$4,240). The ongoing investigation into Pi cryptocurrency serves as a reminder that individuals should exercise caution when participating in unregulated crypto ventures.
MoneyGram and Stellar Blockchain: Revolutionizing Global Payments
In a recently published case study by the Stellar Foundation, the groundbreaking collaboration between MoneyGram International and the Stellar blockchain has been highlighted. This case study sheds light on the innovative solutions and transformative potential of the partnership, as MoneyGram Access brings cash-to-crypto transactions to a global scale. Let's explore how this partnership is revolutionizing the world of global payments and financial inclusion.
The Challenge
Transforming Cross-Border Payments MoneyGram's core objective has always been to provide efficient cross-border payment solutions to a diverse client base worldwide. As the fintech industry progressed, the company recognized the transformative potential of blockchain technology. The challenge lay in combining MoneyGram's global reach with the power of blockchain to create a comprehensive and accessible financial ecosystem.
The Solution
MoneyGram Access and Stellar Blockchain MoneyGram International embarked on a journey to integrate Stellar blockchain into its services, leading to the development of MoneyGram Access. By leveraging the Stellar blockchain, MoneyGram Access allows users to seamlessly convert physical cash into USDC, a stablecoin backed by cash and U.S. treasuries. This feature empowers users to send funds globally, hold assets securely, and protect themselves against market volatility. Additionally, users can withdraw their USDC and receive physical cash in their local currency at any participating MoneyGram location.
Connecting On and Off-Ramps to Stellar-Powered Wallets & Applications
By adopting the Stellar Development Foundation's SEP-24 protocol, MoneyGram gained direct access to the Stellar network and its extensive ecosystem. This integration opened doors to new user bases for MoneyGram, while wallets and applications supporting Stellar were able to tap into MoneyGram's vast retail network. Consequently, users gained the ability to deposit or withdraw cash from their wallets via USDC on Stellar, all without the need for a traditional bank account.
Solving the Last Mile Problem without a Bank Account
With MoneyGram Access, individuals now have the option to perform cash-to-crypto transactions at participating MoneyGram locations. Users can "cash-in" by converting physical cash into USDC at their chosen MoneyGram location, or "cash-out" by withdrawing USDC and receiving physical cash in their preferred local currency. This innovative solution eliminates the barriers faced by the unbanked and underbanked populations, ensuring equitable access to digital financial services.
USDC on Stellar for Quick, Easy Settlement
Recognizing the concerns of the unbanked and underbanked regarding the volatility of cryptocurrencies, MoneyGram strategically chose to leverage USDC on the Stellar blockchain. By combining a thoroughly-audited fiat-backed stablecoin with Stellar's optimized network, MoneyGram provides secure, quick, and affordable payment options. Transaction fees are negligible, enabling swift and cost-effective value transfers.
Impressive Results and Future Potential
MoneyGram Access has made a significant impact since its launch. With support for cash-out off-ramps in over 180 countries and a network of 300,000 locations, the solution has demonstrated its scalability and widespread adoption. Additionally, MoneyGram has successfully integrated MoneyGram Access with four wallets, expanding its reach and user base.
This cash-to-crypto use case is just the beginning of a transformative era in global finance. The versatility of MoneyGram Access holds immense potential for urgent use cases worldwide, such as cash-based aid disbursements powered by Stellar Aid Assist. The partnership between MoneyGram and Stellar has paved the way for greater financial inclusion, granting individuals in cash economies access to a broader range of financial services.
Final Thoughts
Empowering Financial Inclusion through Blockchain MoneyGram's collaboration with Stellar blockchain has revolutionized global payments and facilitated financial inclusion on an unprecedented scale. MoneyGram Access has bridged the gap between traditional cash-based economies and the rapidly expanding world of digital finance. As blockchain continues to reshape the financial landscape, innovative solutions like cash-to-crypto transactions will empower individuals worldwide and foster a more equitable global financial system.