British Authorities Seize $1 Million In Cryptocurrencies From a Computer Hacker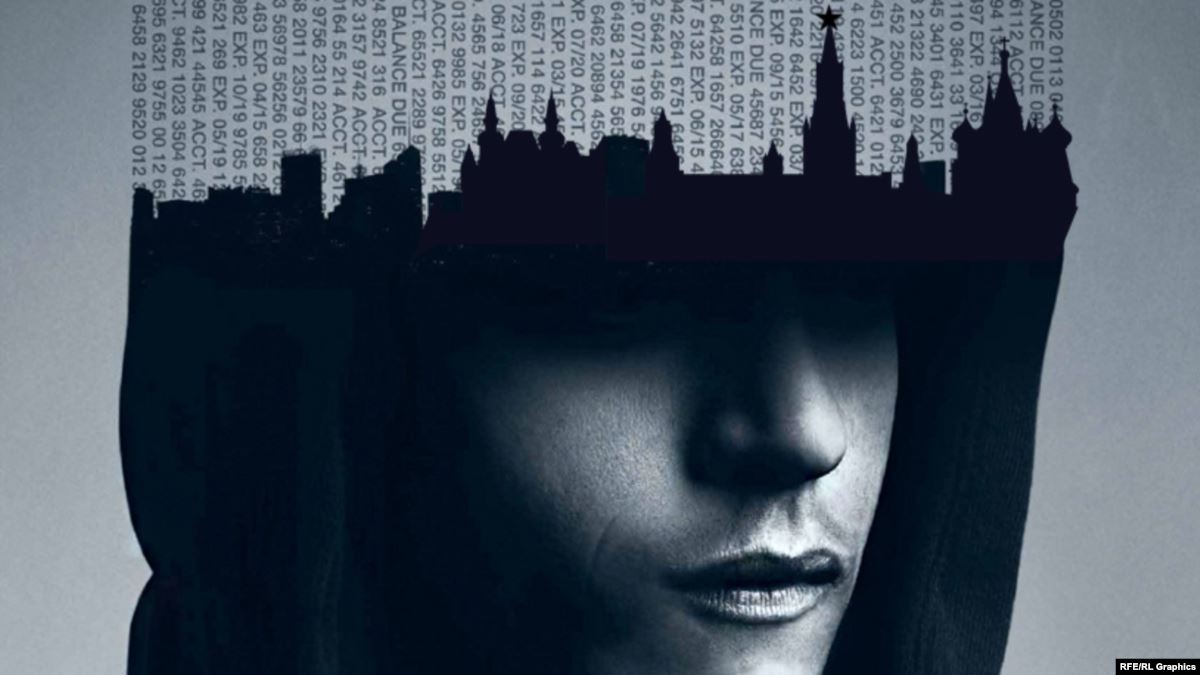 Southwark Crown Court, judge Joanna Korner ruled that the state could confiscate 922,978.14 pounds ($1.13 million) worth of cryptocurrencies from Grant West, a computer hacker who was arrested for selling hacked data for cryptocurrencies.
The 27 years old computer hacker was sentenced in May last year to over 10 years in prison for charges from conspiracy to defraud and possession of criminal property to the possession of drugs.
The Metropolitan Police said West used phishing emails in attacks on more than 100 companies worldwide, stealing tens of thousands of customers' financial details before selling the data on dark web marketplaces. He later converted the profits to cryptocurrencies.
The cryptocurrency seized at the time of West's arrest in September 2017 was at the time worth 1.6 million pounds ($1.95 million).
Poloniex Exchange Forces Password Reset After an Alleged Data Leak
Yesterday, Poloniex cryptocurrency exchange sent an email to some of its users alerting them about a potential security breach after an alleged list containing Poloniex's users email addresses and passwords was posted on twitter, which could be used by hackers to gain access to their Poloniex accounts.
While almost all of the email addresses listed do not belong to Poloniex accounts, we are forcing a password reset on any email addresses listed that do have an account with us, including yours.

the exchange wrote in its email notification to the affected users.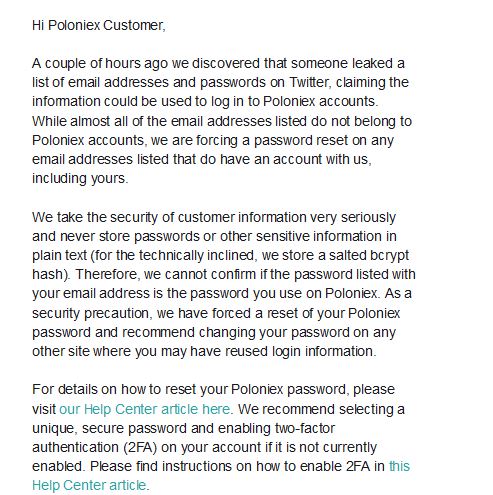 It's unclear how the email addresses and passwords were posted on Twitter in the first place and what percentage of the leaked data contained current data from Poloniex customers. That left many users bewildered whether the leak is real or not.
The daily trading volume on Poloniex exchange is $138,972,143, which makes it within the top 50 cryptocurrency exchanges.
Last November, TRON founder Justin Sun confirmed that he was one of the investors who acquired Poloniex from Circle group.
Graviex Blames Malicious DDoS Attack After The Exchange Went Offline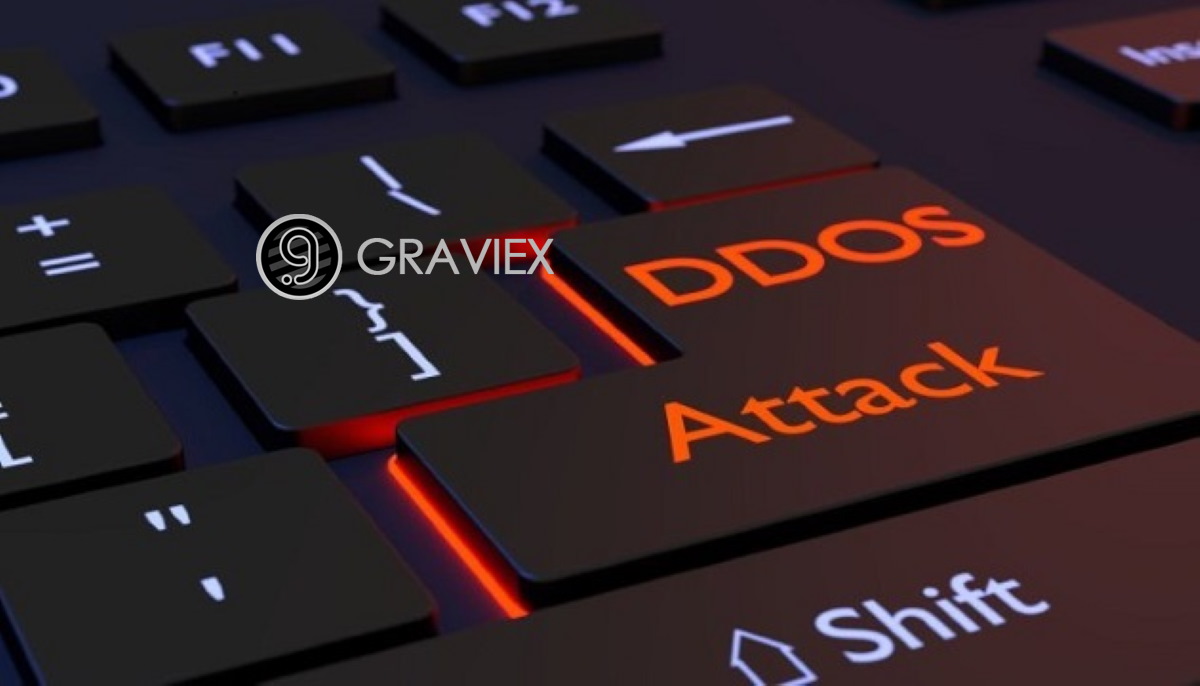 Mysterious attackers have taken down Graviex cryptocurrency exchange over the last couple of days using DDoS (distributed denial-of-service) attacks.
The DDoS attacks took place on Sunday and Monday, December 29 and 30 , and have targeted Graviex's main exchange website. During the DDoS, attackers successfully managed to overload two of Graviex's network providers and managed bring down Graviex' external connections to other ISPs.
The attackers, which appears to actually own a DDoS botnet contacted Graviex's team demanding ransom payments,but the exchange refused to pay.
As you may've heard #Graviex was under unprecedented DDoS-attack. Now we're online. Btw in a chat while hackers were demanding a ransom (we NEVER paid!), they casually shared their "agenda": @Sistemkoin, @hitbtc, @HuobiGlobal just in case their support will find this info helpful pic.twitter.com/p9nGn6XnXl

— GRAVIEX (@graviex_net) December 30, 2019
At the time of writing, the exchange now appears to be online and fully functional.
A distributed denial-of-service (DDoS) attack occurs when multiple systems flood the bandwidth or resources of a targeted system, usually one or more web servers. Such an attack is often the result of multiple compromised systems (for example, a botnet) flooding the targeted system with traffic.
The open-source, enterprise-grade blockchain solution "NULS" has announced that one of the team's accounts was compromised by a group of hackers and around 2 million NULS tokens, that worth around $474K were stolen.
*Security Update* pic.twitter.com/GN41agKgi1

— NULS (@Nuls) December 22, 2019
According to the announcement, NULS will be hard forking to destroy the stolen coins.
What is NULS Project?
NULS is a global blockchain open-source project which is a highly customizable modular blockchain infrastructure; it consists of a microkernel and functional modules. NULS provides smart contract, multi-chain mechanism and cross-chain consensus. It aims to break the technical barriers of blockchain, to reduce the cost of development, and to promote the usage of blockchain technology in the commercial field.
NULS blockchain utilizes POC (Proof of Credit) consensus that is similar to POS (Proof of Stake) which requires locking a certain number of coins to run a masternode to earn a passive crypto income.
The required coins for masternode are 2000 NULS coins which are worth around $485.
NULS USD Price Chart
*Charts data were provided by CryptoCompare