The Largest Bank in UAE Will Implement Blockchain Finance Solutions
Emirates NBD (National Bank of Dubai), one of the largest banks in Middle east will provide finance solutions for the Digital Silk Road – a Dubai 10X initiative using blockchain technology to digitize and simplify trade processes.
According to Khaleej Times, Emirates NBD has signed a memorandum of understanding with Dubai Chamber of Commerce and Industry (DCCI) to implement the Digital Silk Road.
The agreement was signed by Hamad Buamim, President & CEO of Dubai Chamber and Hesham Abdulla Al Qassim, Vice Chairman and Managing Director of Emirates NBD, at a recent ceremony which was held at Dubai Chamber's headquarters and attended by officials and directors from both organizations.
The Digital Silk Road is a blockchain platform aims to reshape the global trading system and eliminate trade barriers. It utilizes blockchain technology to increase the transparency and efficiency of supply chains through a comprehensive automation process.
Hamad Buamim, President & CEO of Dubai Chamber said, the Digital Silk Road aims to transform the way Dubai trades with the world and noted that the digital platform will offer several competitive advantages and benefits to companies in Dubai, including lower trade costs, faster delivery of goods, seamless trade processes, and enhanced security and transparency.
Emirates NBD is the first national bank established in Dubai and the United Arab Emirates and was founded in 1963 by Dubai's ruler Sheikh Rashid bin Saeed Al Maktoum. It is currently largest banking groups in the Middle East in terms of assets.
The World State Blockchain Project Launches New Features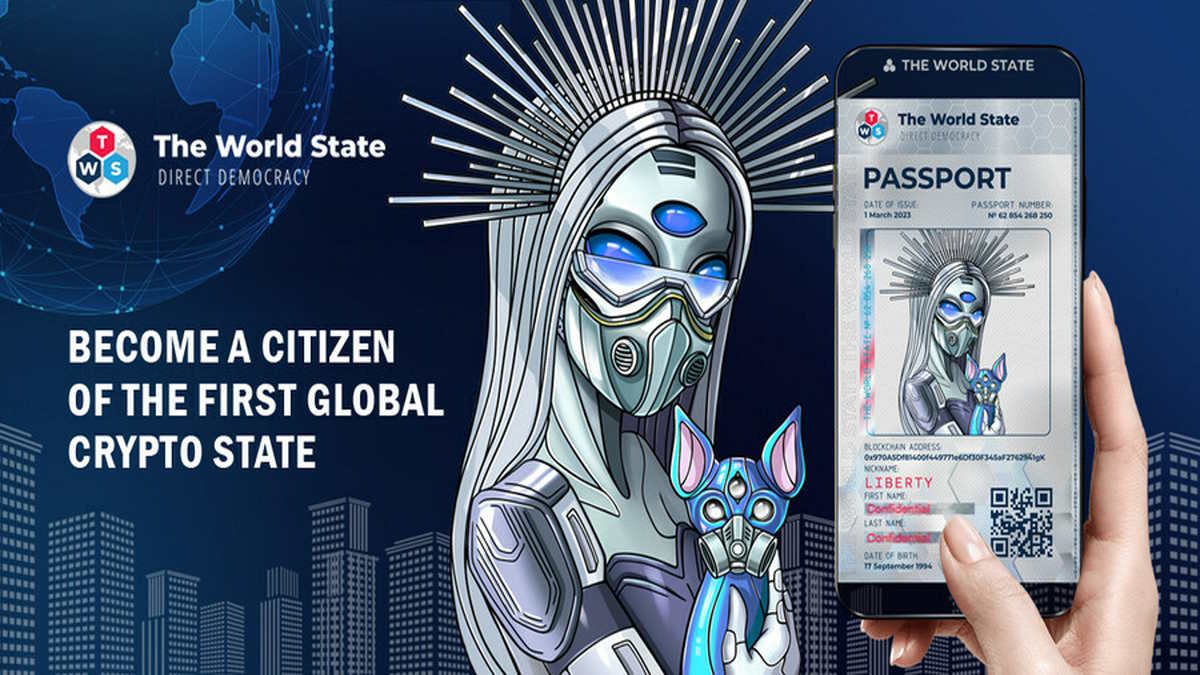 The World State has recently launched its decentralized global digital state, which combines the principles of direct democracy and transparency within the crypto space. The TWS is a blockchain-based digital democratic state built on Polygon, and it is the first platform to offer citizens a decentralized global digital State.
This platform allows all decisions to be made through the direct voting of citizens, and it offers complete transparency in the crypto space. The TWS has been in development for over two years, and the team has accomplished several milestones in its roadmap, including the creation of the initial TWS Constitution, detailing the Laws of the new ecosystem.
The TWS Executive team has announced a series of features and platform add-ons, including NFT Passports, the release of the TWS Ecosystem driven by smart contracts, and the platform's native token W$C. Future developments, such as the TWSswap and Mainnet, will be fueled by the platform's internal fundraising scheme, and via taxes paid to the Treasury.
TWS blockchain's citizenship is open to anyone, irrespective of identity, and it offers unique opportunities for its citizens. By becoming a citizen of TWS, users can create and get funds for their ambitious ideas, influence the decision-making process, vote on issues that matter, take on leadership positions, and become President. The NFT Passport confirms TWS citizenship and is a key element in the use of the ecosystem. Citizens are also able to connect with people from all over the globe, fostering greater understanding and tolerance among everyone.
Ripple Partners with Blockchain Founders Fund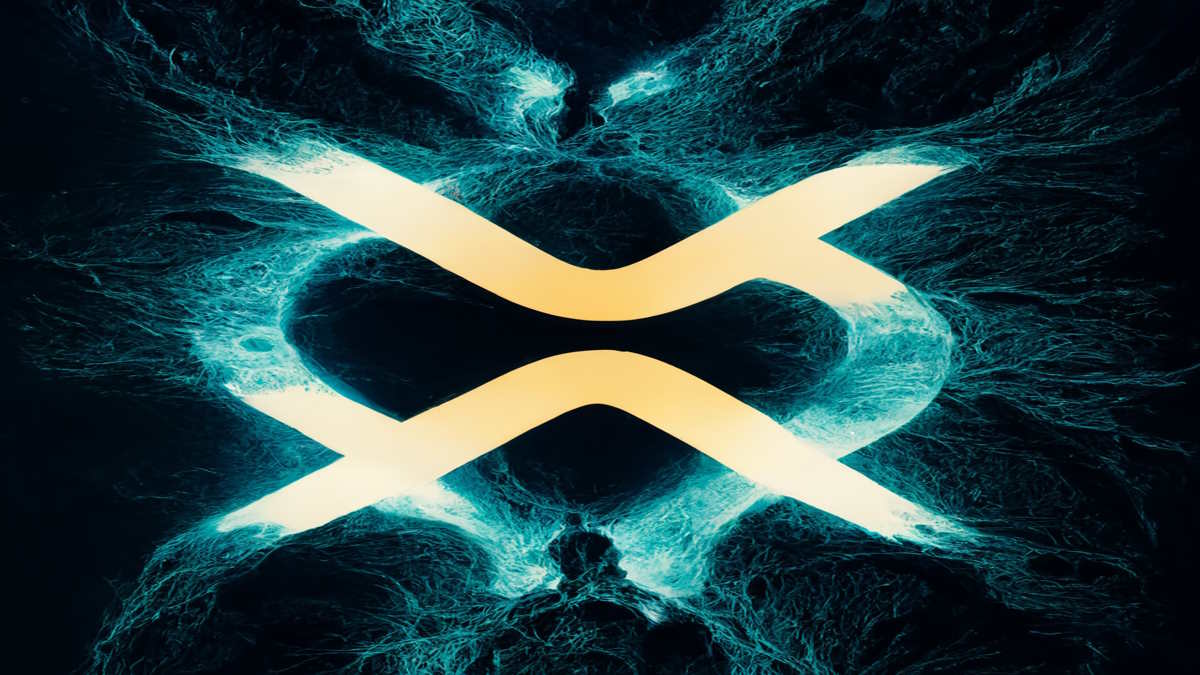 Ripple, a leader in enterprise blockchain and crypto solutions, has announced a strategic investment in the Blockchain Founders Fund (BFF), an early-stage venture capital fund based in Singapore. BFF focuses on top-tier Web3 startups globally, and Ripple's investment is part of its efforts to accelerate the adoption of blockchain technology worldwide.
The funding provided by Ripple will enable BFF to support high-potential early-stage companies that are building the infrastructure and products that will streamline the transition to a decentralized future. With over 100 portfolio companies predominantly focused on the Web3 landscape, BFF has proven to be an industry-leading venture capital fund with the means and expertise to scale startups.
Brooks Entwistle, Senior Vice President, and Managing Director at Ripple, expressed his excitement for the partnership, saying, "It's clear that blockchain technology can transform industries. We want to see startups unlock the potential of blockchain technology, and are excited to partner with Blockchain Founders Fund to accelerate startups that are creating world-class products with real-world utility for the global market."
Through this investment, Ripple is taking a significant step towards accelerating the adoption of blockchain technology worldwide. By unlocking the potential of early-stage companies in the Web3 and crypto space, this partnership between Ripple and BFF promises to drive innovation and support web3 entrepreneurs who are shaping the future of decentralized technologies.
Ripple's business solutions are faster, more transparent, and more cost-effective than traditional methods, solving inefficiencies that have long been the norm. With every solution, Ripple is contributing to a more sustainable global economy and planet by increasing access to inclusive and scalable financial systems while leveraging carbon-neutral blockchain technology and a green digital asset, XRP. This is how Ripple delivers on its mission to build crypto solutions for a world without economic borders.
Blockchain Founders Fund, on the other hand, is an early-stage venture capital fund that invests in top-tier Blockchain startups globally. Its industry-leading venture program focuses on go-to-market strategies and supports seasoned and first-time entrepreneurs across key business functions to fast track growth. BFF has scaled many of the leading Blockchain startups and is always looking to connect with exceptional founders across the Web3 and Blockchain ecosystems.
How Blockchain Technologies Can Improve Cybersecurity
The increasing prevalence of cyber threats has made cybersecurity a critical concern for businesses and organizations across the globe. In this digital age, sensitive data such as medical records, financial information, and confidential business data must be protected against malicious attacks. Fortunately, blockchain technology has emerged as a powerful solution to enhance cybersecurity measures and protect against cyber threats.
Blockchain technology can create a more secure and resilient network by distributing data and processing power across multiple nodes. This makes it harder for attackers to compromise the network because they would need to compromise most of the nodes to make changes to the blockchain. Additionally, the decentralized nature of blockchain can reduce the risk of a single point of failure, a common vulnerability in centralized networks. By creating a distributed ledger of data, blockchain technology provides an additional layer of security that can mitigate the risk of cyber attacks.
One of the key benefits of blockchain technology is its ability to create a tamper-proof record of data. By using cryptographic algorithms to secure transactions and blocks of data, blockchain ensures that sensitive data is only accessible to authorized users and cannot be tampered with. Each block in the blockchain contains a unique cryptographic hash generated based on the contents of the block. Any attempt to modify the contents of a block will result in a new hash value, which will break the chain of hashes that links all the blocks together. This makes it extremely difficult for an attacker to modify data stored in a blockchain without detection.
Furthermore, blockchain's transparency and audibility can help organizations to identify the source of security incidents and track data flow in the event of a breach. By creating an immutable record of security incidents, organizations can better understand the nature of cyber threats and develop more effective strategies for responding to them. Additionally, blockchain can enable users to authenticate themselves without relying on a third-party identity provider, reducing the risk of identity theft and ensuring better cybersecurity.
In a digital era, blockchain can also help secure and manage digital identities in a decentralized manner. Individuals can have more control over their personal information by creating a distributed ledger of identity data. Organizations can also have a more secure way to verify the identity of their users. Blockchain can enable a secure and transparent system for tracking who has accessed sensitive data and when, helping organizations to detect and respond to potential data breaches more quickly.
In conclusion, blockchain technology can enhance cybersecurity measures and provide greater peace of mind for those handling sensitive information. By creating a tamper-proof record of data, distributing data and processing power across multiple nodes, and providing an immutable record of security incidents, blockchain technology can help organizations to better protect sensitive data against malicious attacks. As cyber threats continue to evolve and become more sophisticated, the adoption of blockchain technology is becoming increasingly important to safeguard against potential cyber attacks.
Article source: TheHackerWire