Game Over For The American Traders On Bitmex Platform?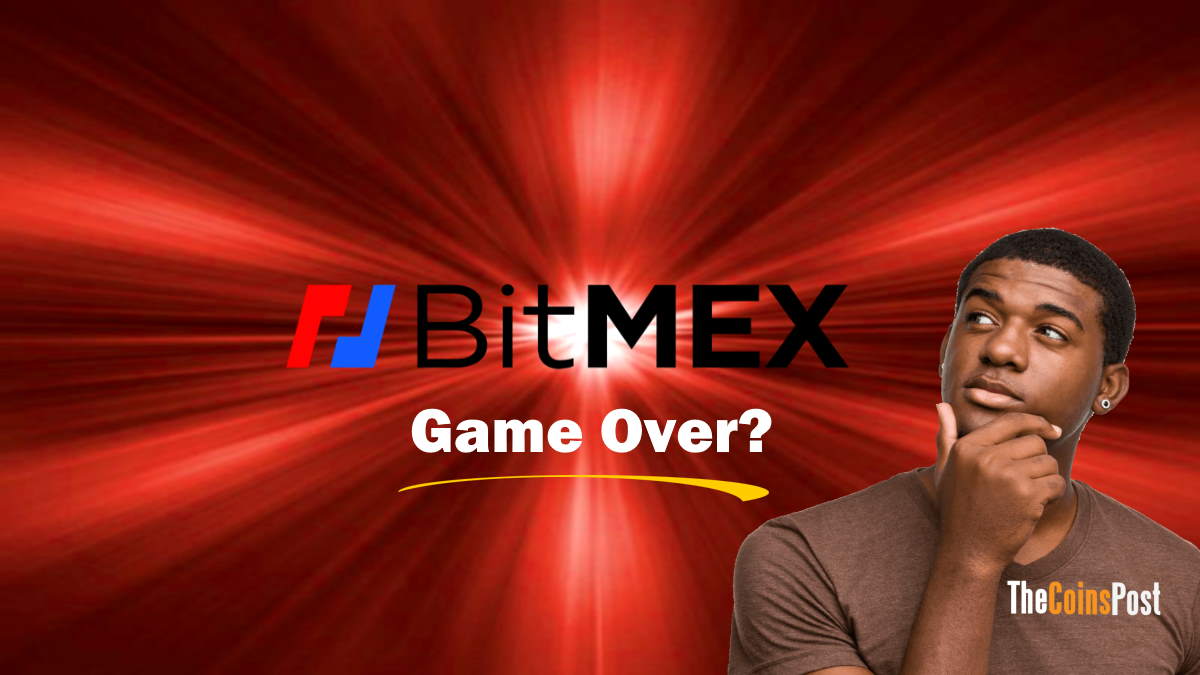 For all the people who are trading on BitMex out of the United States it is time to close your positions withdraw your BTC and make sure your funds are safe and are not going to get confiscated. As BitMex is most likely is going to get investigated by the CFTC (the commodity and Futures Trading Commission) because they offer perpetual swaps and perpetual futures for it's USA based customers which forces BitMex to be regulated by the CFTC.
There are some rumors that USA accounts will be closed and funds could actually get confiscated, so once again make sure if you are from the United States or from any other country where BitMex says they don't offer their services there that you are not trading there and you're withdrawing your funds to stay safe.
It is probable the vast majority of Bitmex customers are from America and it is probable Bitmex is fully aware of it, yet most probably, BitMex will get more aggressive because of the CFTC investigation and will ban all VPN IPs and proxy servers it's USA clients might be using to access it's platform. And it might even ask all of it's users to do KYC.
According to tokenanalyst.io, the BitMex's Outflow volume has increased by 357% in the last 24 hours which means traders are withdrawing their funds.
BitMex and BTC Manipulation?
There are rumors that BitMEX is connected and closely working with whales to manipulate BTC and ETH unregulated markets. And BitMEX makes up to half of its revenue from liquidations.
The current market seems to be largely driven not by organic buying and selling, but by exchange driven manipulation of the spot market to exploit the current dynamics of leverage trading. Lately some users on Reddit started discussing if BitMex is trading against it's clients to make profit.

BitMex Alternatives?
ByBit Would be a better alternative to BitMex. It is not as big as BitMex but apparently it's not under investigations (yet). Yes, ByBit dose not allow users from the United States to trade on their platform but there is always ways around that.
There are other leverage trading platforms such as Deribit and Primexbt.
Will BitMex shutdown?
I personally dont think so. Desipte all of the market manipulation rumors, BitMex is still a crypto icon, it has its own research team, which is one of the most competent research teams out there who publish researches and crypto studies regularly. Recently some Bitcoin (BTC) developers received $60,000 donation from BitMex.
Rakuten Has Launched Its Own Cryptocurrency Exchange
Japan's e-commerce giant Rakuten has announced the launch of its new cryptocurrency Exchange, Rakuten Wallet. Rakuten Wallet supports BTC, ETH and BCH, more cryptocurrencies will be added in the near future.
As per the announcement, Rakuten customers' assets will be held in "cold wallet" to ensure safety, private keys will be managed through a multi-signature scheme, and that two-step authentication is also enabled for logging in and withdrawing funds. It also keeps customers' funds separate from its own funds.
BiteBTC Exchange Acquired by Seychelles Commercial Bank
BiteBTC exchange has been acquired by Seychelles Commercial Bank (SCB) and will be rebranded to Fedlio. BiteBTC's current data including user databases, user wallets, orders and transactions history will be migrated to the new platform.
Fedlio is a registered new company but it will assumes all obligations to return the funds that were frozen at BiteBTC. As part of the updated KYC procedure, all blocked user accounts will be moved to the status of temporarily suspended. This group of users will have the opportunity to provide data to restore their accounts. The compliance team will be the responsibility of a team from the Seychelles Commercial bank department, which has the authority to restore and return the traders balances.
BiteBTC is an infamous cryptocurrency exchange that was owned and operated by two Singapore citizens Ng Chee Siang and Sim Zi Chao and was accused of faking trading volumes and scamming it's uses.
Binance's Users KYC Data Reportedly Leaked Online
It seems that some of Binance exchange's KYC (Know Your Customer) documents have been hacked and leaked online including selfies of individuals holding up a piece of paper with the word Binance and the date the image was taken, there are literally thousands of KYC identities on a telegram group Find Your Binance KYC.
Some examples of the leaked documents were shared online by a Reddit user, faces and IDs censored for privacy of personal info.
Binances CEO tweeted right after the alleged data was shared online, asking users not to FUD.
Don't fall into the "KYC leak" FUD. We are investigating, will update shortly.

— CZ Binance (@cz_binance) August 7, 2019
Binance exchange issued a statement about the KYC leak stating that Binance was approached by unidentified individual who demanded 300 BTC in exchange for withholding 10,000 photos that bear similarity to Binance KYC data.
KYC means "Know Your Customer". It is a process by which some cryptocurrency exchanges obtain information about the identity and address of the customers. This process helps to ensure that exchanges services are not misused. The KYC is required by large exchanges like Binance.