Huobi Exchange Partners With CASHU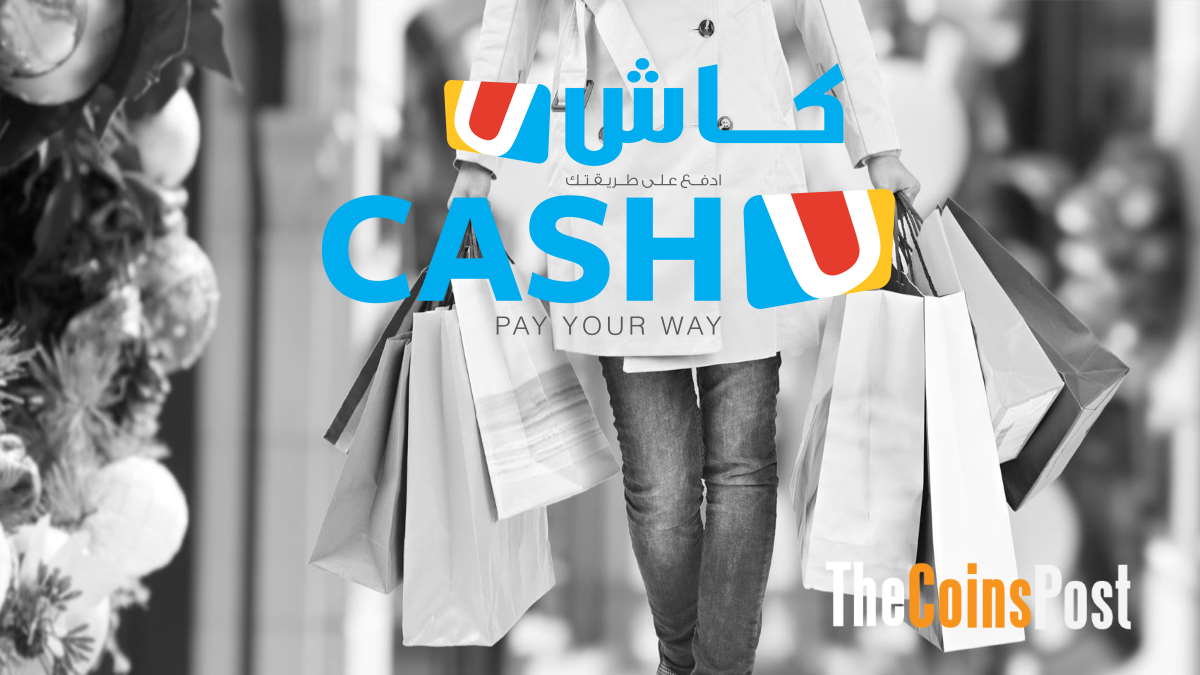 Huobi exchange just made a giant step towards attracting more users from Middle East to buy and sell cryptocurrencies. Huobi has partnered with CASHU, the largest online payment processor in Middle east. CASHU users can now buy and sell Bitcoin (BTC), Ethereum (ETH), Ripple (XRP), Bitcoin Cash (BCH), and EOS (EOS) directly from CASHU's mobile app.
A core part of Huobi's mission has always been making global wealth more accessible so we're excited to be taking this step with CASHU in furthering our mission

said Livio Weng, CEO of Huobi Global
CASHU is widely used for online payments in North Africa and Middle East. Currently CASHU has more than 2.3 million active users. CASHU prepaid cards can be easily obtained from various supermarkets and variety stores across MENA region.
We are excited about this partnership with Huobi to provide millions of users in the MENA region with the ability to trade cryptocurrencies the easiest way

Thaer M. Suleiman, CEO of CASHU
CASHU was founded in 2002 by Maktoob (Which was later sold to Yahoo!). It is considered the first and the largest in the Middle East, serving nearly 2.3 million consumers with accessible and easy solutions to pay online.
Rakuten Has Launched Its Own Cryptocurrency Exchange
Japan's e-commerce giant Rakuten has announced the launch of its new cryptocurrency Exchange, Rakuten Wallet. Rakuten Wallet supports BTC, ETH and BCH, more cryptocurrencies will be added in the near future.
As per the announcement, Rakuten customers' assets will be held in "cold wallet" to ensure safety, private keys will be managed through a multi-signature scheme, and that two-step authentication is also enabled for logging in and withdrawing funds. It also keeps customers' funds separate from its own funds.
BiteBTC Exchange Acquired by Seychelles Commercial Bank
BiteBTC exchange has been acquired by Seychelles Commercial Bank (SCB) and will be rebranded to Fedlio. BiteBTC's current data including user databases, user wallets, orders and transactions history will be migrated to the new platform.
Fedlio is a registered new company but it will assumes all obligations to return the funds that were frozen at BiteBTC. As part of the updated KYC procedure, all blocked user accounts will be moved to the status of temporarily suspended. This group of users will have the opportunity to provide data to restore their accounts. The compliance team will be the responsibility of a team from the Seychelles Commercial bank department, which has the authority to restore and return the traders balances.
BiteBTC is an infamous cryptocurrency exchange that was owned and operated by two Singapore citizens Ng Chee Siang and Sim Zi Chao and was accused of faking trading volumes and scamming it's uses.
Binance's Users KYC Data Reportedly Leaked Online
It seems that some of Binance exchange's KYC (Know Your Customer) documents have been hacked and leaked online including selfies of individuals holding up a piece of paper with the word Binance and the date the image was taken, there are literally thousands of KYC identities on a telegram group Find Your Binance KYC.
Some examples of the leaked documents were shared online by a Reddit user, faces and IDs censored for privacy of personal info.
Binances CEO tweeted right after the alleged data was shared online, asking users not to FUD.
Don't fall into the "KYC leak" FUD. We are investigating, will update shortly.

— CZ Binance (@cz_binance) August 7, 2019
Binance exchange issued a statement about the KYC leak stating that Binance was approached by unidentified individual who demanded 300 BTC in exchange for withholding 10,000 photos that bear similarity to Binance KYC data.
KYC means "Know Your Customer". It is a process by which some cryptocurrency exchanges obtain information about the identity and address of the customers. This process helps to ensure that exchanges services are not misused. The KYC is required by large exchanges like Binance.