ARK'S New Multiplayer Arcade Game: Minesweeper Flags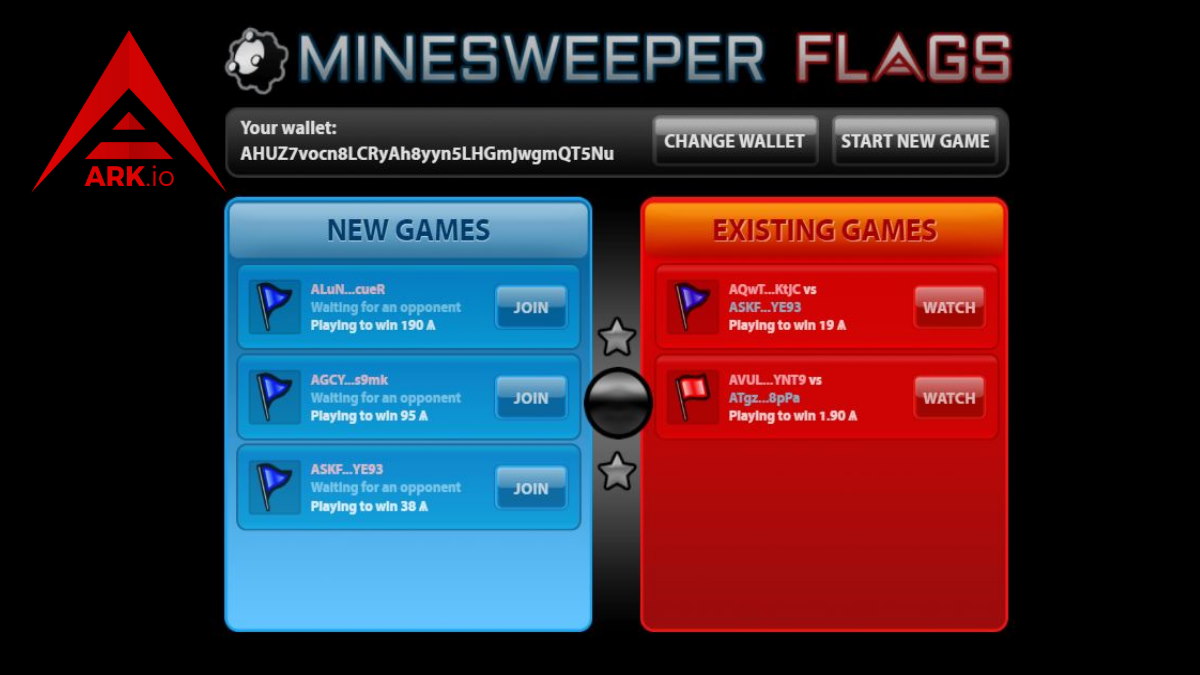 We all have those memories from childhood, the ones which follow us through our life. For me one of those memories is playing minesweeper on my old Windows PC. So, to say I was excited when I heard about the new ARK's game, Minesweeper Flags, a multiplayer blockchain game which is playable through ARK's Desktop Wallet for Windows,MacOS and Linux.
Minesweeper Flags game object is to uncover squares on a board without hitting mines. Clicking on a tile reveals a mine, a blank square or a number. You play against a real life opponent to win crypto coins.
The game can be installed to ARK Wallet through a plugin. Please follow the official setup instructions here.
---
ARK's Minesweeper Flags Walk-Through
Once installed, you will need to activate the game plugin then you are ready to go. You can launch the game from the plugins menu on your wallet.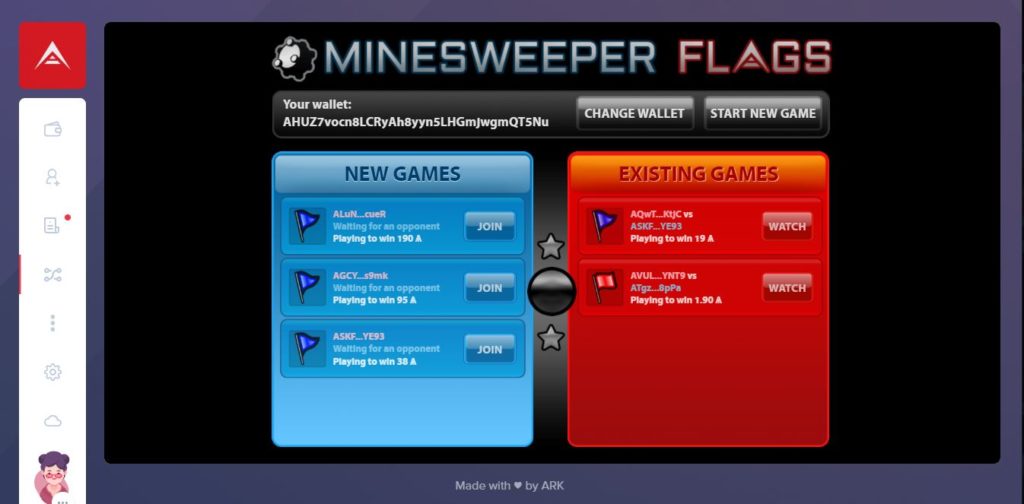 You will have the option to either join an existing game or to host and start a new game of your own.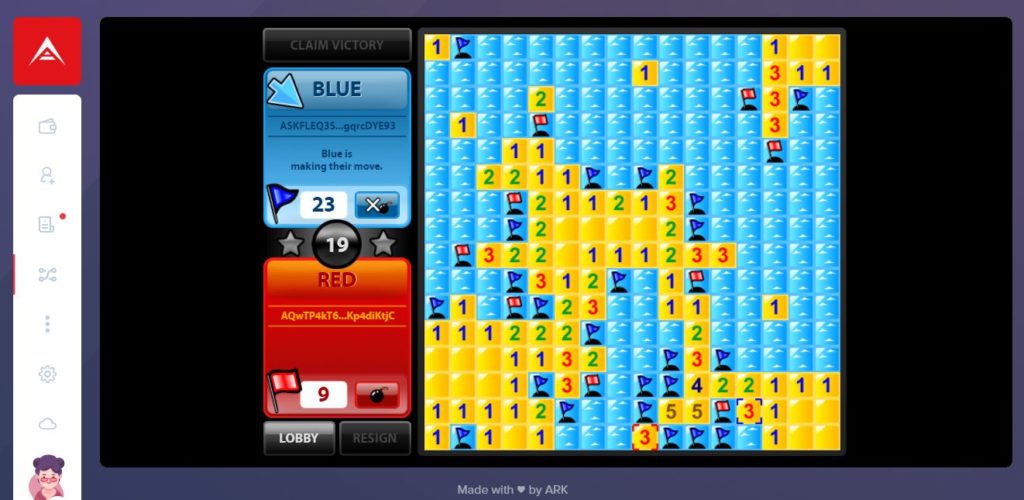 Starting a new game:
The game host sets a wager which the opponent matches before the game begins, and the winner automatically receives 95% of the pot, with 5% kept back for the costs associated with running the backend of the game.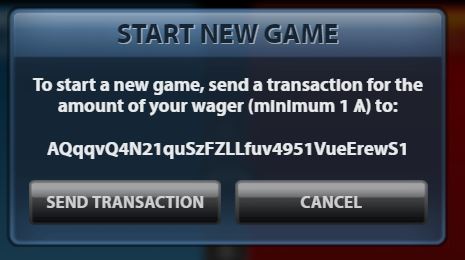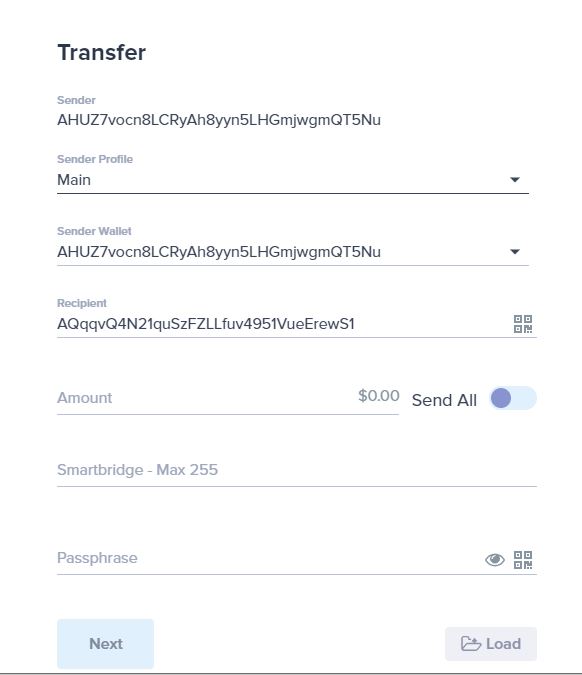 Conclusion
ARK's Minesweeper Flag is quite simple, the graphics are very simplistic but for a game of this kind it fulfills it's purpose. This is really a game that can be played over and over again. It's a true classic that no one should miss. The ARK team has done a good job of building a robust ecosystem and managing it well.
TRON (TRX) Merges With Heco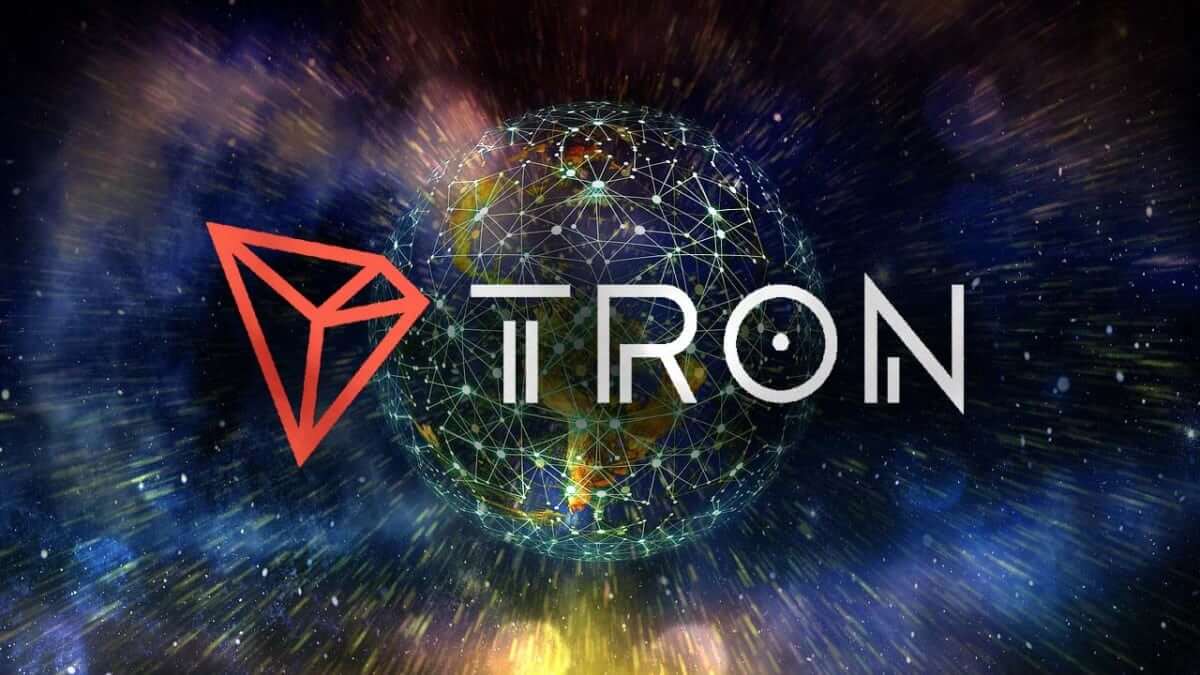 TRON founder, Justin Sun, has announced a merger between TRON and BitTorrent chain ecosystem with Heco. He added that the developers from the three ecosystems would work together to improve the Heco network.
Heco chain is a decentralized, energy-efficient, and effective public chain that helps the evolution of developers from one stage to another. Apart from supporting high-performance transactions, it is also compatible with smart contracts. Heco's merger with the TRON network is logical, given that the Huobi token is the native token of the Heco ecosystem.
Recently, Justin Sun became an advisory board member for Huobi global. After the announcement, he said he has plans to revive the popular cryptocurrency exchange. According to him, part of the revival plans would be business cooperation, brand upgrade, and empowerment.
Litewallet Integrates .crypto Domains to Simplify Transactions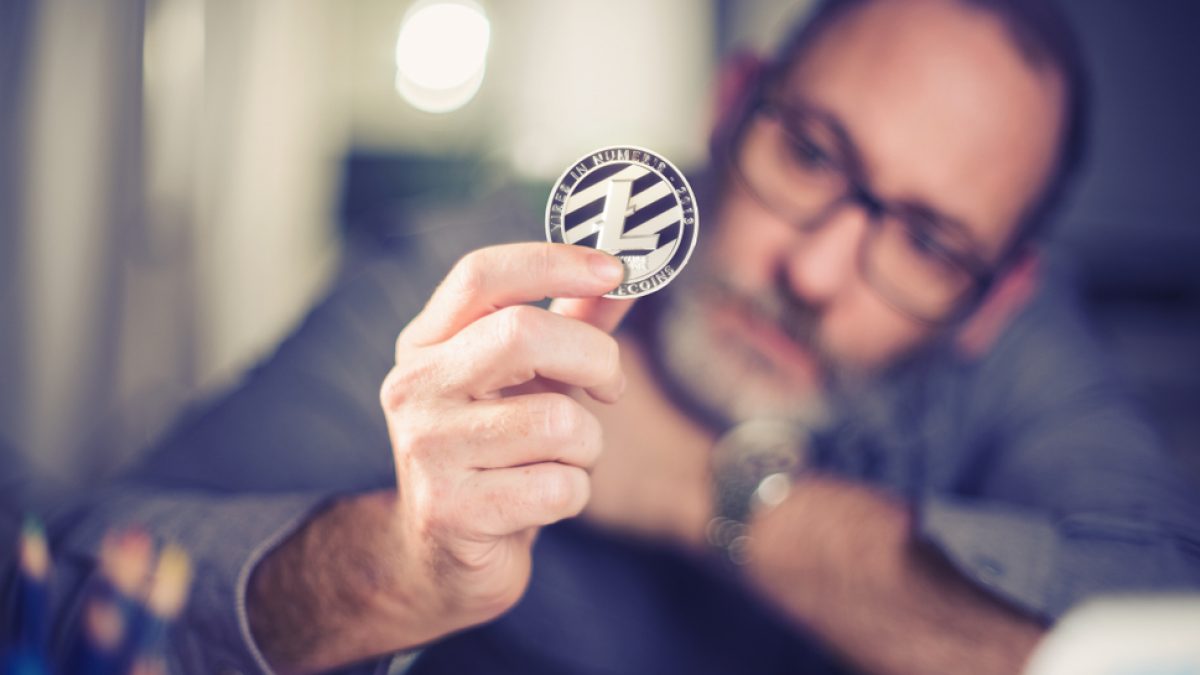 The official Litecoin Wallet for Android, "Litewallet" will integrate .crypto blockchain domains. This will allow Litewallet's users to send cryptocurrencies to human-readable addresses supported by .crypto domains [ex: my-name-is-here.crypto].
This was announced by Unstoppable Domains, a company building blockchain domain names.
The integration with the Litecoin Foundation coincides with Unstoppable Domains' unveiling of their App Store feature. Within the App Store, Unstoppable Domains users can browse applications across a number of categories that are accessible with their domains. Additionally, developers will have the ability to promote their applications to domain owners — cementing Unstoppable Domains as an all-in-one hub for blockchain applications. Litewallet will be among the first applications featured within the Unstoppable Domains App Store.
LTC/USD Price Chart
About Litecoin Foundation:
The Litecoin Foundation is a non-profit organization registered in Singapore (Litecoin Foundation Ltd. UEN: 201709179W). Our mission is to advance Litecoin for the good of society by developing and promoting state-of-the-art blockchain technologies.
About Litewallet:
Litewallet was built by and maintained by the Litecoin Foundation. Developers interested in getting involved with future Litewallet development or other LF projects can contact the Foundation below.
About Unstoppable Domains:
Unstoppable Domains is a San Francisco-based company building domains on blockchains. The company is backed by Draper Associates and Boost VC and has received grants from the Ethereum Foundation and the Zilliqa Foundation.
BNB's Price Spiked Over 27% Amid Listing Bella Protocol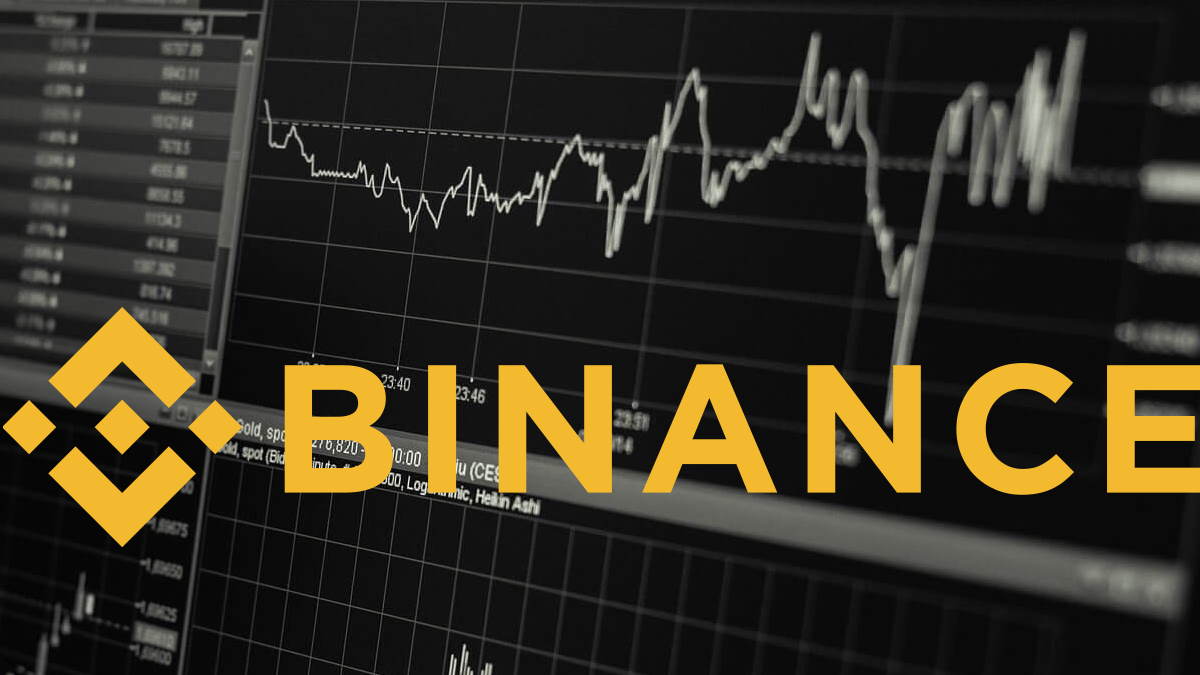 Binance's coin (BNB) price spiked over 27% in the past couple of hours amid listing Bella Protocol (BEL) on Bianace's LaunchPad. BNB holders will be able to earn and acquire new token rewards in return for staking BNB, BUSD, and ARPA tokens.
BNB coin volumes spiked and the price jumped from $18.49 to $23.59 within few hours.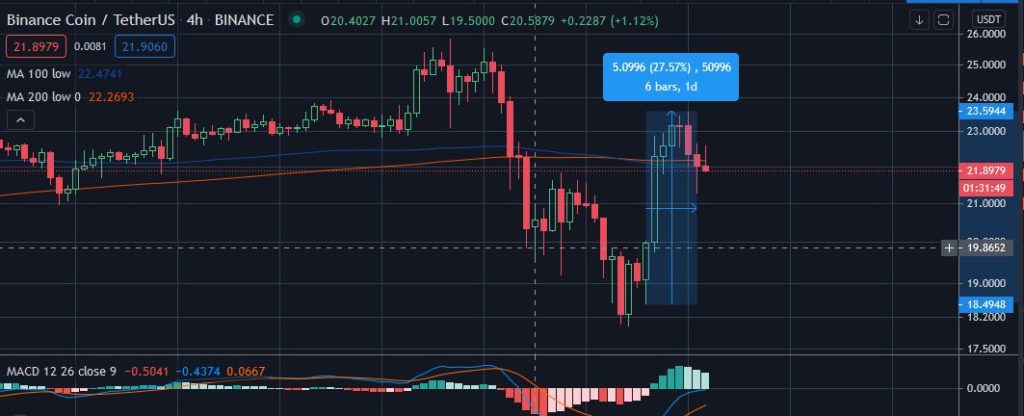 BNB coin holders will be able farm BEL tokens over 30 days, starting on September 9th. Binance will then list BEL on September 16th and open trading for BEL/BTC, BEL/BNB, BEL/BUSD, and BEL/USDT trading pairs.
Bella Protocol is a user-friendly Decentralized finance (DeFi) and also an asset management platform with very low transaction fees. They claim that these initiatives will offer a more seamless user experience for DeFi investors.
BEL is an ERC20 token and is the governance token in the Bella ecosystem. The total supply of $BEL is 100,000,000. BEL coin holders will be able to earn profit sharing, get fee discount, staking rewards, and voting power in the Bella ecosystem.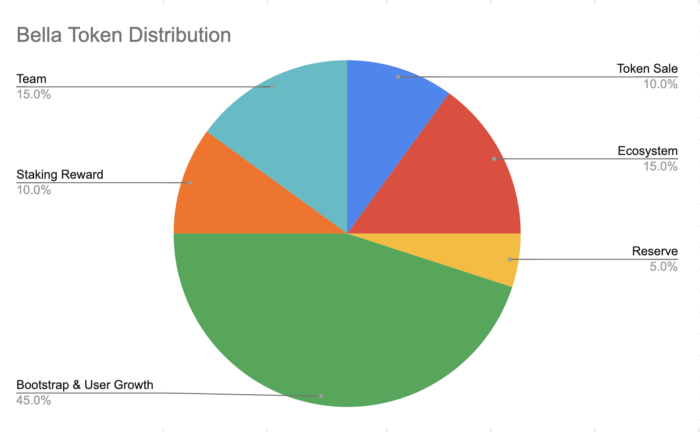 BNB/USD Price Chart