ARK Coin Has been Listed on Bilaxy Exchange And Added to Abra App
ARK coin has been added to Abra, the all-in-one cryptocurrency wallet and exchange mobile App, and is available to both Android and iOS smartphone users. Abra currently supports 200 cryptocurrencies for its international customers, 96 cryptocurrencies for its US based users and over 50 fiat currencies.
Abra was founded back in 2014 by Bill Barhydt and Pete Kelly, and had raised $35.5M in funding.
---
Bilaxy Exchange Listing
Bilaxy, the international blockchain asset exchange has announced the listing of ARK coin. ARK is available in BTC trading pair.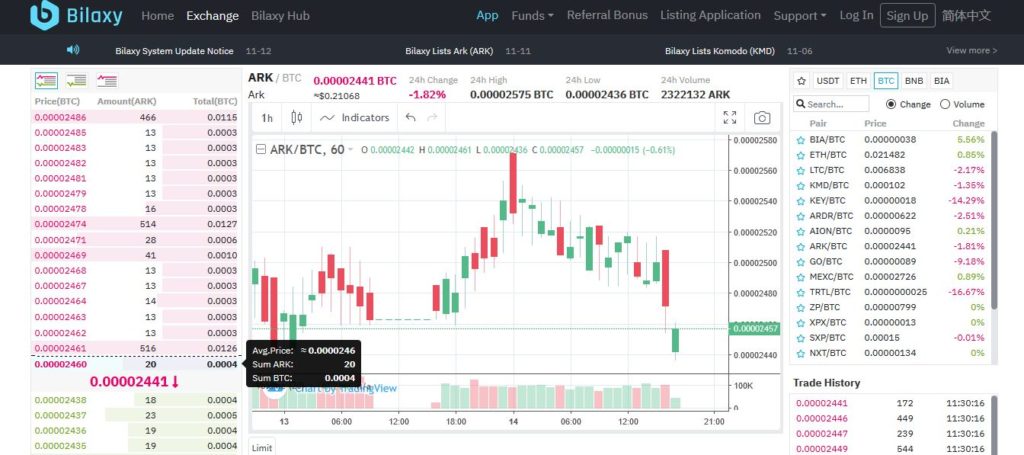 Bilaxy exchange was launched on Apr 2018. The exchange is available in English and Chinese. At the time of writing the, the daily trading volume is $790,459,376.
What is ARK Coin?
ARK coin is a native cryptocurrency of the ARK blockchain platform. ARK coin was created to enable different developers to be able to use the coin to pay for the hosting of their created Dapps on the ARK blockchain platform.
ARK aims to become a global backbone of decentralized application-centric blockchains, which are called bridgechains, which will allow them to either work with each other or stay isolated in their own environment. For more information about ARK project, please check ARK's official whitepaper.
ARK USD price chart for the last 7 days:
*Charts are provided by cryptocompare.com
Litewallet Integrates .crypto Domains to Simplify Transactions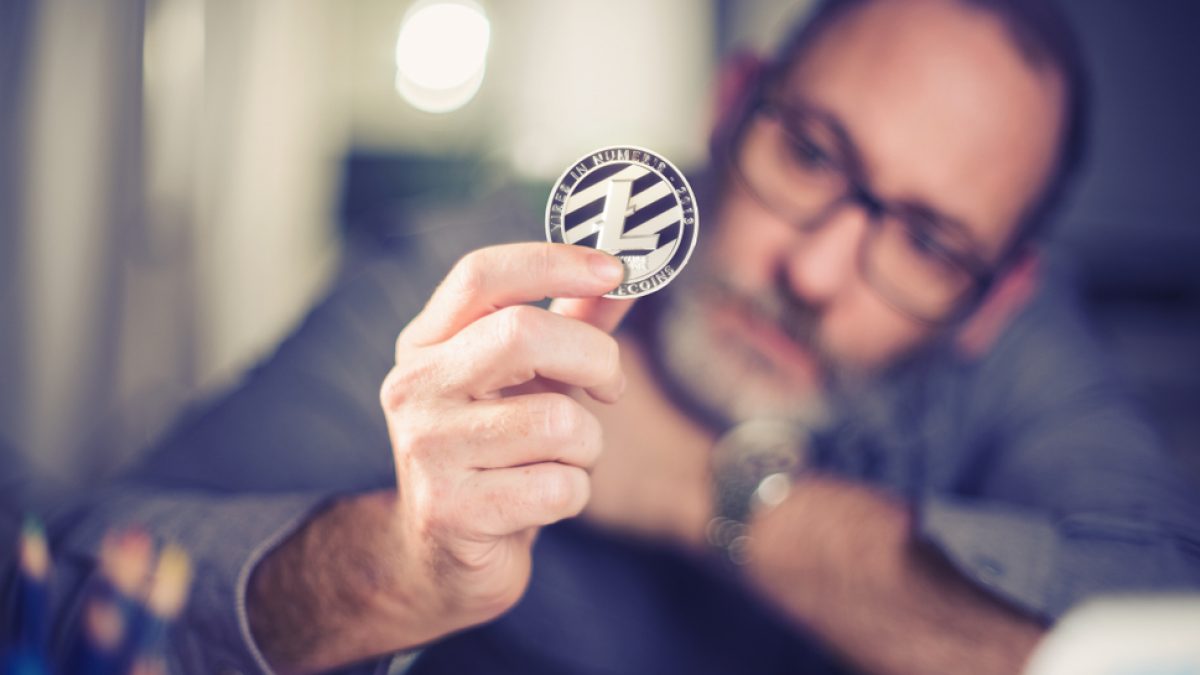 The official Litecoin Wallet for Android, "Litewallet" will integrate .crypto blockchain domains. This will allow Litewallet's users to send cryptocurrencies to human-readable addresses supported by .crypto domains [ex: my-name-is-here.crypto].
This was announced by Unstoppable Domains, a company building blockchain domain names.
The integration with the Litecoin Foundation coincides with Unstoppable Domains' unveiling of their App Store feature. Within the App Store, Unstoppable Domains users can browse applications across a number of categories that are accessible with their domains. Additionally, developers will have the ability to promote their applications to domain owners — cementing Unstoppable Domains as an all-in-one hub for blockchain applications. Litewallet will be among the first applications featured within the Unstoppable Domains App Store.
LTC/USD Price Chart
About Litecoin Foundation:
The Litecoin Foundation is a non-profit organization registered in Singapore (Litecoin Foundation Ltd. UEN: 201709179W). Our mission is to advance Litecoin for the good of society by developing and promoting state-of-the-art blockchain technologies.
About Litewallet:
Litewallet was built by and maintained by the Litecoin Foundation. Developers interested in getting involved with future Litewallet development or other LF projects can contact the Foundation below.
About Unstoppable Domains:
Unstoppable Domains is a San Francisco-based company building domains on blockchains. The company is backed by Draper Associates and Boost VC and has received grants from the Ethereum Foundation and the Zilliqa Foundation.
BNB's Price Spiked Over 27% Amid Listing Bella Protocol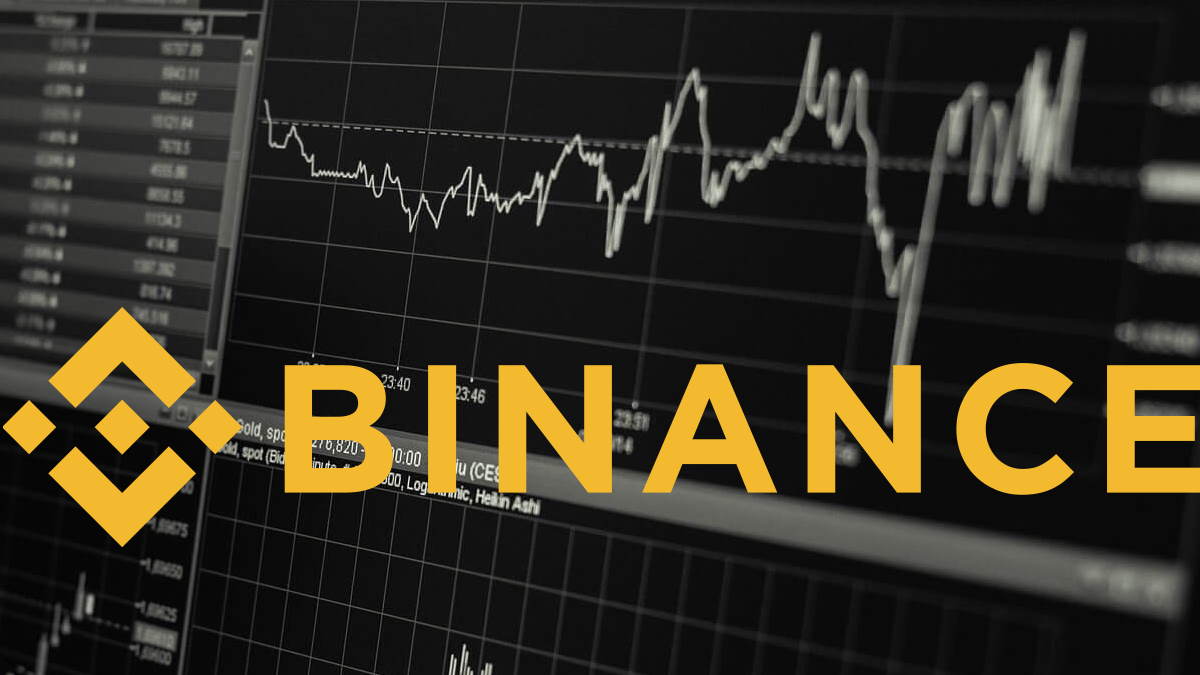 Binance's coin (BNB) price spiked over 27% in the past couple of hours amid listing Bella Protocol (BEL) on Bianace's LaunchPad. BNB holders will be able to earn and acquire new token rewards in return for staking BNB, BUSD, and ARPA tokens.
BNB coin volumes spiked and the price jumped from $18.49 to $23.59 within few hours.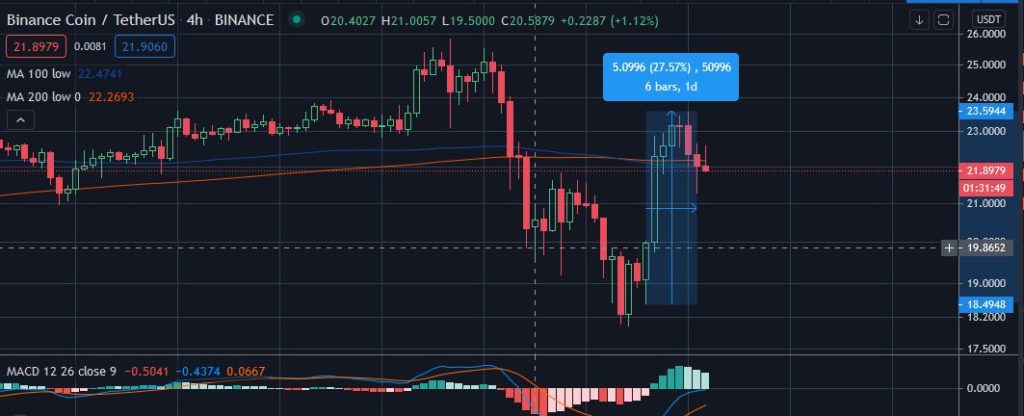 BNB coin holders will be able farm BEL tokens over 30 days, starting on September 9th. Binance will then list BEL on September 16th and open trading for BEL/BTC, BEL/BNB, BEL/BUSD, and BEL/USDT trading pairs.
Bella Protocol is a user-friendly Decentralized finance (DeFi) and also an asset management platform with very low transaction fees. They claim that these initiatives will offer a more seamless user experience for DeFi investors.
BEL is an ERC20 token and is the governance token in the Bella ecosystem. The total supply of $BEL is 100,000,000. BEL coin holders will be able to earn profit sharing, get fee discount, staking rewards, and voting power in the Bella ecosystem.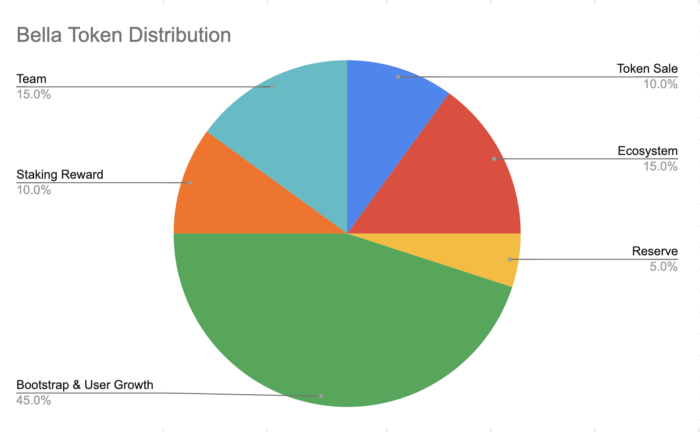 BNB/USD Price Chart
Flare Network Will Airdrop Spark Tokens For Ripple Holders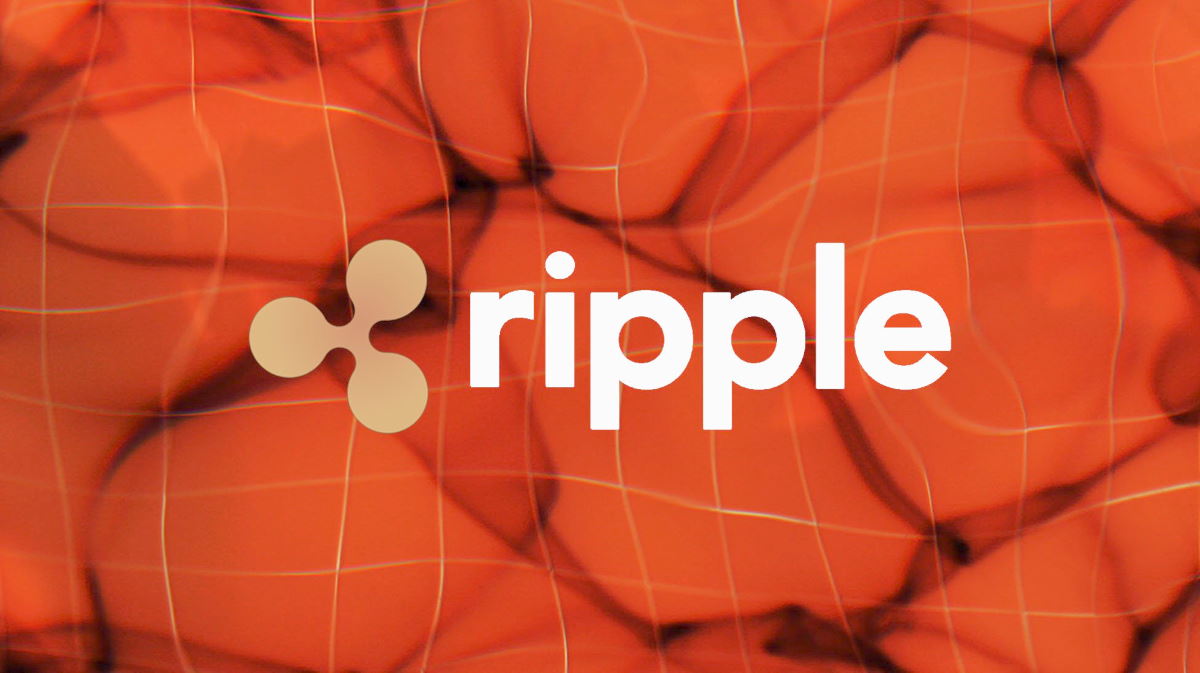 Ripple-backed blockchain platform Flare Network will be distributing 45 Billion Spark tokens to all XRP holders of non-custodial wallets. The air drop is planned take place on December 12th this year.
The Flare's native token Spark will be generated through a "utility fork" in XRP. XRP holders will receive Spark tokens in 1:1 ration. Meaning there will be 100 billion Spark token in total. while Spark works independently on the Flare Network, it still holds some relation with XRP.
Currently, only four cryptocurrency exchanges (Uphold, Bitrue, Gatehub and Anchorusd) will be supporting the upcoming airdrop. Large exchanges like Binance and Crypto.com have not released any official statements regarding the support of Spark airdrop.
The Flare Network will integrate the Ethereum Virtual Machine (EVM). This will allow the network to execute smart contracts on Ethereum using the XRP cryptocurrency via FXRP. For smart contracts, payments will happen in XRP through Interledger integrated into Flare. In this case, Spark will help to collateralize the FXRP. All the people using Spark and providing it as collateral will earn fees.