Palestinian Government Will issue It's Own Cryptocurrency
The Palestinian government will be issuing it's own cryptocurrency to overcome obstacles imposed by Israel on the Palestinian economy.
This was announced by the Palestinian Prime minister Mohammad Shtayyeh during the grand opening of "The Palestinian Emergency Computer Center" last Tuesday.
He also added that his government is doing it's best to secure his government infrastructure against the Israeli cyber attacks. And he is planning to establish digital government in order to better serve his citizens.
Currently the Palestinian authirity dosent have its own national currency, instead it's using using Euros, US dollars, Israeli Shekels and Jordanian Dinars.
The comparison between Traditional Vs Blockchain-based Crowdfunding Campaign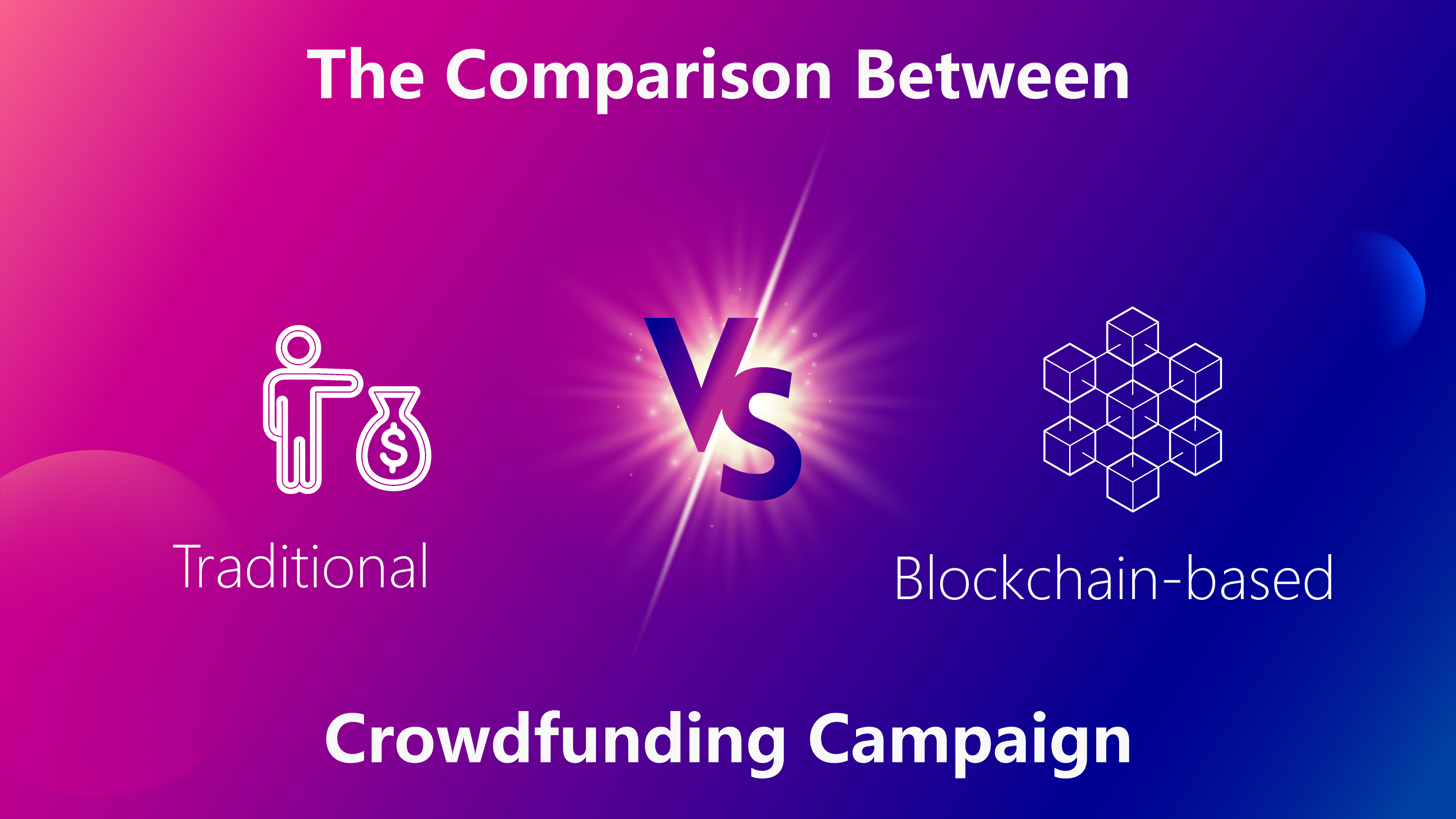 The whole concept of crowdfunding is a uniquely romantic one. A successful crowdfunding campaign is the ultimate rags-to-riches story. Think about it, starry-eyed entrepreneurs minting millions of dollars because a group of people believed in their product and story. That is pretty much the script of a feel-good Hollywood movie. The harsh reality of the situation is that very few crowdfunding campaigns actually get to taste any measure of success. Starting and executing a lucrative crowdfunding campaign can be excruciating. So, in this article, let's see what running a traditional crowdfunding campaign looks like. After that, we will see how blockchain-based crowdfunding models provide a better alternative.
What running a traditional crowdfunding campaign looks like?
First and foremost, getting listed on Kickstarter or Indiegogo is a chore in itself. Both of these platforms have a list of rules and categories that your project must abide by. Unfortunately, this means that if you have a slightly non-conventional project, then you will not be listed. Plus, if you want to get listed on Kickstarter, you must reside in one of 22 countries, equivalent to only 11% of countries in the world.

The real task begins once you get listed. Crowdfunding platforms make the majority of their money from listing fees. This means that if you follow all the rules, then your project will mostly get listed. However, as you will eventually find out, the crowdfunding space is oversaturated with projects. You will have to work hard just to stand out from the rest. What this unfortunately means is that you will be spending the majority of your time focussing solely on marketing. A lot of project creators fall into this "marketing trap," and they get distracted from creating their product. What this leads to is an unfinished or subpar final product.
Finally, even if you do everything correctly, you will still probably fall short of your initial funding goal. Out of 142,301 projects that have ended up on Indiegogo, only 9.3% raised 100% of their goals or higher. The figure is much better on Kickstarter, where 44% of the projects meet their funding goals. However, on the flip side, it shows that more than 50% of the projects on Kickstarter don't even meet their funding goals.
The numbers get even more disturbing when we take a deeper look.
80% of Indiegogo projects fail to raise more than just a quarter of their goal.
46% of Kickstarter campaigns fail to raise more than a fifth of their goal.
In the technology category, about 3.6% of Indiegogo projects meet their goals. On Kickstarter, it's about 34%.
So, to summarize, here is the situation as it stands:
You need to be from a select few countries to get listed on a prominent platform like Kickstarter. Even then, your project needs to follow certain rules and regulations.
Once you get listed, you have to focus a lot on marketing to stand out. This usually means that you will be distracted from completing your product to an expected level of quality.
Even if you do everything properly, you will still not raise enough funds.
The Blockchain Solution
By leveraging blockchain technology and smart contracts, crowdfunding platforms will be able to bring in the three features it sorely lacks: decentralization, transparency, and trust. So, how different will it be for a creator to run a campaign in a decentralized environment? Let's take a look.

First of all, blockchain-based crowdfunding platforms are decentralized. There is no one setting unreasonable rules and restrictions to prevent you from listing your project. If you have an idea, then you can get it funded – simple as that.

Secondly, a blockchain-based platform can help create an internal decentralized marketplace that is fueled by the native token of that platform. In platforms like PledgeCamp, the creators will have the ability to economically incentivize their backers to do the marketing for them. In exchange for their services, the backers will get paid in the native PLG tokens.
Finally, a campaign getting funded on a decentralized crowdfunding platform will have a higher chance of reaching their funding goals. The reason being, by leveraging smart contracts, backers will be able to keep the creators accountable for their actions. In the section above, we have talked about how the majority of the projects fail to raise enough funds. The reason why this happens is because the backers don't have faith in the creators to finish their project to completion.

In total, over $500 million dollars have gone to failed projects on Kickstarter alone, and less than one-third of their 15.7 million users have supported a second project. These platforms don't hold their creators accountable because they don't want to take on the additional responsibility of dispute arbitration.

However, smart contracts will change the way accountability has been handled thus far. Backers will now be able to lock up a part of their funds as escrow within the contract. The locked-up funds will only be credited to the creators once they complete some predefined milestones. This simple innovation achieves two things:
Backers will have increased trust in the system.
Creators will be incentivized to see their project to completion.
So, to summarize, here is what a creator's journey looks like in a blockchain-based crowdfunding campaign:
You can list your project regardless of your geographic location.
Instead of wasting a considerable amount of money on a marketing agency or a large chunk of your time in marketing efforts, you can incentivize your backers to do the marketing for you.
Thanks to smart contracts, your backers will trust the system and help you reach your funding goal.
Conclusion
Like crowdfunding, several other industries and sectors have significantly benefited from blockchain integration. The principles of decentralization, transparency, and trust can impact an industry via positive disruption. While crowdfunding is a multi-billion dollar industry, it has been stagnating lately because of the problems mentioned above. By leveraging the blockchain, crowdfunding platforms will be able to take their game to the next level.

Project Review: Dmail Decentralized Blockchain Email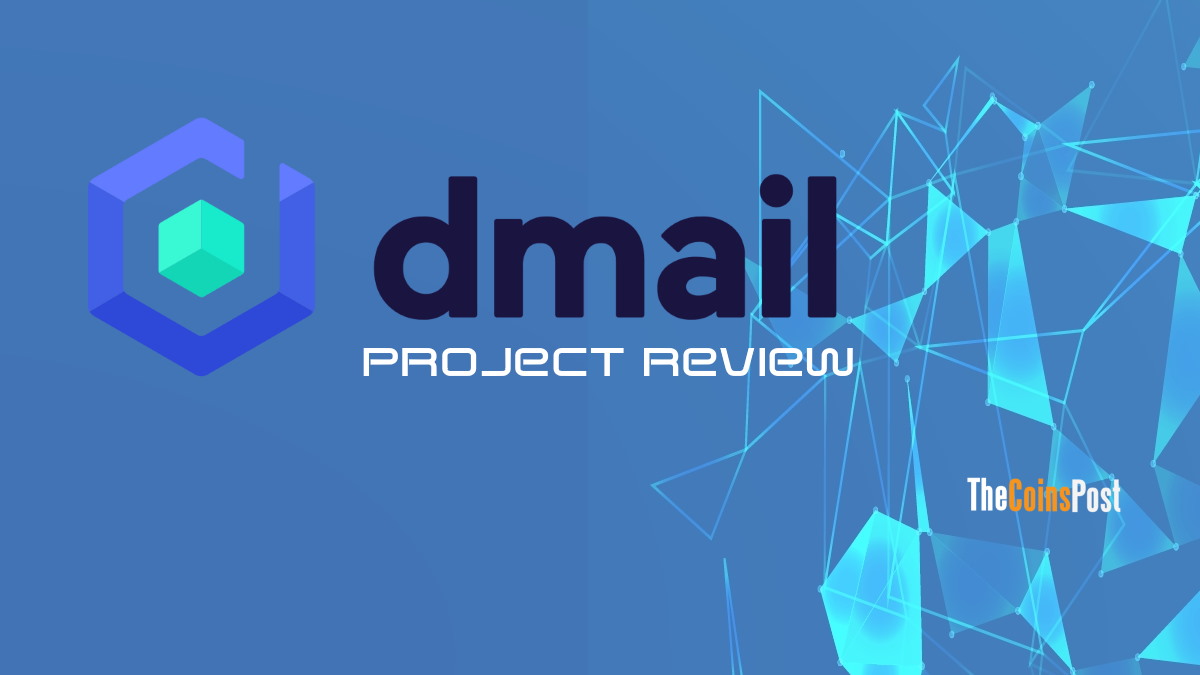 I came across an interesting blockchain project named Dmail. Dmail is an easy to use and a truly decentralized blockchain Email service that uses blockchain technology to encrypt, secure and revocable emails. Currently works only with Gmail through Google Chrome Browser.
Emails sent using Dmail will have a self destructive feature, where users can chose an expiration time of the sent emails. The timer begins as soon as the email is sent, and once the timer is up, the email gets deleted.
Dmail Technical Overview
Dmail uses Blockstack decentralized identities that can be linked to GitHub and social profiles, as well as cryptocurrency addresses, in a way that the user controls.
Dmail messages are encrypted. And, with Blockstack's storage system, only the DID holder has access to any related data.
Dmail is installed through a Google chrome extension that will encrypt your message locally on your computer. The encrypted body of the message is sent to Dmail's servers, while the decryption key and a link are sent to the intended recipients through Gmail. Neither Dmail nor Gmail gets both the encrypted message and the decryption key, so only the sender and intended recipients can read the message legibly.
Dmail's FAQ.
How To Use Dmail in Five Easy Steps
1- In order to use Dmail, you will need to use Google Chrome Browser and to install Dmail extension. At the time of writing, there are around 19k active users using Dmail with tons positive reviews.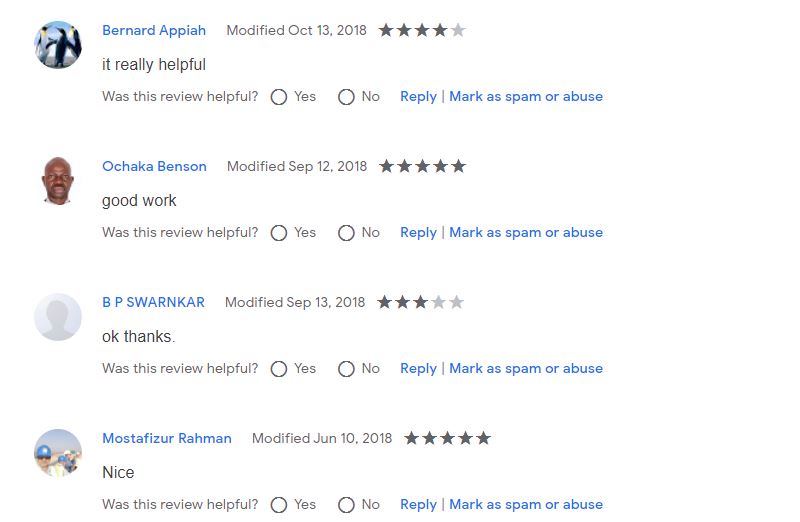 ---
2- Once the extension is installed, a small Dmail icon will appear on the Chrome browser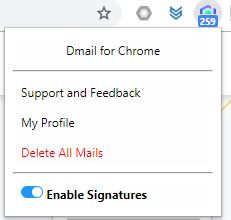 ---
3- You are almost done. Everytime you compose/write a new email through gmail, you will get the screen bellow where you can chose to encrypt your email through Dmail's service and for how long the sent email will be active before getting deleted.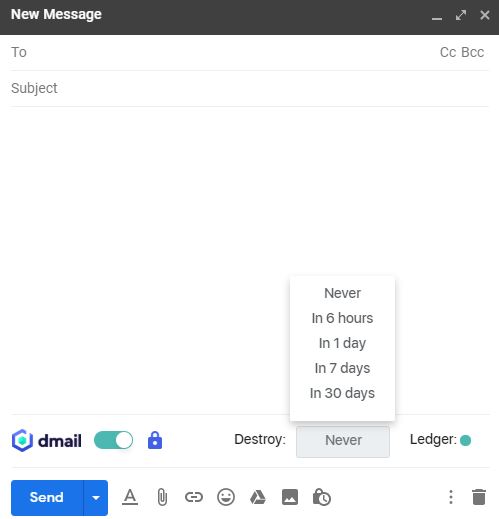 ---
4- The email recipient will receive an email like bellow. In order for him to view the received email, the recipient will need to click the attached link to open the email in a separate window.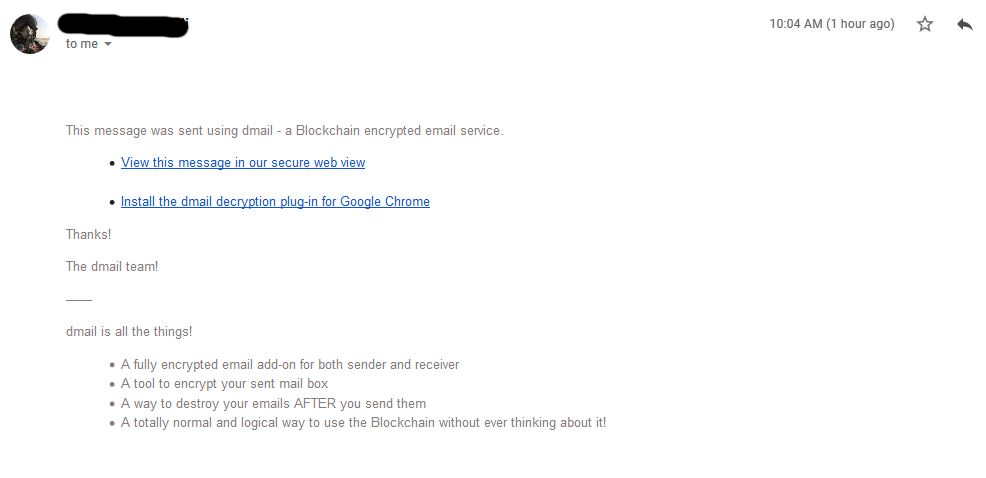 ---
5- The sender will always have the ability to Revoke and to Delete the sent emails. You can do so by opening the sent items tab on chrome, and open and email sent through Dmail.

Clicking Delete, will permanently delete the sent emails.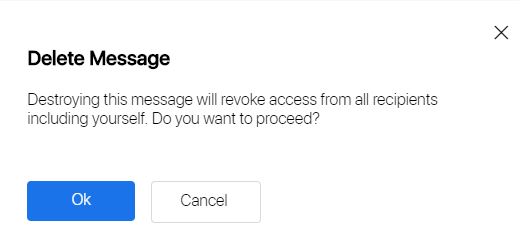 ---
And that's it!. If you enjoy our reviews, don't forget to follow us on our social media platforms.
Emaar UAE Will Launch a Blockchain Royalty System
Emaar Group, a leading UAE property developer and the one who developed the world's tallest building "Burj Khlaifa" in Dubai, revealed that it will be releasing a new blockchain-based referral and loyalty platform later this year.
Emaar new royalty token will be called EMR, Emaar customers Dwill earn EMR tokens for their loyalty and business referrals. EMR tokens will not only be redeemable in Emaar's real estate, hotels, ecommerce operations and malls, but can also be traded with other users, the company said in a statement.
Emaar said this is the first product of its kind being launched in the world, which aims to provide customers with digital tokens using blockchain technology on a mobile application.
In the last couple of years, UAE business entities and the city of Dubai have shown interest in blockchain technologies.